Hello, again! Assalamu Alaikum! How are you? Hopefully, you are fine. I am fine too, Alhamdulillah. Here I am going to share my activities on Friday, 19th of May, 2023. It is my Actifit report number 907. It is also the Alive & Thriving report of my weekend.
4:30 to 5:15
Woke up for the Fajr prayer and performed the Fajr prayer. I was late for attending the prayer at the mosque. So, I offered it at home.
5:15 to 7:00
The second round of Friday morning sleep!
7:00 to 10:15
A marathon 3-hour plus Zoom online class on medical ultrasound physics. Breakfast was done in between.
10:15 to 11:30
Went to a barbershop for my son's haircut. Then had our bath and took preparation for the Jummah prayer.
11:30 to 13:00
Attended Jummah congregation.
13:00 to 17:00
Had lunch. Played with my kid. Worked on the laptop. Walked on the treadmill for 20-plus minutes. Went to the mosque for the Asr prayer. Talked with my parents over Facebook Messenger.
17:00 to 18:45
Went to visit a friend.
18:45 to 19:15
Took preparation and went mosque to offer Magrib prayer.
19:15 to 21:30
Went to Lulu hypermarket to buy the necessary items. Also went to another 3-Riyal shop.
21:30 to 23:00
Offered Isha prayer. Had dinner. Went to bed
---
A few months ago when I was in Bangladesh, we went to visit Sundarban. It is the largest mangrove forest in the world. The following pictures I took on our way back.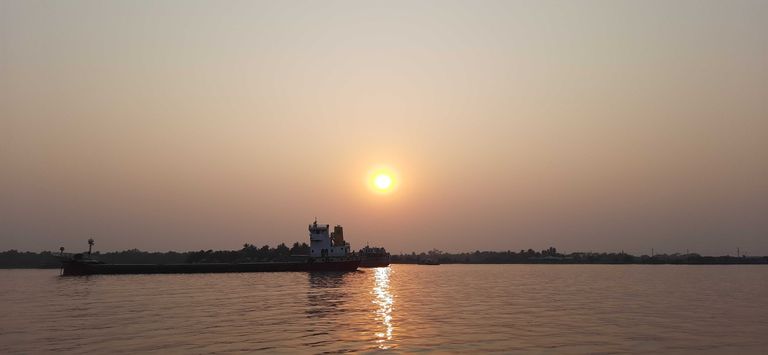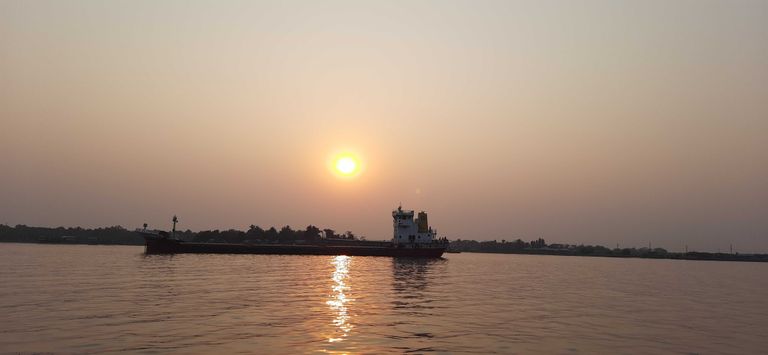 ---
Okay. It is all for now. I am alive, healthy and thriving, Alhamdulillah. How about you?
This report was published via Actifit app (Android | iOS). Check out the original version here on actifit.io