Hello Everyone!
You're warmly welcome to my blog with all respects and regards! Hope you're completely fine and doing great in your life and in blurt blog also. Here is my 4th monthly contest.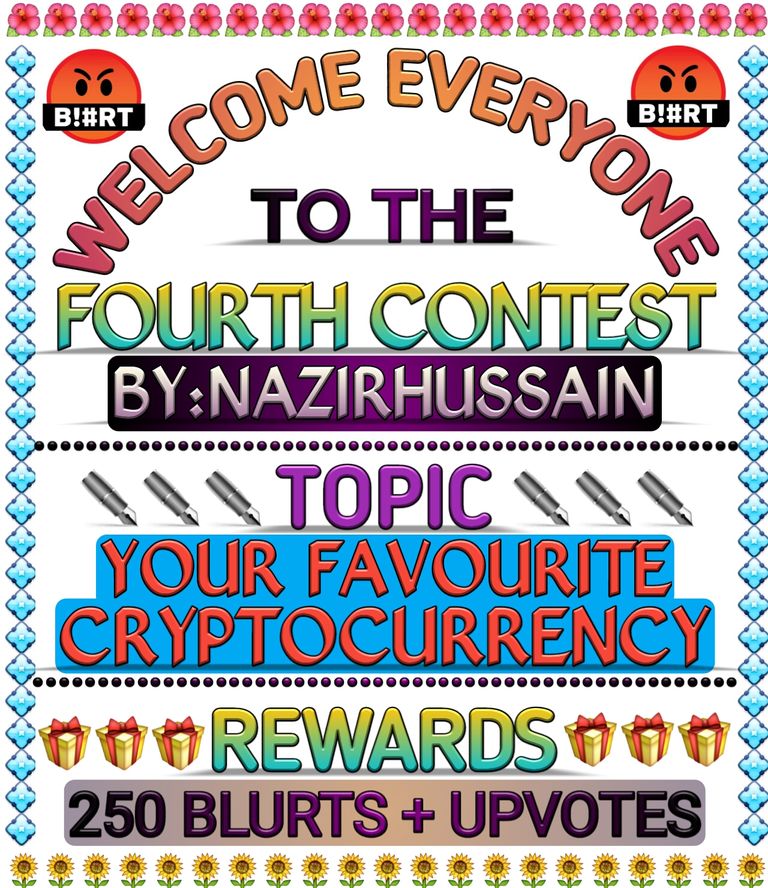 ---
Dear BlurTians
In fact, contests are one of the biggest steps to decrease plagiarism. They bring quality posts and worthy contents. That's why, a number of contests are organised in our platform and a lot of positive results occure through them. Perhaps most of you know I organise a contest in each months. But I couldn't do so last month because of my very busy schedule. I have hold three successive contests yet and here is 4th contest for you all. Participate in it and make it successful!
---


The topic is very easy. You have to write about 25-30 sentences on the topic " Your Favourite Cryptocurrency". Most of you stake cryptos and one of them is your favourite definitely. So, you have to write reasons to prove it as your favorite.
---

Only one participation per person.

Your post should be included on 25-30 sentences.

Your post must be free from plagiarism.

All photos should be yours or given with citation.

Place your entry link in the contest comment section.

Enrol your entry before paying out this contest post.
---


I am able to read and write four languages; English, Arabic, Hindi and Urdu properly and simultaneously, so you can write your participation post in any of these four languages.
---


100 marks will be given to every post if it is fulfilled with following characteristics:
🔶Topic Related Contents:55
🔶 Sentence Correction : 15
🔶Post's Attraction : ~~~10
🔶Post's Quality : ~~~~~ 10
🔶 Related Photos : ~~~~ 10
💠 Total Marks : ~~~~~~~ 100
---

Three highest marks achievers will be the winners of the contest. In case of same marks for any positions, winners will be decided through "Spin The Wheel-Random Picker" app (available in Google Play Store).
---

1st Place : 70 Blurts + 100% Upvote from @leifasaur.

2nd Place : 60 Blurts + 80% Upvote from @leifasaur.

3rd Place : 50 Blurts + 60% Upvote from @leifasaur.
---


Unfortunately, those participants who won't get any positions, a consolation prize of 70 blurts will be divided among them equally.
---


⭐ To promote Blurt.
⭐ To decrease plagiarism.
⭐ To bring quality contents.
⭐ To create a creative atmosphere.
⭐ To encourage Blurters to explore ideas.
---
So, Dear Blurters!
Go ahead, present your minds, explore your ideas, express your thoughts, show your skills, reflect your talents, spread your words and imaginations freely and frankly. And reblurt this post that many can know it and participate!
---

I would like to thank @leifasaur sir from the bottom of my heart for giving his three previous votes to the winners.
---


It's known to all that @elkezaksek mam is doing really great job. She runs Project Uganda for many noble purposes. That's why, 35% share of this contest will go to her project.
---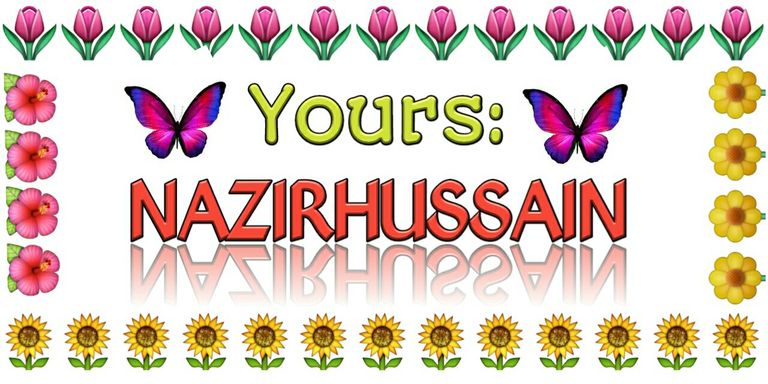 ---
Posted from https://blurtlatam.com