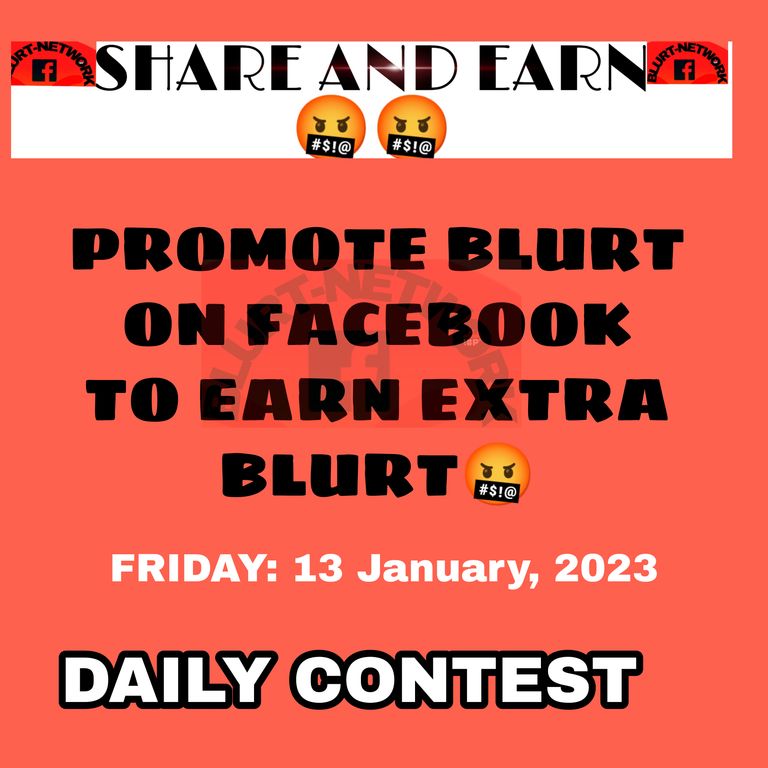 [English]
it is a pleasure to bring to you, our daily contest by the blurt-network community "daily share and win". As you all know our community goal is to upvote quality post and also help in massive promotion of blurt on Facebook which os one of the largest social media.
For this contest, we are going to be rewarding blurtian that share their post on Facebook timeline daily with 2 blurts for each post shared
Rules are as follows;
Like and follow our Facebook pagehere

Use the Facebook share icon below your blurt post to share your post on your Facebook timeline.

Make sure you are following @blurt-network

Drop a prove in the comment section (screenshot) to show that you shared your blurt post on Facebook.

Only blurt post made today is counted. (Post made on the previous day before this contest will not be counted).

Like and re-blurt this contest post.

Use the hashtag #blurt-network as one of your tags.

    [Philip]

es un placer presentarles nuestro concurso diario de la comunidad de blurt-network "compartir y ganar diariamente". Como todos saben, el objetivo de nuestra comunidad es votar a favor de las publicaciones de calidad y también ayudar en la promoción masiva de Blut en Facebook, que es una de las redes sociales más grandes.
Para este concurso, vamos a premiar a los Blurtian que compartan su publicación en la línea de tiempo de Facebook diariamente con 2 Bluts por cada publicación compartida.
Las reglas son las siguientes;
Dale me gusta y sigue nuestra página de aquí
Use el ícono de compartir de Facebook debajo de su publicación para compartir su publicación en su línea de tiempo de Facebook.
Asegúrate de seguir a @blurt-network
Deja una prueba en la sección de comentarios (captura de pantalla) para mostrar que compartiste tu publicación en Facebook.
Solo se cuenta la publicación breve realizada hoy. (No se contarán las publicaciones realizadas el día anterior a este concurso).
Me gusta y vuelve a publicar esta publicación del concurso.
Usa el hashtag #blurt-network como una de tus etiquetas.
---
---
DO HAVE A WONDERFUL DAY AHEAD AND PLEASE DON'T FORGET TO FOLLOW THE PAGE BLURT-NETWORK
---
---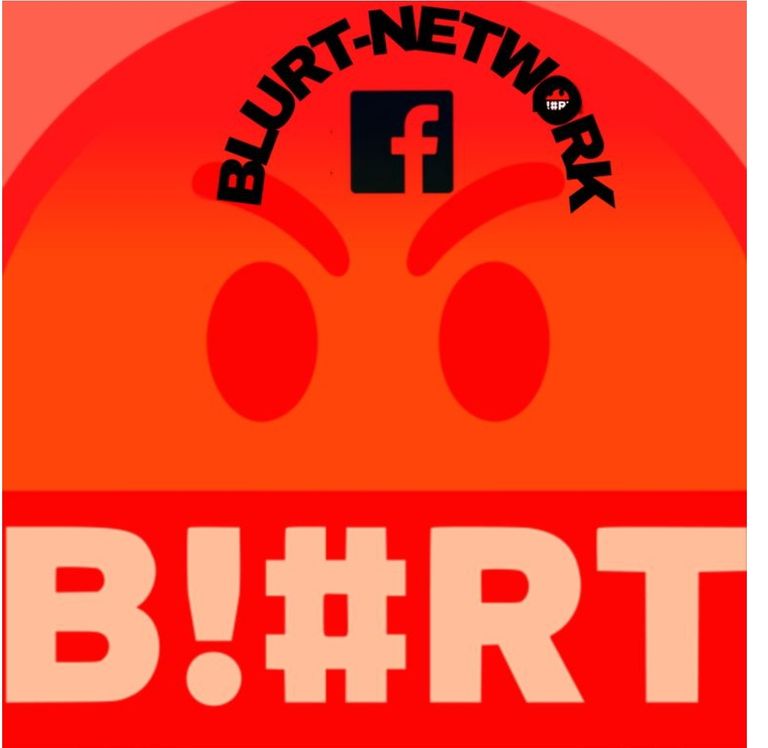 Use #blurt-network for more upvotes
Follow Blurt-networkFacebook page Here

You can delegate blurt power to @blurt-network to support curation
---
---
We want to thank @r2cornell , @leifasaur and @newsnownorthwest for their delegations.
---
---
            About Gamestate

Gamestate is a megaverse nexus, uniting gamers, fans, developers, creators, and merchants in a place of fun, discovery, and learning. Gamestate offers sales channels for games, apps, advertising, gaming equipment, music, media, and general merchandise as well as a Rocket Launchpad accelerator for indie game startups.
U-State unified profiles solve the problem of fragmented gaming accounts and achievements; allowing gamers to create and import their existing game profiles and leaderboard ranks, collated into a single portable, immutable, privacy-centric, achievements-based blockchain digital identity profile for ultimate flexing and bragging rights!source
Buy state tokens on https://tribaldex.com/trade/SWAP.STATE
Website: https://gamestate.one
Discord: https://discord.gamestate.one
Telegram: https://t.me/GamestateOfficial
Twitter: https://twitter.com/Gamestate_one
Youtube: https://www.youtube.com/channel/UC7sSfQLKrazEknDXVvwHFEQ
Medium: https://medium.com/@gamestate
Linktree: https://linktr.ee/gamestate
Facebook: httpegs://www.facebook.com/groups/e/?ref=share