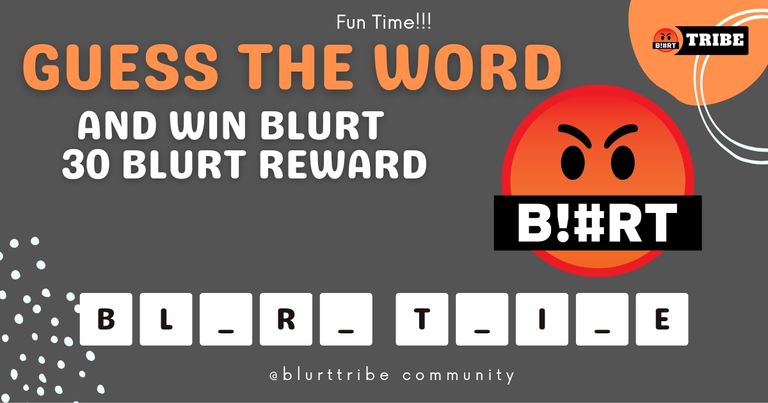 Winners In Game #03
---
The Selected 5 Words

✅
Happen
Supply
Supper
Pepper
Ripple
And we have five (5) winners
Thanks to everyone who participated and congratulations to the winners
---
---
Guess the word and drop your entry in the comment section of this post. The first and the last letters would be hidden. (e.g If we have REMEDY. The RE and DY would be hidden, now what we have is ME. Participants can guess the word and win the prize.
Check Out The Rules:
🔸Your entry must be in English.
🔸No editing of answers
🔸The first five (5) participants that guessed right, wins.
🔸Reblurt this post, if you wish.
The post is renewed everyday.
How the Words And Winners Are Gotten:
Five (5) words would be selected at random my me, after which they are written separately on a small piece of paper, shaked and thrown like dice. The first picked word is the word for the game also any user that gets any of this 5 words is a winner. If there are two persons with the same answers, time difference would determine the winner among them.
"30 Blurt will be shared equally among the five winners"
That is, 6 blurt each
For today's Guess, the word is
_ _ e e _ _

Sponsorship or support is welcomed to reward more winners🧡

:::Discord :::Whatsapp:::Twitter :::
YOU CAN VOTE FOR OR DELEGATE BLURT POWER TO @blurttribe TO SUPPORT CURATION