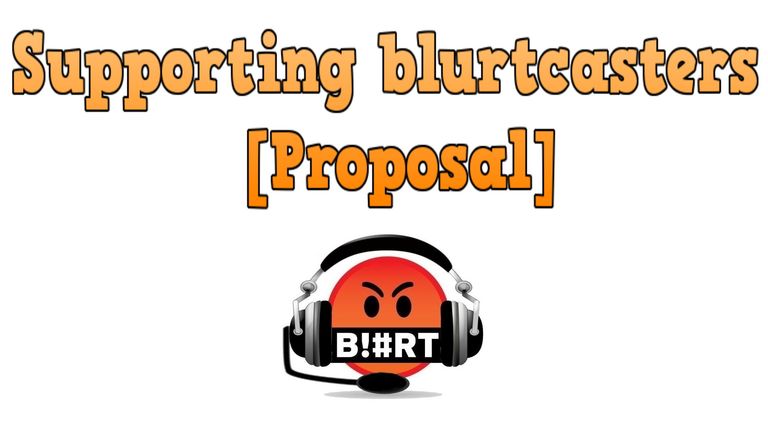 We're doing our best in @blurtcast to create collaborations in blurt each week.
Our upvote is not that big, and even what's earned from our posts is not that big when we distribute that among our participants.
That's why we decided to create this proposal to help us to fund all those participants. And in case someone will create for us great videos, help us with the management, with the moderation and many other works we plan to do, he/she will be paid for that.
But generally we will use the funds to reward those who will participate in our collaboration.
We're asking for 300 blurt a day. That will be 2100 blurt a week, it will be distributed the following way :
In case a group of people will make the collaboration once a week, 2000 will be distributed among them.
100 will be left in @blurtcast to pay fees.
Sometimes we will have contests and giveaways where all the amount will be given to the person who does better work for us.
We will always keep some funds to onboard those who were interested about blurt, because our collaborations will be promoted in all the web.
To make those funds safe we will always power up them. Start powering down and pay from what was powered down. So, in this case we will have to always keep at least 8500 blurt power.
I think it's clear now.
Please find our proposal among proposals and vote for it.
We will do our best to make blurt greater.