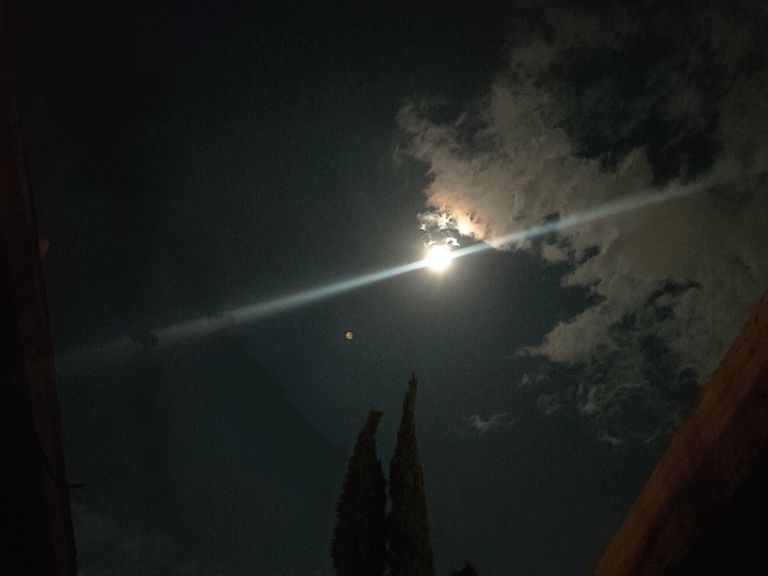 Les comparto este poema que escribí, la luna es nuestro pequeño universo, ella ve lo grandioso que somos. Trato de describir el universo, la belleza de sus ojos, todo referente a nuestra luna. Espero que les guste.
I share with you this poem I wrote, the moon is our small universe, she sees how great we are. I try to describe the universe, the beauty of her eyes, everything about our moon. I hope you like it.
La Luna | Moon
La luna brilla en la oscuridad como mis ojos brillan al verte. Y desde la inmensidad, ella se da cuenta de nuestros más bellos deseos.
The moon shines in the darkness as my eyes shine at the sight of you. And from the immensity, she realizes our most beautiful desires.
Ella conoce todos nuestros sueños y con su magia nos cuida desde lo más alto del cielo. Cada noche la luna nos guía para cumplir nuestros más anhelados deseos, ella nos observa desde el mirador más alto de este gran universo.
She knows all our dreams and with her magic she watches over us from the highest part of the sky. Every night the moon guides us to fulfill our most desired desires, she watches us from the highest vantage point of this great universe.
Cuando veo tu mirada es como si la luna brillará, tu mirada es como un universo que guarda muchos secretos. Tu mirada es un lugar lleno de estrellas y cada estrella de ese universo me inspira un anhelo.
When I see your gaze it is as if the moon shines, your gaze is like a universe that holds many secrets. Your gaze is a place full of stars and each star in that universe inspires me with longing.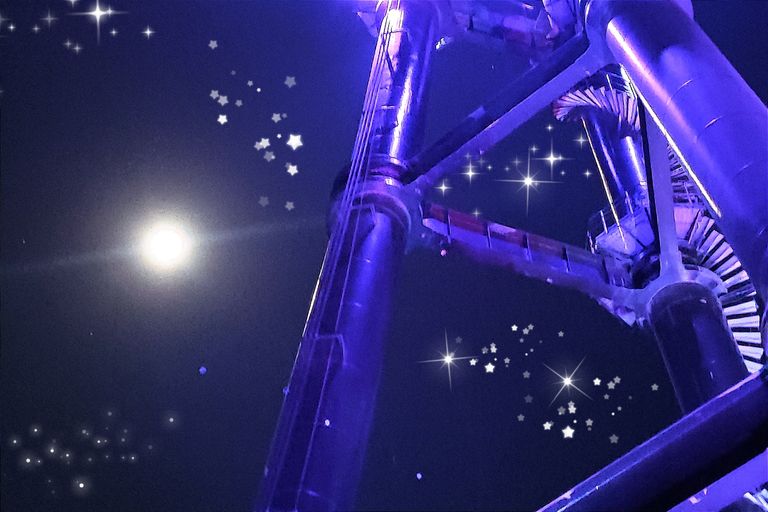 Prohibido compartir estas fotografías sin mi consentimiento, espero que las disfruten y gracias por el apoyo.
Forbidden to share these photos without my consent, I hope you enjoy them and thanks for the support.
| Detalles | Cámara | Categoría |
| --- | --- | --- |
| México | Xaomi 11T PRO / 108 Mp | Vida |
Christopher Tamez. Derechos reservados / 2023.

---
Posted from https://blurtlatam.intinte.org