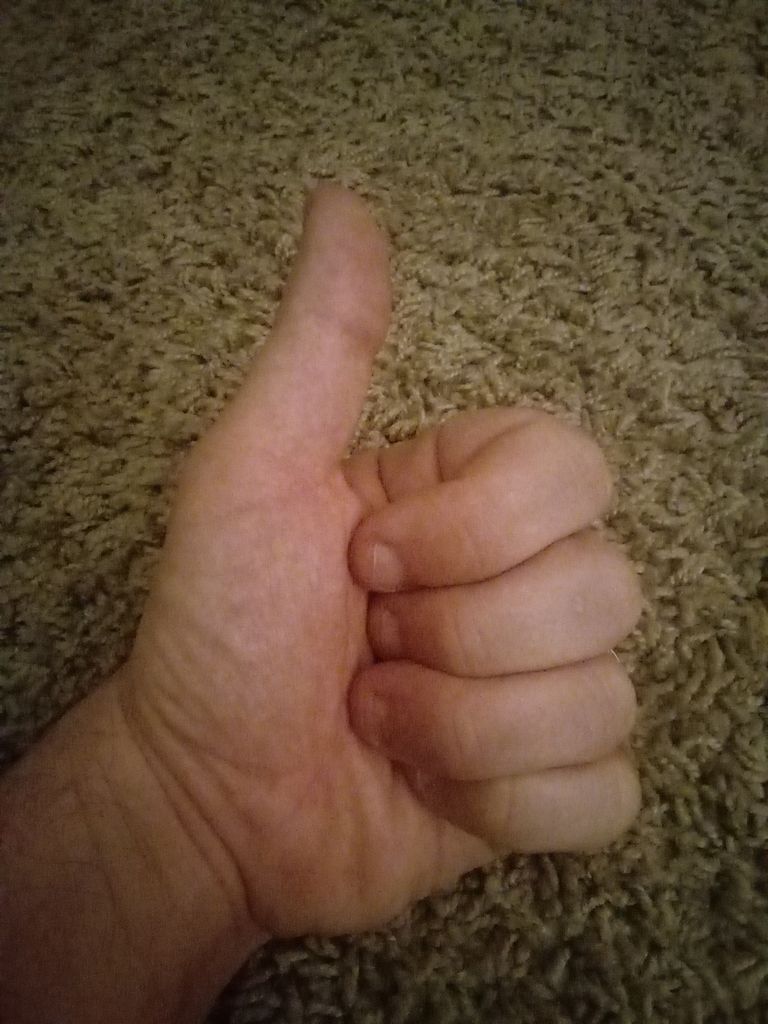 Good day, Blurtians! Today is hump day 🐪🐫. I bought and powered up 700 BLURT and will add some liquidity to the Tribaldex pool tonight. I plan on running another contest and am almost at 50k BP.
Remember to keep spreading the word about Blurt. Life is good here, and the support I have been shown is humbling.
Blurt on! Let's build generational wealth 🏗️💲☝️
Today I purchased and powered up around 1,200 BLURT. I am building up curator accounts to further incentivize activity on Blurt.
What will you do tomorrow to build this awesome community? 🤔📈☝️💯
Happy Tuesday, Blurtians! About to buy some more BLURT on Hive Engine and add to the liquidity pool as well. My goal is to have this account at 100k BP by the end of the Summer. I have a goal of 5k BLURT to add to the Tribaldex liquidity pool as well.
The family contest has been going well, and I am beginning my Twitter campaign as well.
Blurt on! Let's keep building Blurt 🏗️🏗️🏗️🏗️
Hello and happy Monday. Today I bought and powered up 1,614 BLURT and added 27 BLURT to the pool.
We have a Twitter account to promote Blurt social and add new members: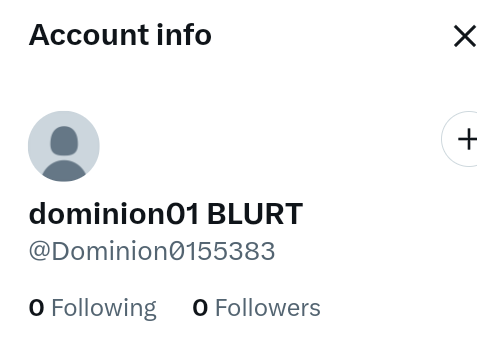 We are always looking for contest sponsors and delegations to help build Blurt. Expect to see daily Twitter promotions daily.
It was a great day. Thanks again to @saboin for sponsorship of our daily contest so that the prize was raised from 10 to 100 BLURT.
If you would like to sponsor a contest or provide a delegation for curation of posts, let me know. Next week is going to be huge for promotion of BLURT. Making a Twitter account now to promote Blurt social.
Big things coming! Rest well, Blurtians ☝️💰💯
Hello all, hope you are having a blessed day. I have some ideas to help us build Blurt next week:
I propose a Twitter promotion campaign. I am making a Twitter account that will promote Blurt and what it is to a wide audience.

New account opening proposal-it costs 10 BLURT to open a new Blurt social account on Social graph. I can open one new Blurt account daily for a new user. I will promote this on Twitter to bring new people in.

A continued promotion of the Blurt pool on Tribaldex.
Help me help the community build Blurt. I am still seeking a contest sponsor for the comments section to encourage entry.
Have a great Sunday and Blurt on! 🏗️🌱☝️📈
Have a great Saturday evening. We will build Blurt tomorrow. 🏗️🏗️☝️. It has been said that there are two ways to build the biggest tower- one is to destroy all other towers, or to build a tower of your own. You can leverage the power of community to build the height of all other towers and then stand among the superstars. I prefer to build this community and make it something to be proud of.
Thanks for your support. @saboin , @blurtbooster , @outofthematrix and the whole Blurt family.
I have a request- I need need sponsors for my daily contest. I want to increase the BLURT rewards, and I need more participation.
Remember to buy BLURT and to invest in the BLURT pool. Thanks all 💯☝️🌱
Don't think of BLURT as a price, start accumulation now and start investing into the pool. Let me explain...
Imagine making 100 BLURT today. That would be $0.33. BLURT's ATH was $0.12. we can go much higher during the next Cryptocurrency bull market. Start building your following and Blurt as a platform. Start spreading the word about Blurt to your friends and work to set yourself up. Imagine building to 200 BLURT per day and paying for your gas and food in the future off of this income while keeping BP. It can happen. Think about it.
Join me in investing in the Tribaldex SWAP.HIVE:SWAP.BLURT pool and start earning daily passive income.
Happy Friday, Blurtians. I want to thank @outofthematrix 💯💯 for inviting me to @blurtbooster! 💯💯☝️ I appreciate the support from everyone, and am ready to join the @blurtbooster whitelist.
Friday skies: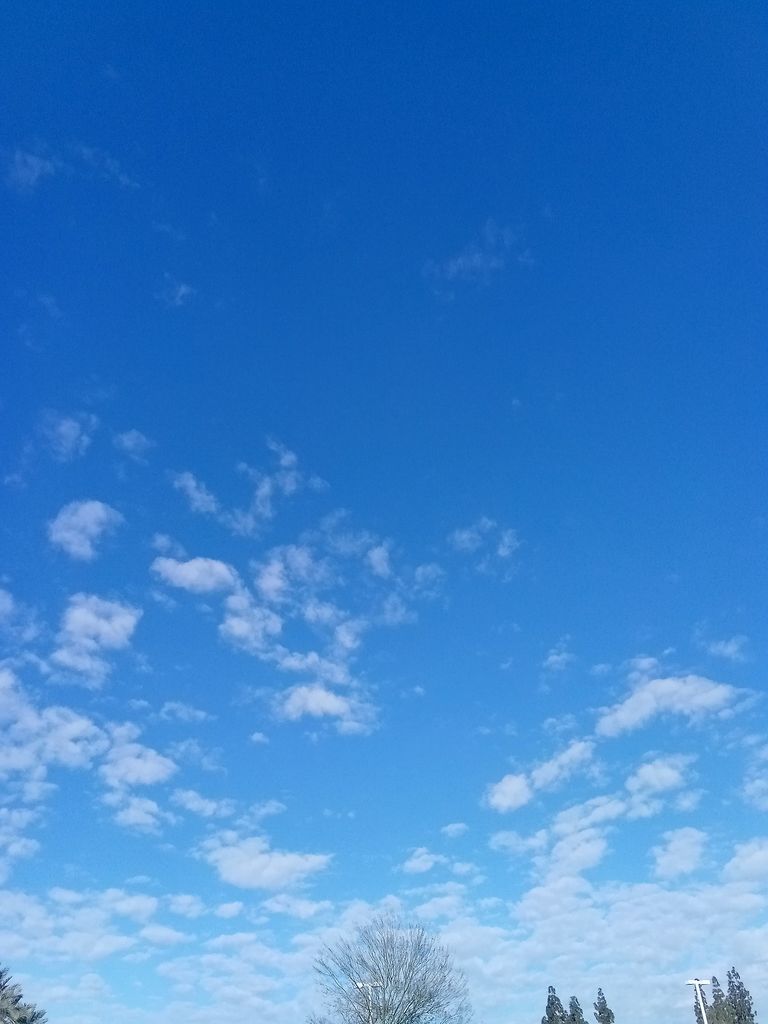 This weekend, let's build Blurt. Keep publishing, voting, buying BLURT and adding liquidity to Tribaldex. You guys are the best! 💯
Tired after Blurtig all day, good night all! 😪💤
Heck yeah it's Thursday! Bought some BLURT on Hive Engine and keep adding liquidity on Tribaldex. Life is good, and about to upvote some folks.
Remember to check out my daily contests. I want to build these out to a higher payout, so help support these efforts. 🏗️
Huge thunderstorm outside tonight. 🌩️🌩️🌩️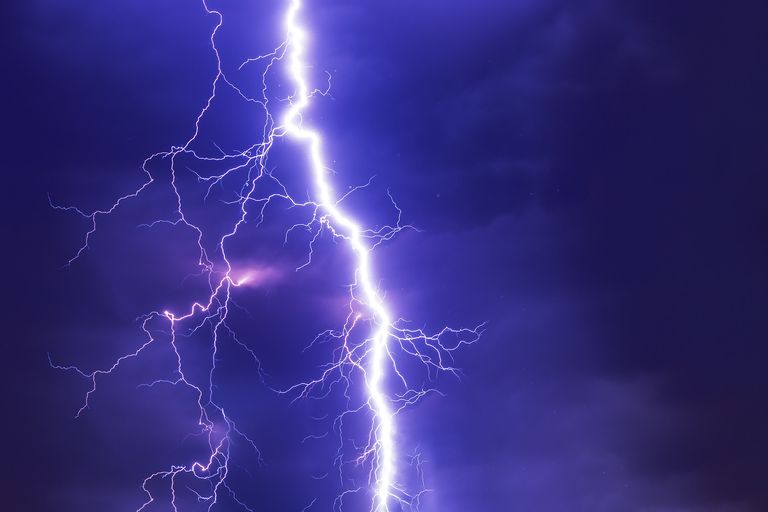 Pixabay image
The raw power... Before each strike of lightning, the air because still. Let's be like that here on Blurt- with intensity to build community and help one another. Let's help Blurt bloom with growth 🌱 and then... BOOM 🌩️🌩️🌩️. We will become the #1 graphene blogging platform on Earth.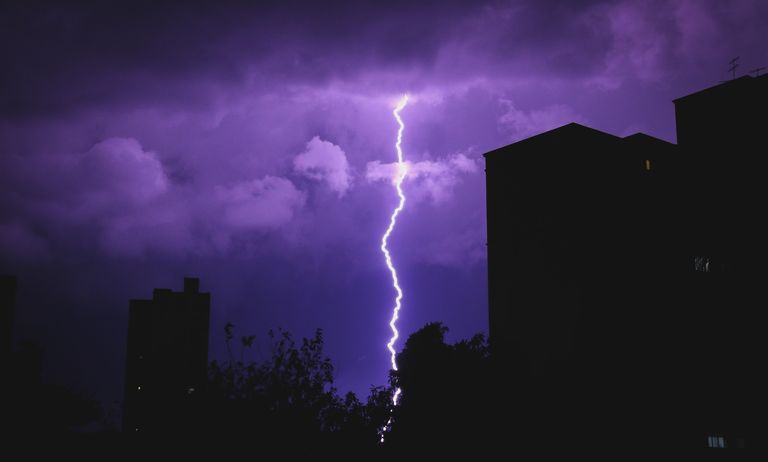 Pixabay Image
It was a busy day, but I bought BLURT, added liquidity on Tribaldex and upvoted and commented on people. My first contest is live, so join in and earn BLURT.
Peace! ☮️
Happy hump day! 🐪🐫. Let's build Blurt by buying BLURT and supporting each other. Have a great day.
Thanks for all the love! Here's a picture of the sky, because that's the limit of Blurt when we work together. We keep growing and we keep supporting each other's dreams.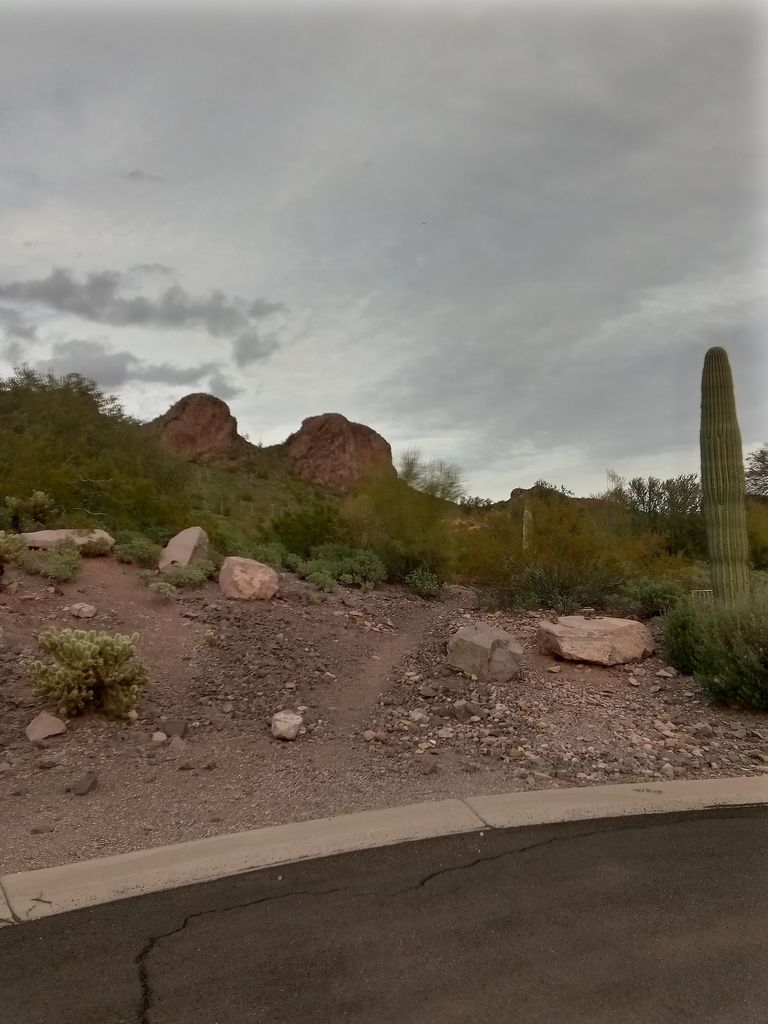 It's more than just money. It's community. If you just wanted to make money off some cryptocurrency it's okay to go on an exchange and trade one. My goal is building Blurt together. Do I like making money on this platform? Yes, but I make more elsewhere and I enjoy this place. Join me in publishing content, buying BLURT cryptocurrency, adding liquidity on Tribaldex and hanging out having fun and embracing free speech. Feel free to read my ongoing success log below. This log costs me 2.6 BLURT per post, and I could easily cut it down to save money, but it's not about that it's about growth. I'll gladly play my fee and we can all prosper. I don't care if it's 10 BLURT or 100 BLURT it's mine and I'm having a great time 😎😎😎
Blurt is seeing organic growth. Let's keep the trend growing. See how below:
Mid way through the day. Don't forget to tell 5-friends about Blurt on Facebook, Twitter and Snapchat. I challenge you to buy $10 of BLURT this week and power it up. Comment and let's talk about building Blurt 🏗️🏗️🏗️🏗️🏗️
Happy Monday! This is the beginning of a new week, and we need to build Blurt as the crazy financial realities of Signature Bank and SVB failures ring in our economy. Keep making and curating content, buying BLURT to support the price and adding liquidity on Tribaldex. You guys are awesome.
Sunday evening blues can be countered by purchasing BLURT and staking it.
Let's buy and stake BLURT on this beautiful Sunday. Today is a great day to build community.
Let's build BLURT on Sunday. Here's how: commit to buying $5 of BLURT on Hive Engine or Ionomy and powering it up. Then upvote 10 users and let 3 friends know about Blurt social and FB, Twitter or word of mouth.
Buying BLURT and Polygon at these prices. The recent financial crashes and threats to our centralized banking system show how important it is to be your own bank. Let's build Blurt on this Saturday.
BLURT has taken a hit along with the entire cryptocurrency and stock market. SVB and Silvergate's collapse on Friday did that. Not to be deterred, we keep buying and supporting this platform. Blurt is about to hit 3-years in July, and we are stronger than ever. Let's buy BLURT on Saturday. Blurt power up day is on! The community members should each buy 100 BLURT off the market and power that up tomorrow.
SVB failed today. This shows the systemic risk in the economy and what we need to do going forward. Invest into decentralized pools and decentralized platforms. Read below how I'm supporting Blurt and what you should do as well.
This was a huge week. I keep adding BLURT to liquidity and I get paid daily. How cool is it to get daily passive income. Won't you join me?
Happy Friday. Enjoy your day and keep supporting this platform.
I keep growing this post. Thanks for your support. Keep buying BLURT and adding liquidity on Hive Engine Tribaldex. Read this post to see the evolution of my support and growth on Blurt.
You guys rock!
Happy Thursday, let's build Blurt to the sky. As an update, I have delegated my Hive to Dhedge to gain daily income that I convert to BLURT for fees and to grow. I am also using some of this BLURT for the liquidity pool. The pool pays daily income on Hive Engine from fees, and it's a great way to support Blurt as a platform as well. My BP keeps going higher so I can upvote more people for their great work.
It was a huge day. I am very tired. Hope you guys had fun and a productive day on this platform. I am keeping this post going and adding on. So far, the cost to post it is at 1.5 BLURT. Let's make a goal to let 5 friends know about Blurt by April 1.
I want to keep helping the Blurt economy and community. Read how below, and have a great day 👌💎💲
This post keeps growing. Thanks for your support all. Your votes help us all here on Blurt. I'm doing all I can to help the Blurt ecosystem. I'm telling people about Blurt, buying BLURT cryptocurrency on Hive Engine to stake and increase my curating power as BP, adding to BLURT liquidity on Tribaldex and posting. This post gets bigger so that I can pay more blurt to the fee and that helps as well.
What are you going to do in 2023 to build Blurt? What more can I do to build Blurt? We are early adopters and our ability to influence his platform is really high right now. Let's do this!
This post keeps growing, and you keep supporting Blurt! Thanks for your support. As an update, I am adding liquud BLURT to the Swap.Hive:Swap.Blurt liquidity pool on Tribaldex and curating posts. I want to help new users, so if you see this, drop a comment and let me know about your mission on Blurt. New users are important to our growth, and we need to let people know about Blurt.
My challenge to you today is to let one person know about Blurt and the great community here. We are all early adopters. As I have said before, this post keeps growing to burn more Blurt and support the price. Keep hustling! Spread the word and if you're new here, follow me and drop a comment below.
My Journey as a Graphene Blogger and Investor
Graphene blogging has been very good to me. I began in 2017 on Steemit, and was blessed with the Hive and Blurt airdrops that helped me build my business and participate in Defi on the Ethereum network. This paid off well, and I am eternally greatful to have found these platforms. My goal in 2023 is to support this platform and to build the price of the underlying cryptocurrency the best I can. I upvote posts, follow and support users, provide liquidity and now I add to the prior day's post to increase the fee paid to help the witnesses. The last fee I paid was 0.8 BLURT, and we will see what it is today.
I have been on these blogging sites for 6 years. I want to retire from being a content creator and be more of a manager and Defi user. I'm delegating my cryptocurrency and using diesel pools to create passive income. If you're a creator who wants support please reply in the comments below for upvotes. I would also be interested in projects I could delegate to.
Price follows volume, and liquidity is important to support volume. This post is here to help you, me and the community at large. I want to actively support the price of BLURT by upvoting the community and spreading BLURT and supporting liquidity on Tribaldex. This is important to me, so read my mission below.
I have started contributing to a Blurt diesel pool on Tribal dex, and am curating the community to support this project. My goal is to use these rewards from this post to upvote the community and send the liquid Blurt to Tribaldex to build liquidity at the pool below:
The pool on Tribaldex is: Swap.hive:swap.blurt
Your upvote will therefore directly support Blurt as a blog and a cryptocurrency.
Join me. Let's make blurt great! Upvote to support Blurt's liquidity and help me curate quality posts.