Blurt is trying to grow, but requires people already have an account to make a new account! That's right, you can't get started on Blurt unless you are ALREADY started on Blurt! This explains why we are having such trouble growing as a platform and community - we won't allow any new members to join! Blurt blockchain is blocked! I see this as a massive problem, and identifying problems is the first step in solving them, so let's spread awareness of this issue so it can be dealt with as soon as possible.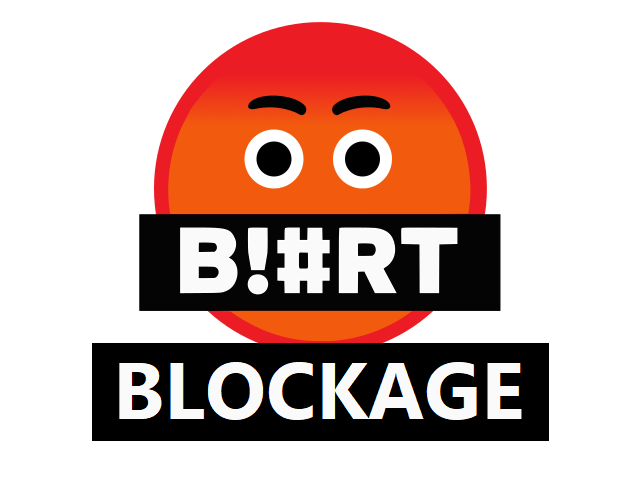 Most of us never signed up from scratch here on Blurt, but had accounts set for us in the genesis of the blockchain, when it split from Steem 2 years ago. We simply logged in with our account name and posting key, so we don't know what it's like for potential brand new users. I decided to check it out, in an effort to find out why Blurt isn't growing, and here's what I found.
New users on Blurt.Blog will be taken to this signup screen.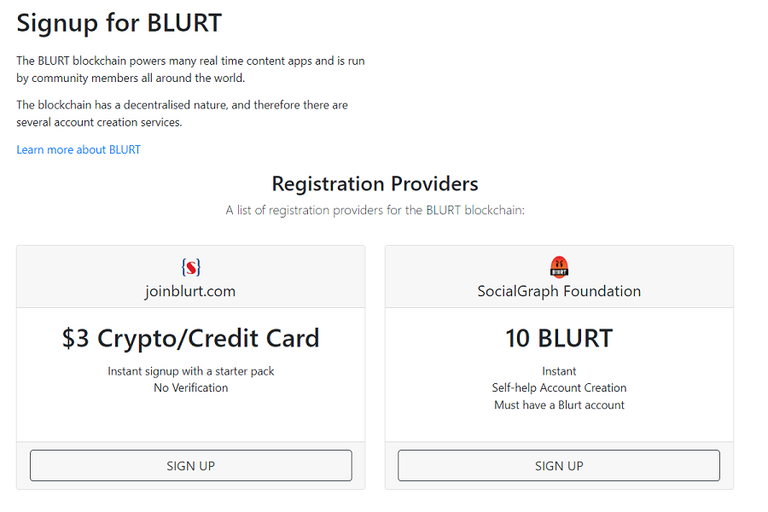 "Several account creation services" are actually just 2.
The first is Joinblurt.com, which looks like this:
Clicking the left side opens this screen: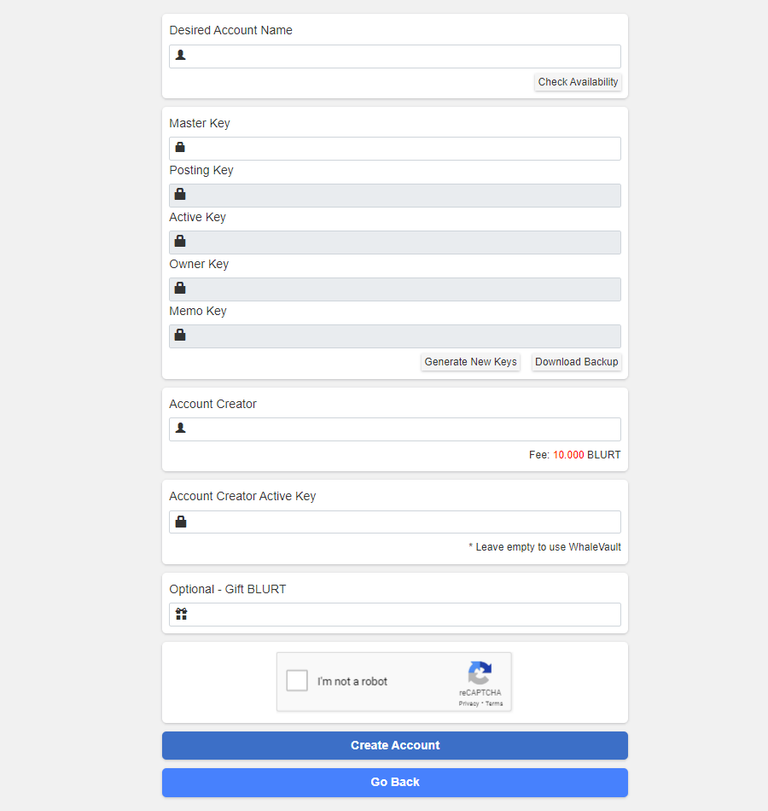 Required is a Blurt account and private active key, both things a prospective user does not have. This is a dead end because there is no way to proceed without an account and password.
Clicking instead on the right side opens this similar screen: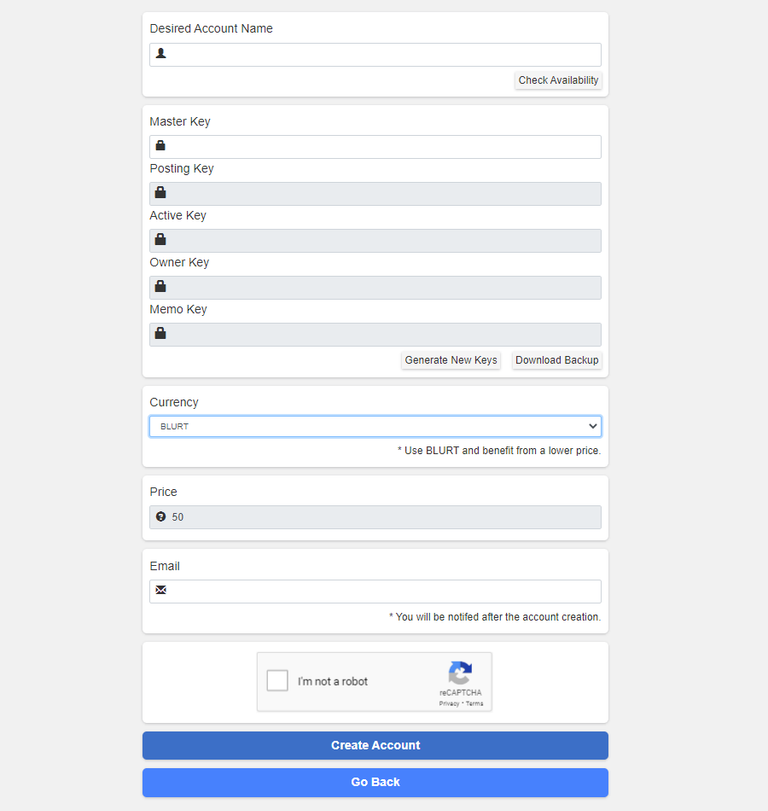 After selecting which currency (BLURT or STEEM) to pay for the new account with, the potential new user is taken to this dead end: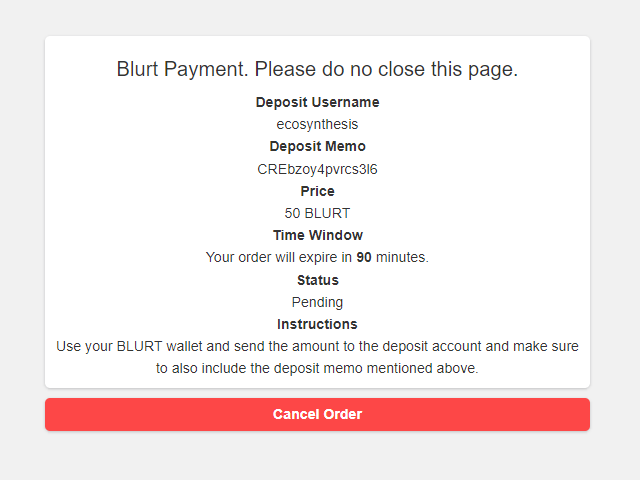 A Blurt wallet and private active key is required, both things a prospective user does not have.
The second (and final) account creation service is labeled SocialGraph Foundation, and opens this page:
Once again, a Blurt account and private active key is required of the prospective user, making this another dead end.
Echo Chamber
Blurt is more-or-less an echo chamber, meaning an isolated community that can't bring in new information. We are communicating only with each other - new ideas, members, and knowledge have difficulty finding a way in. This is one way people can become cut off, with reduced collaboration and progress, and it effectively censors everyone on the platform. The internet is about connecting, but if we deny any new connections, we're actually working against ourselves, isolating ourselves in a dangerous ideological loop.
New members are required not just for growth of the platform and currency, but to ensure we are not an echo chamber.
It appears we have a blockage or bottleneck which prevents us from growing. I believe that all organisms (and communities of organisms) either grow or they die. In other words, Blurt is currently set up to wither and die, because it is not set up to encourage growth.
Potential solution
Other options for account creation - ones that don't require an existing account - must be available and accessible. A new user should never encounter a dead end when trying to join up!
I can't imagine how frustrating it must be for everyone who is trying to join Blurt, finding they must already be a member if they want to join! And the worst part is they are not permitted to make posts or comments, to notify us of the problem, so most of us aren't even aware this is going on. Their voices are silent, and they are not able to interact with members here in any way, but they're out there by the thousands, I guarantee you. They're reading this post, right now, and saying "Yes, that's me! Somebody knows I'm here, even though I have no voice! Maybe this will lead to a way I can join and finally be heard?"
Here we are in our echo chamber, not allowing new members or ideas, even preventing new investment in our token, and completely unaware that it's happening because we only allow members to speak.
But you have seen it yourself. The only "new" members we get here are secondary accounts of existing members, family-members or friends of existing members, a trickle of Hive users that get forced out by the downvote cabal, and spam/farming accounts set up by existing spammers and farmers. When was the last time you saw an introductory post on Blurt that said "I randomly heard about this blockchain on another site and decided to come check it out!"? People may indeed be hearing about Blurt, but they're not signing up. They can't. If they could, there would be some evidence of that by now, but there isn't. Month after month go by, and it's just the same core group of a few dozen regulars!
Normally, I prefer to focus on my own content-creation, and curating with my BLURT investment/savings. But that strategy ultimately will lead to my failure, because I'm speaking into a closed system that stifles growth at the very point it should be encouraging it. Our content and our investment here is being squandered. Therefore, I must take a break from my regular content-creation, to raise awareness of this ongoing fundamental failure. Nothing else matters until it is resolved.
The path forward is to find ways to bring in new members without requiring them to already be members. Perhaps the free market can find suitable solutions, now that the problem has been identified? It doesn't have to be (and probably shouldn't be) a centralized top-down solution. Open it up and the marketplace will find ways around this blockage.
Thank you for helping me get this message out to as many within our echo chamber as possible, as this is the first step in getting free of it.
DRutter