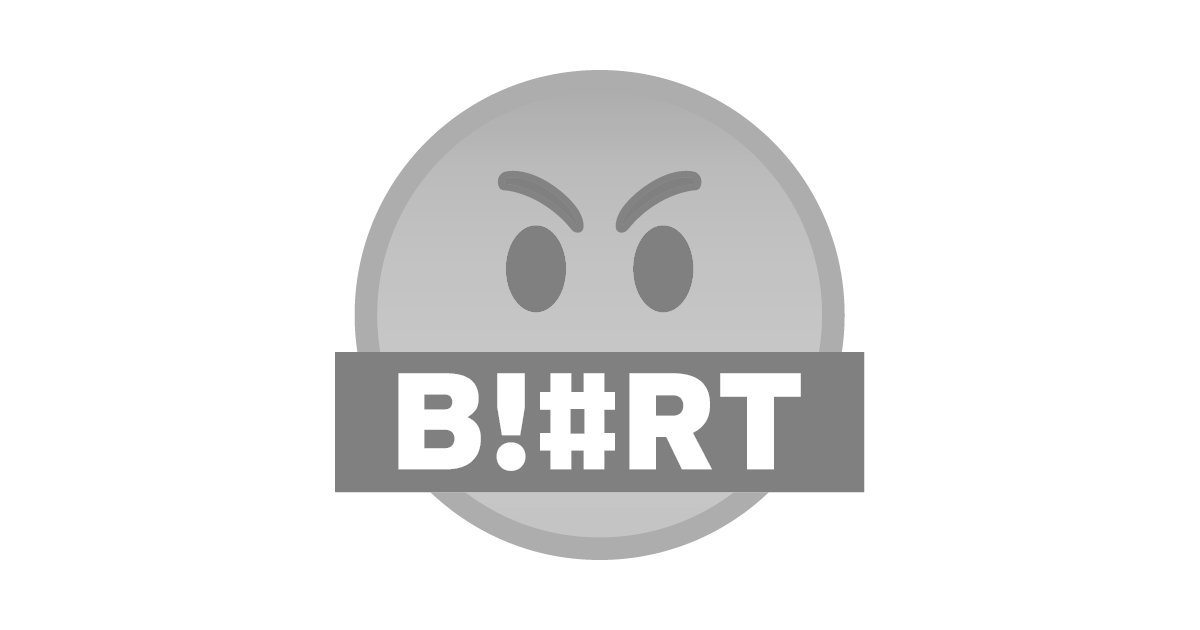 ---
LetsBlurt App Account Creation without paying anything
Today we continue exploring all the features of the official Lets BLurt mobile app, which is available for Android and is under development for iOS. One of its most important features is the possibility of creating accounts for new Blurt users, with zero cost; it is not necessary to pay fees, own cryptocurrencies or credit cards. You just need to download the app from the following link and follow the instructions.
https://github.com/EtainClub/letsblurt/releases/tag/v1.2.0
---
Once we have installed the App we only need to log in with our Posting Key and our username so we must select the menu on the top left and there we can see the option to log in or even create a new one. After selecting the option a menu appears asking for the user name that we will use in Blurt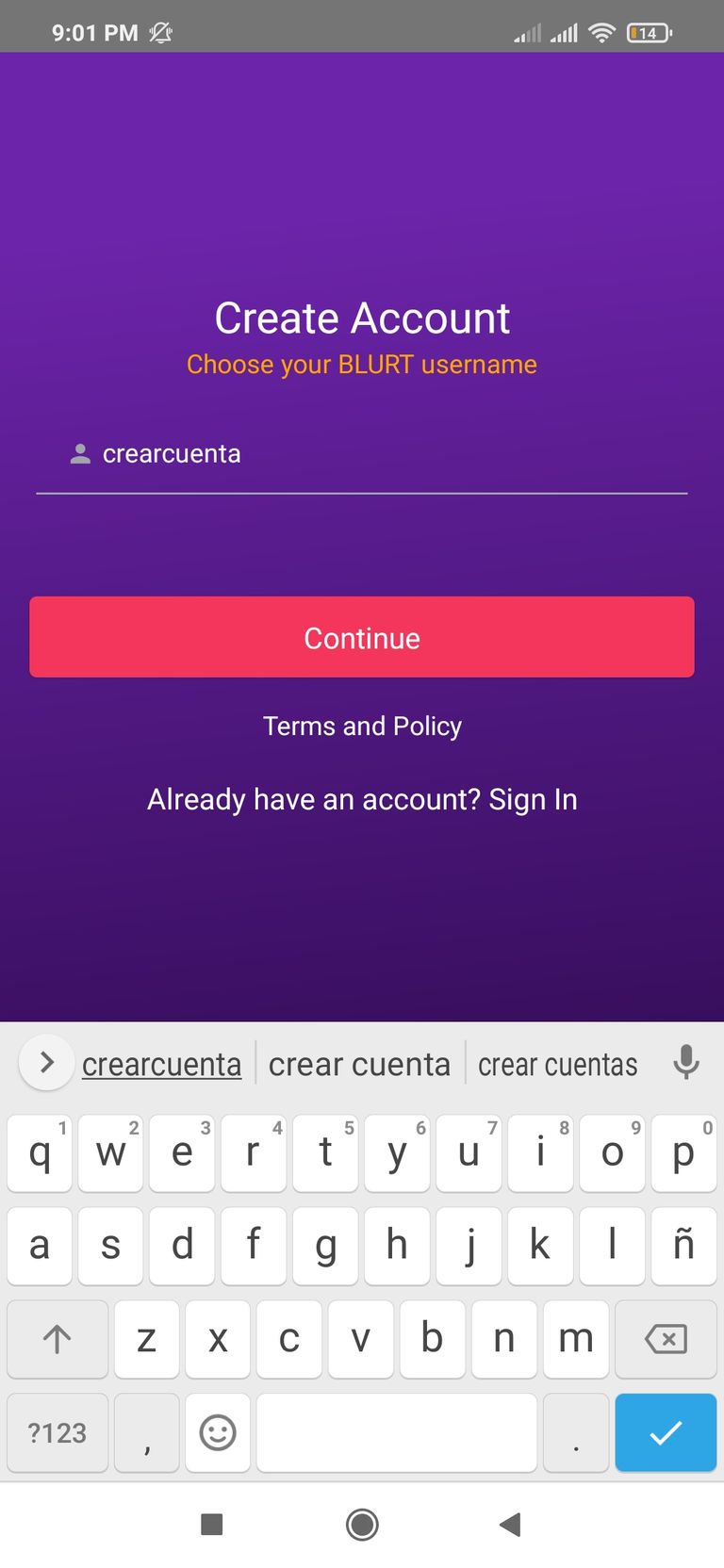 ---
To complete the creation of the new user, we just need to add our phone code and mobile number, request the access code and wait a moment. After confirming everything there is only one step left to create the user so this is a quick and easy process.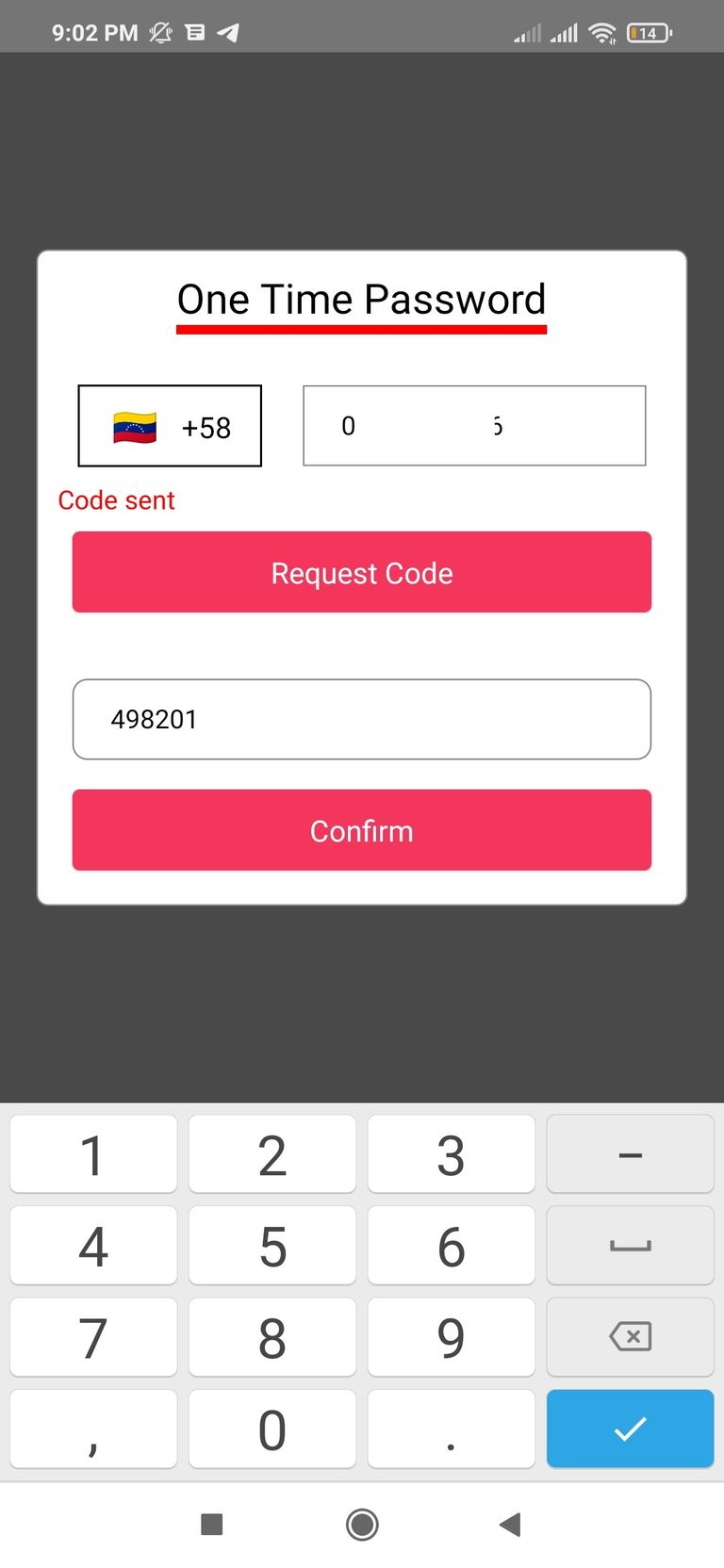 ---
As a last step, the App asks us to save our password which is necessary to access the wallet where we can see all our access keys. It is important to backup this password at all times. After backing up our passwords we can start our App and start publishing.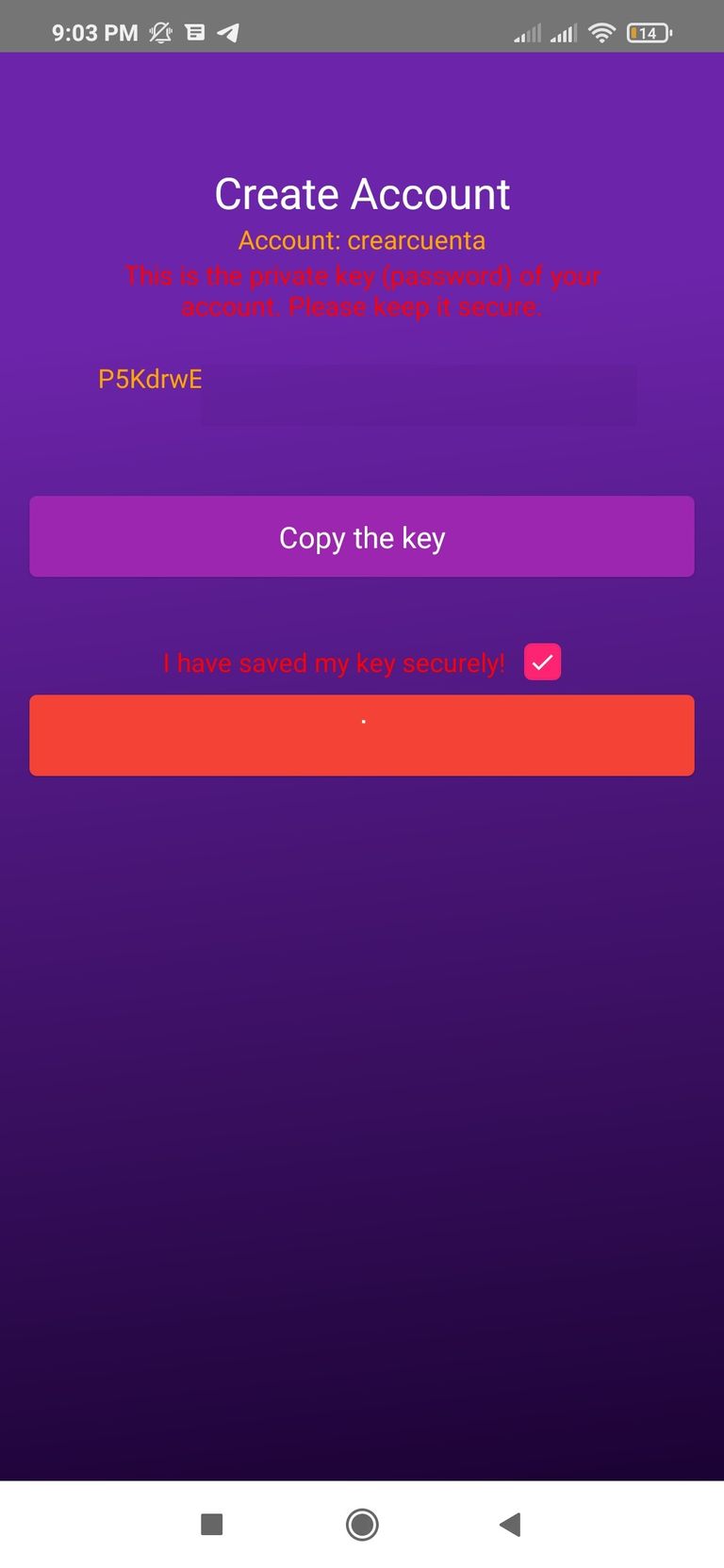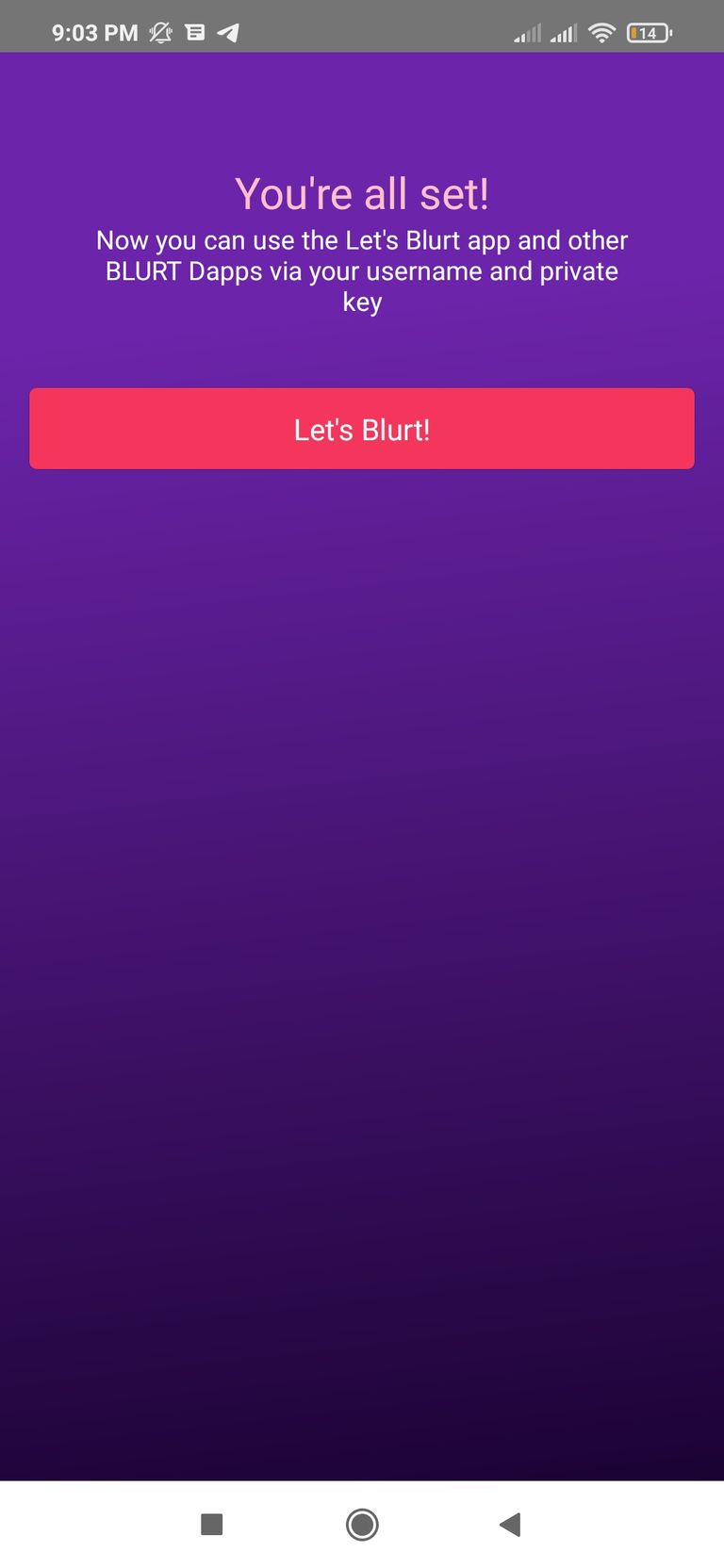 Thanks @etainclub
---
Vota por mi como Witness
Link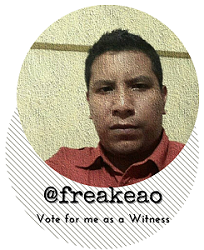 ---
---
ESP
---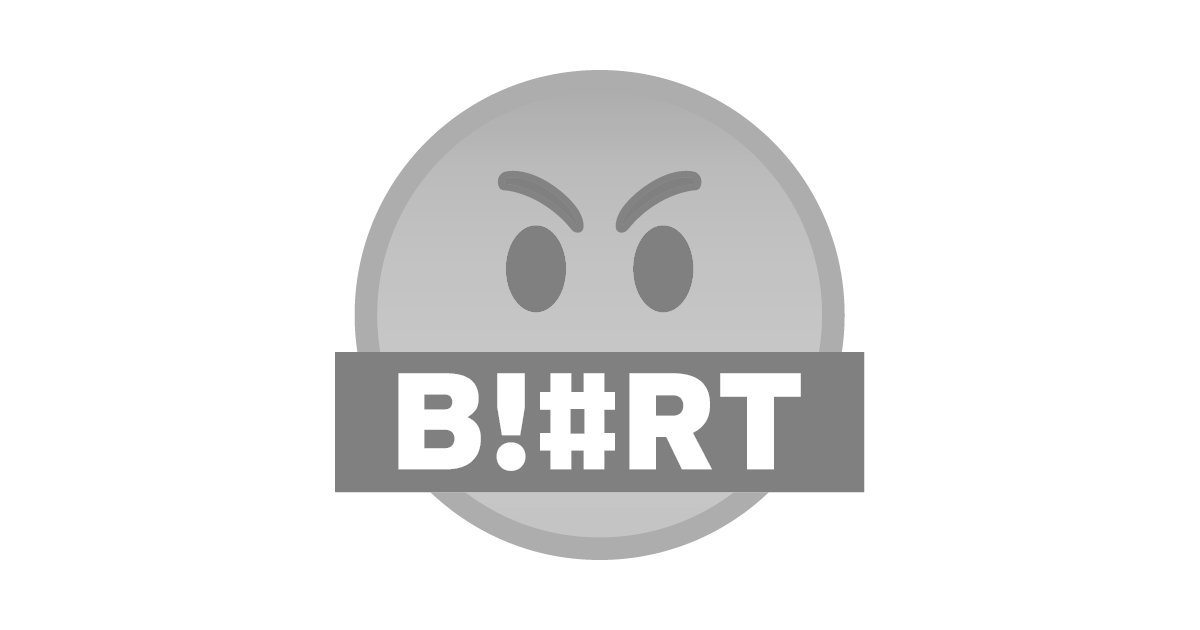 ---
Creación de Cuentas con LetsBlurt App sin pagar nada
---
El día de hoy continuamos explorando todas las funcionalidades de la aplicación oficial para dispositivos móviles Lets BLurt, la cual está disponible para Android y se encuentra en desarrollo para IOS. Una de sus funciones más importantes es la posibilidad de crear cuentas para los nuevos usuarios de Blurt, con un coste cero; no es necesario pagar fees, poseer criptomonedas o tarjetas de crédito. Solo debes descargar la aplicación desde el siguiente enlace y seguir las instrucciones.
https://github.com/EtainClub/letsblurt/releases/tag/v1.2.0
---
Una vez hemos instalado la App solo requerimos loguearnos con nuestra Posting Key y nuestro nombre de usuario por lo cual debemos seleccionar el menú en la parte izquierda superior y allí podemos ver la opción para loguearnos o incluso crear una nueva. Luego de seleccionar la opción se despliega un menú donde nos pide el nombre del usuario que usaremos en Blurt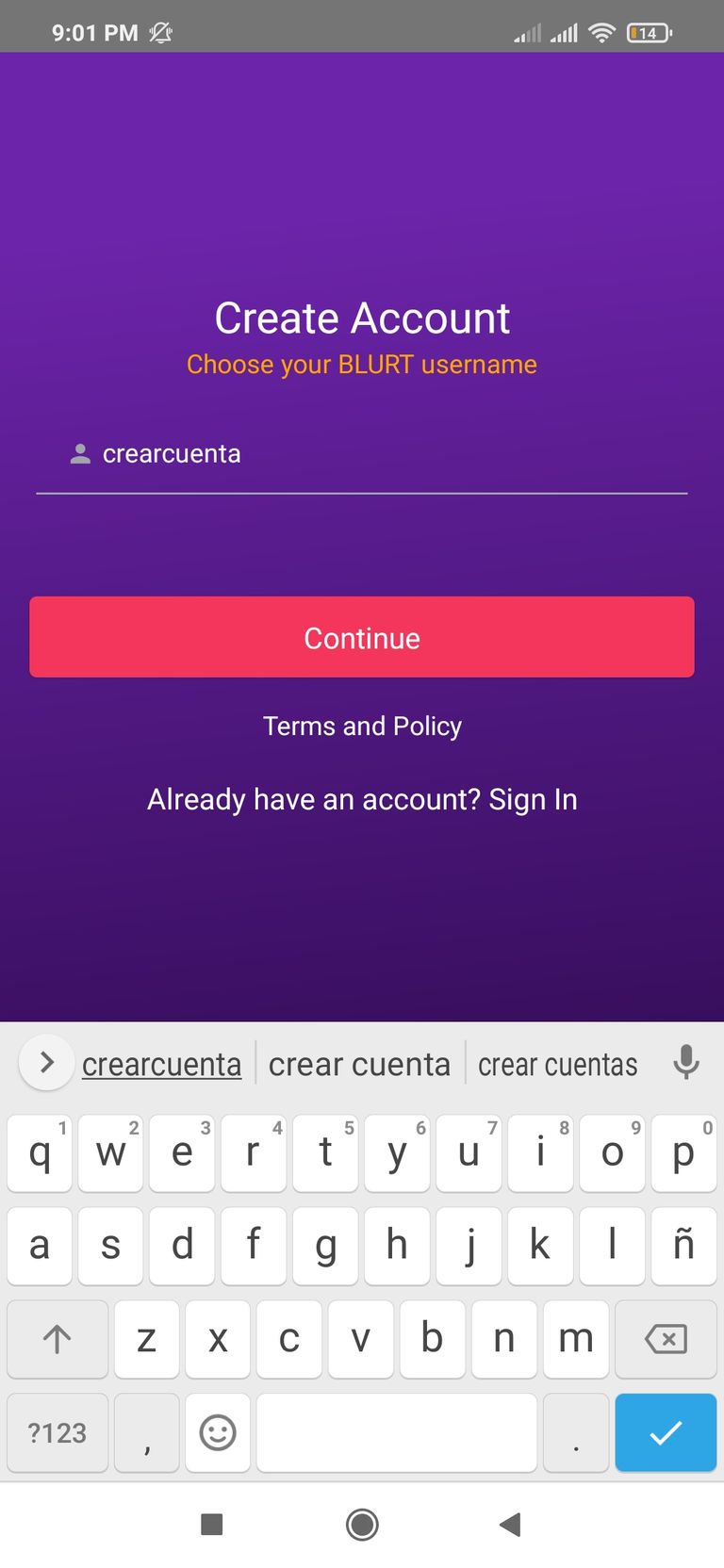 ---
Para culminar la creación del nuevo usuario, solo debemos agregar nuestro código telefónico y numero de móvil, solicitamos el código de acceso y esperamos un momento. Al confirmar todo solo queda un paso para crear el usuario por lo cual esto es un proceso rápido y muy sencillo.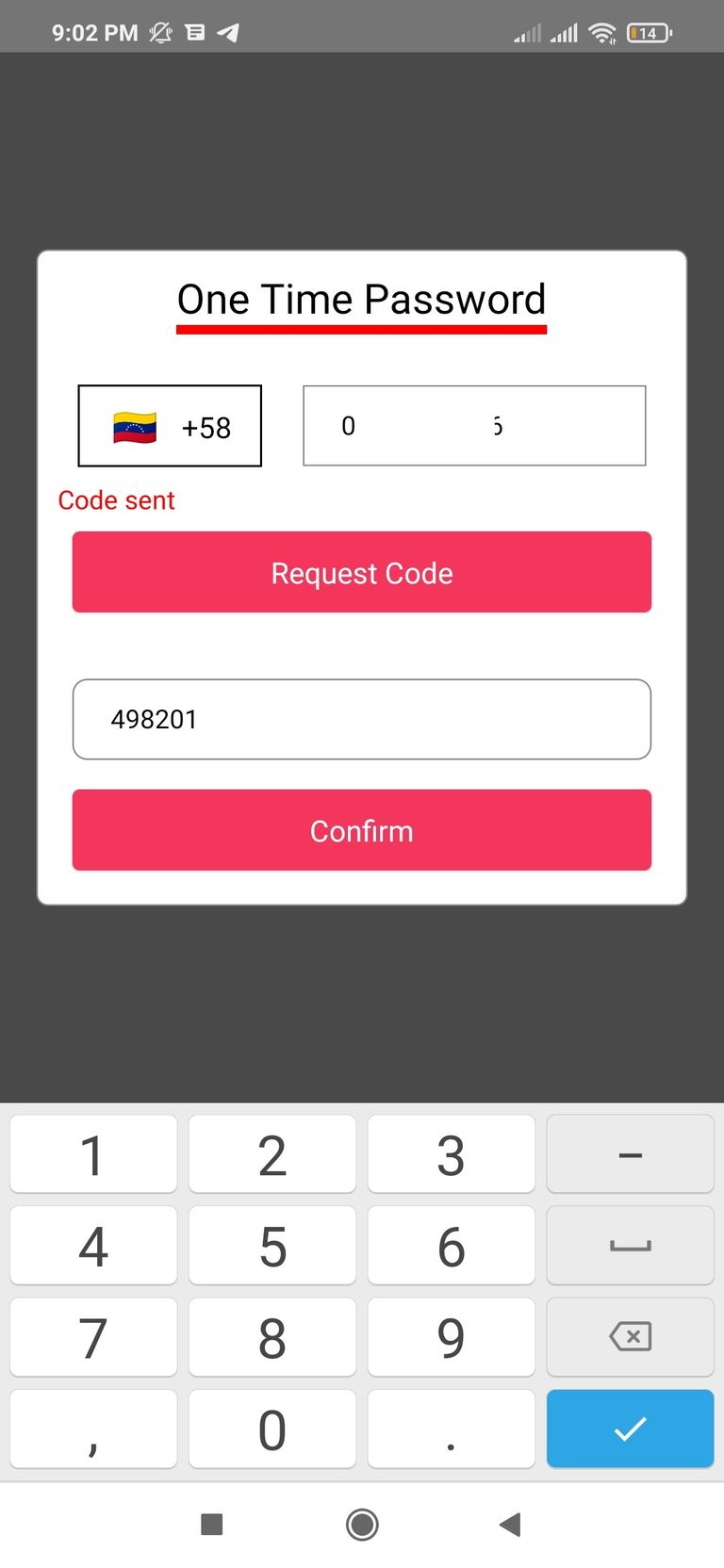 ---
Como último paso, la App nos solicita resguardar nuestro pasword el cual es necesario para accesar a la wallet donde podemos ver todas nuestras claves de acceso. Es importante resguardar esta clave en todo momento. Luego de respaldar nuestras claves ya podemos iniciar en nuestra App y empezar a publicar.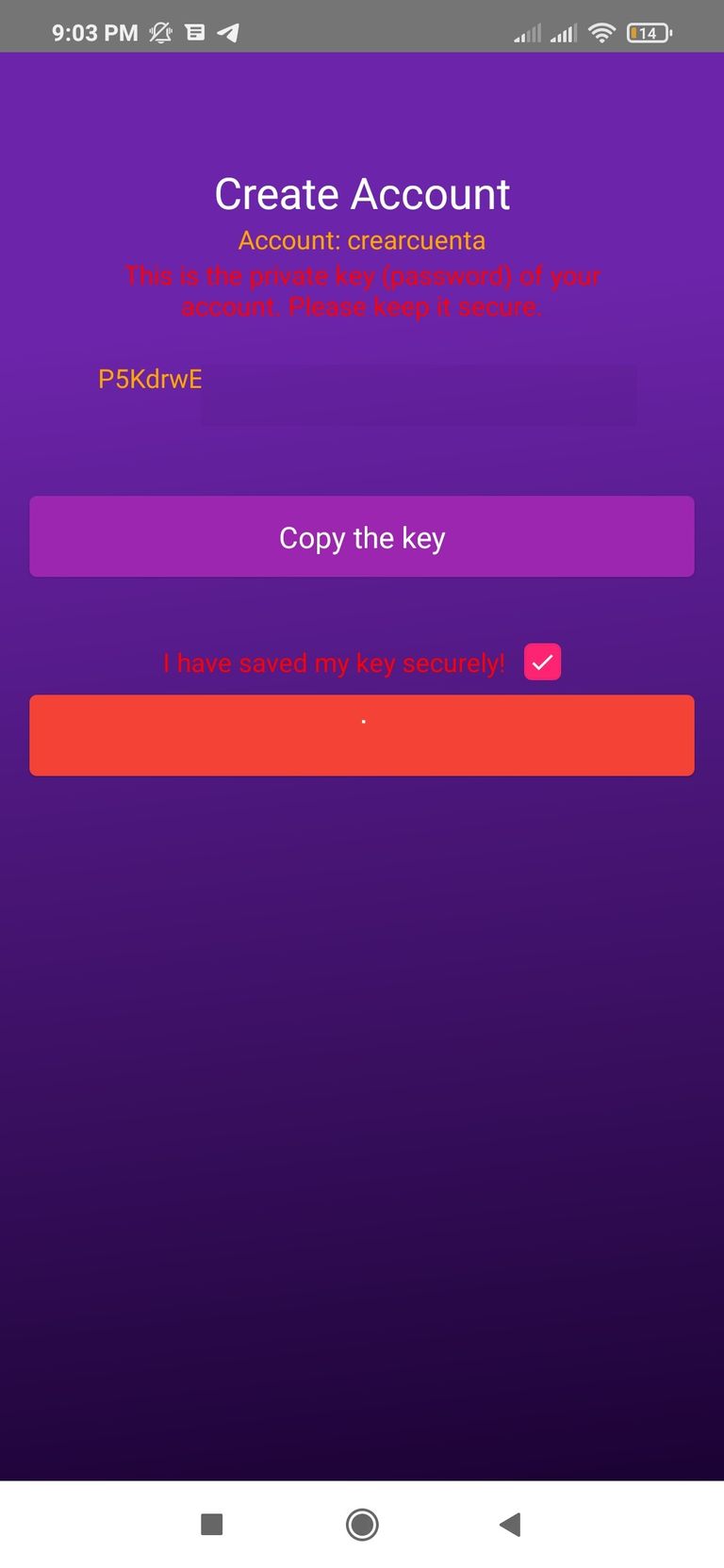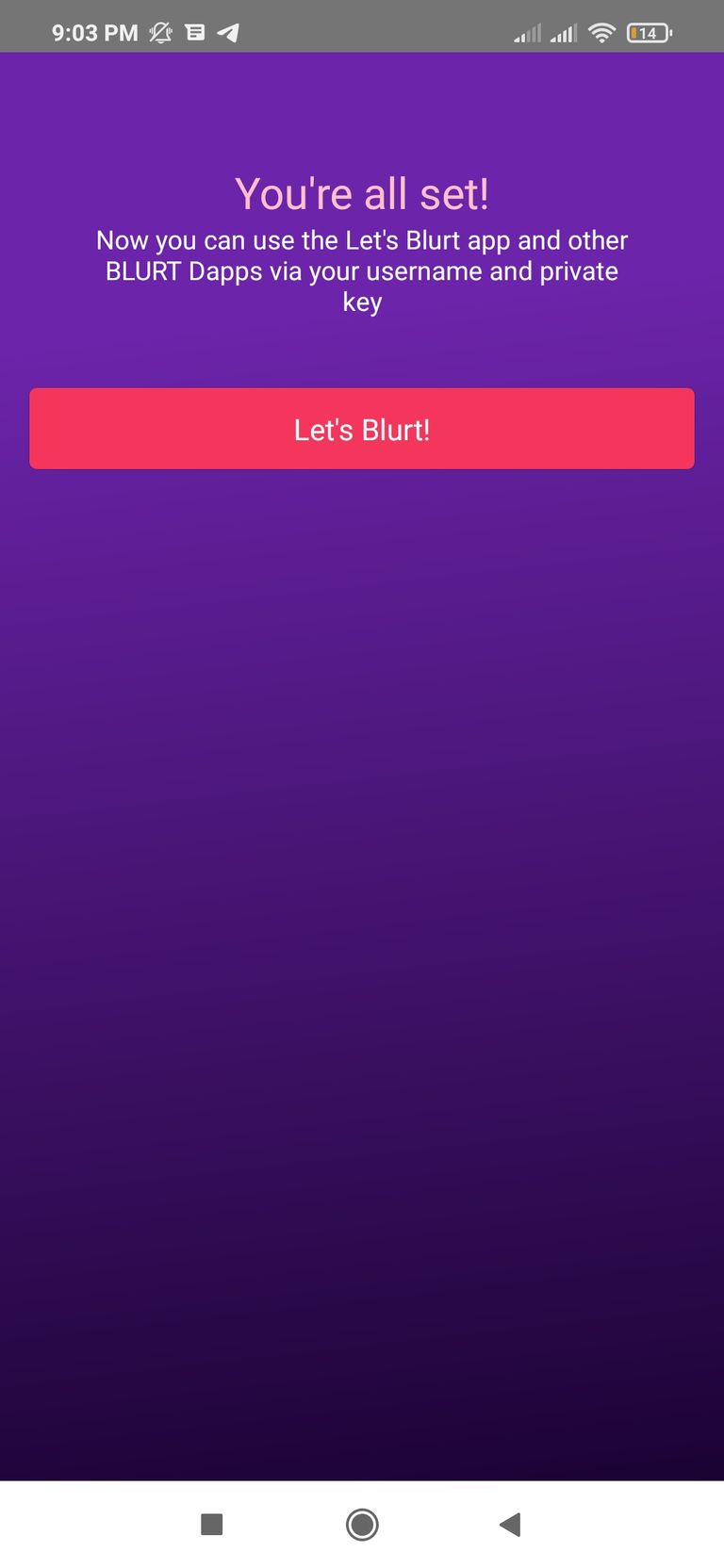 ---
Vota por mi como Witness
Link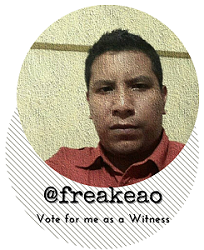 ---