It's my fourth month on the platform already and I must say it has been a wonderful experience. I've made friends, I've met people, explored various rooms of entertainment and gained enlightenment on topics I have been oblivious too, witness some entertaining and not-so-entertaining drama. I am grateful and thankful for being part of this platform at every step.
Comparing my first posts to now, I have noticed a little improvement in my writing. This is the first platform I am ever writing on, blurt inspired me to give it a try and i am happy I actually did. Somehow I've managed to build my confidence and improve on my social skills. The little wins I have gotten on the platform so far makes me understand my potentials and Has motivated me to thrive to do better.
I have won a couple of blurts from @blurttribe @blurt-connect on some reality shows or contests , despite them being small there's something about those rewards that just make me dance in my spirit, the little things matter to me alot I guess that is just my personality. Regardless, everything is well appreciated!
Sooo…After loosing my Twitter account a while back, I took a chill and opted to stop using for a while, but due to the existence of this platform and my zeal to increase my performance level, I rejoined and lucky for me @blurtofficial decided to create photo frames identifying blurtians, alongside their locations which is as well adorned by our personal photos. A beautiful masterpiece I must say!! I opted to get one by stating the requirements on Twitter and within some hours I got one… pure happiness I tell you!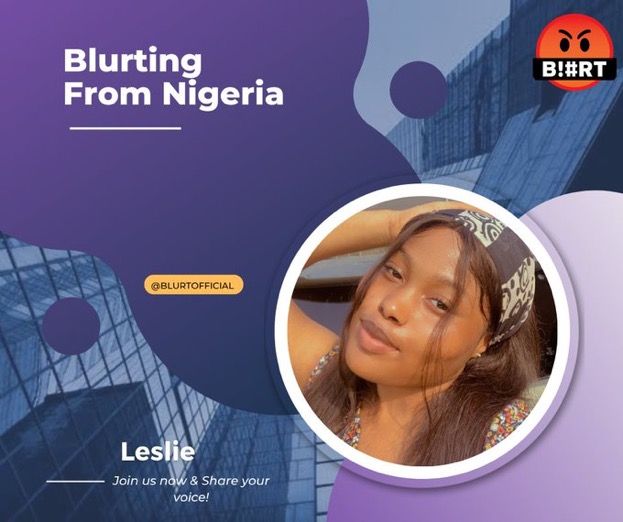 Under the Twitter posts I could see lots of people requesting all over the world, that's to show that this is indeed a great platform with a bright future. All photo frames where beautifully made and adorned, and I am loving it, all thanks to @blurtofficial, thank you very much.
My journey so far has been a great one, and I will forge ahead in hopes of a much greater experience and result!! It's learning and success from here on out!!
My name is leslie!!
I am blurting from Nigeria!!
And I identify as a blurtian!!
Keep Blurting champs!!
Blurt to the moon 🚀🚀
Visit @blurtofficial Twitter page to get your branded superstar photo frame.
https://twitter.com/BlurtOfficial/