Salah satu buah yang tidak mengenal musim dan selalu ada yaitu buah pepaya. Buah pepaya jika sudah masak rasanya manis dan buahnya lembek serta berwarna oranye.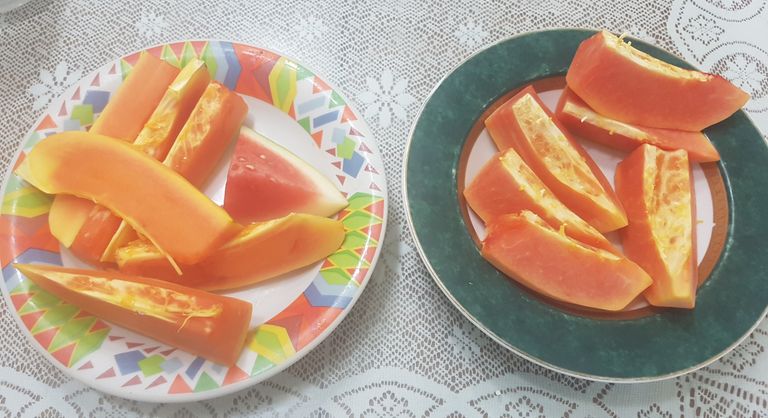 Buah pepaya yang sudah masak di kupas kemudian di potong-potong dan diletakkan di piring lalu siap untuk di makan. Dengan begitu kita bisa langsung memakannya. Tanpa memikirkan biji dan kulitnya.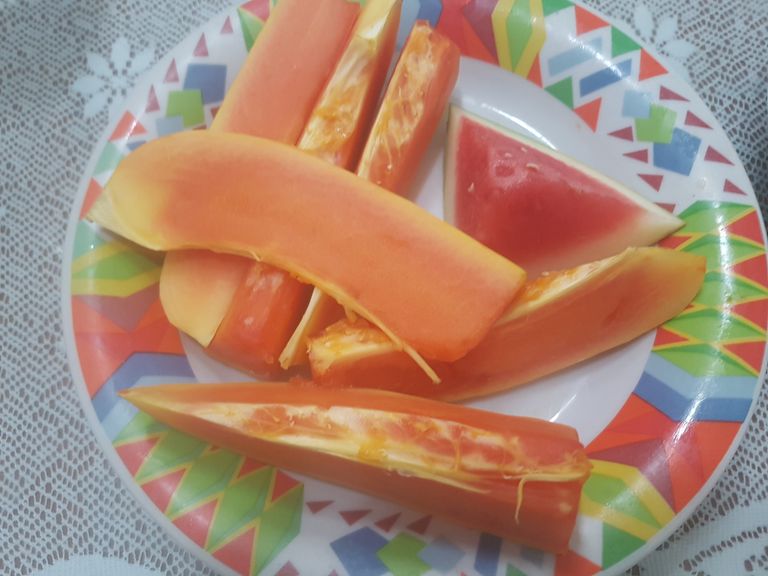 Buah pepaya harganya terjangkau dab selalu ada di pasar. Bahkan sekarang ini banyak orang yang menanam tanaman buah pepaya ini agar dapat dipetik dan du makan tanpa harus membelinya. Buah pepaya yang dapat di jadikan campuran dalam masakan. Bahkan dapat juga di jadikan sayuran matang dan juga puding. Buah yang dapat dimanfaatkan baik buah maupun daun serta bunganya.
One fruit that knows no season and is always there is papaya. Papaya fruit when ripe tastes sweet and the fruit is soft and orange in color.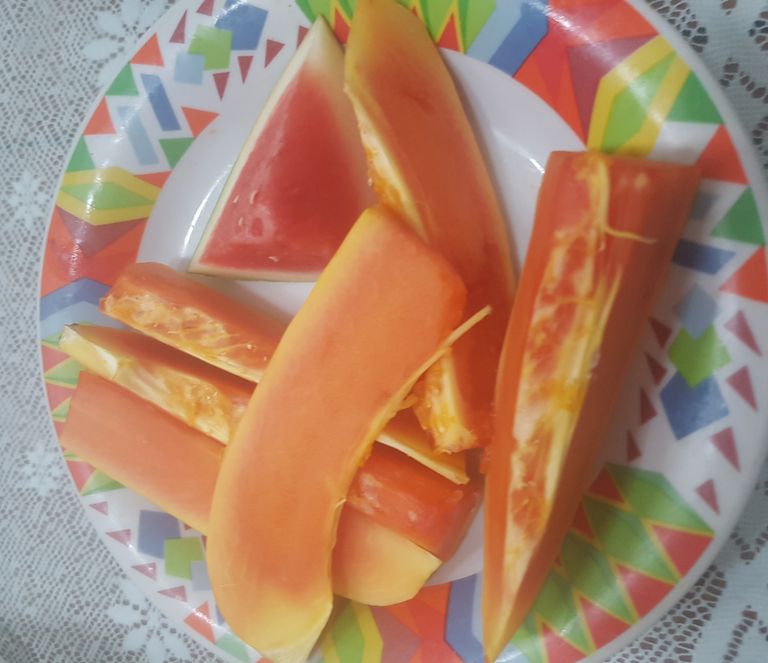 Ripe papaya fruit is peeled and then cut into pieces and placed on a plate and ready to eat. That way we can eat it right away. Without thinking about the seeds and skin.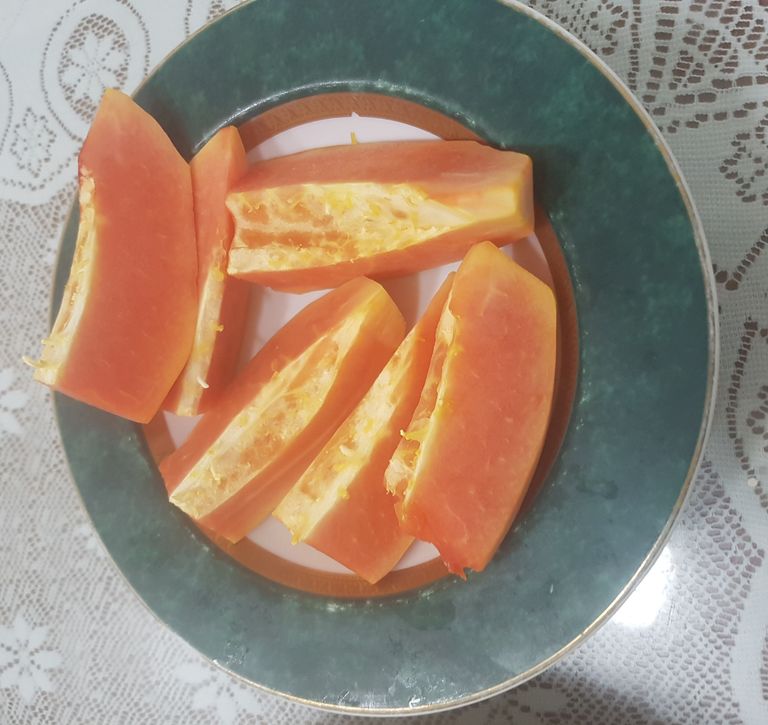 Papaya fruit is affordable and always in the market. Even now, many people are growing papaya plants so they can be picked and eaten without having to buy them. Papaya fruit that can be used as a mixture in cooking. It can even be made into cooked vegetables and pudding. Fruit that can be used both fruit and leaves and flowers.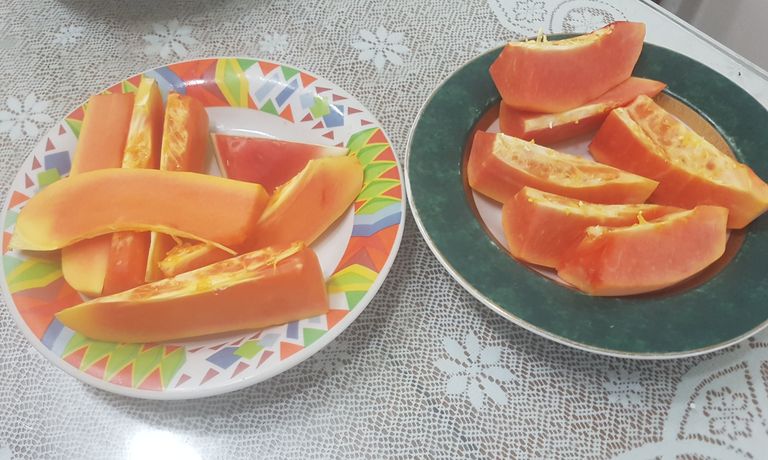 ---
Posted from https://blurtlatam.intinte.org