Buaya-buaya ya g ada di tempat penangkaran buaya. Semua buaya yang ada di sini ada yang ganas tapi juga ada yang jinak. Dari ukuran yang kecil hingga yang besqr dapat kita temukan di sini.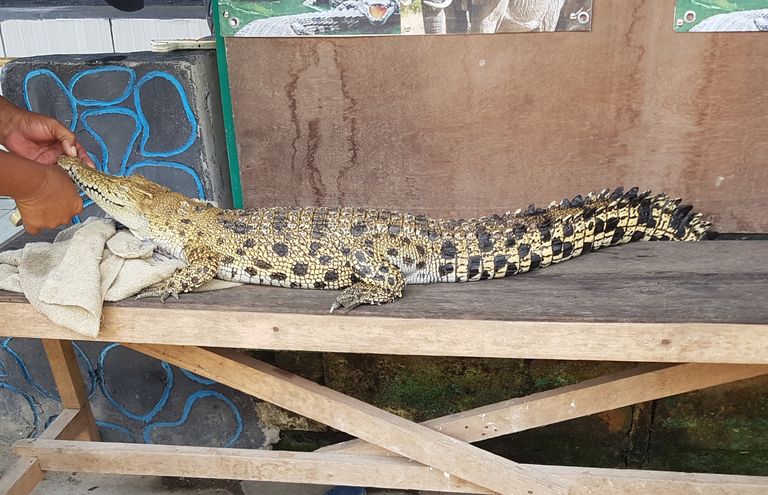 Buaya yang jinak dapat kita dekati dan membelai tubuhnya tanpa takut digigit. Tetapi lebih amannya jika ada pawang buaya yang ada di dekat buaya tersebut. Buaya-buaya yang kelihatannya menyeramkan bagi saya.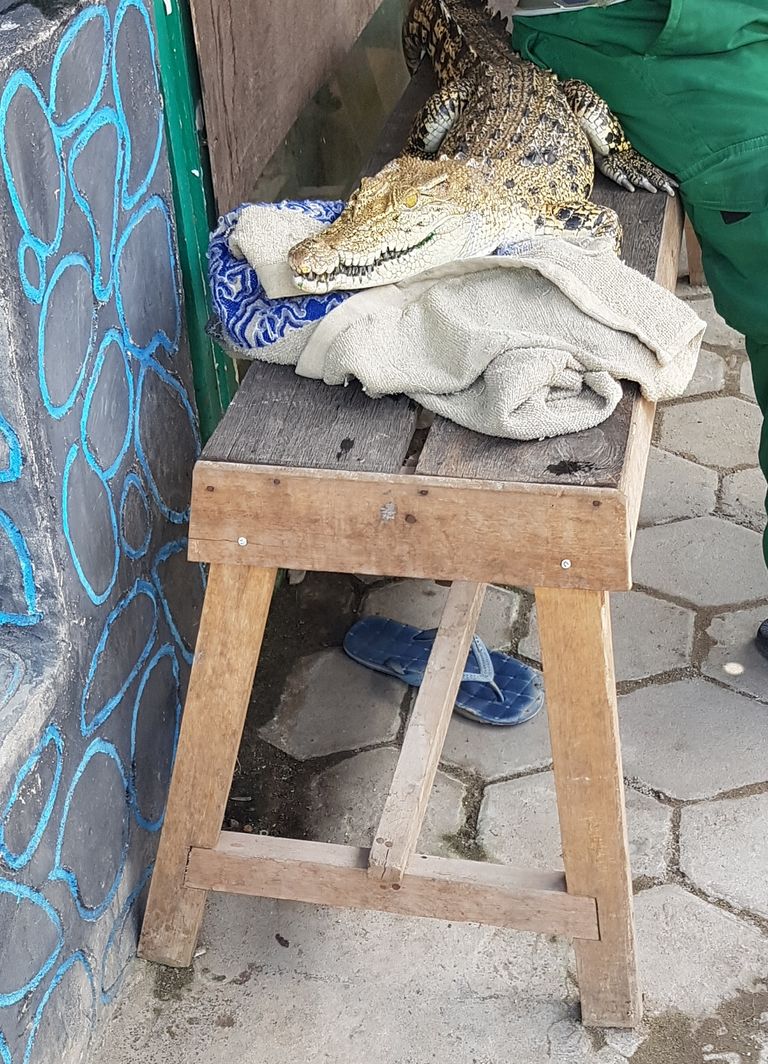 Tempat tinggal buaya ada yng seperti kolam tetapi ada juga yang berbentuk kolam buatan. Kolam yang dibuat sedemikian rupa hingga seperti habitat asli buaya tersebut hidup. Buaya-buaya yang semuanya aaman untuk dilihat karena ada pagar yang mengelilingi kolam tersebut.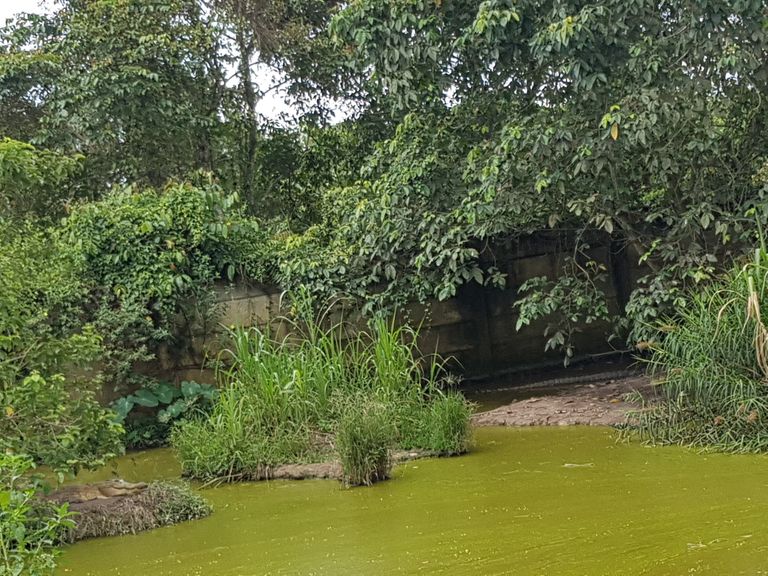 The crocodiles are not in the crocodile sanctuary. All the crocodiles here are ferocious but some are tame. From small to large sizes, we can find them here.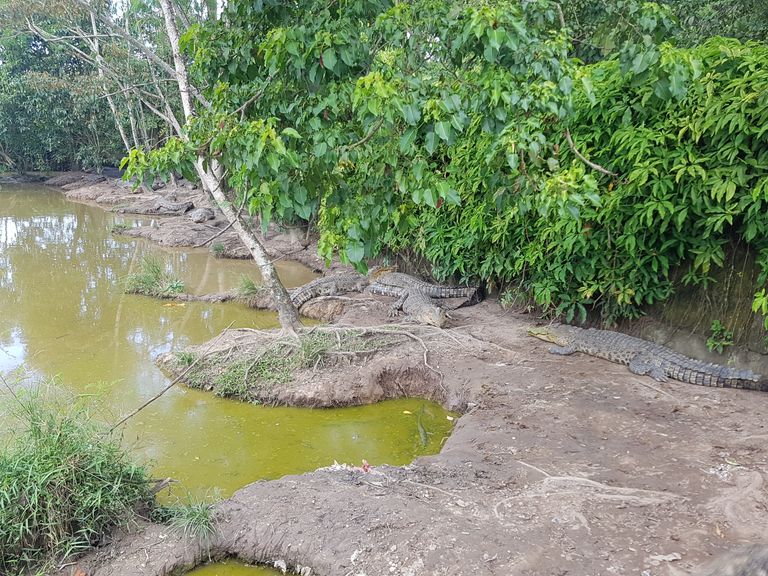 We can approach a tame crocodile and caress its body without fear of being bitten. But it's safer if there is a crocodile handler near the crocodile. Alligators that look scary to me.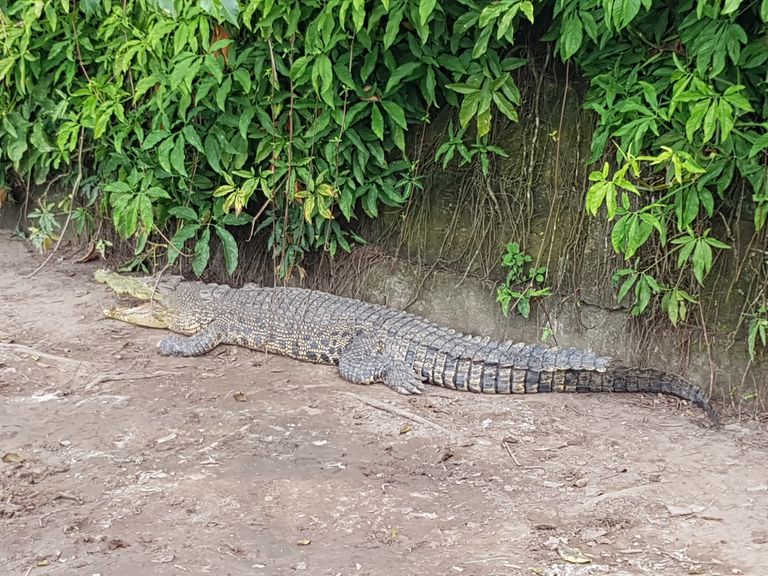 There are crocodile dwellings that are like ponds, but some are in the form of artificial ponds. The pond is made in such a way that it looks like the crocodile's natural habitat. The crocodiles are all safe to see because there is a fence surrounding the pond.

---
Posted from https://blurtlatam.intinte.org