Patung yang berada di pinggir jalan. Patung ikan ini berukuran besar dan juga melebihi ukuran orang dewasa. Patung ikan yang berwarna cerah
Kelihatannya ini adalah patung ikan hias, jika dilihat dari warna pada patung dan juga warnanya yang cerah.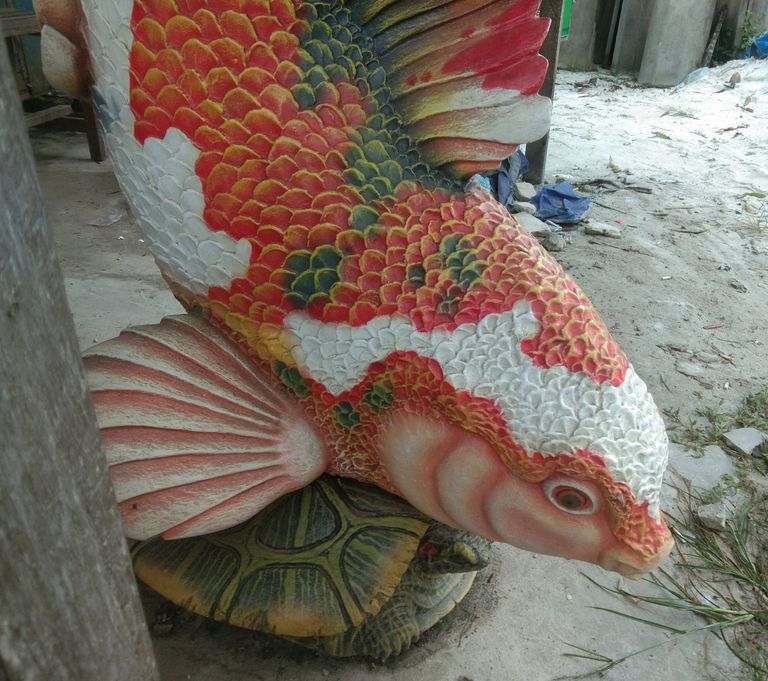 Bentuknya mirip sekali dengan ikan aslinya. Hanya saja ukurannya yang besar dan juga pastinya berat. Patung ikan yang dapat menghias rumah ataupun tempat lainnya. Dengan bentuknya yang besar ini pastilah harganya tidaklah murah.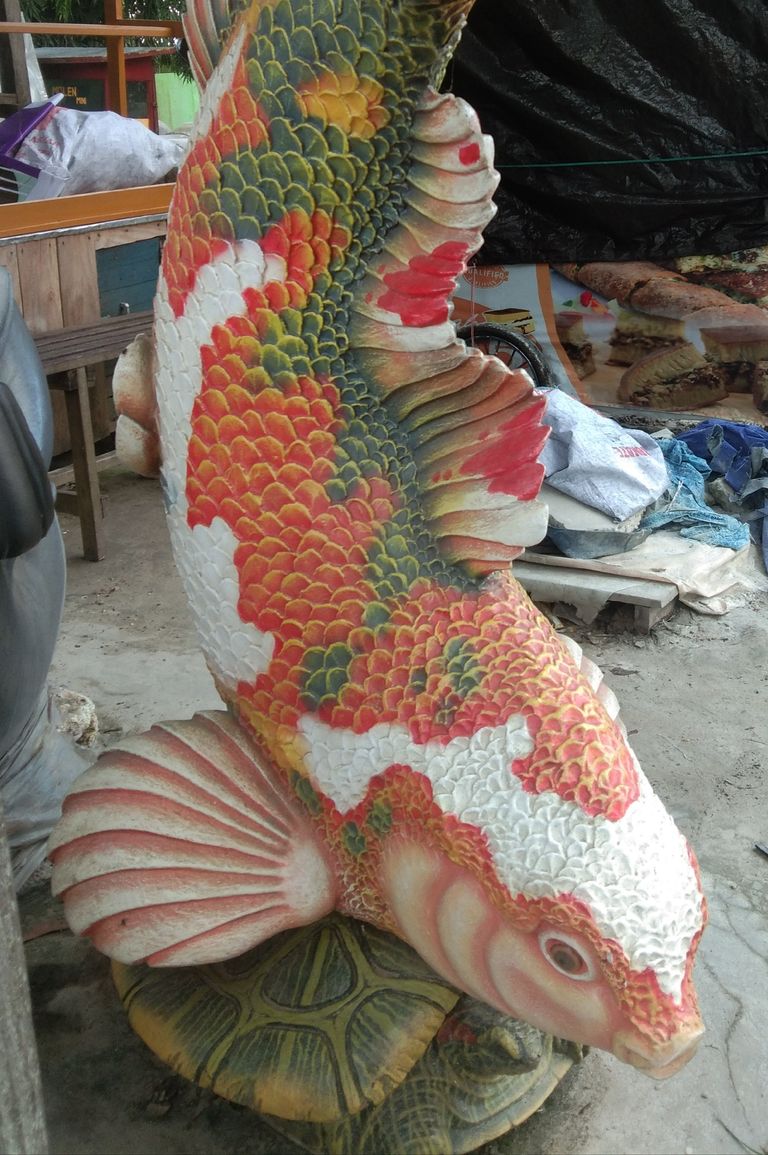 Selain patung ikan ada juga terdapat patung-patung lainnya di sana. Hanya saja patung ikan ini yang menarik perhatian saya. Sehingga saya dapat melihat saat melewatinya jalan dimana terdapat patung ikan besar tersebut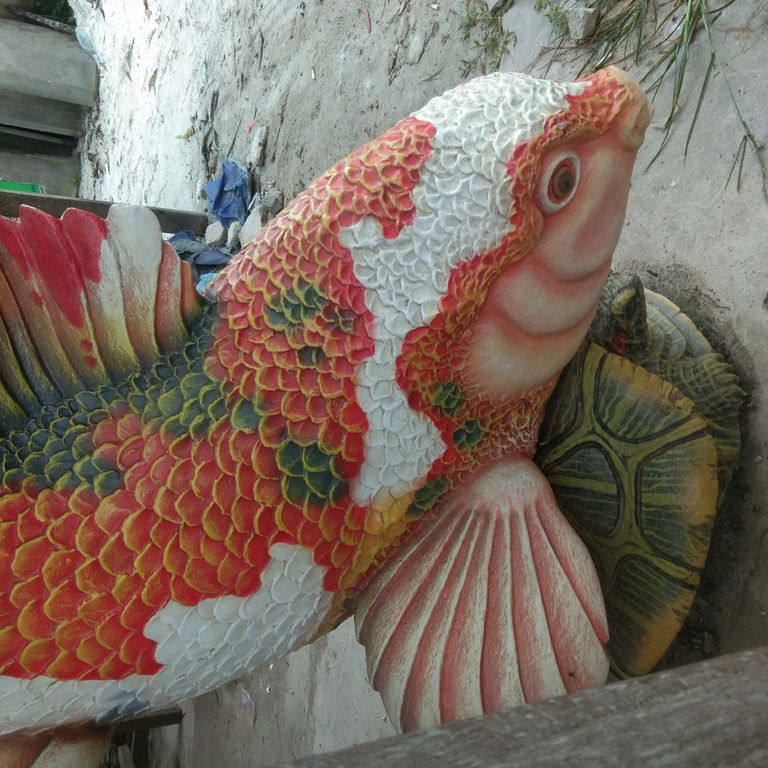 Statue on the side of the road. This fish statue is large and also exceeds the size of an adult. Brightly colored fish statue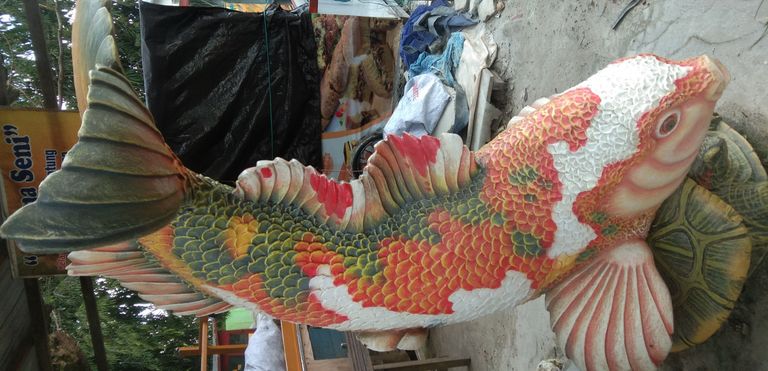 It looks like this is an ornamental fish statue, judging from the color on the statue and also the bright color. The shape is very similar to the original fish. It's just that the size is large and also definitely heavy.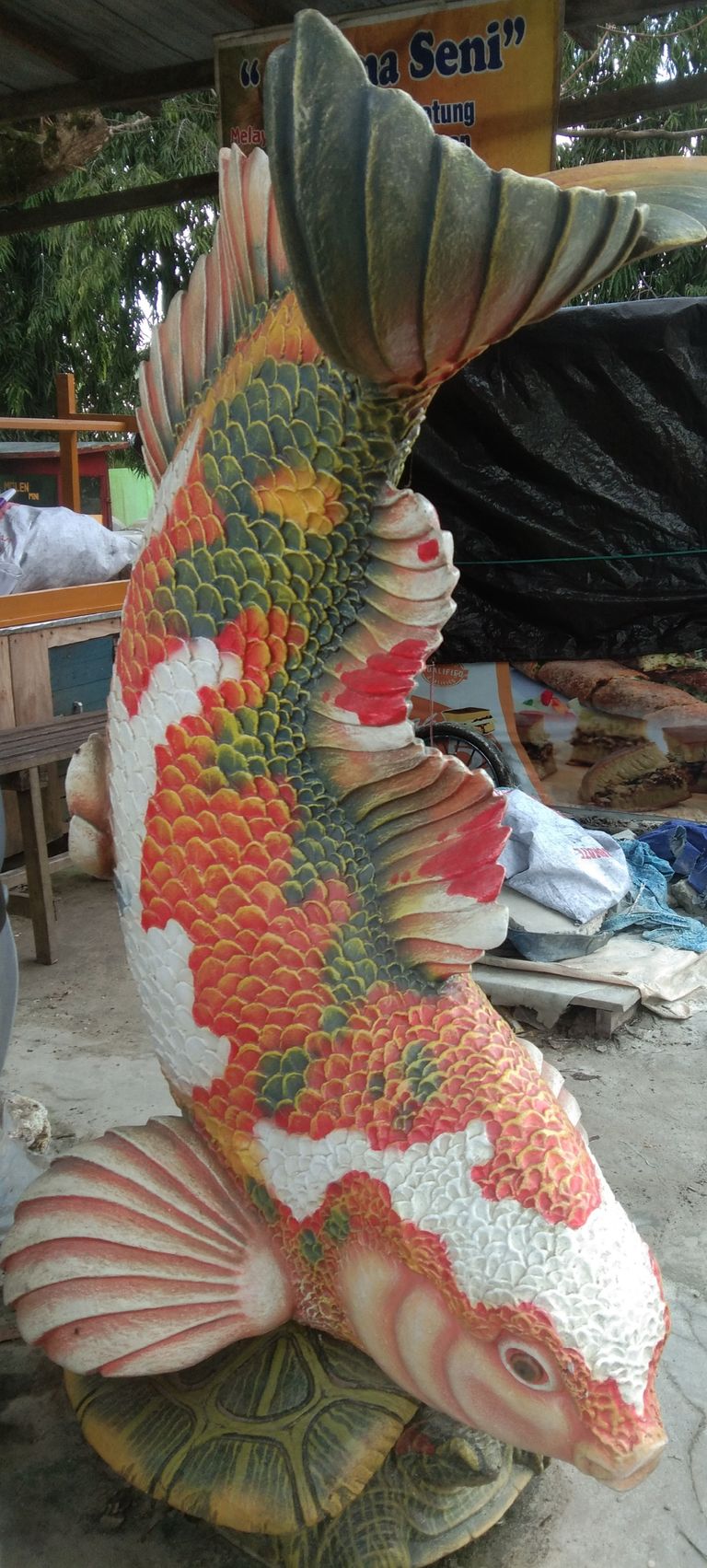 A fish statue that can decorate your home or other places. With this large shape, the price is definitely not cheap. Besides the fish statue there are also other statues there. It's just this fish statue that caught my attention. So that I can see when passing by the road where there is a big fish statue

---
Posted from https://blurtlatam.intinte.org