Good morning all you beautiful Blurtarians! 🤬
As you can see in the graph, the crypto market has reached the global capitalization of about January 2021!
Who is pulling all the money out of the market? Is everybody losing their nerves, dumping their cryptos before they fall even further?
Is this the beginning of a crash?
I guess no one can say... Has rock bottom been reached, or will the market continue to decline?
I would be interested in hearing your thoughts in the comments!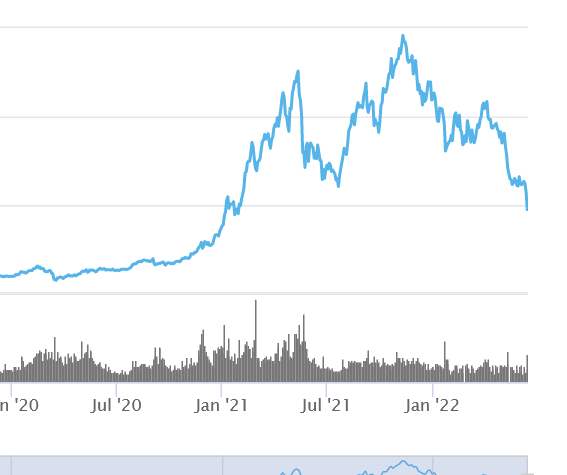 Guten Morgen all ihr fantastischen Blurtarianer! 🤬
Wie ihr in der Grafik sehen könnt, hat der Kryptomarkt die globale Kapitalisierung von etwa Januar 2021 erreicht!
Wer zieht das ganze Geld aus dem Markt? Verlieren alle die Nerven und schmeißen ihre Kryptos raus, bevor sie noch weiter fallen?
Ist das der Anfang eines Crashs?
Ich denke, niemand kann das sagen ... Ist der Tiefpunkt erreicht, oder wird der Markt weiter sinken?
Mich würde eure Meinung in den Kommentaren interessieren!
---