It should come as no surprise to those who follow me, but I wanted to make this official. This will be the last post I make at Blurt.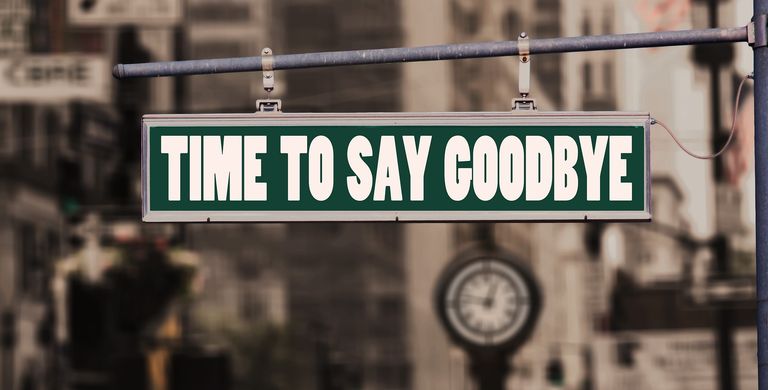 It's been an interesting ride since I started on Steem in early 2017. Meeting many fascinating people, some of whom dropped off during that time. Some without saying goodbye.
It showed a lot of promise, my initial buying in at a couple of dollars each.
But, the price kept plummeting, and then the fork to Hive. I made that jump willingly, never expecting it to be worth anything. To my surprise, they did just fine.
I poured a lot of my heart into those blogs. Reporting on the drug and human trafficking at the border. The corruption as those on the ground documenting were harassed by law enforcement and politicians and news media. I finally had to walk away from it as it became apparent nothing would change, the masses either didn't care or felt there was nothing one could do.Just one more straw on the back that leads to the angry dysfunction of the nation.
I was done with Hive when I heard of Blurt. Cashing out my Hive, the value of years worth of blogging amounting to a measly 500.00. Of which I invested most of that.
As I have been powering down here, after the total fees it looks like I will come close to 2k total in earnings for close to six years of this. Not really a path to financial security. However, I do find it worth noting that 75% of my net has come from my earnings at Blurt.
I met a lot of kind folks here at Blurt. There was a simpleness, an innocence here when I first came. One that has been destroyed by a coalition of some who wish control of the chain with someone who felt slighted and has gone scorched earth posting the same crap for months.
I have noticed however that despite the non stop press of attack by those who would take over, they have both continued to buy large amounts of Blurt as they continue to demonstrate they either have no idea how valuations are arrived at or they pretend not to in order to keep the FUD going. It isn't rocket science to know that if you buy from an exchange that isn't reported on sites like Coinmarketcap or Coingecko, of course it won't change the price or daily volume being reported.
I do believe that over the next year, maybe longer they will finally have a controlling stake in Blurt. I hope for those of you still here that they prove to be better custodians than they have to this point. I also hope that they are held by the community to the same rigid demands they have made. What's good for the goose...
I wish to thank the founders and their team for the experience I was welcomed here with. For a brief period of time, the camaraderie and innocence here was unlike anything i had experienced online.
I wish all of the team the best moving forward. I think many will understand if at such time those who have slandered take control you will finally pull up your roots and move on. Then the headache can become those of the perfectionists.
I will be voting myself down to zero after I post this. It appears this will send my account into having voted somewhere in the neighborhood of 18000 votes in my time here.
https://steem.uber.space/blurt/outgoing-votes/?Acc=practicalthought&Anzahl=20000
I apologize that I won't be returning to log in and vote and reply. I will for sure peak in to read the comments left. There are many of you here who have touched my heart, to many to list individually. The link above gives a great testament to those I appreciate, as have my words with you over the time we have shared here.
I was fortunate enough to get a delegation from Jacob some time back.
I asked him a week ago to take it back so that perhaps it can be put to better use than just sitting in my wallet without being used.
https://blurt.blog/blurt/@practicalthought/rmlo27
Best of luck to the many of you who I've grown to care about. I hope the new year brings you many gifts.
Goodbye.