In what is likely to be the last post I do for some time here, I wish to do a quick and final examination on the Karen Infestation that has continued spreading like cockroaches across the Blurt habitat.
They have been infiltrating some who have a strong semblance of intelligence, yet quickly fall under their spell as they too spread lies under the guise of common sense.
One moment you will at times have what appears a sane person capable of demonstrating critical thinking skills in front of you. Then once the creators and custodians of the Foundation become the topic they turn into this. Here is a photo of one of these lying parasites seen earlier today on Blurt.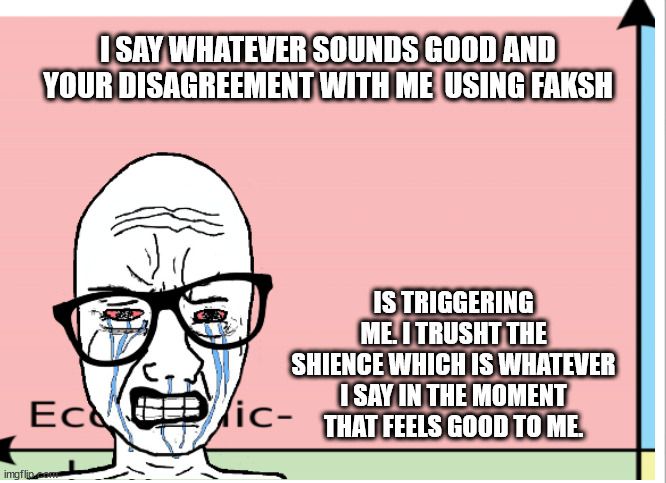 Here are a few quick examples of these vermin in action.
We see a lot from the Fud whales claiming that it was somehow hidden that the founders gave themselves a good chunk of so called fake stake at the fork from Steem, where they also dispersed lots of so called fake stake to all Steem accounts.
Obviously these large stakeholders just didn't perform due diligence before they threw tens of thousands of dollars into their investments. I spent about thirty minutes last night looking around at the beginning of the chain and whoa, look what I found with just a quick perusal.
https://gitlab.com/blurt/blurt/-/issues/25
It's a short read, quickly revealing the so called fake stake and the initblurt account. About as transparent as one can get for anyone who is capable of performing any level of due diligence without the help from mommy and daddy.
Perhaps one might not wish to be a large investor if they are incapable of reading some of the founding documents from the founders that lay things like this out clearly and as transparently as possible.
Of course, they could also have looked at the rich list to determine large Blurt holders and ask questions too.
https://ecosynthesizer.com/blurt/richlist
Like I said in Part One. Here's Your Sign.
This next segment deals with not one but Two encounters I've had in the last week. And my time here has been limited, although it really needs to be even more limited to simple curation.
In the first encounter, I had one trying to insinuate that a previous idea that was never implemented was due to the community push back during all that 7/7 FUD when these parasites were so numerous they weren't scattering when you turned the light on.
I quickly corrected her that it never reached a point of the community because nothing had been implemented 9it never got past the discussion phase), and her reply was
let's not lie.
I shit you not. Of course I called her out on her B.S. refusing to let her slander me in such a not so clever way, as my assertion was fact, hers was some made up fantasy land bullshit only true in her head. This then resulted in dozens and dozens of back and forths as she tried to minimize her actions.
Even today, many days later she still discusses it (in a light to favor herself of course) to others trying to apply a suave to that wound of being called out on the bullshit.
No half truths on this watch and no weak ass passive aggressive attempt to denigrate the truth by subtly implying one of us (myself) is lying. And no, just because you say in real life you giggle and it makes it all ok doesn't make it ok here. I'm not a simp, not going to be one for you.
This last case I present today is quite the shocker for me.
It involves someone who in other areas has taken it upon themselves to do actual research in the medical field so they can examine and argue so called facts from a position of strength.
She commented on my previous post, basically stating she found the FUD whales to be the good guys, and the Founders to be the bad guys. Actually saying this
So I ask myself why do non of the founders upvote my work? Am I one of these unwelcome content creators like Lucylin? Or is it just a 'by association' case?
I'm genuinely curious over this. If not for those 'greedy whales' I would have given up on this place for posting, and then maybe there's the rub.
I was astounded when after a quick check I found 4 votes from the Founders in the last week for her.
I responded with this.
but I do know that my posts always get upvoted by the people you are claiming to be destructive.

Doctors who push harmful pharmaceutical concoctions are also heavily rewarded. I'd think you would dismiss that as any form of barometer.
So I ask myself why do non of the founders upvote my work? Am I one of these unwelcome content creators like Lucylin? Or is it just a 'by association' case?

I expect better from you quite frankly. Just a quick perusal of your blog shows you have and do receive upvotes from the founders. This is the same spirit Lucy uses to claim he is being censored when his words are readable and highly rewarded.
In the last week I see the founders curation account has voted for you 4 times for a total of 439.424 Blurt.
Perhaps because it pales in value to the whales it seems like no vote from them, but it is votes from them to you and seems to be a sense of ingratitude or entitlement from you when you say they don't upvote your work because of some affiliation you have with Lucy.
I've seen so much of these false assertions from the so called brat pack and their associates the last several months it has become maddening.
FUD means spreading Fear Uncertainty and Doubt, the exact crap the so called beneficial whales who continue trying to erode confidence in the FOUNDERS are rewarding so heavily as they manipulate perception and value.
I respect your critical approach to the medical field, I would ask you to please use that same approach here.
I placed two links to posts I wrote here that perhaps will aid you in reassessing some of this stuff if you are of a mind to look.
Now I had thought that my respect for her showed through despite my chastising her because I felt her approach elsewhere demonstrated she was worthy of such.
Nope, she doubled down in her response to me, editing it earlier today to add she was disappointed in me, lmfao. You can't make this shit up. Here is the reply.
How am I supposed to know who owns a curation account? I don't know these things. I don't know how this whole thing works coz no-one explains it in a plain english format. If you're disappointed in me then that's on this place not being open and clear. I read both sides of the argument and I gave my personal perspective. Sorry my lack of knowledge on this front is not up to your standards.
You were one of the few people I also have respect for and enjoyed reading your posts but they've petered out now too. So what's the point in staying. Nothing much interests me here except for a few people who are also no longer posting.
So I'm ungrateful and entitled for not knowing that someone has upvoted me? No I'm ignorant of the facts to be more accurate. This is why I stay out of this stuff mostly unless it affects me personally or someone I like. Yes I do like Lucylin and that seems to be my crime in your eyes too from what you're saying.
I'm not giving my views on the politics of this as I clearly am totally out of my depth but I can give my personal thoughts and that is what they were. I do tend to defend underdogs, that's me, take it or leave it.
Even here you tell me the 'founders curation account' has upvoted me but you don't tell me which account that is. So many secrets. It's just weird.
I'm disappointed in you too for totally taking my words and making them into something else entirely.
Now to answer that on how one is to know who votes from a curation account, that she can't be expected to "know" these things because Blurt is this secret place that no one explains anything there are two thoughts of mine on this.
The first being that perhaps, just perhaps, if we don't know something we don't go shooting our mouths off with such certainty because it is adding to the FUD erroneously as so much of it has been. Slandering the Founders saying they aren't doing something with such sincerity when in fact they are doing what you say they aren't.
Second, don't be sorry your lack of knowledge isn't up to my standards, be sorry they aren't up to what should be YOUR STANDARDS. In the field of medicine you would crucify another for applying such sloppy assumptions to their assertions.
The comment then goes on to assert I said something about her and Lucy which I didn't and then something about her lying assertion somehow manifested here in some weird connection to defending underdogs that I'm unable to connect.
Then goes on to throw this back on me again because I didn't hold her hand and tell her which account that voted her 4 times for a total of 439.424 Blurt was, because the burden is still on my shoulders I guess to see which account voted 4 times that adds up to that amount.
Then something something secrets, and what a disappointment I am, lmfao.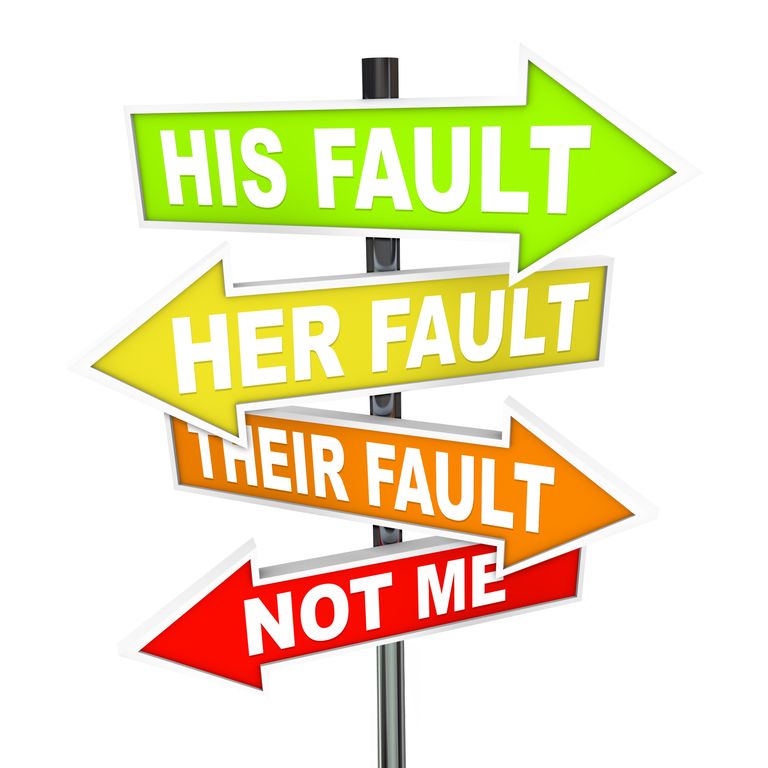 One characteristic that is most common with these infestations is when the sign above gets staked out into the dialogue between you and the other. Once you see them place this between you, the dialogue is over, there will be no reaching through their cult think.
I keep seeing it said by those who wish peace to keep trying to have a dialogue.
Sadly there comes a time when that moment has passed, and all one can do is point out the mental illness and lies as they manifest to shed light on the infestation and move forward.