I was somewhat taken aback last night when I peeked in on Blurt to see the escalation of hostilities from the whales and their Fud mob, this time involving once again witness and questionable programmer Fervi.
Evidently, he took to Hive to solicit both sympathy and more likely as a primary goal to create more of a wedge between the chains. I say likely as my understanding is he isn't the most popular one at Hive, given his stellar rating of 10 there.
I don't hold the rep level as a barometer of a persons worth over there as I've seen many accounts that were good folks decimated over there. Just pointing out that I doubt he felt he would elicit much sympathy and likely wanted to recruit for the FUD train him and his benefactors have been cultivating for some time now.
I find myself amazed week after week, month after month how this crew and their deep pocket funders continue to have so many in the community seek to turn a blind eye to their shenanigans. Week after week as they fund and seek to attack the Foundation, developers and witnesses and then cry woe is me whenever it finally elicits a response.
Watching what appears to be otherwise intelligent people gasping in outrage and fuming because there is finally a reaction to the assholes who keep attacking. But then, we keep seeing posts saying they are begin censored widely read and among the most heavily upvoted eliciting the outrage over this so called censorship.
Here's your sign moments for sure.
Many of you are probably aware by now there was almost an unanimous vote by the top witnesses to kick (again) Fervi from the private witness chat.
While I'm not certain of what could take place there that would be detrimental to the community, the fact it was nearly unanimous is enough to allow me to accept this.
Having said that, I do personally believe in the best interests of transparency and reputation it should be reconsidered. It seems off to me that a top witness (briefly number one which I'll return to momentarily) would be barred from that private chat unless there were things that are being discussed that is to be hidden from the community and it is feared he would again leak this information.
I'm not sure what proprietary discussions would take place there that could possibly be damaging to the chain if the community at large were to learn of it.
So if possible, I ask if there could be a reconsideration on his removal as it is a bad look in my opinion and gives substance to the common claim that there are schemes taking place as the FUD crew continue to shout to all that they can.
I liken it somewhat to Lucylin. I often think I would invite him to be the top of trending as the FUD whales votes continued to place him at.
He is the ultimate proof one can't be censored here if left to trend. As well as a good magnet for the idiots who wring their hands in despair over his top trending, highly paid censored posts, lol.
In martial arts, there are soft styles and hard styles. Hard style in this battle we've seen playing out has had many bad repercussions, as the damage and fallout is at times derived honestly by the counter measures that were either contemplated or actually taken.
I believe that a softer style would be much more effective here as it is in real life physical combat.
Use their energy against them. Give them the rope to be who they are, and then mock and laugh at them in the community as they are shown to be the parasitical assholes they are.
It will make it more obvious they are actually like this if you use a softer style.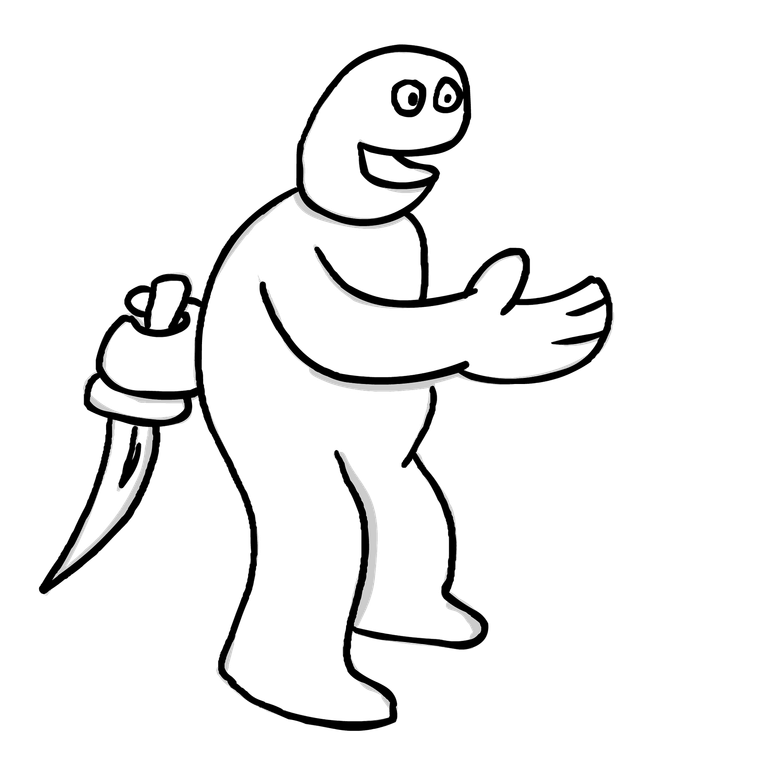 In closing this out, I was taken aback to see that Fervi had been propelled to the number one witness spot by the whales who continue probing for any weakness to take control of the chain.
According to this post by respected witness and developer Tekraze I was stunned to see this information.
Thanks for your trust. This is a temporary as fervi along with ctime, Marius is trying to control top witness. As the top witness also have recovery access, so I asked votes for saboin.
I am still running the node, though
In his bid to protect the chain and community, he unvoted his own witness and urged others to unvote as well and give those votes to Saboin so that top position wouldn't leave the community vulnerable.
I applaud his sacrifice, as well as all others who followed suit and were able to take away that crucial security spot of first witness and restore it to one I think it fair to say has held possibly the most respect here on the chain.
It is times like these where we see who is for the community, and who is more for themselves. Tests that show the mettle of those we are to trust.
I appreciate all of you who came together to stop this latest move by those who would destroy this chain if they can't have it.