Bunga yang kecil dan berwarna putih. Bunga kecil ini menandakan saat waktunya tanaman akan berbuah. Bunga kecil disesuaikan dengan tanamannya yang kecil.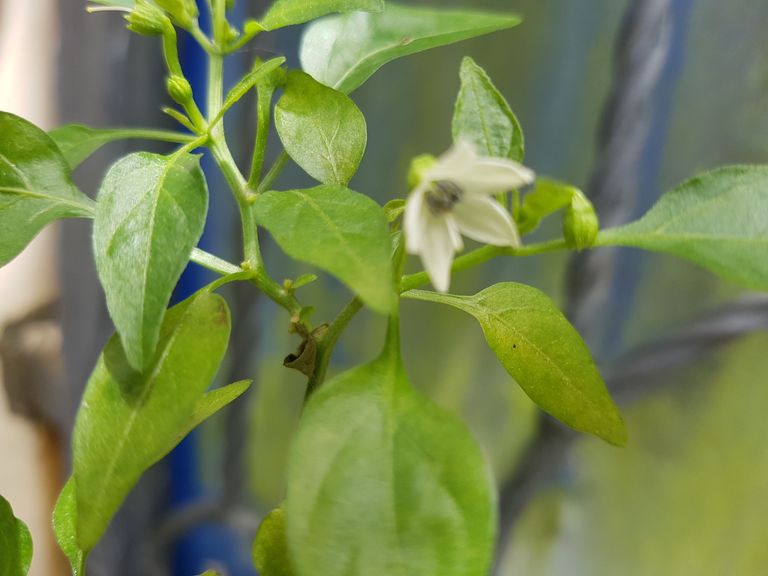 Tanaman dimana bunga ini mekar adalah tanaman lombok. Lombok yang ditanam sendiri dan di tanam di dalam pot . Ada beberapa tanaman lombok, tapi baru satu tanaman ini yang berbunga.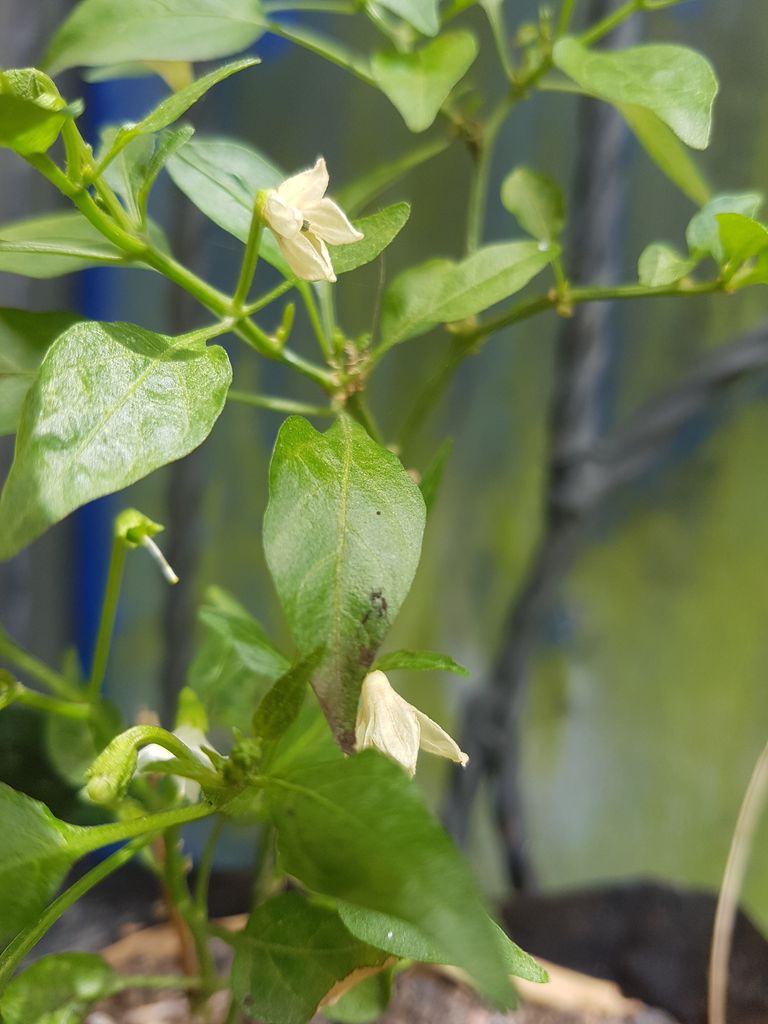 Jika bunga sudah mekar maka tidak lama lagi lombok akan muncul. Dan lombok bisa di petik saat masih hijau ataupun sudah merah. Semua sesuai keperluan dan keinginan yang memiliki tanaman tersebut. Bunga kecil ini sendiri ada beberapa yang mekar. Bunganya tetap bertahan walaupun semalam hujan turun dengan derasnya.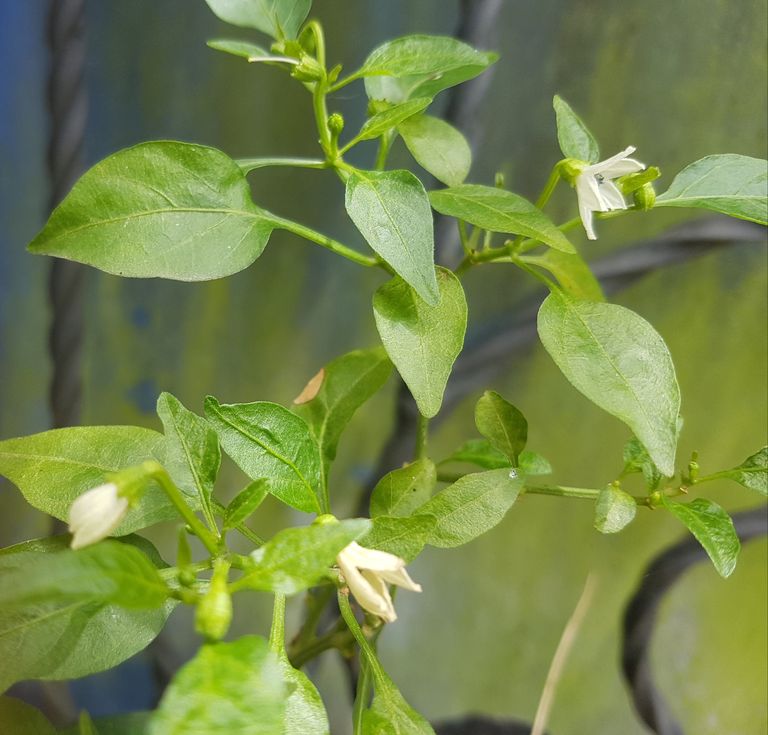 Flowers are small and white. This little flower indicates when it is time for the plant to bear fruit. Small flowers adapted to small plants.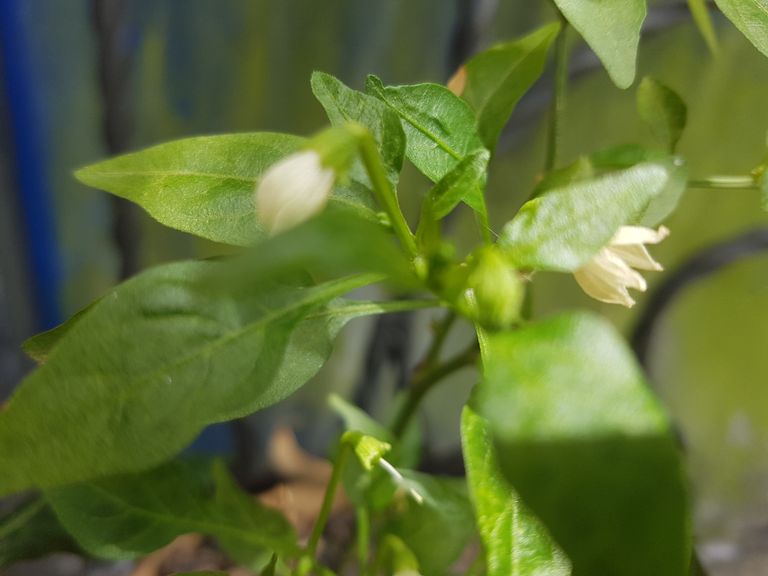 The plant where this flower blooms is the chili plant. Lombok self-planted and planted in pots. There are several chili plants, but only one plant is flowering.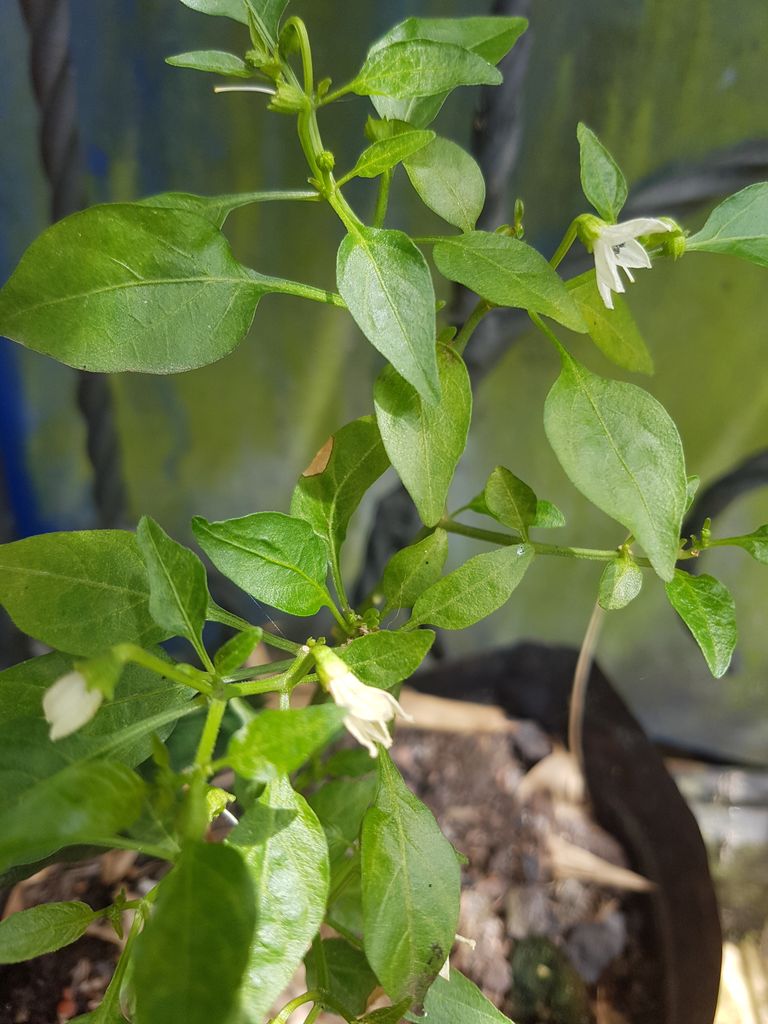 If the flower has bloomed, it won't be long before the chili will appear. And chilies can be picked when they are still green or red. All according to the needs and wishes of those who have these plants. This little flower itself has several blooms. The flowers persist even though last night it rained heavily.

---
Posted from https://blurtlatam.intinte.org