Bunga kecil yang ada di halaman rumah tetangga. Tetangga saya memiliki berbgai macam tanaman, tanaman daun maupun tamaman yang berbunga. Salah satunga adalah bunga ini.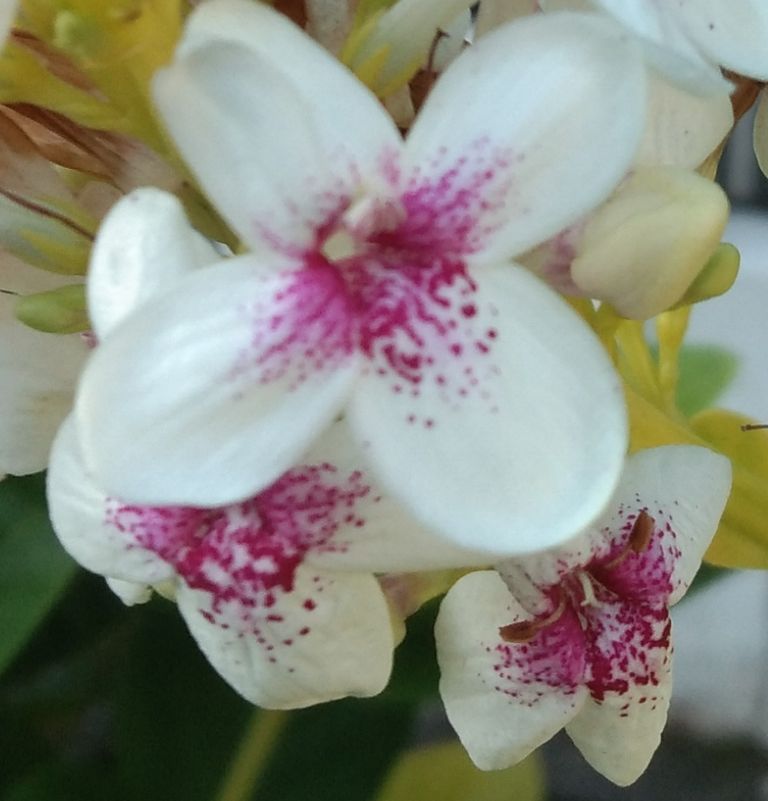 Bunga yang sering disebut juga dengan bunga melati jepang. Bunganya kecil , memiliki 4 kelopak dan berbunga secara bersamaan. Karena berbunganya bersamaan maka kita sering melihat bunga-bunga ini tumbuh berdekatan dan saling berkumpul dalam satu batang.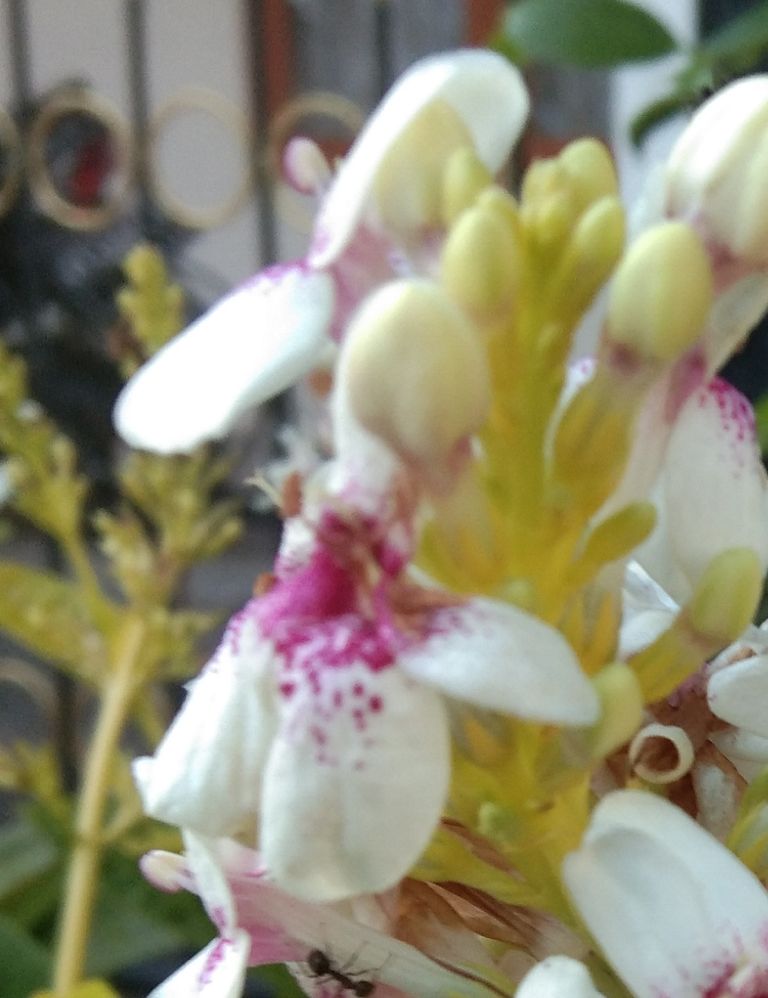 Bunga yang memiliki daun yang berwarna cerah. Sayangnya walaupun bunganya indah tetapi tidak tahan lama. Karena itu dapat kita lihat di anatara bunganya yang segarterdapat bunga yang sudah layu. Bunga kecil yang memiliki 2 warna yaitu putih dan ungu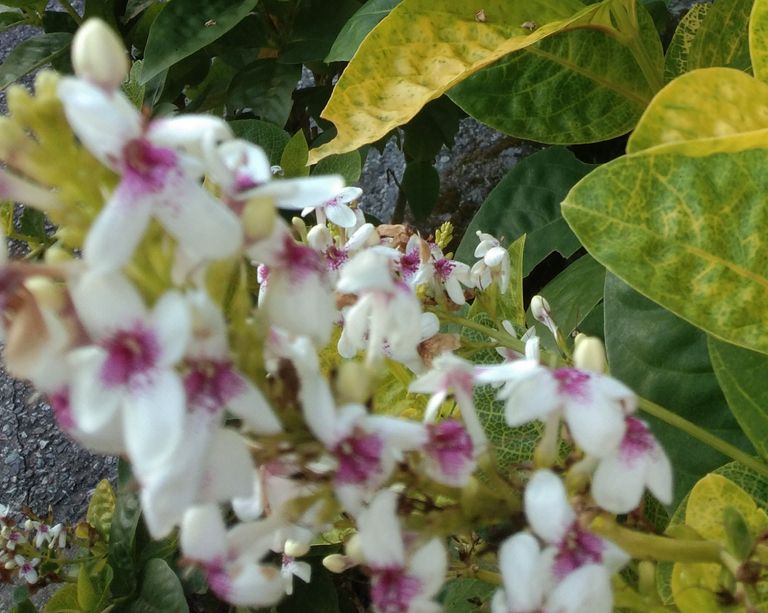 The little flower in the neighbor's yard. My neighbors have various kinds of plants, leaf plants and flowering gardens. One of them is this flower.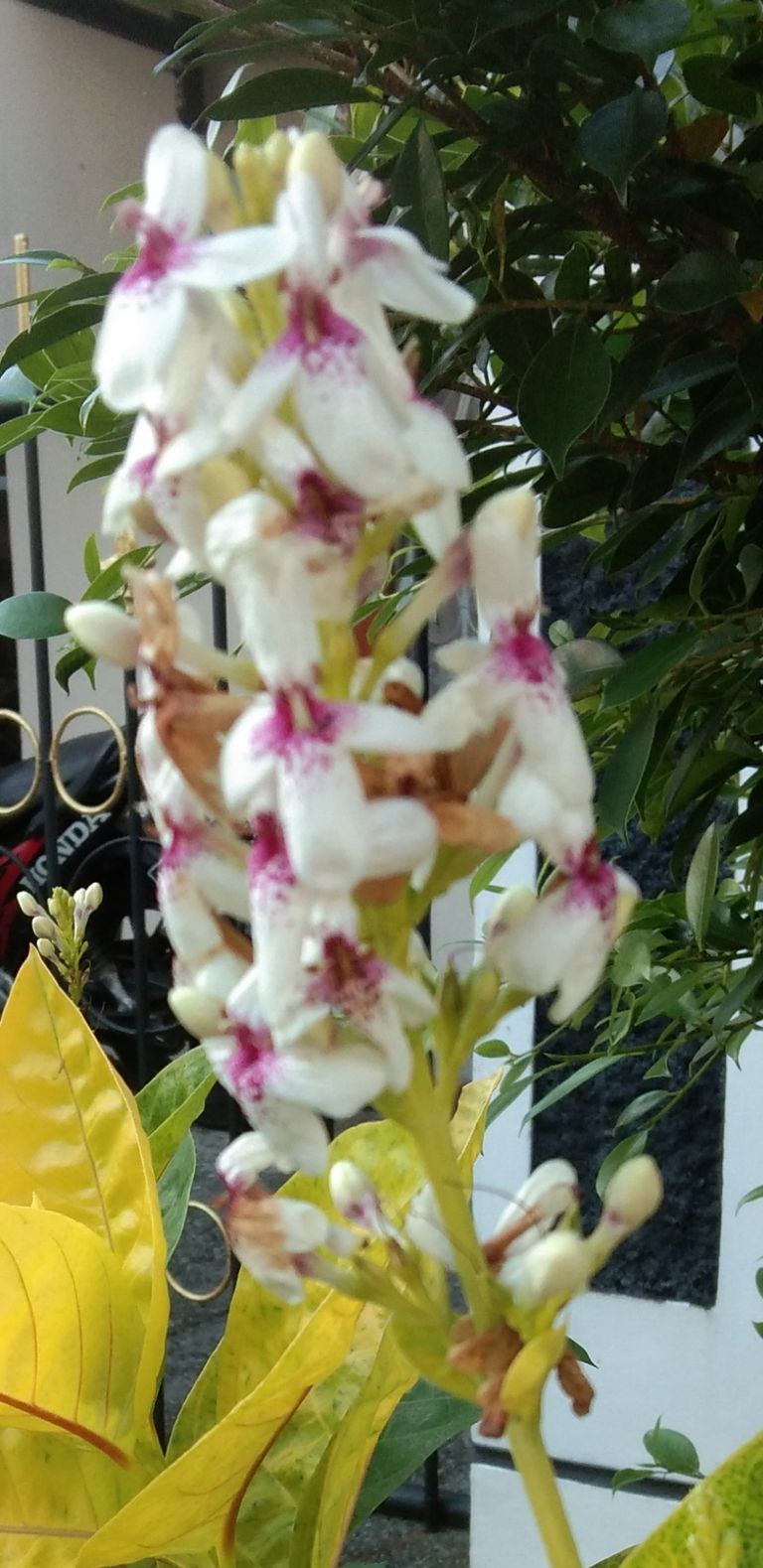 Flowers that are often called Japanese jasmine flowers. The flowers are small, have 4 petals and bloom simultaneously. Because they flower together, we often see these flowers grow close together and gather together in one stem.
Flowers that have brightly colored leaves.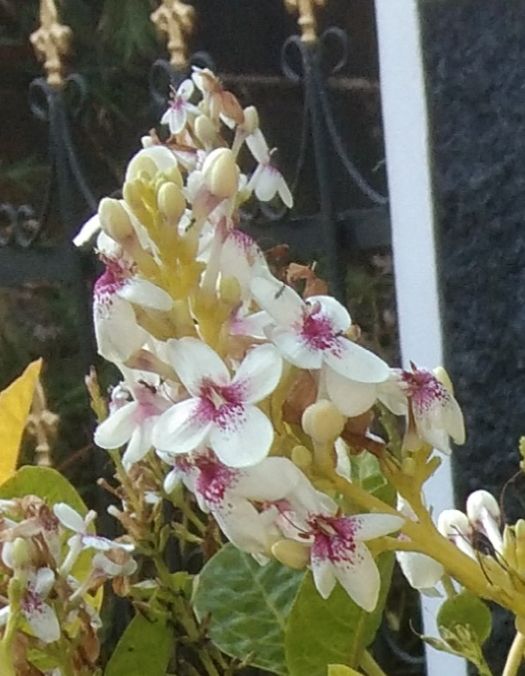 Unfortunately, even though the flowers are beautiful, they don't last long. Because of that we can see that among the fresh flowers there are flowers that have withered. Small flowers that have 2 colors namely white and purple