Hello everyone,
I hope everyone is well and healthy. Today I will show you how to deposit from #Blurt Token Exchange. And giving step by step guidelines
Step-1:
#Probit Global You must have an account. If you do not have an account, you can open an account by clicking the link below.
Link:  Click Here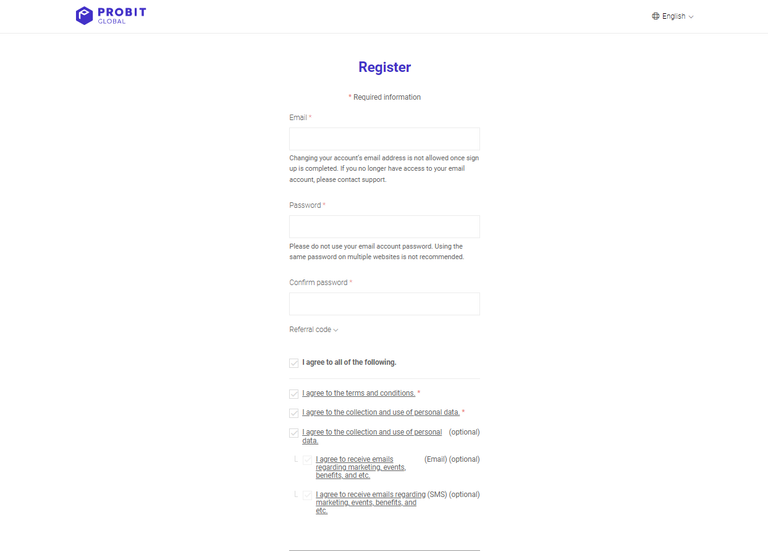 Step-2:
Transfer TRX from any exchange to Probit account. TRX Transfer Fee 1 TRX = 0.06 USDT.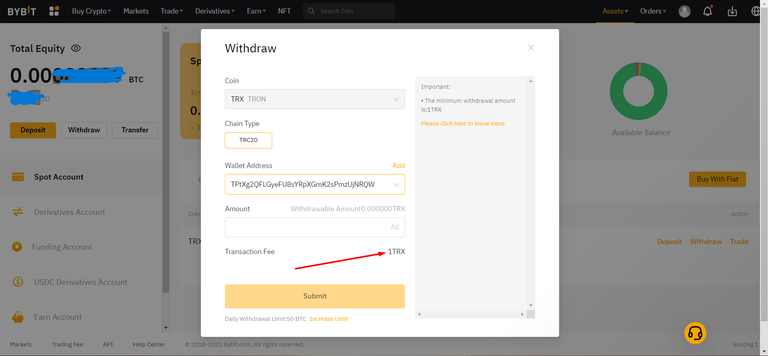 Then convert #TRX to #BTC. Then go to Blurt / BTC and buy Blurt token.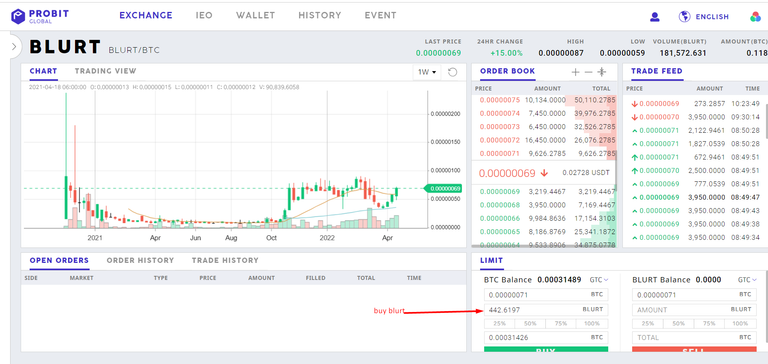 Step-3:
Then you go to the wallet. Click on the withdrawal button to token #blurt.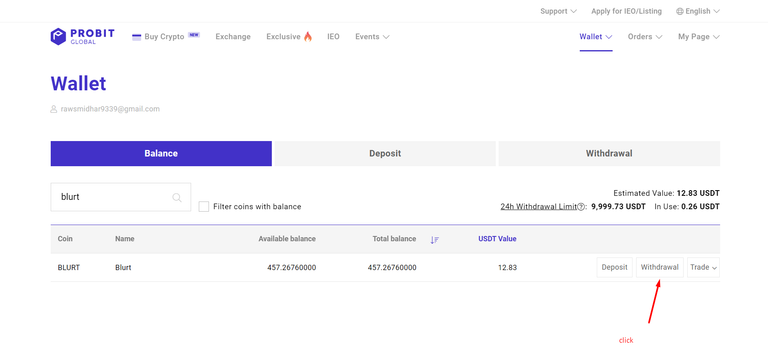 Step-4:
Give you're   #blurt blog username in place of withdrawal dress. A memo key is not required.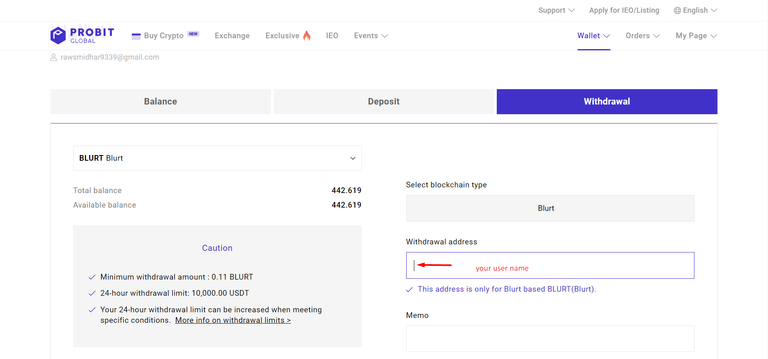 Then by clicking on the withdrawal amount, your amount will be selected. Click the withdraw button below.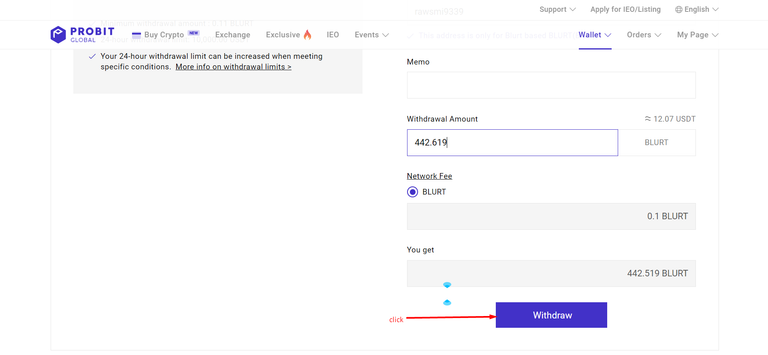 Step-4:
This time, if you verify your mail and verify Google authentication, your blurt tokens will be deposited in the blurt blog.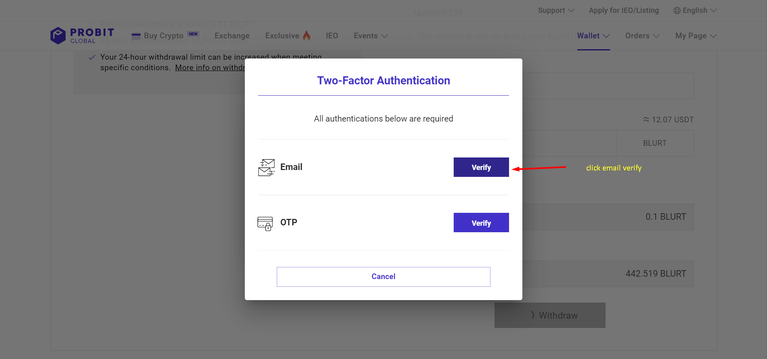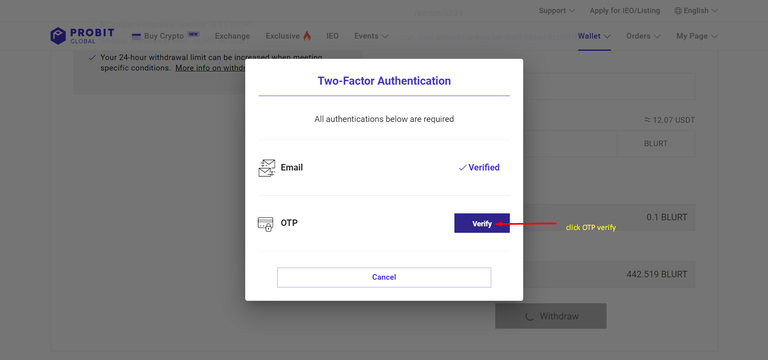 In that case, the transaction fee will be 0.1 blurt.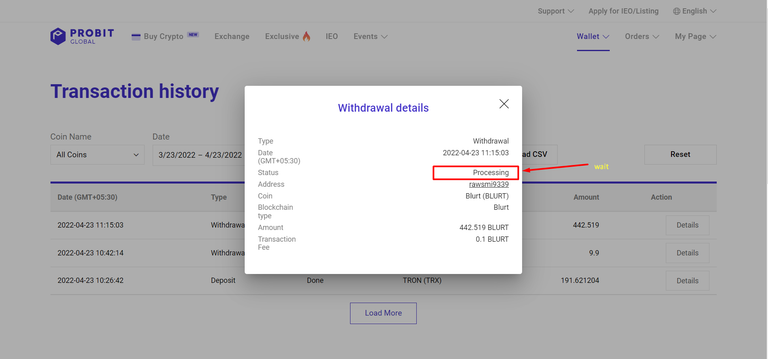 If you wait for a little, you will see that the #blurt token will be successfully deposited.

If you like my post then you must follow - @rawsmi9339
Thanks for visiting my post