I know I have not been posting any posts lately because I was with dev stuff and working behind the scenes
Emoji Support on Blurt.Blog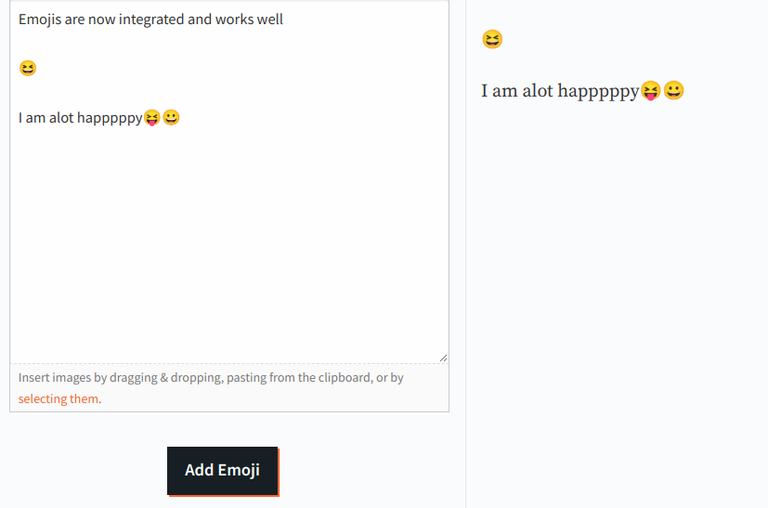 😀Emojis 😃 are what help a person to express themselves on the digital platform. Emojis show what a person is feeling without the person being present there.
Emojis in short are the emotions printed on Digital media.
So, here is my gift to you all, the emojis. 🤪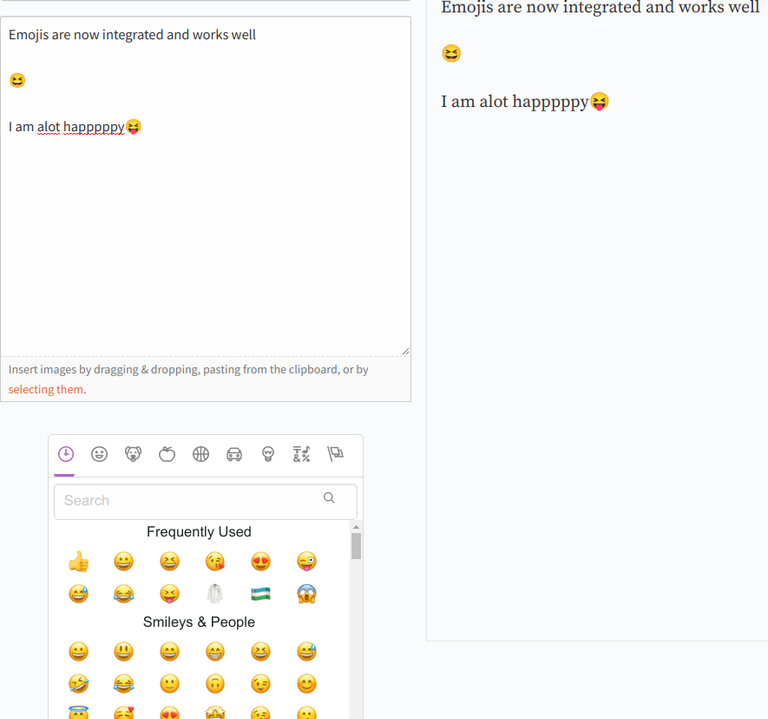 Show up yourself.
Commits can be found in the merge request for the same
Also, this is just a kind of beta, I will improve this button design to a cool one.
Usage
Click on add emoji and then click on emoji. It's just that simple.
Update to Emoji (Feb 3, 2022)
The button was the initial idea just to enable emoji picker but users did not want to wait and started complaining, so here is the quick fix for that.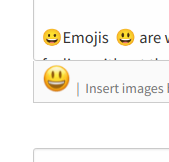 Click on this emoji to toggle emoji selector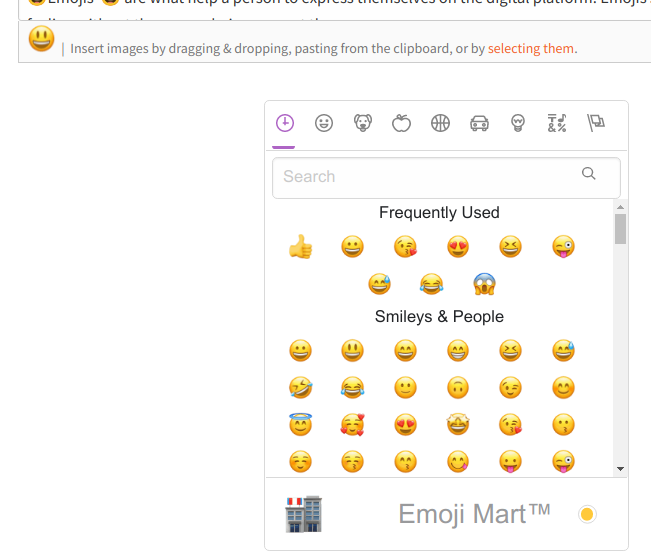 Here is the updated emoji picker without the button
@offgridlife @opidia I hope you both will be happy now
Note: Do clear cache if any UI issue or ctrl + shift + r to reload without cache
@megadrives asked this. So, to insert blurt emoji, do search face_with_symbols_covering_mouth
Alternative Frontends
As we all know, we initially had only one frontend https://blurt.blog where people can access the blurt blockchain. And in case of failure, there was no way to access that.
So, I and @freakeao started backup servers in case. That started just as an alternative, but later more things happened and we discussed making it more than just an alternative.
Also, I talked with other teammates @zahidsun and @imransoudagar as they also wanted to run the frontend from their domain.
So, there are now a total of 3 alternative frontends for all to access.
Blurtlatam frontend
Managed by
@blurtlatam (Founder and Curator @Vickyguevara)
@blurthispano (Founder & Curator @Geeklania)
@freakeao (Founder, Curator and Front End Support)
Access at https://blurtlatam.com
Check the announcement here https://blurt.blog/blurt/@blurtlatam/front-end-updates-or-actualizaciones-del-front-end
Blurtlive frontend
Managed by @powerclub team
Tekraze frontend
Managed by me as @tekraze
And, of course, helping all frontends with dev and deployment support
This is why I was away and not on blurt.blog
@opidia now you may know, why I don't visit profiles. Also, inviting you to design images for the home page for alternative frontend as the existing one is given by you, but can be better with a new approach for the new frontend.
Other Upgrades
There may be more updates coming, as I am fully working on upgrading the old code. In the current status, there are a lot of changes, in the new frontends way ahead of the official front, but I will try to keep them in Sync.
There may be new updates on the alternative frontends that may or may not be on the official frontend because of code issues and versioning.
Now the frontends will move ahead in terms of design as per the community likings and demands.
But at the core of all, I will be supporting these cool projects, and I hope maybe more DApps (that I have planned, but no time yet to do)
---
😎Thanks all, for now, see you soon🤬
---
Services I have worked on or providing
Blurt Alternative Frontend - https://blurtblog.tekraze.com
Blurt Wallet Alternative Frontend - https://blurtwallet.tekraze.com
Blurt RPC - https://rpc.tekraze.com
Blurt witness Node - @tekraze
Blurt Recovery tool - https://recovery.blurtwallet.com
---

​You can support me by giving a vote to my Blurt Witness as I am doing dev work, Hosting an RPC, and now frontend.
If you really want me to be here on this platform, only your witness vote can help me, so feel free to do this by clicking on the below link
https://blurtwallet.com/~witnesses?highlight=tekraze

---
Follow me on my social networks
---
Tekraze Blog
Instagram Personal
Instagram Blog account
Instagram Gaming Account
Youtube Gaming
DTube
Tekraze on Medium
Dehazelabs on Medium
Dev.to
Hashnode
Noise
Hive
Steemit
Serey


---
Posted from https://blurtblog.tekraze.com