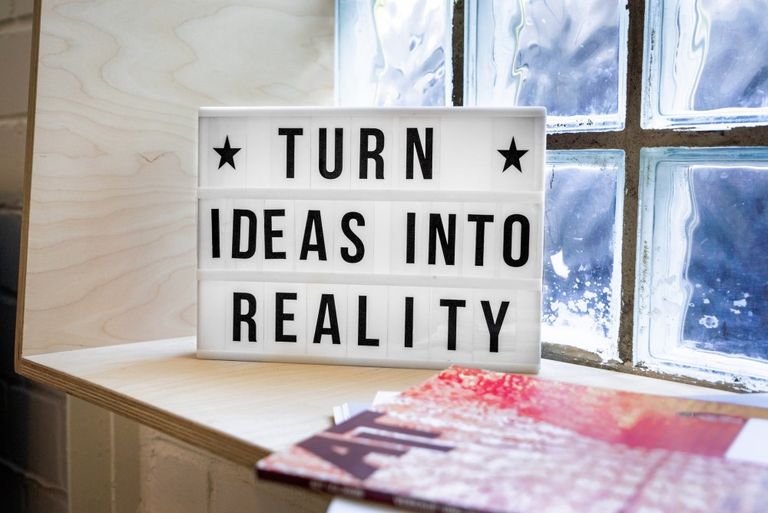 I'm a big fan of @practicalthought who can be found only here on Blurt! His name could not not be more appropriate. He writes from an incredibly well thought out mindset combined with a steady and balanced approach; accompanied by a moral compass second to none.
He is a master communicator, and can you believe it; Hive could have kept this gem of a content creator for themselves! But doing what they do best they drive their smartest and most talented off their platform while Blurt welcomes them with open arms.
@practicalthought recently took the time to leave us a comment in my recent post about me being the most down-voted person currently on Hive, you can see the post here. But this is no ordinary comment it is a serious Practical Thought! And below is my reply.
Out of respect this is not being cross posted onto Hive and Steemit without his permission. However I would love to. Furthermore, everyone make sure to follow and support this gem of a mind we are fortunate enough to have here on Blurt. Also I just set @practicalthought to be 50% beneficiary of this post.
I find it interesting at times I was mostly left along, other than some times Bernie wanted to nullify one of his targets (usually FTG) votes on my posts. I was more affected by him nullifying my stake claim votes on my circles posts. He also left so many nasty comments on my posts replying to those who commented at times.
I watched so many (squirrelbait was one of them) in my circles get so enraged at the nasty abuse they would have often have weeks or longer rage meltdowns. Those like him who do this don't understand (or care) that those they target often have circles including folks like myself who witness these actions and after a point just quietly power down and leave. So it doesn't just affect the accounts they are targeting. I'm proof of that.
I regret the abuse that the system there allows that has made so many such as yourself the recipient of abuse. The mathematics of this system are ingenious, and to have allowed such a mechanism as the reward theft down votes so the initial miners could retain permanent control of their personal crypto faucet was a flaw that overshadowed the entire math.
I'm glad that you found your way to Blurt. While there is a lot of truth in the insults Markymark has as far as the low volume on exchanges making any realistic cashing out pale greatly when compared to the Hive coin, sometimes there are other mitigating values that are as much or more important.
The respect of ones stake (property rights)
The respect (even in disagreement) afforded speech.
The upside potential and if doing a comparison with say Hive the downside potential.
Under that last point, there is so much upside potential to Blurt. We now live in a world where the oppressive controllers wish to dictate all speech. Especially online. As more find out one can say whatever here it should serve as a draw for the many who don't even give a shit about crypto but are desperate not to be shut up.
Because of the low valuation, the potential for a super high valuation from current prices is greater than say Hive. It's much easier to see Blurt going from say .025 to a value of say .25 than it is to see Hive going from a value of .53 to 5.30.
On that last note, part of Blurts issues is the lack of exchanges we are on. I personally felt it was a mistake for the Foundation (before my time here) not pressing BZ at Binance about honoring his pledge to list forks from Steem when he was embarassed by his exchange helping themselves to customers property in the hostile Justin Sun takeover.
https://www.binance.com/en/blog/all/czs-statement-on-the-recent-steem-hard-fork-421499824684900605
When other forks become available, we would support the other forks too (assuming they have a decent number of users following it). In this case, I would almost encourage the community to create a new fork, especially given that the few victims involved seem to have the capability to create forks. They forked out HIVE from STEEM not long ago. It's not a pleasant situation for them; it's a lot of extra work. It's also definitely not a pleasant situation for us either; it's a lot of extra work for us too, without much return. But a fork is the standard method to deal with this type of issue in a decentralized world.
A wise saying that displays much truth is
A house divided will fall
And the Hive house by its own rules is divided, with those in control with their flag control denigrating personal property claims is designed to divide.
I understand just how traumatic these things can be, despite the public face of laughing it off. I watched to many get chased off, so often accompanied by the most hurtful gaslighting language one could wield to add salt to the wounds being inflicted. Enough that as I said, I felt wounds were being placed on my own soul as I watched so many I grew to care about being toyed with in such ways.
Blurt is about harmony, from the top down. I came here after investigating Jacob and understanding the energy of his intent and heart are exactly what one would desire in ones neighbor. During my time here I've slowly grown to know more about Ricardo (megadrive) and while I think there are vast differences at times in our views of the world, I find it refreshing that he values respect and speech and property rights. I understand how he and Jacob were drawn to one another, and despite Jacob being somewhat absent as he works on other projects (he is still a part of Blurt however) I feel safe knowing that Ricardo is here overseeing the foundation. His vision of integrity are just as much a part of what makes Blurt what it is as Jacobs was/is.
Well, if that is not a serious Practical Thought, than I don't know what is. For starters, absolutely 25 cent Blurt is far more likely than 5 dollar Hive in any relative time frame. Yes, Blurt is about harmony and I respect and agree with your comments regarding the founders. They are good trustworthy people, like the kind of neighbor you would want. Also the volume is picking up and I think it will become less of an issue as Blurt grows.
Now I'll share a bit about my story of being down-voted and why I chose to deal with it the way I have. Something I have not spoken about much at all. As you say, you witnessed others being bullied and harassed and it making them enraged for weeks even longer. Really detrimental to ones mental health and happiness as you site @squirellbait.
It was no different for me. My life was as close to perfect as I could have it, then one day out of nowhere I opened up my computer to see my blog that I worked 5 years to build up, zeroed out. No questions asked, total shocker! I sat there with my head in my hands and almost cried, jaw dropped, totally stunned. I sat there for the better part of twenty minutes completely in shock.
That was the first day of the following weeks of depression and jumping through hoops doing everything I could to satisfy the down-voters with no avail other than to allow them to add insult to injury.
After taking a step back and understanding what I was dealing with. I had but only one choice to turn my victim induced depression into a feeling of success, confidence, and celebration. The alternative could have been Prozac a therapist and a sad story of what "they" did to me.
I turned that sad, angry, victim, depression into some serious competitive energy that I could use to turn the tables on them. The first thing I did was forget about getting them to leave me alone....I soon embraced their down-votes as I could see others that followed my blog where getting highly disturbed and sympathetic as they watched them down-vote my excellent travel posts for the next two months.
Once I had all the down-voters singled out and lots of sympathetic attention on me. I then was able to level the playing field and go up against them in the arena of business and public opinion. Meanwhile I chose Blurt as my off ramp and bought half a million as the anti-Hive/pro Blurt PR campaign began.
Competing with them not in the business of down-votes, but in the business of actual business and marketing is where I knew I could win or at least have a serious effect. I knew this is the last thing they or anyone would expect. A marketing campaign straight from the hell they created.
So far my marketing campaign against them, steeped in truth from the information I've gathered....has worked far better than I and those who've helped me put it together could have ever imagined. I was the writer, but information was being fed to me from about four or five different sources.
Flipping the tables on them in this way has erased all feelings of depression and victimism they unleashed on me. I now have zero feelings of "Depressed, Do-nothing Loser" and 100% percent feelings of "Kick Ass, Confident, Winner". I'm really feeling good about everything.
Once you factor in having met amazing people like yourself and seeing my exit price of Hive about four and half times higher than it's current price. It's hard not to feel good. Then seeing my Blurt investment higher than my initial purchase valued in bitcoin...I'm really feeling like a million bucks these days, even better than before they began their attack on me.
It's true when I say I have never been so mistreated in my entire life. Literally being on the receiving end of a down-vote and PR campaign to destroy five years of work, effort, and reputation is devastating emotionally. For some people like myself the best way to deal with being made to feel like a victim loser is to fight back, and the only way is to compete in an arena you actually can win in, and be a winner once again.
Everyone on Blurt should be very proud that they are here. This is the place to be, regardless of the how you ended up here. The future of Blurt looks incredibly bright and we need to all be grateful to be here under five cents. Now I'll leave you all with a quote from one my favorites.
George Washington- "It is better to be alone than in bad company."
Photo Credit: unsplashed.com
Special Thanks to @practicalthought

Click here to join!
Click here to learn more!
Learn how Hive is a totally centralized platform here
Learn how Hive is destroying itself and driving investment towards Blurt here