Source Redbubble
Sunday mornings in Cape Town are renowned for walking, hiking and cycling by locals and visitors alike. Car parks fill up early and fast leaving little to no room as the surrounding streets become snaked with cars parked bumper to bumper.
Luckily we live in a village where all the best spots are walking distance from our front door. The beach is just 600 meters down the reeded river, the wetland common is less 1km and the gorgeous lighthouse just 3kms from door to door.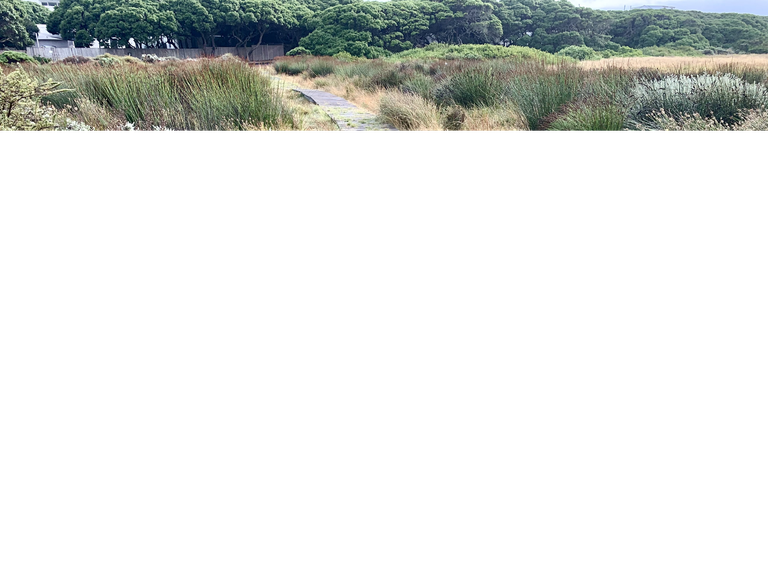 We get to see many things on our walks as you will see from this mornings walk in the summer mist and drizzle, but none as spectacularly visible as the lighthouse.

(Photo from another day)
Slangkoppunt Lighthouse (meaning snake head point) is South Africa's oldest cast iron lighthouse and was first commissioned by Sir Francis Hely-Hutchinson who was governor of the Cape at the time in 1914.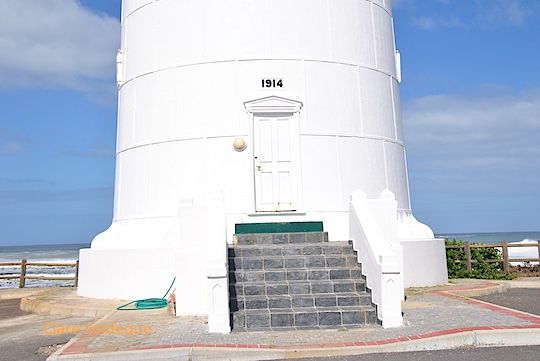 Source learntodivetoday.co.za
Standing 33 meters tall, it became fully automated in 1979 and has been shining brightly ever since. Its light shines 33 nautical miles out to sea and helps prevent ships running aground on the dangerous rocky shores or the Cape of Storms.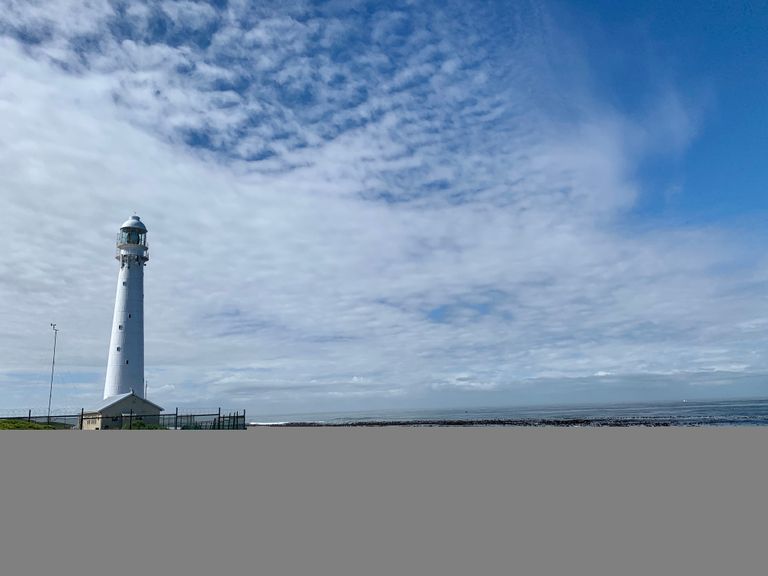 Outside of lockdown the lighthouse is open to visit for a small fee and you can trudge up the spiral staircase, enjoy the views and little bit of the history surrounding the lighthouse.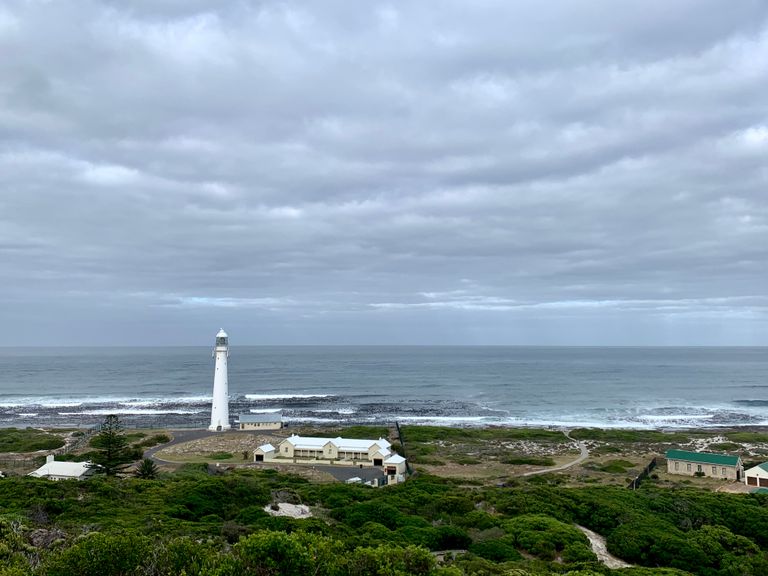 This morning we walked a big circle from our door in the area of Riverside of Kommetjie through the wetland park and saw the most beautiful dew covered plants and spiderwebs along the way.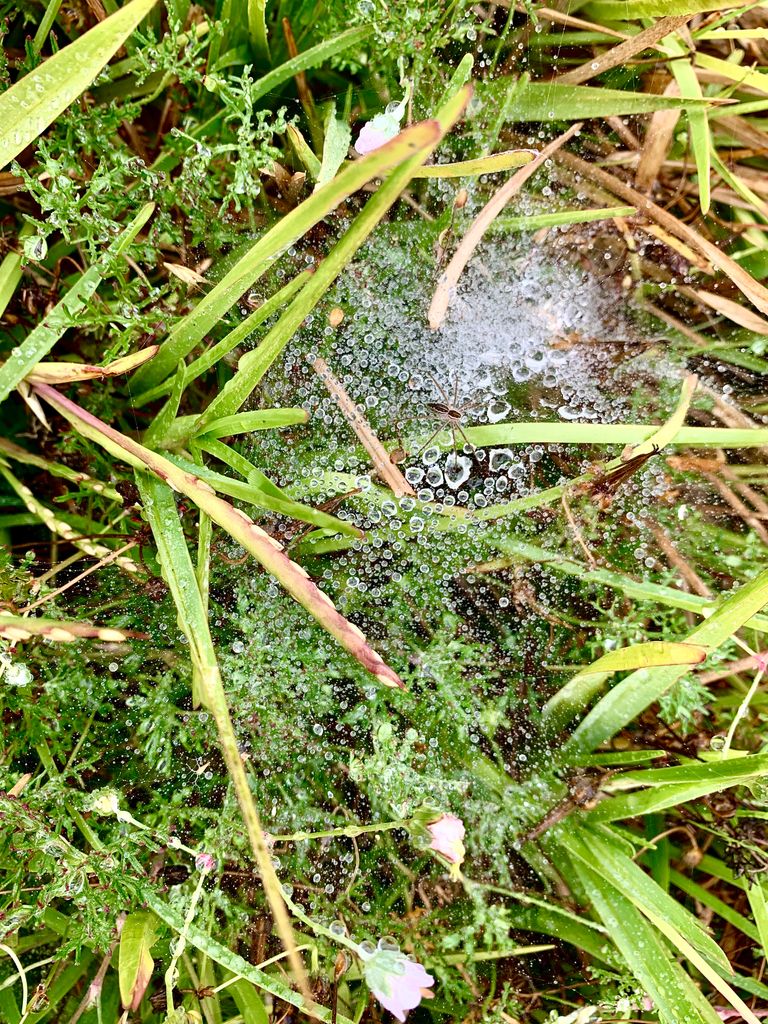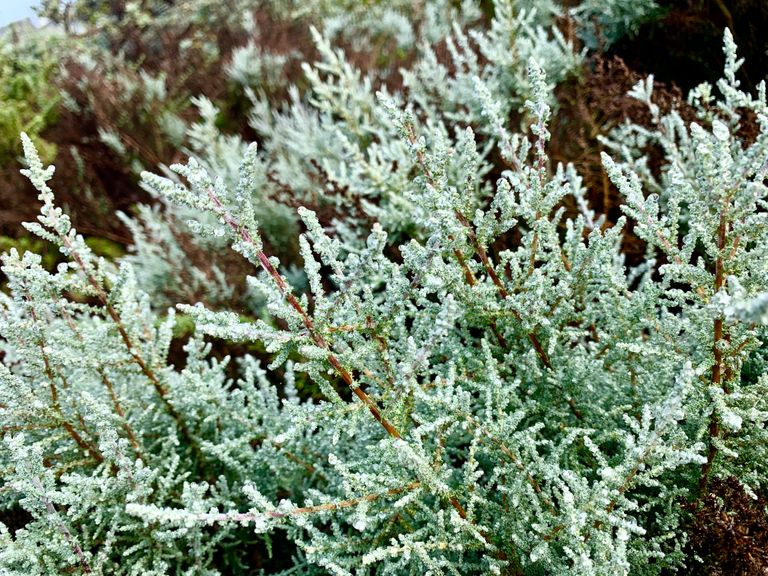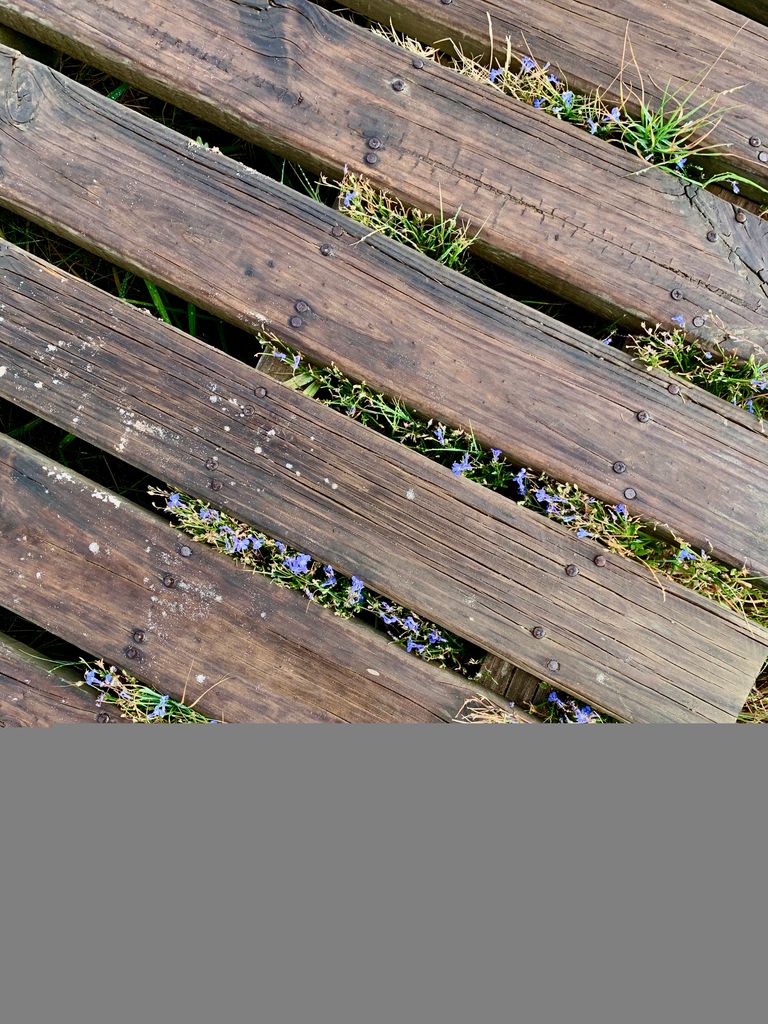 Lucky for us the local surf shop opens for coffee at 7am so after the drizzly walk it was a treat to get warm for a few minutes before walking home via the beach boardwalk. The high tide was higher than usual as you can see the sand and seaweed that washed up onto the boardwalk overnight. (4m higher than the sand below!)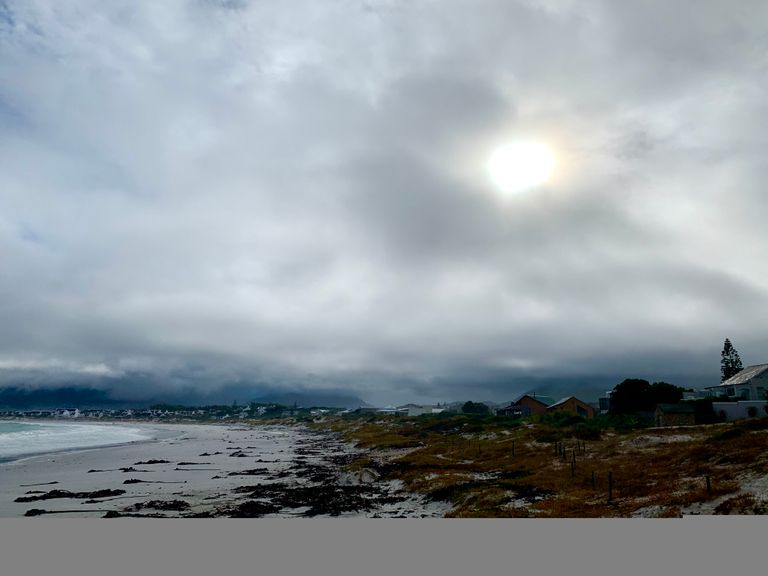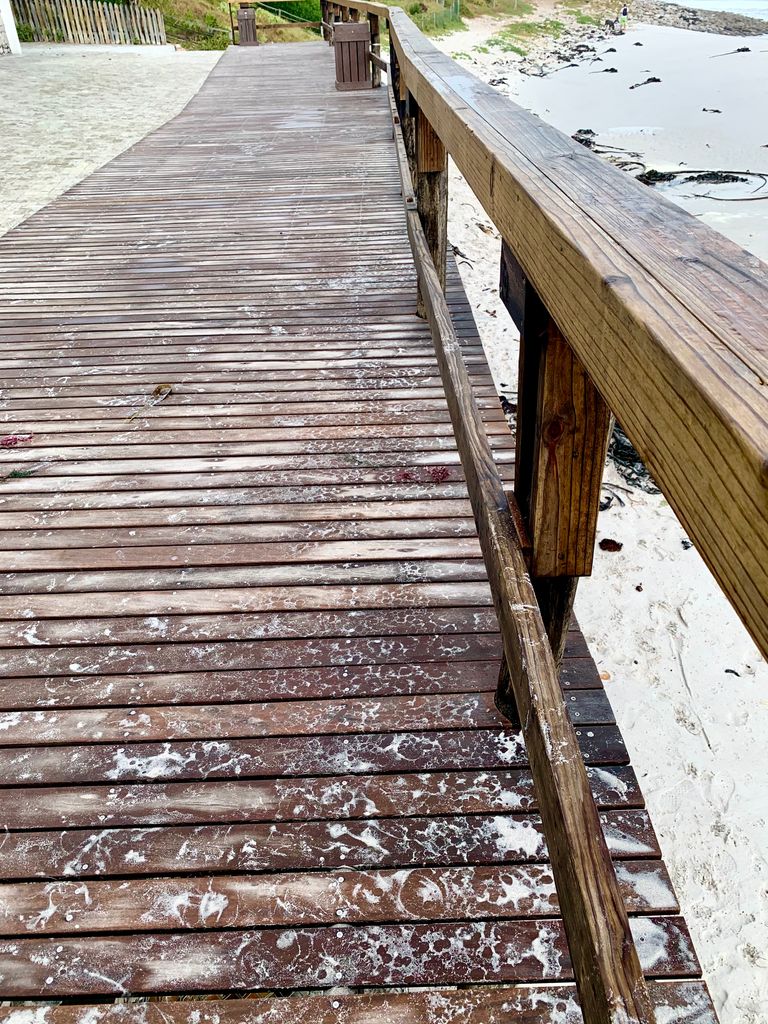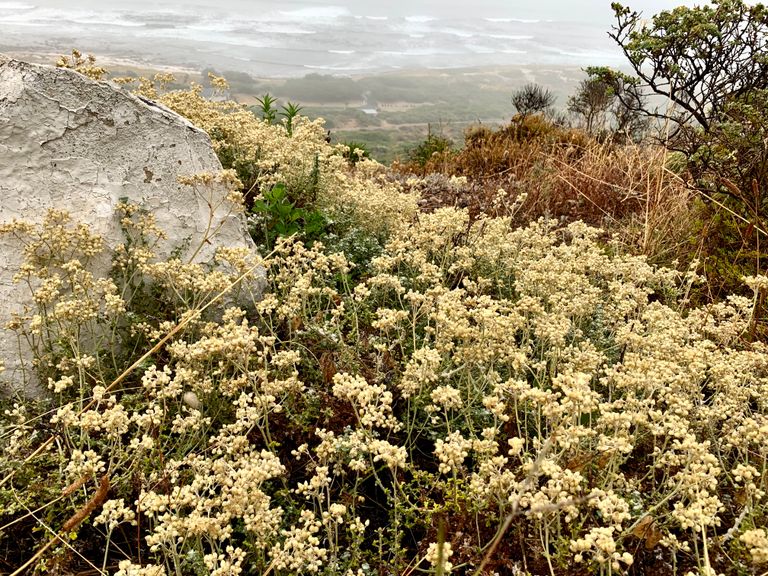 The sleepy village is a must see for walkers, hikers, birdwatchers and watermen alike. Look us up if you're ever in the area.
All photos my own unless sourced.