Last week I did a post on Ankasa Reserve in the far Western Region on Ghana. This place is very far off the beaten path and when I visited in 2011 there was limited options on where to stay especially if you are not carrying your own food. In a community a little outside the gate there is a homestay guest house called Frenchman's farm that we stayed in since we arrived at the park in the afternoon and the best time to explore would be after an early fresh start the next day.
The Ankasa post:
https://blurt.blog/blurtafrica/@leifasaur/ankasa-rain-forest-reserve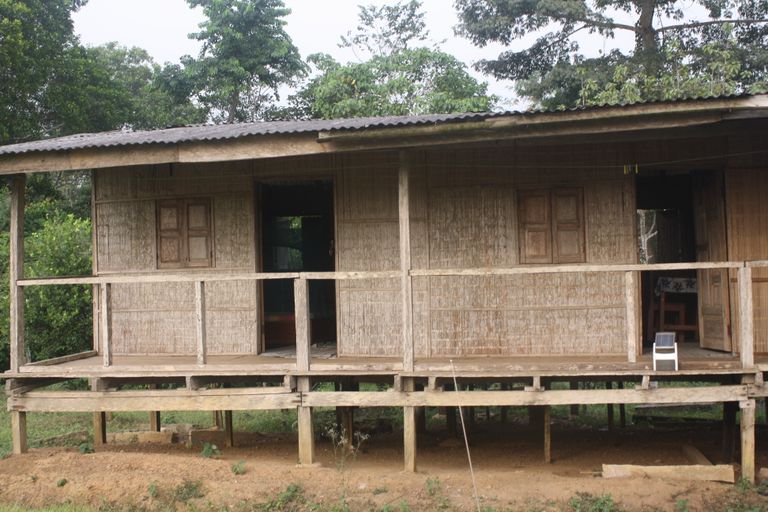 Little did I know a short ways up a really bumpy road I would end up staying in the home of one of Africa's legends in photography and film.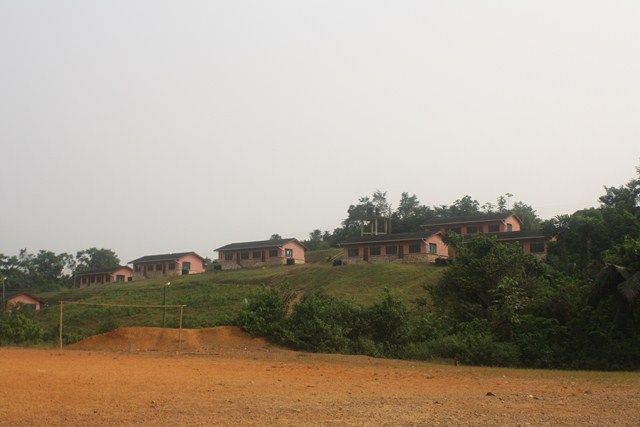 After leaving the park just after some sort of government encampment on the hill we took a steep rutted side road up a hill. Frenchmen's Farm was on the edge of a very small community of just a few houses with their back to the heavily forested boundary to the park.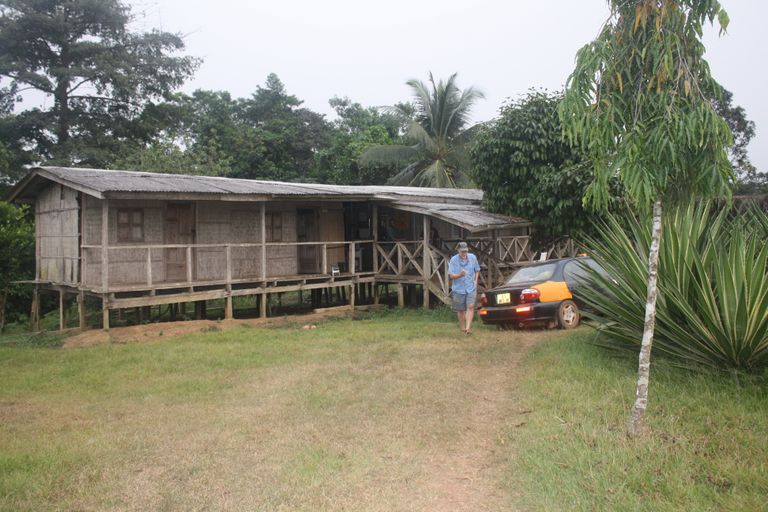 The house was a small stilted wood structure with bamboo walls and a couple of rooms two of them for guests. We were warmly greeted by an older man and some kids in the area.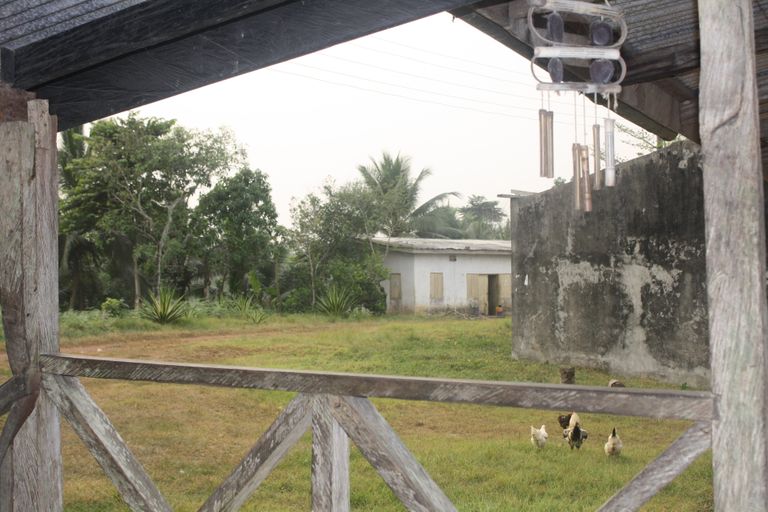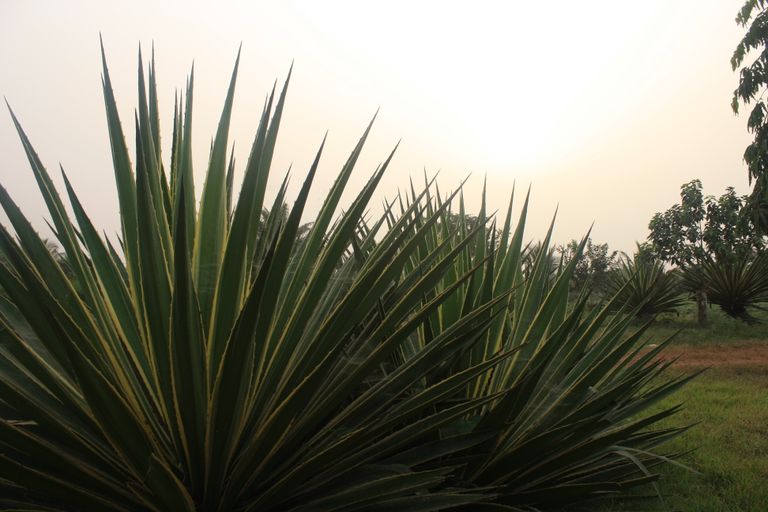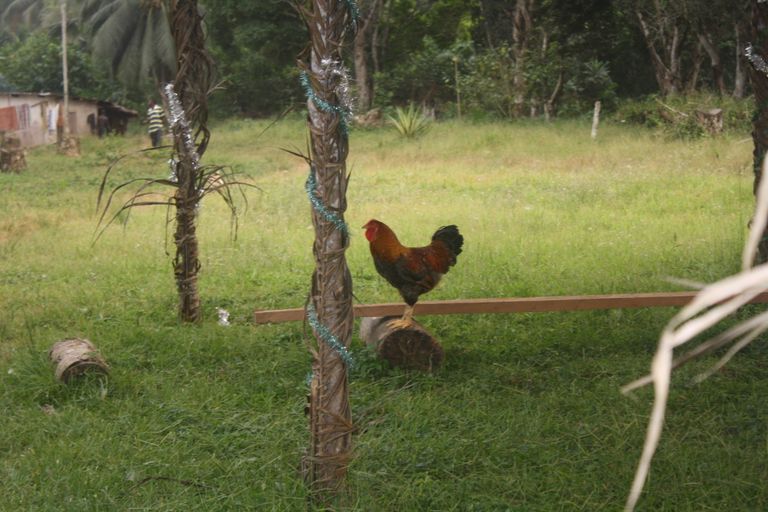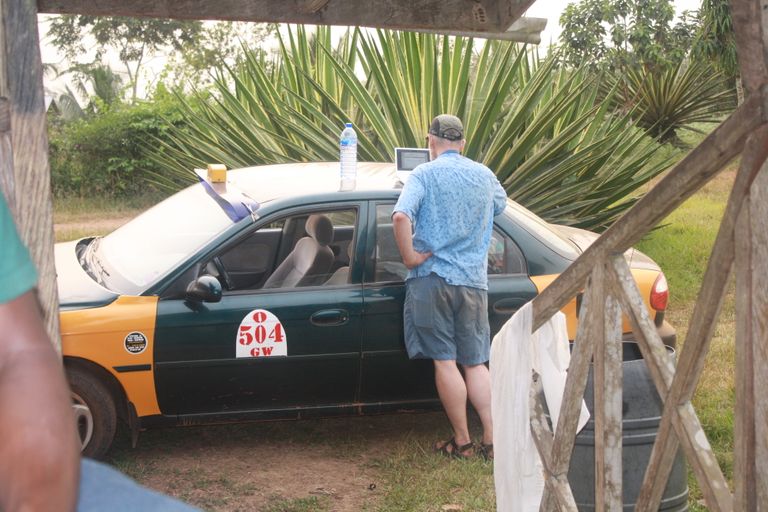 The area was very pristine and peaceful. I think I used a little bit of the remaining afternoon to read. My dad got a data connection from the top of his car and answered some emails and a little work.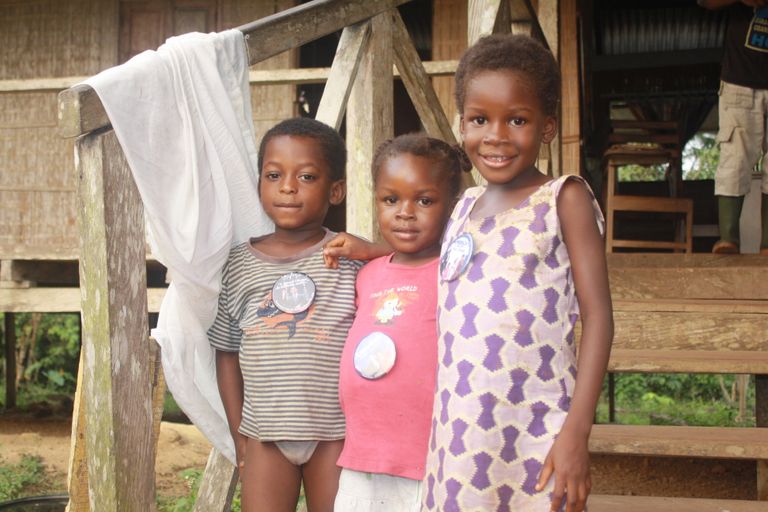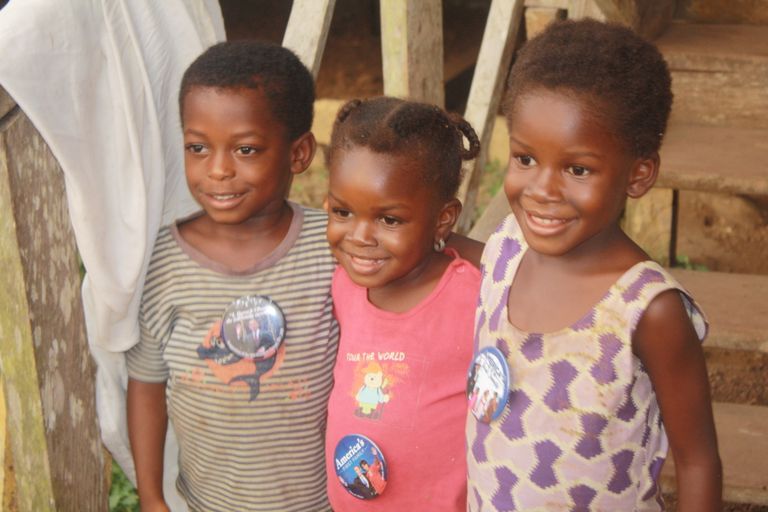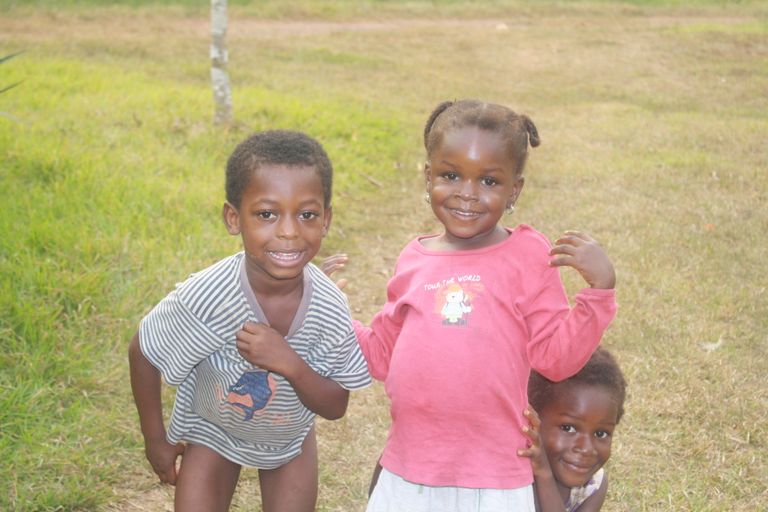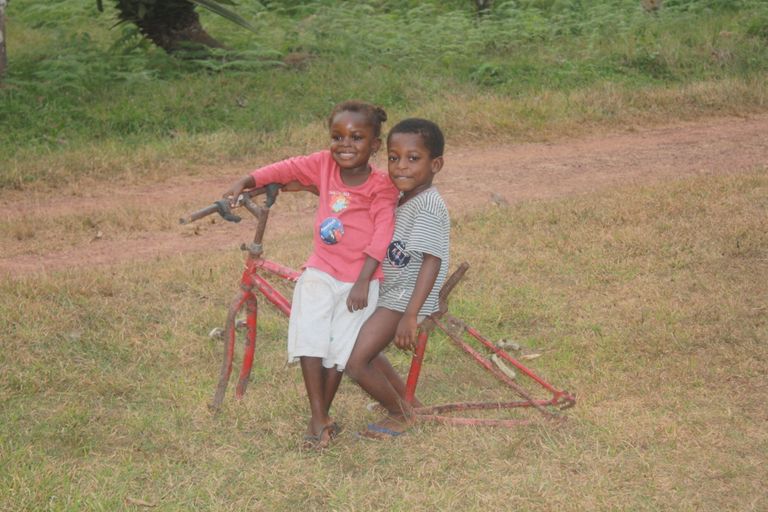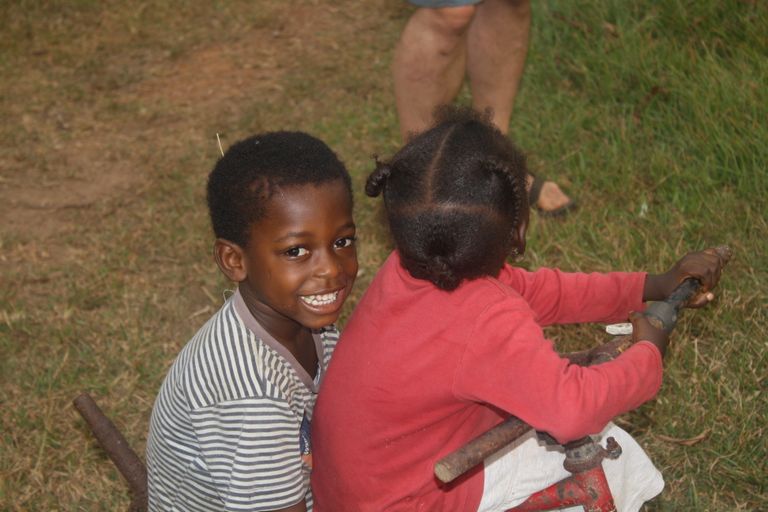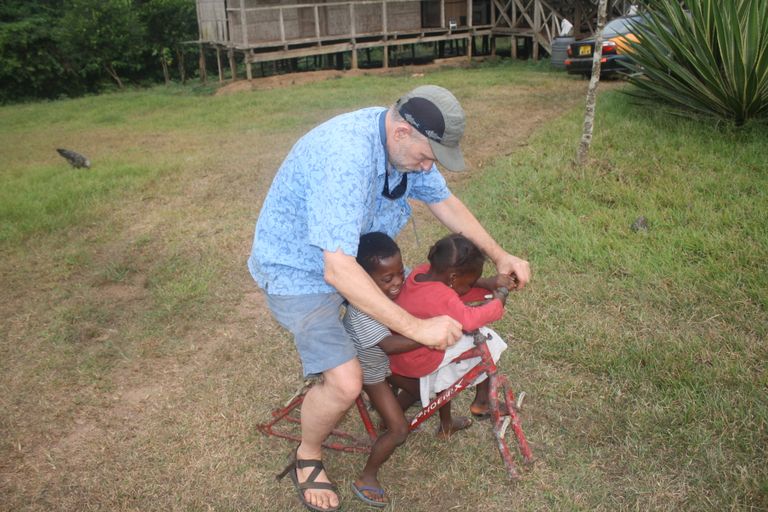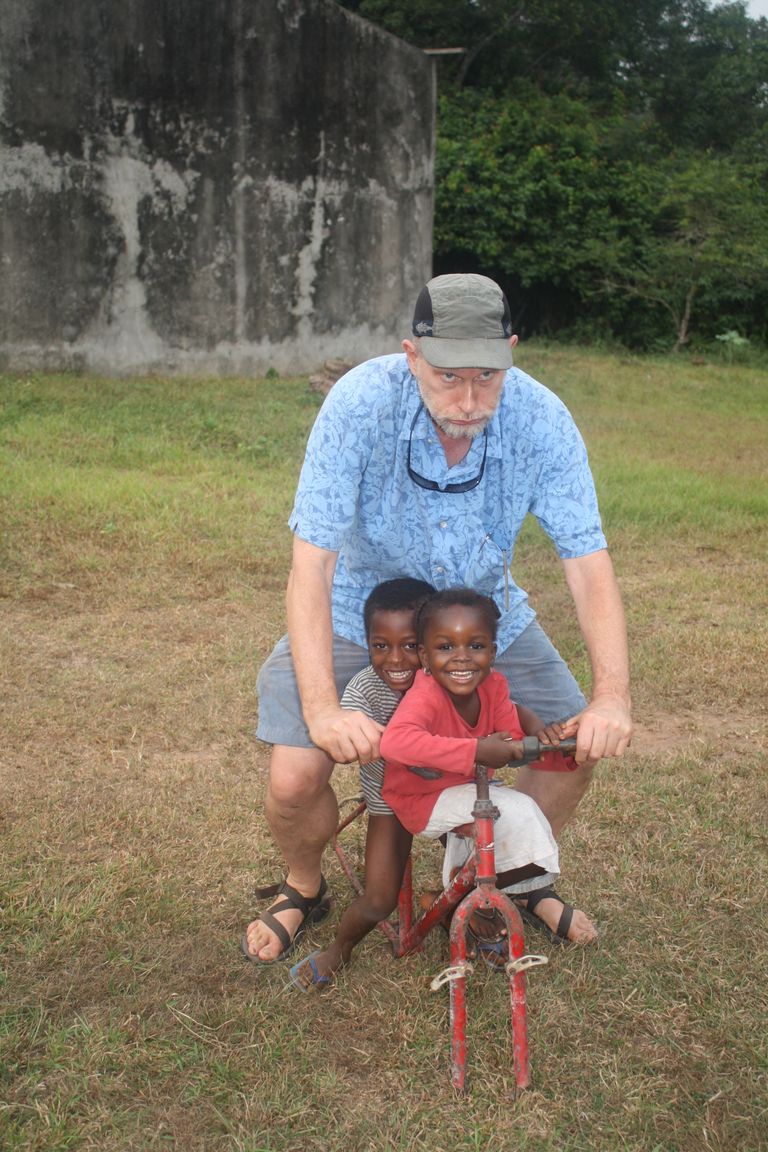 Before darkness fell we got some cheeky visitors who came to check out the white people and play. Some of them were the owners kids I believe and some where from around the area. My dad took them on a make believe motor cycle ride.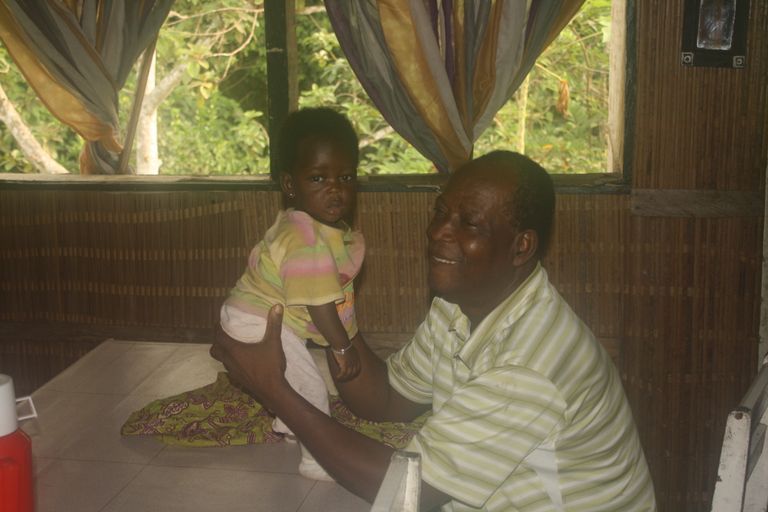 At dinner time we got to know our host a little better. You can see Paul Kodjo here playing with a baby. He shared with us a little about his life which I have now found to be confirmed on wikipedia and other sources. He was born in Ivory Coast to and Ivorian father and a Ghanaian Mother. He became a prominent photographer and film maker and spent part of his life in Paris hence the name Frenchman's farm. He is known to modernize African photography taking studio photography to the streets and cinema-graphically staged modern households and other back drops.
https://en.wikipedia.org/wiki/Paul_Kodjo
View some of his work here:
https://www.artsy.net/artist/paul-kodjo
I have actually seen the two below images from https://www.artsy.net/artist/paul-kodjo on the web or social media and until today I had no idea he was the photographer.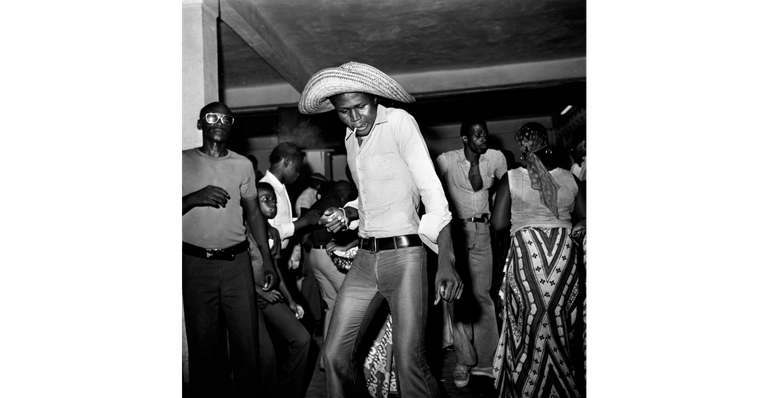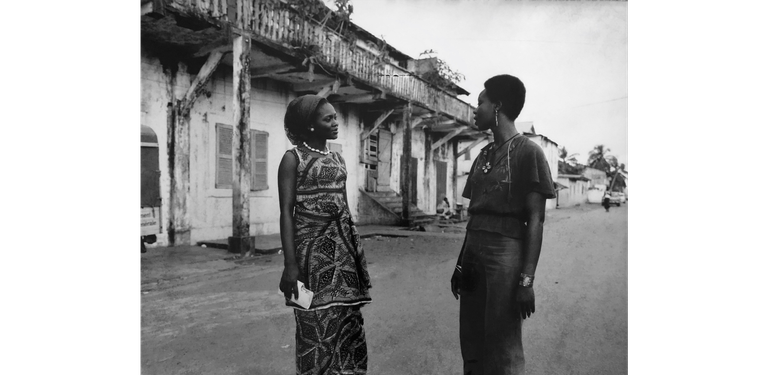 Source for two above images https://www.artsy.net/artist/paul-kodjo
Here is a french article about his work that he had in a scrap book: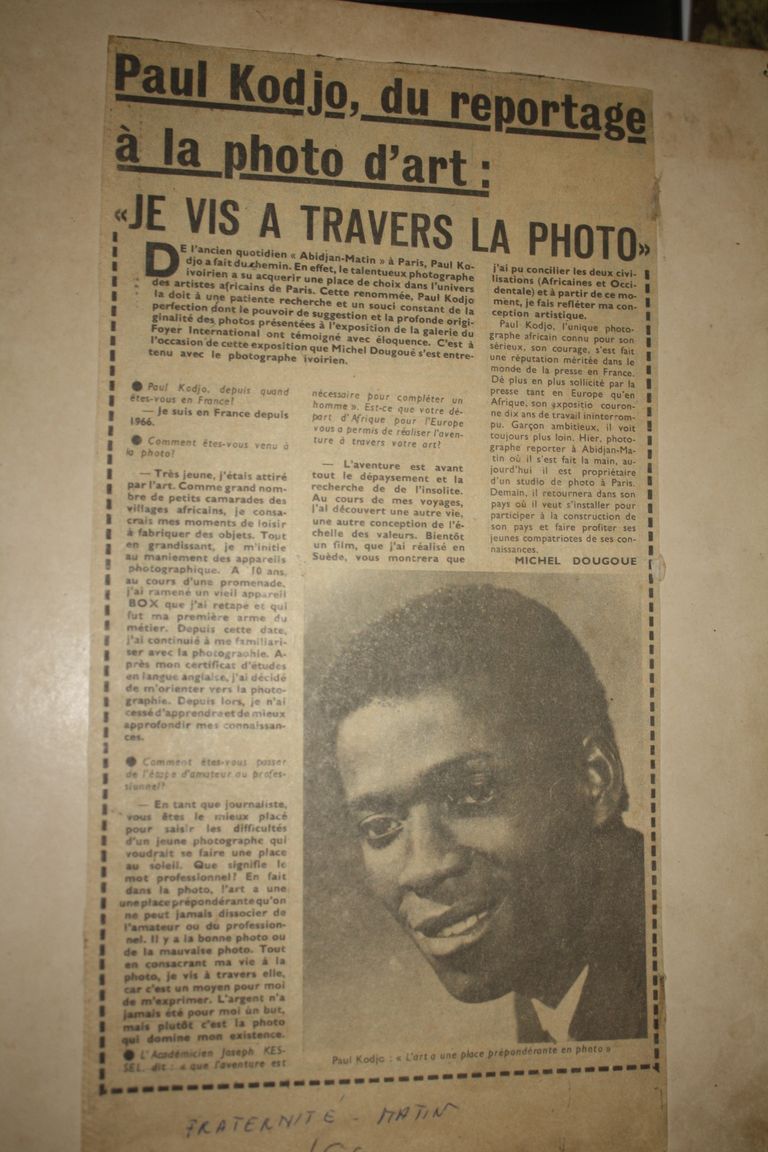 He was also critically involved in the filming of the movie Baby which was done in Ghana and Ivory coast in the 1980's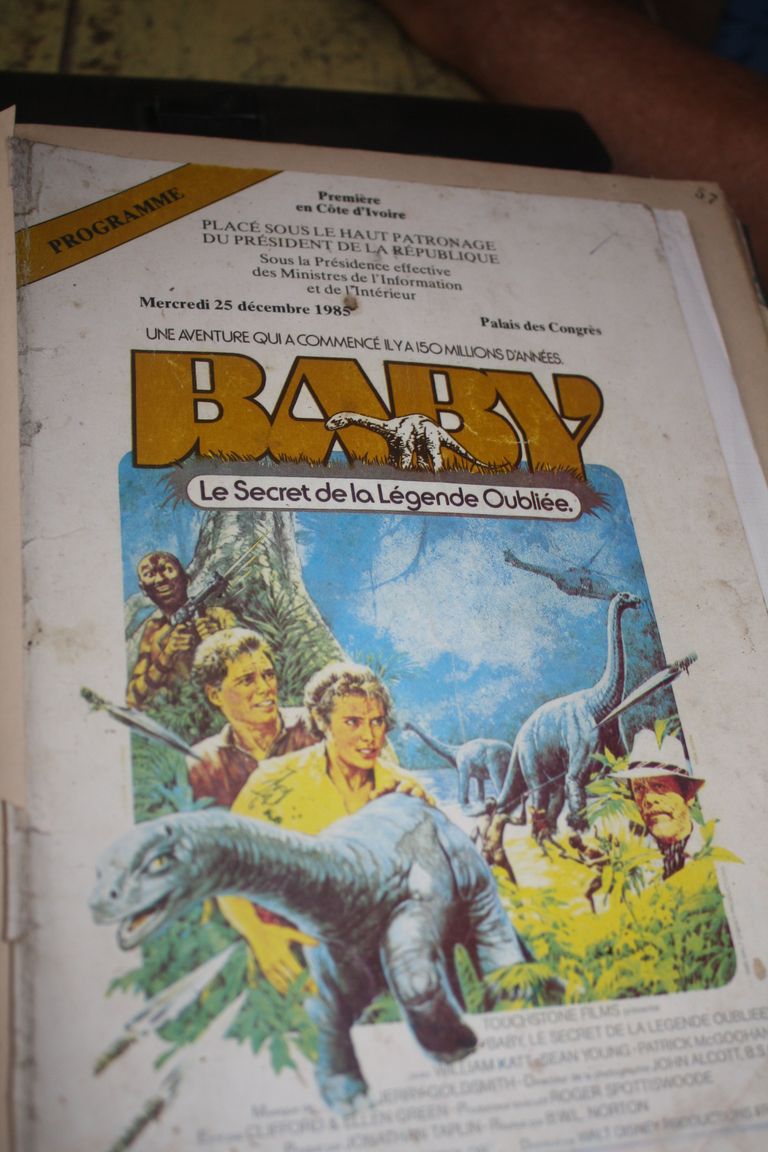 There was no light, no running water, the food was home cooked but to me this was a great home type stay with a bit of mystery and legend. I really need to go back and check on Paul and Frenchman's farm as it has almost been 11 years now.
All photos are taken myself except the two referenced photos taken by Paul. A Canon Digital Eos Rebel was used to shot these in 2011.