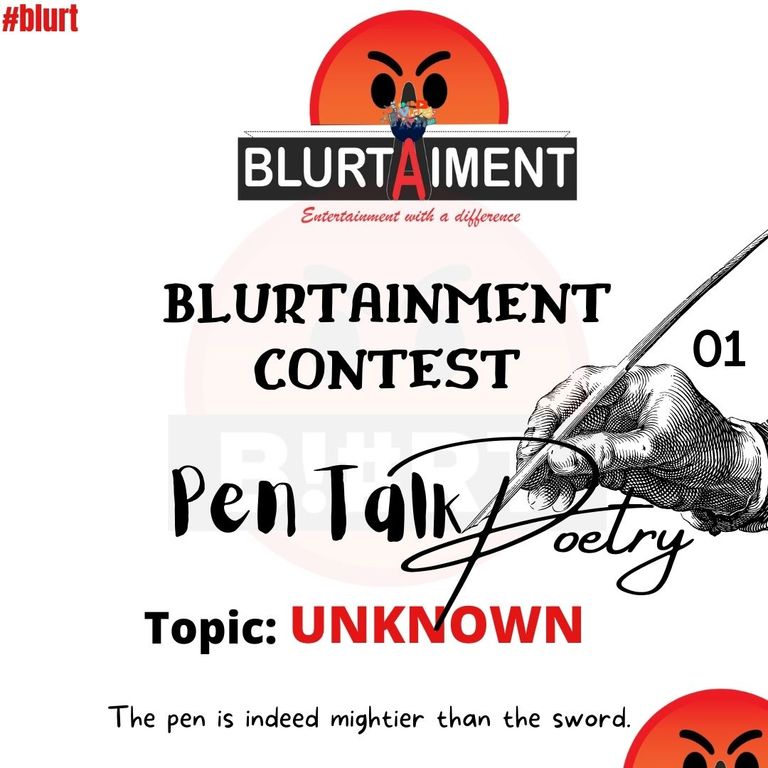 There is hardly anyone who has not heard the proverb - The Pen is Mightier Than The Sword.
A cage freedom is manipulation.
The pen is indeed mightier than the sword.
The sword can affect you physically but the pen can change the world with its power.
An amazing article in poetry or book can bring change in an individual or the society which a sword can not always do.
Let's share the idea of the unknown
the one who claims right but always wrong
the Creed of Odyssey
the shadows that left me to struggle in the dark.
PRICE TO BE WON
First Price 🥈
100 Blurt
Second Price 🥈
70 Blurt
Third Price 🥈
30 Blurt
RULES TO THE CONTEST
1.) Avoid Plagiarism and be original
2.) Stay on the Topic
3.) Your first tag should be #blurtainment #blurt #pentalkpoetry
4.) SELECTION FOR WINNERS IS BY VOTING
This contest end in a week time
4th of June...
We also call for sponsorship!!!!!!!!!!
REMEMBER TO GIVE US SOME DELEGATION AS WE ARE STRONGER TOGETHER, NO AMOUNT OF DELEGATION IS SMALL FOR US.**

Join us on WHATSAPP, TELEGRAM and [DISCORD](https://discord.gg/he6nHbMtpf