I was opportuned to attend another edition of the Bole festival which is one of the biggest festivals celebrated in Port Harcourt. It is a fun field event in honour of our street food; roasted plantains and fish, an avenue to meet old friends, eat, have fun and exposure.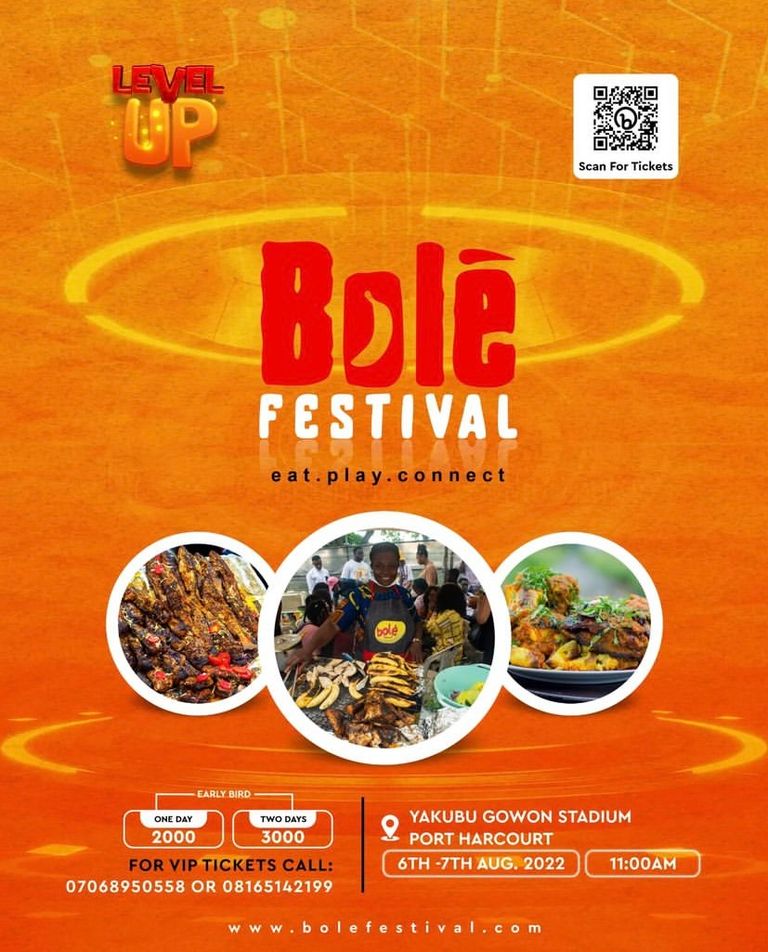 The event took place on two days, the 6th and 7th of August at the Yakubu Gowon Stadium.. I didn't want to have to go through the hassle of getting the tickets at the venue so I purchased them online. It is quite a big event, so I tried my best to look nice, smart and comfortable because I knew they'd be a lot of walking around.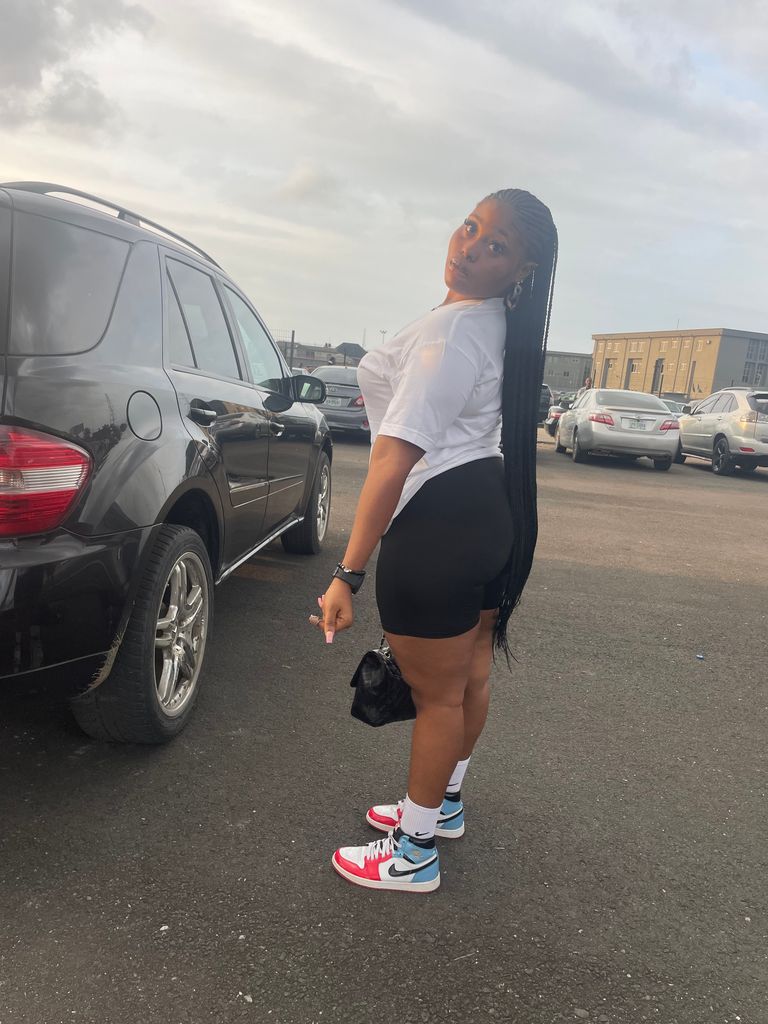 my experience on the first day of the event
Getting there on the first day, I was accompanied by some friends but we experienced a little traffic, well I expected it, a massive number of people were definitely going to attend, people travelled from far and near, spectacular I must say.After my ticket bar code was scanned and I was given a wrist banned which granted me access to the event. Upon my arrival I saw so many vendors. 80% of the vendors dealt on food, while 20% dealt on skincare, clothes, accessories, shoes etc.
The first thing that caught my attention was the cotton candy, and I opted to get one as a starter. My friends opted to try some local dishes first; onunu(pounded yam and ripe plantain) with peppersoup, rice and peppersoup. I must say the vendor we got it from was superb, it tasted really great
.
We proceeded to the bole stand, which is the core dish of the event. I must say it cost quite an amount, but it was worth it, there was literally over 50 vendors and it was really hard to choose from, people sat around eating their food with gladness.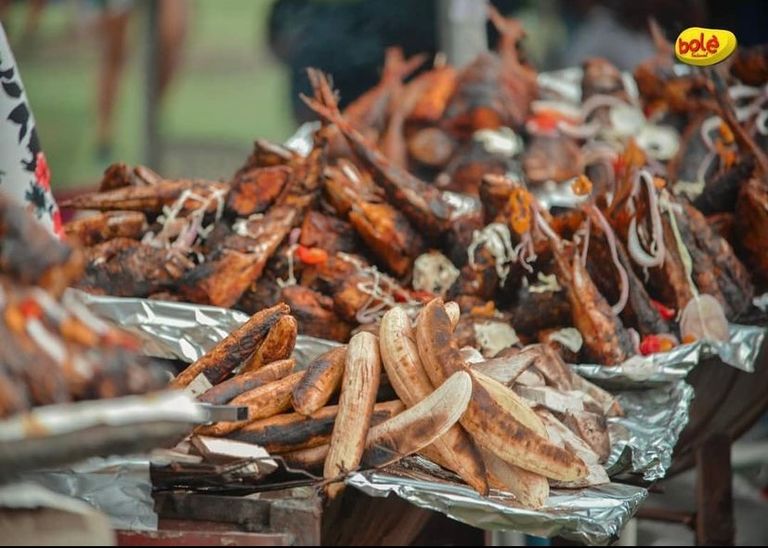 I ordered mine and I paired it with a beer. Afterwards we got to watch some upcoming singers, artists and dancers perform and I must say the city is blessed with talent!!
It was soon time to leave. On our way out some kids approached us requesting for our wrist bands as they couldn't afford tickets, and we gladly gave it to them.
The second day experience
The festival is usually held within this period and unluckily it is usually the rainy season. The weather was quite calm, and all of a sudden it began to rain!! Bummer right?!! I could see tweets and bants of people cussing at the rain but oh well, that's just nature. We feared the rain would disrupt the event but it didn't.
People usually mark the second day as the best because we get special performances from top artists. This year Mr funny, a popular skit Maker, Cavemen a popular live band, and Ruger a great artist performed. I got there pretty late but thank goodness I didn't miss the performances. Ruger performed with so much grace, energy vibrated from the crowd as we danced and sang to his songs. After his performance I proceeded to the bole stands to get food and I wasn't disappointed.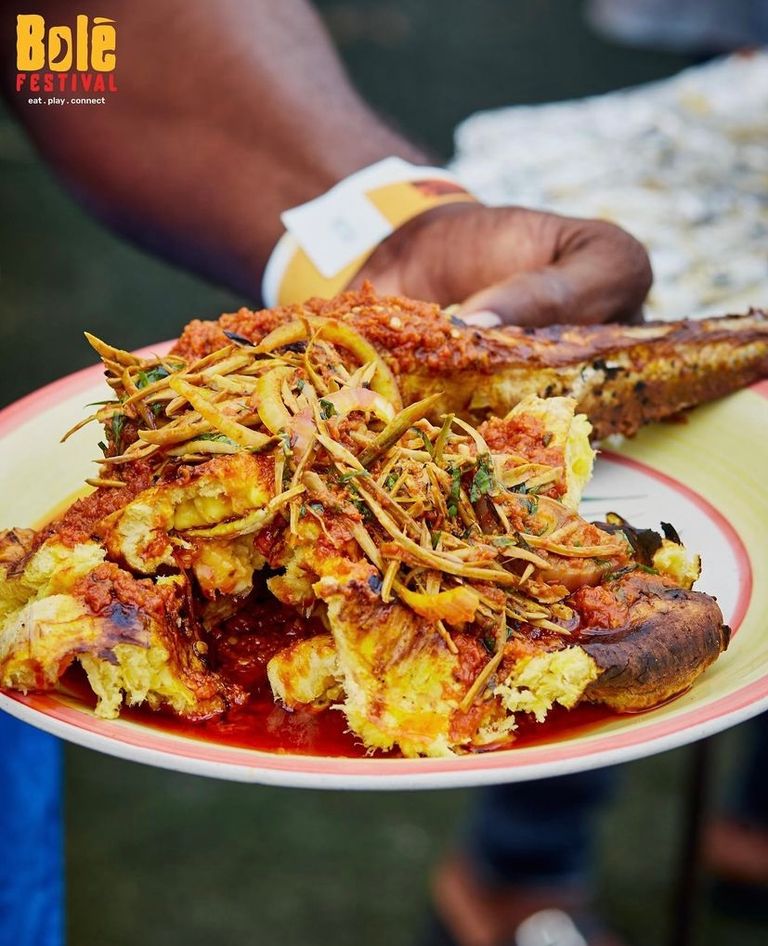 I got to meet up with old pals, ex classmates and social media friends. It was a wonderful experience for me, and I'm happy I attended. I can't wait till the next edition
have you tried bole before? Would you like to go for the next festival?
Thank you for reading
Have a nice day