It has been a while since I made a figure drawing with the scribble technique and since it's the weekend and I don't have much to do today, I got into creating this piece after cleaning my apartment. It's like I had been having a craving all week and I just got really excited to create this today.
This piece focuses on the use of the scribble for the highlights and shades of the figure while give an abstract impression. The red theme felt perfect for this piece and I simply just created the form of the figure by using a lighter hue of red. I used black colour for the shades to make the piece look a bit mote realistic.
This piece was created on the autodesk sketchbook app and I also shared the process below.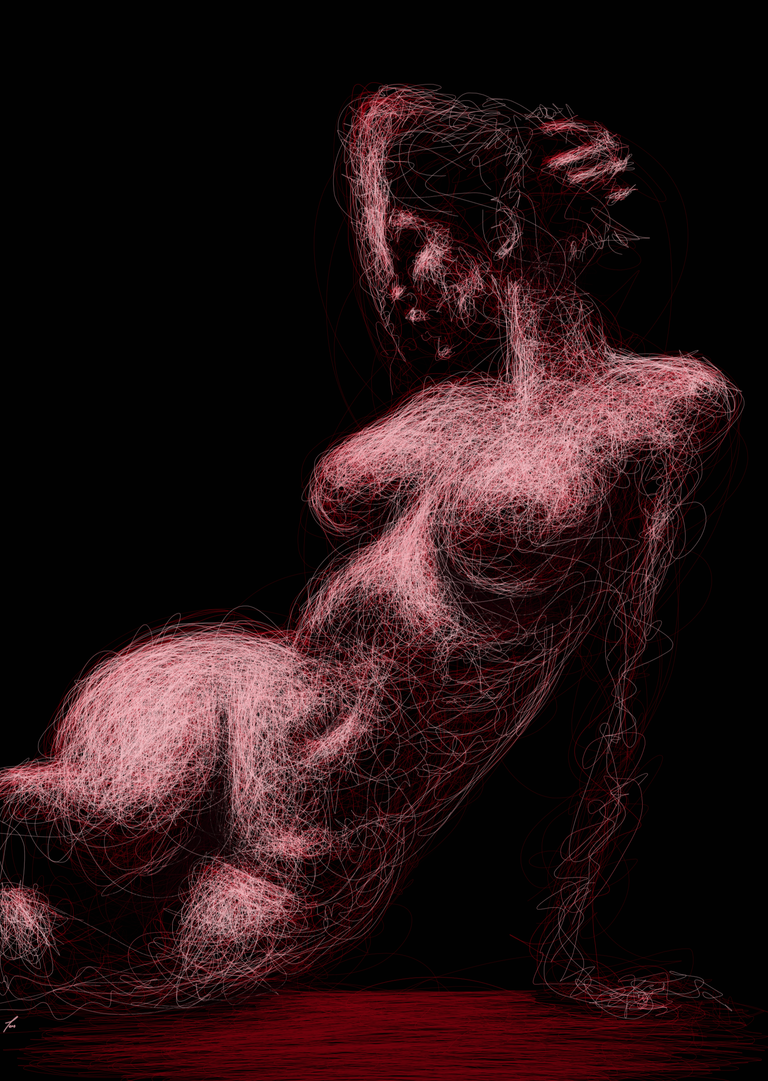 THE MAKING OF THE ART