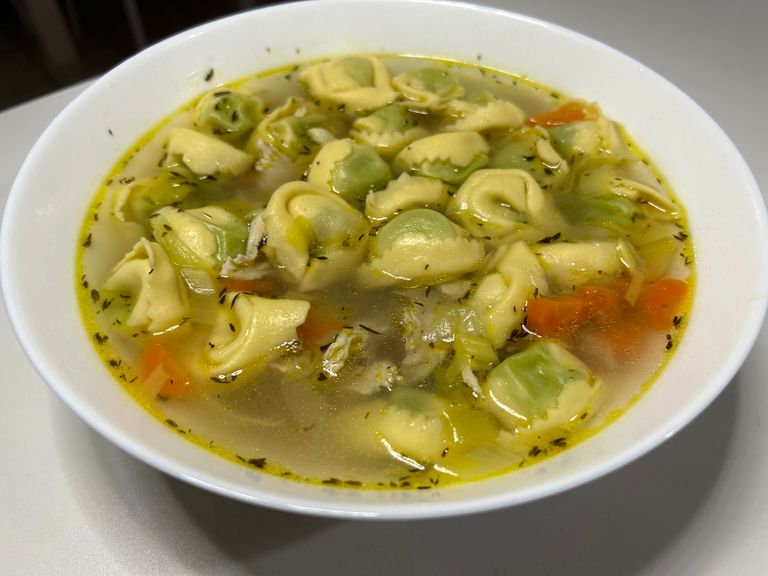 Hello Blurt community, yesterday evening, I cooked a delicious tortellini soup with vegetables and chicken containing carrots, red onion, fresh leek and I am sharing the recipe and the preparation photos with you today.
---
Ingredients for 1 serving:
Chicken filet
Tortellini with ricotta and spinach: 50g
Fresh carrot: 1
Fresh Leek: 1/2
Chicken broth (cube): 1/4
Red onion: 1/4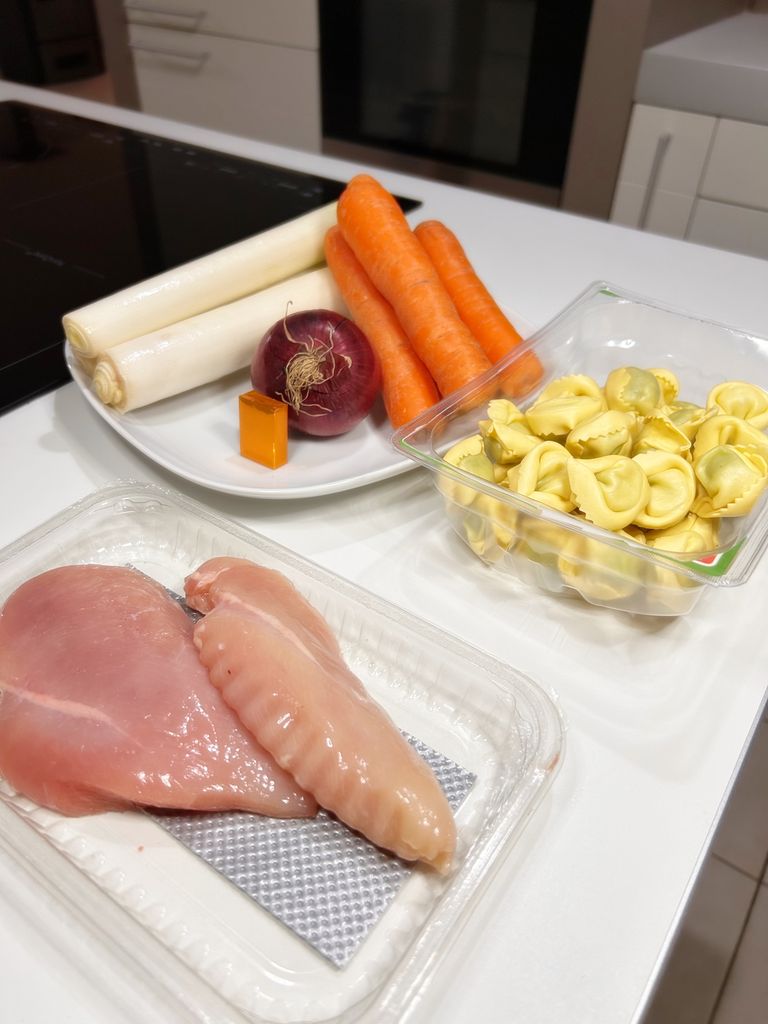 Step 1
Wash and peel the carrots. Cut them in half and slice them.
Step 2
Peel and slice the red onions into thin slices.
Step 3
Wash and cut the leeks in half and then into thin slices. Reserve.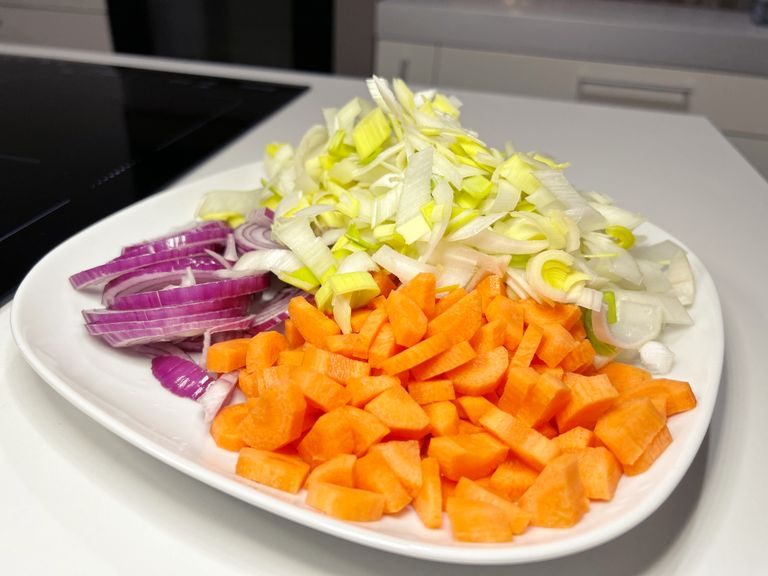 Step 4
In a saucepan, heat a drizzle of olive oil. Add the onions, carrots, and leeks. Add thyme leaves if you have any, salt, and pepper.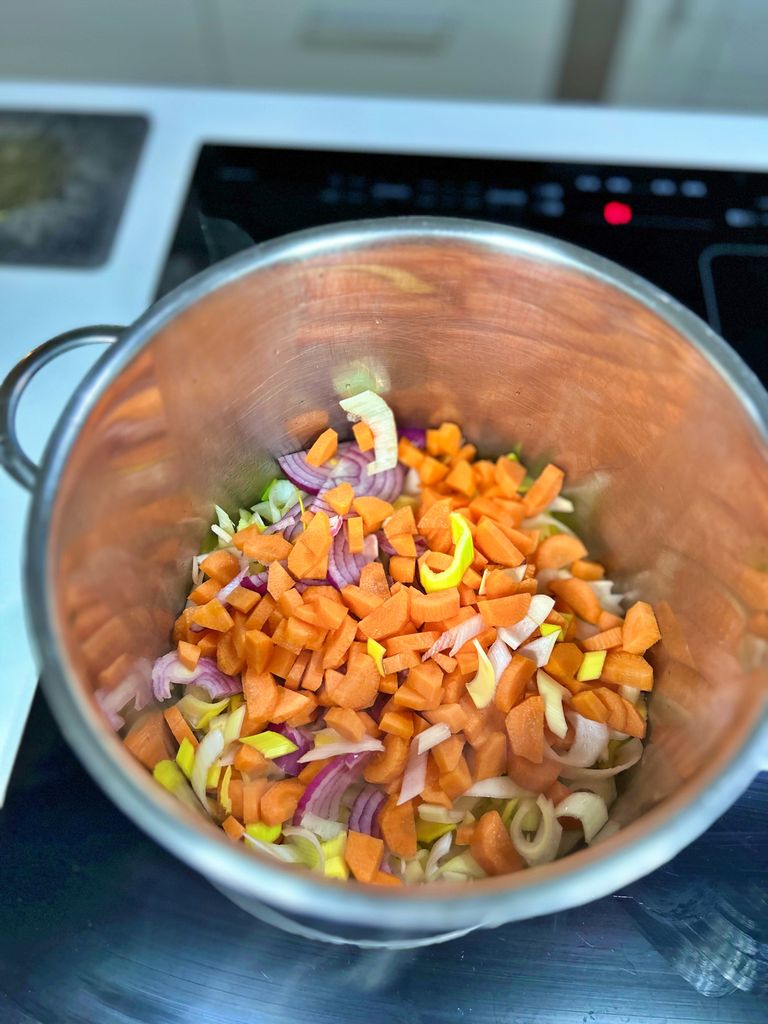 Step 5
Add the chicken broth and chicken cutlet. Pour in 25 cl of water per person. Cover and cook for 10 minutes over medium heat.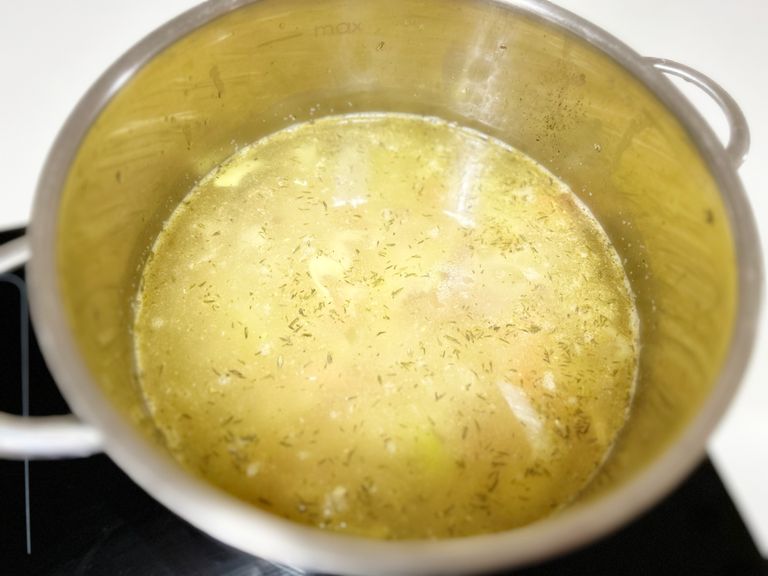 Step 6
After the 10 minutes, remove the chicken breast from the broth and place it on a plate.
Step 7
Shred the chicken using two forks.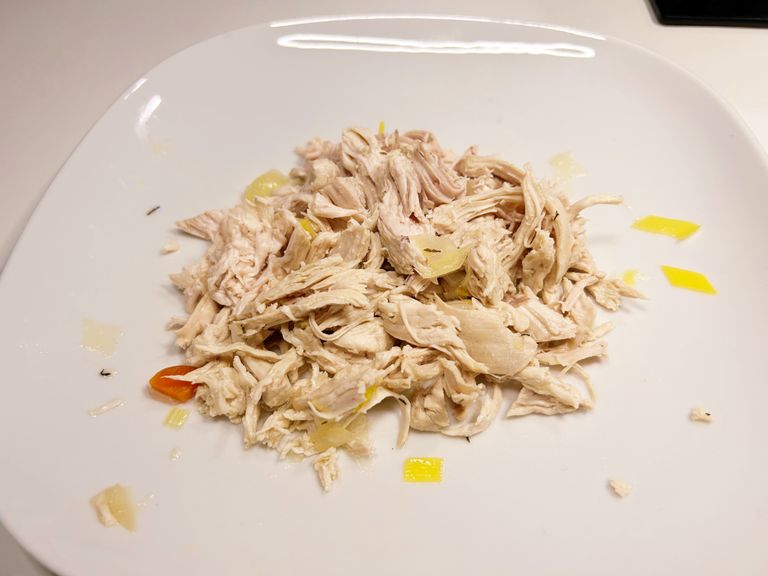 Step 8
Add the shredded chicken back into the broth with the tortellinis and cook for 5 minutes.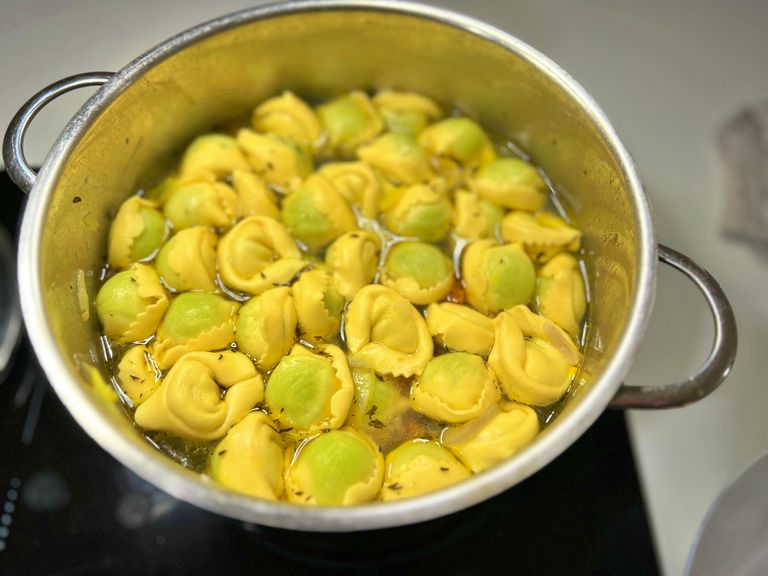 Step 9
Once the cooking is finished, serve in a bowl or a shallow plate. Season to taste. Pour a drizzle of olive oil, it's ready!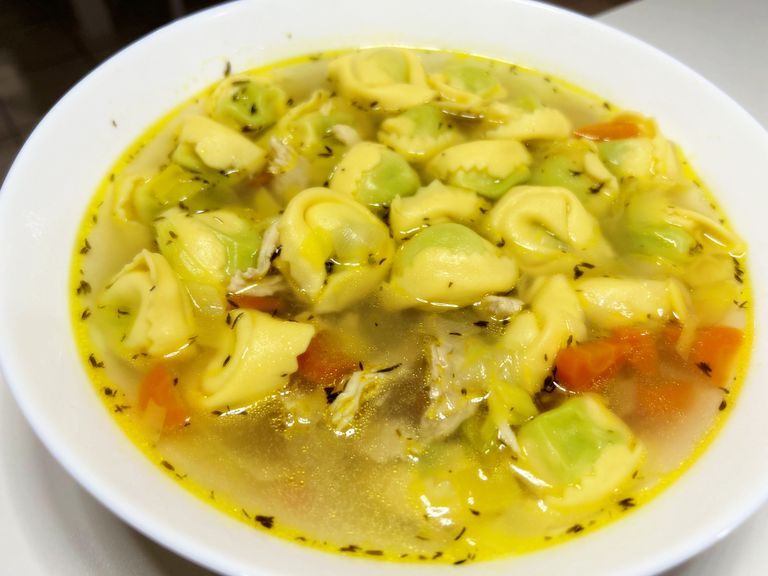 In conclusion, this simple and delicious recipe is a perfect blend of tender chicken, healthy vegetables, and delicious tortellinis, all simmered in a flavorful broth. With just a few ingredients, you can easily make this satisfying meal that's perfect for any day of the week.
I hope you will enjoy it :) @mcedric