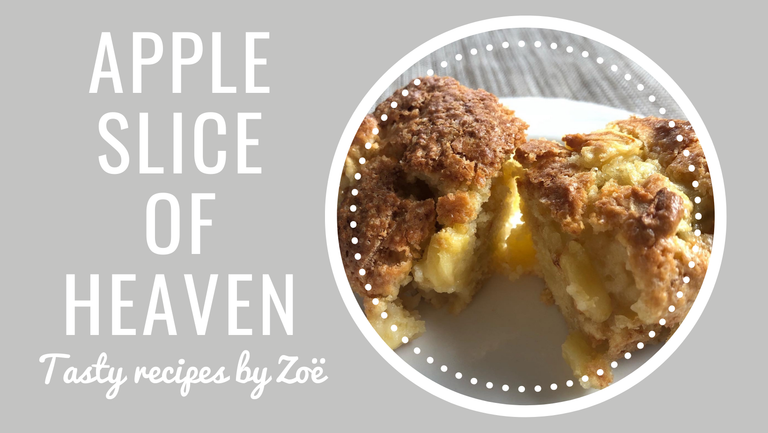 I Looooooove cooking with apples and this is my favourite go-to apple recipe that absolutely can't go wrong. I love it because it's all your basic staples that everyone will have in the pantry.
INGREDIENTS
4 Apples pealed, cored and diced (1cm)
2 cups Self Raising Flour
1 cup Sugar (Brown or white)
125g Butter or Margarine
1 Egg
Optional extras:
Cinnamon, raisins, nuts ( I always add loads of cinnamon and raisins)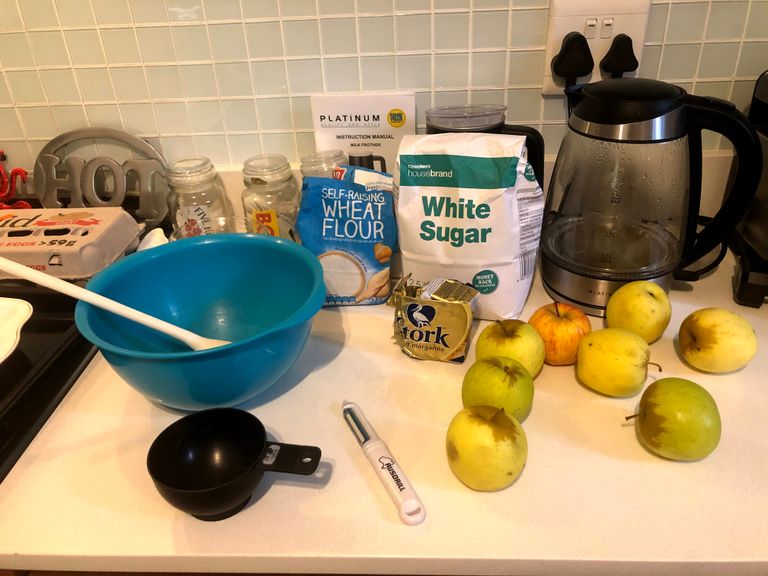 METHOD
Preheat oven to 180C.
Toss chopped apples with SR Flour and Sugar in a medium sized bowl.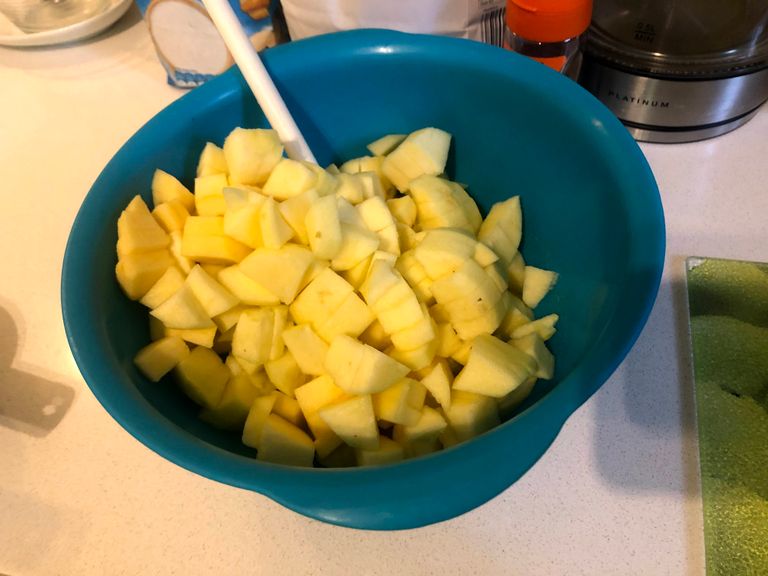 Melt butter in microwave in jug, cool slightly.
Stir egg into melted butter.
Add butter mixture to the dry apple ingredients.
Mix until all dry ingredients are absorbed.
Spoon into a greased or lined slice tin.
Should be roughly and inch deep of mixture in your tin / dish.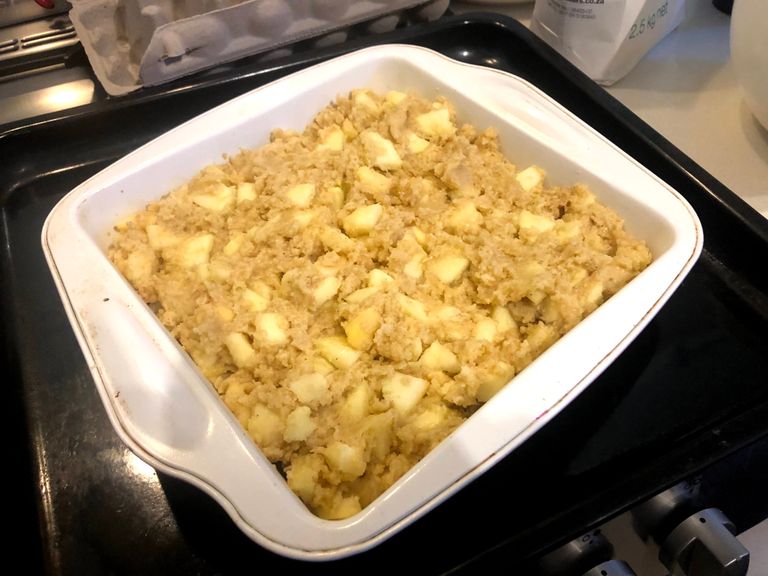 Bake at 180C for 35-40 minutes until the top is golden and a skewer comes out clean.
Best eaten immediately (3/4ths of our was gone by the end of the day 😆) but can keep for 3 days.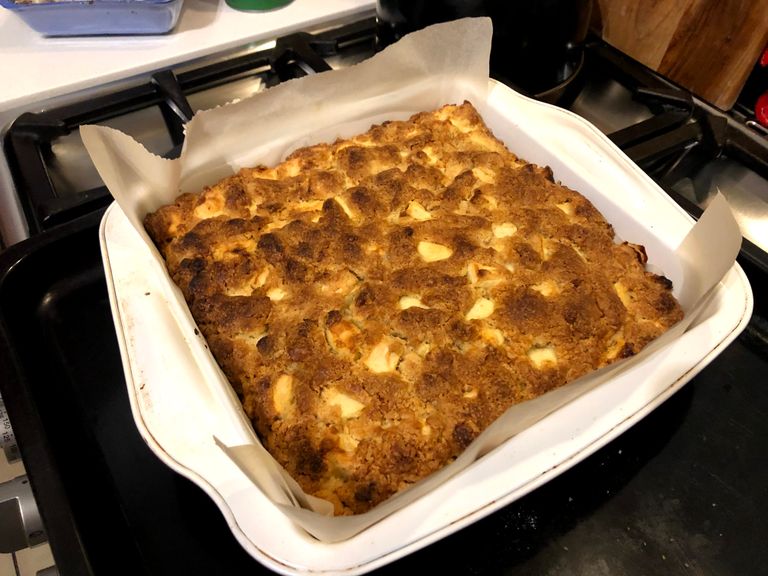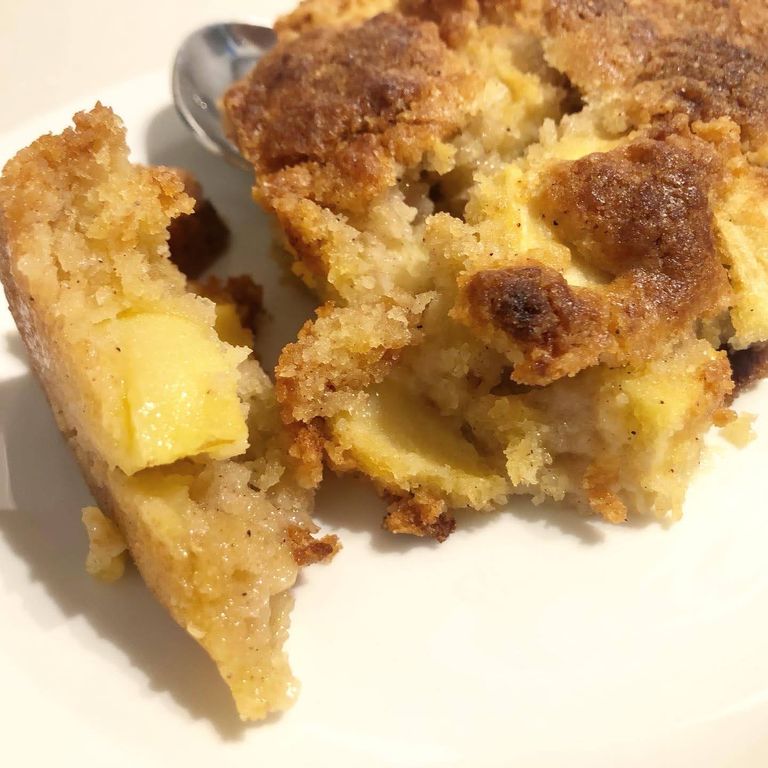 Here an easy screenshot version!