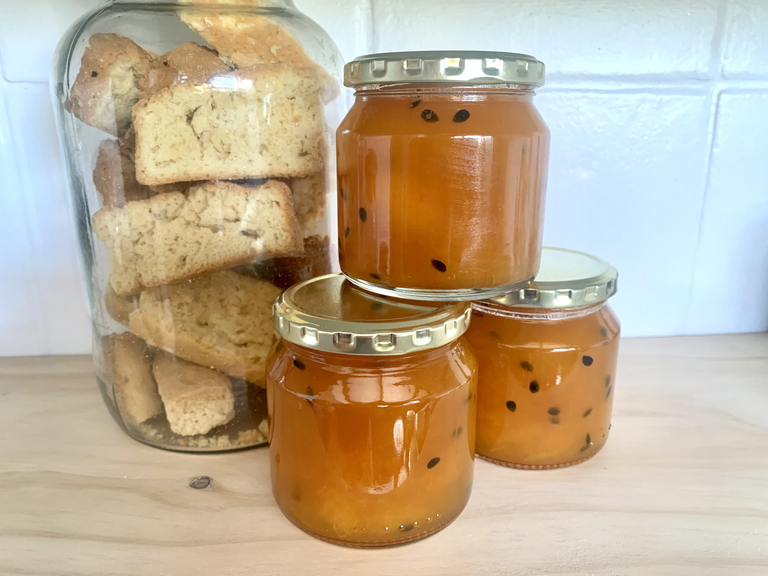 This week I had to try a new recipe! I make a lot of jam and tend to know when a jam is set and the ratios of fruit to sugar, so trying new fruit combinations is always a little adventure.
This time I tried Apricot & Granadilla.
Apricot & Granadilla Jam Recipe
INGREDIENTS
2kg Apricots
10 Granadilla
1.6kg sugar
Lemon zest of lemon ½ a lemon
Lemon juice from 1 lemon
METHOD
Halve the apricots and remove the pip and set aside.
Halve the Granadillas and keep the pulp in a bowl.
Place the apricots and Granadilla pulp in a large deep pot (I use a pressure cooker pot) on medium to high heat and allow the fruit to soften.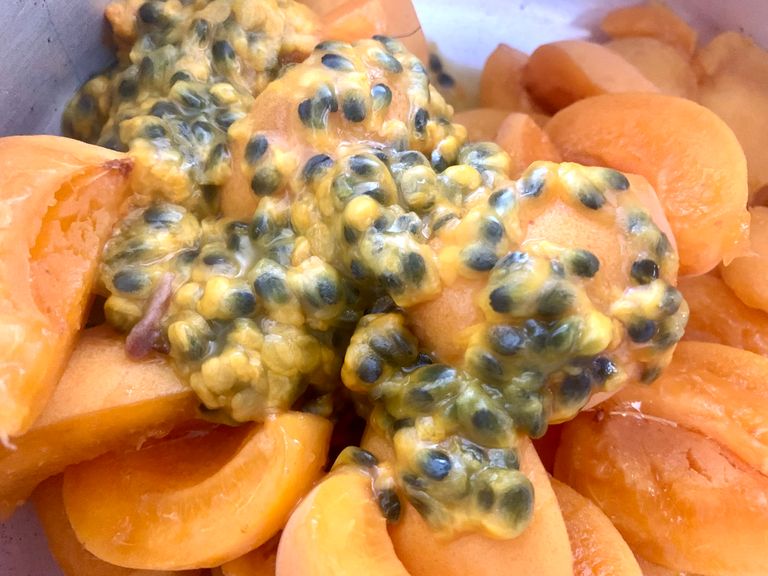 Add the lemon juice, lemon zest and sugar to the pot.
Stir until the sugar has dissolved.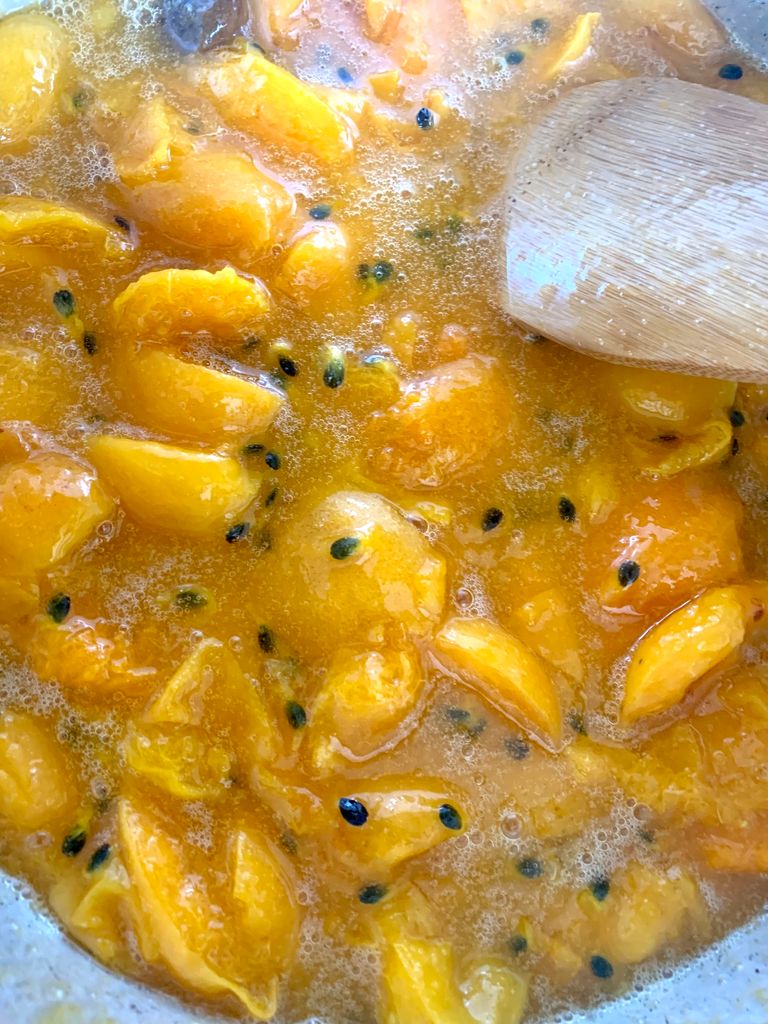 Bring to the boil on high heat. Once at a rolling boil bring the heat down to a medium to low boil and continue cooking for 30-40 minutes.
Check if the jam is set by placing a small amount on a cold plate in the fridge for two minutes. It's should wrinkle when pushed and should hold its shape. If it's too runny then continue boiling for 5 minutes and check again.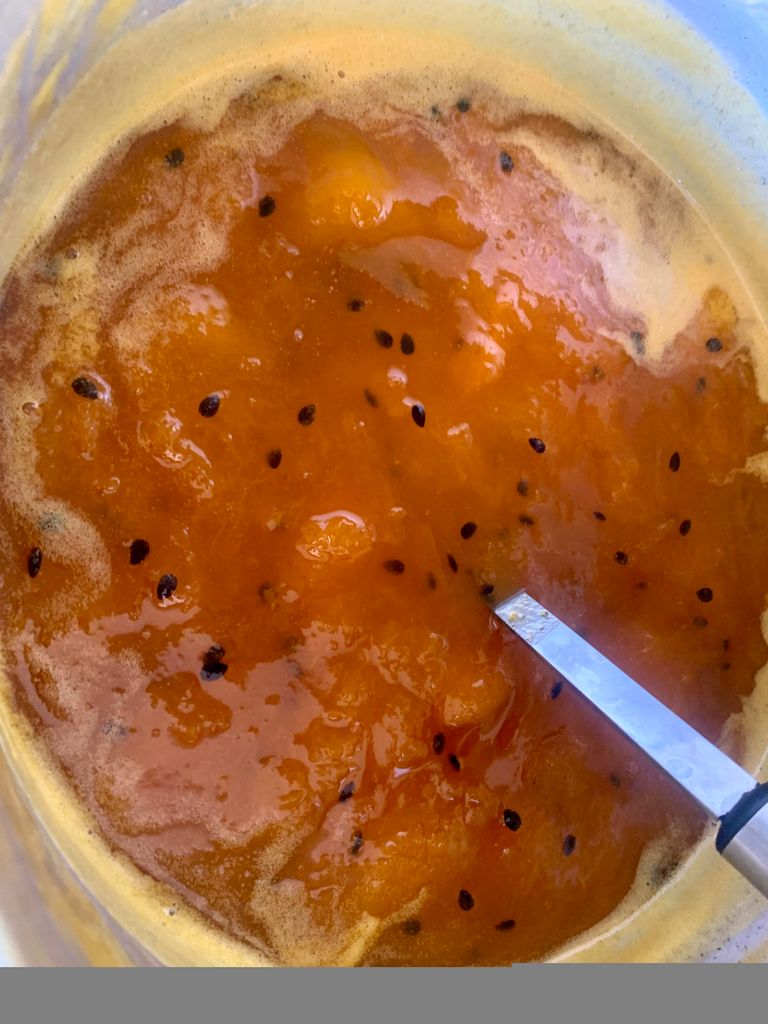 I heat my jars in the oven at 100•C and the hot jam goes straight into hot sterile jars.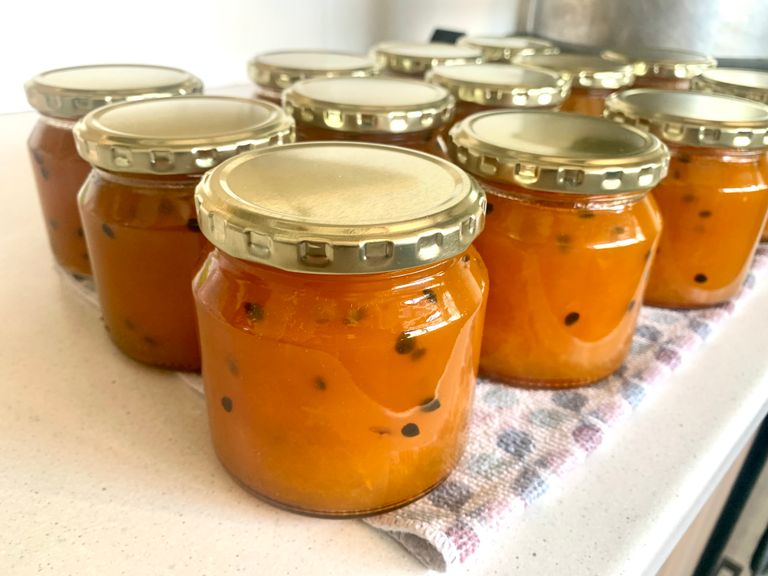 The flavour of this jam is sharp, tangy and refreshing all at the same time. It would also be great with peach or nectarine and Granadilla. Always great combinations.
Let me know if you give it a try.
All photos my own…