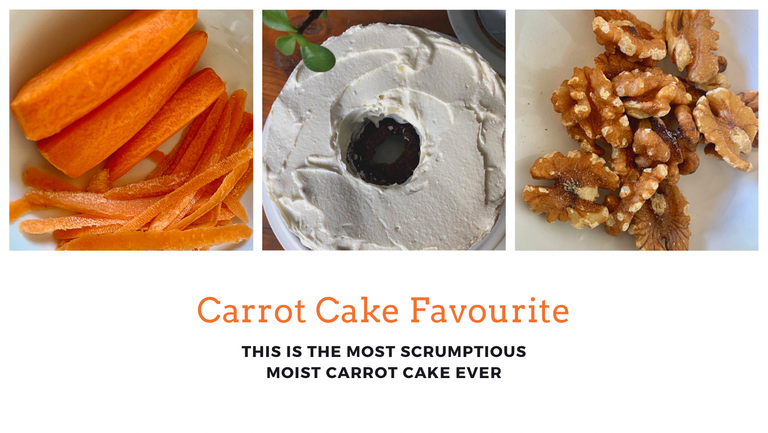 This carrot cake wins the "most requested" prize in our family every time there is a special occasion. It's not as easy to make as my previous recipes but it is definitely worth the effort.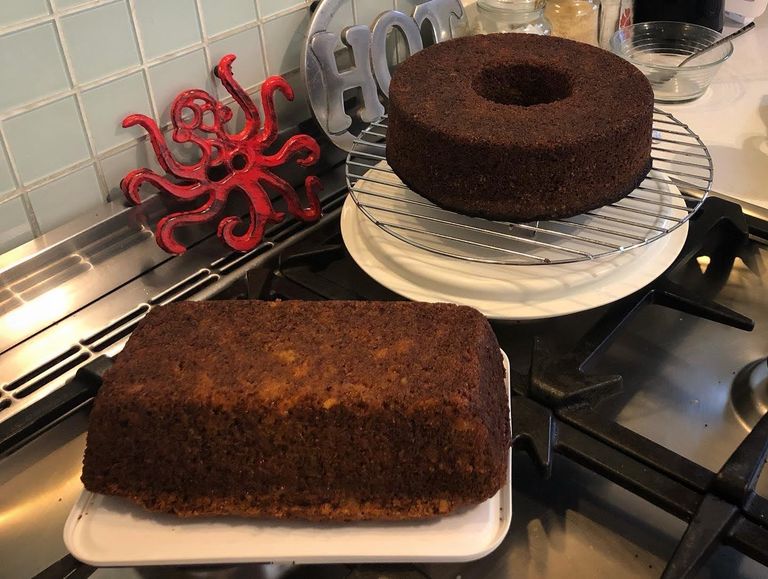 This cake cake be an everyday go to and baked in a loaf or ring tin, but I find it's best received when serve as an iced layered cake. I made it recently for my mother-in-laws 70th birthday and as you can see there was much left at the end of the day.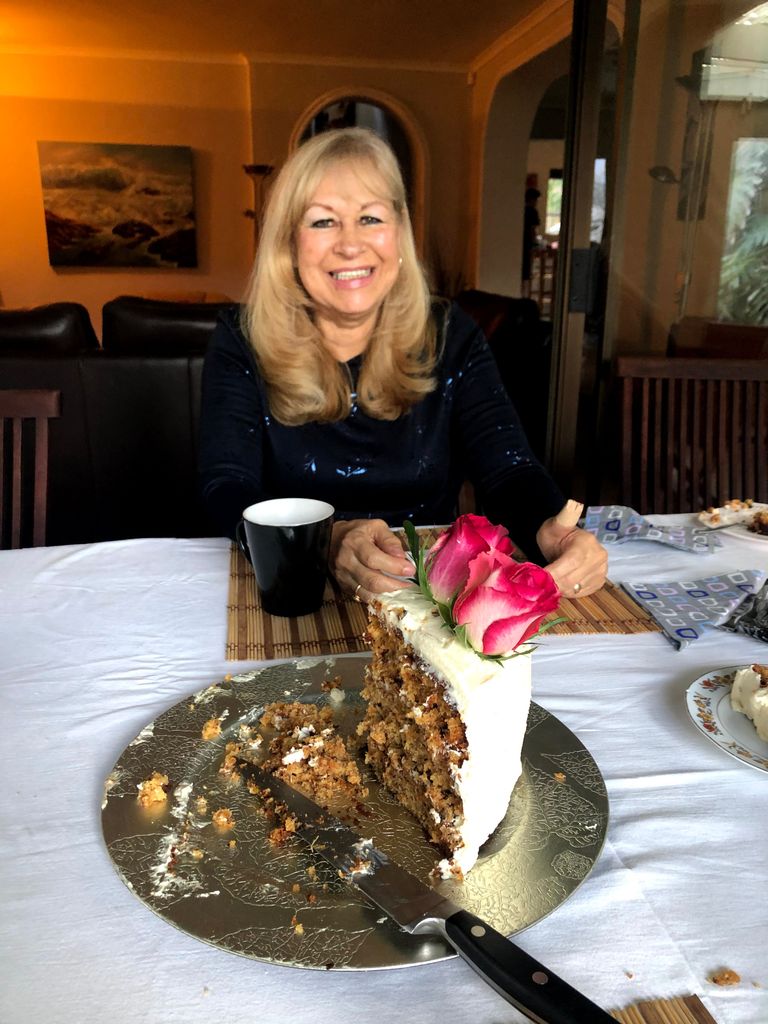 It will save time if you get all your ingredients out and ready ahead of baking - and grate the carrots as your first step so that they are ready to be added when needed as this part is time consuming.
Here you go and enjoy!!!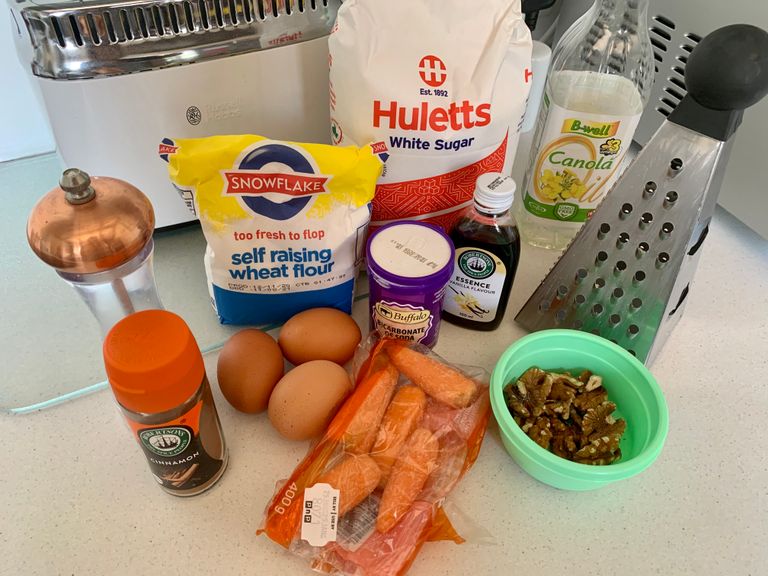 CAKE INGREDIENTS
1 cup Oil
2 cups Sugar
2 ½ cups sifted SR Flour
2 cups finely grated Carrots
1 cup drained crushed Pineapple or (2-3 mashed bananas)
1 cup chopped Walnuts or Pecans
3 eggs
1 tsp Vanilla Essence
½ tsp Salt
1 tsp Cinnamon
1 tsp Bicarbonate Soda
METHOD
Preheat oven to 180C.
Grate carrots.
Cream together the oil, eggs and sugar in a large bowl.
Add the carrots, nuts and pineapple (or banana) - Mix well.
Add flour, bicarb, salt, cinnamon & vanilla essence - Beat well.
Pour mixture into 2 round cake pans or 1 ring and 1 loaf pan - make sure these are lined with wax paper and sprayed prior to filling.
Bake in the middle of the oven at 180C for 1 hour.
Allow to cool completely before icing.
Can be wrapped in cling wrap, refrigerated and iced on another day if necessary.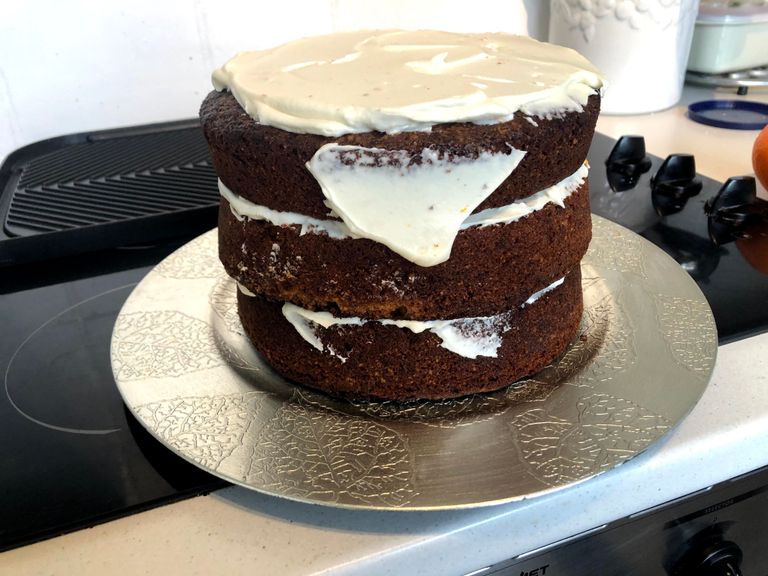 ICING INGREDIENTS
250g Icing Sugar
125g creamed butter
1 tsp Vanilla Essence
Smooth Plain Cottage cheese
METHOD
Cream together adding Cottage cheese 1 table spoon at a time. (Up to 4 table spoons - but keep on tasing as you go)
Some orange rind would add tang to the flavour.
Keep the icing in a tub and smother as needed, unless serving the entire cake at once.
Ice between each layer of cake and then rustically slather it over the entire cake.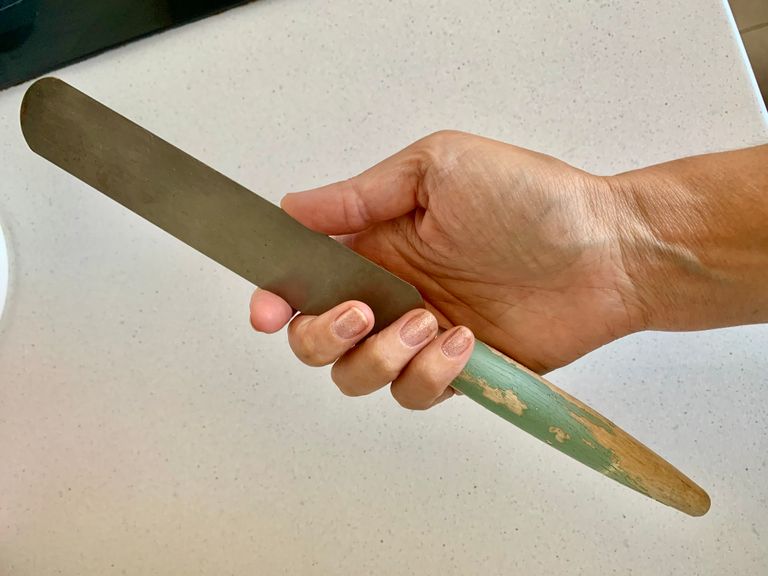 My icing tool was a piece I inherited from my grandmother's kitchen when she passed away and it is perfect!
My personal favourite is to top the cake with fresh roses. In the past I used white silk roses that also looked gorgeous.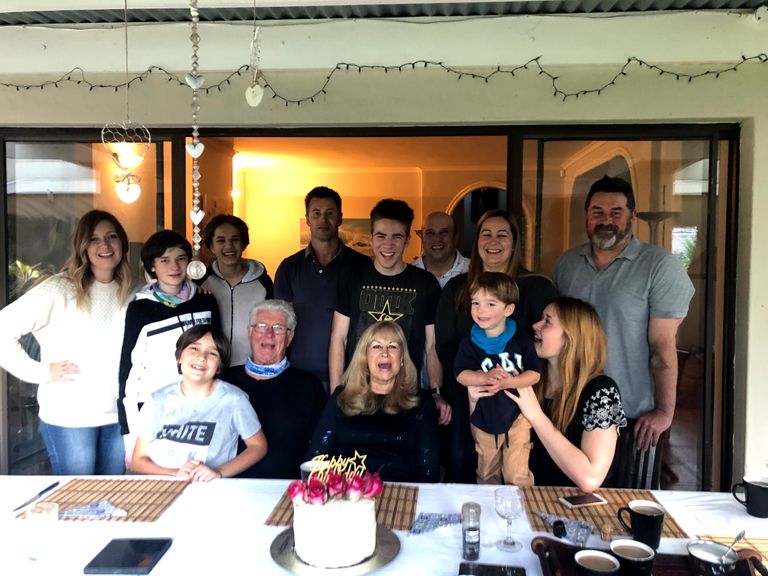 I'm not a fan of fondant or buttercream flowers, as I personally like the cake to inspire freshness, beauty and scrumptiousness.
Here's an easy downloadable version of the recipe without all my waffling!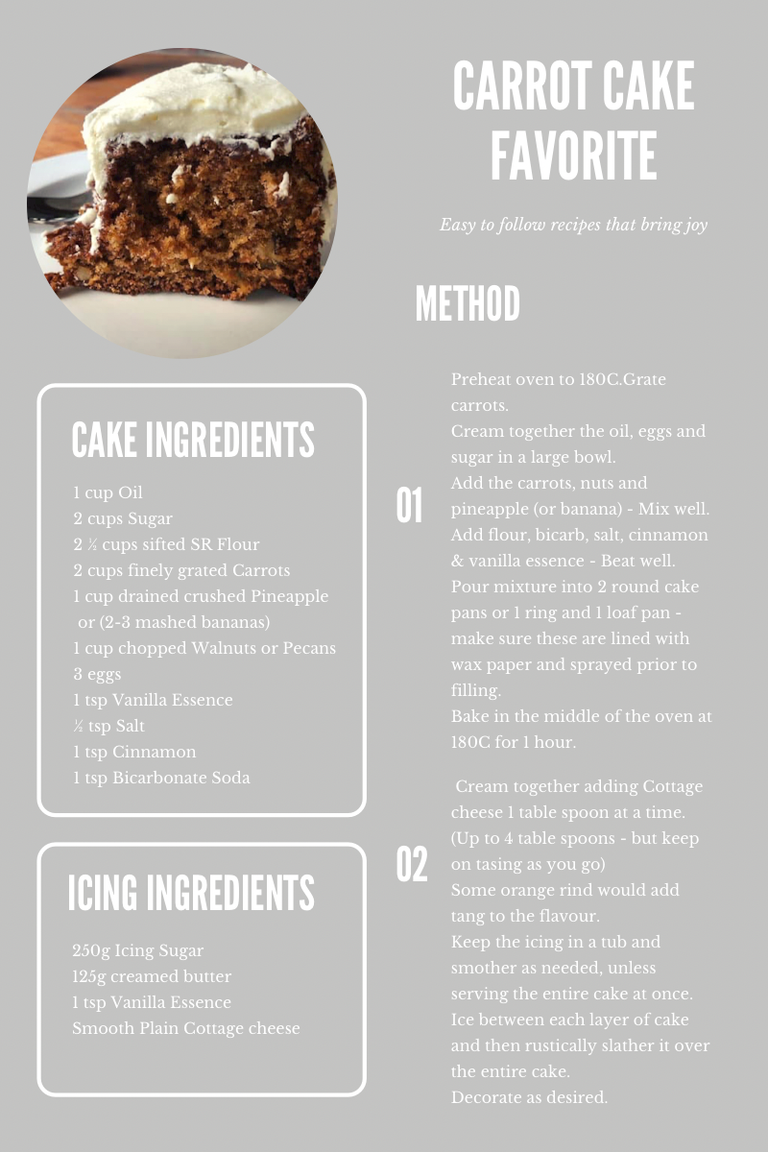 Enjoy!!!