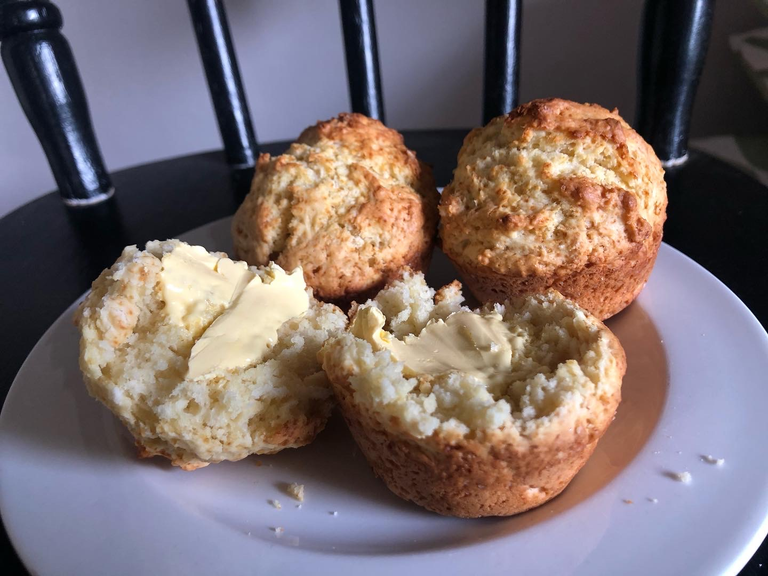 Why don't we start the weekend with some super easy scones! My friends say that this is now their go to scone recipe and Through all my testing and searching I haven't found a better one either.
What makes these unique is that I tend to bake them in a muffin pan, no rolling dough or cookie cutters, just a dollop of mixture into a sprayed pan. Couldn't be easier.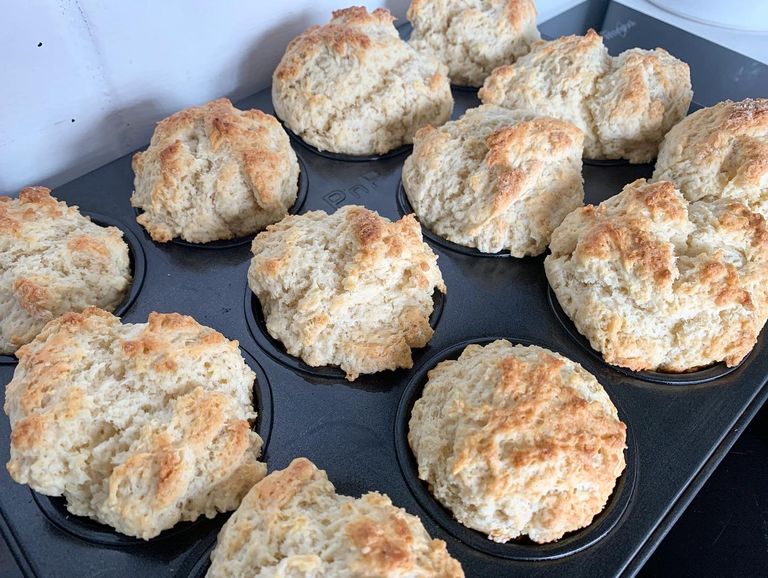 INGREDIENTS
2 Cups SR flour
4 tsp baking powder
½ tsp salt
1/4 Cup Sugar
6 Tbsp Unsalted Butter (room temperature)
2/3 Cup milk
1 Large Egg
METHOD
Preheat oven to 220C.
Spray or grease muffin pan.
Mix dry ingredients in a bowl.
Mix wet ingredients in a separate jug.
Add wet Ingredients to the dry and mix with a butter knife until just mixed into a wet dough.
Either shape on a floured surface and cut with a cookie cutter.
Or divide evenly into a muffin pan. (I prefer this)
Bake for 13 mins in the middle of the oven. (Bigger scones may need a couple extra minutes)
Eat while hot for the best results.
Makes about 10 scones.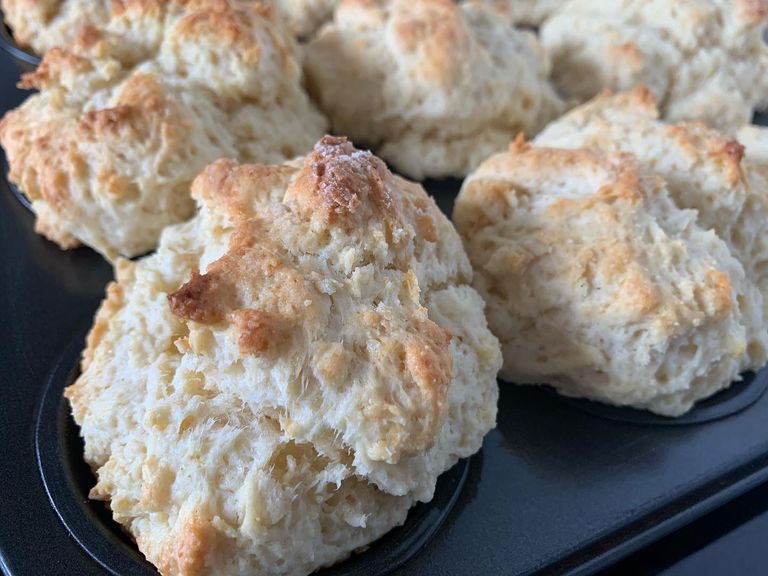 I love to serve them with butter and cream, and they usually disappear pretty quickly.
*Yum! *🤤
Let me know if you give this a try or just save it for later.