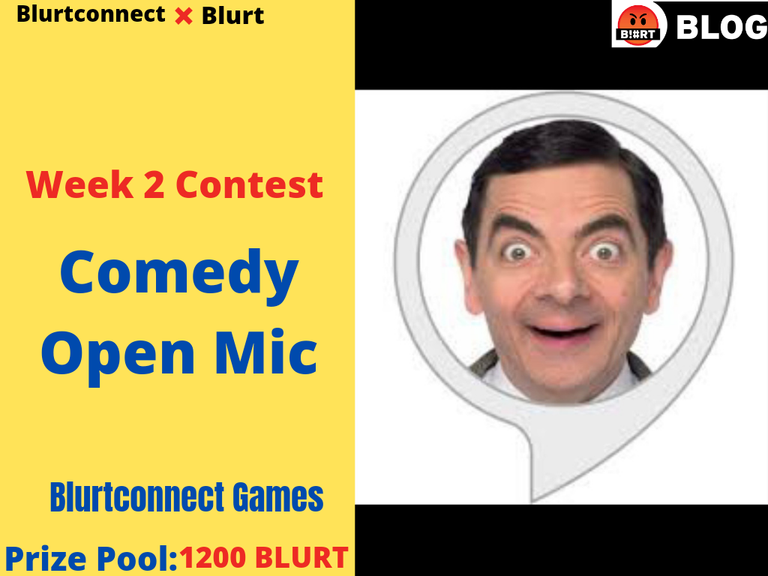 Face of Comedy
Laughter is good for the human soul and health. Laughter lifts your spirit on a bad day, it cheer you up after a long day and can simply make you feel better.
This is a contest where all team members will share posts.We expect all individual team members to participate in this edition because comedy is a talent that varies among individuals.
Don't overthink it, if you think something is funny, this is the time for it.
Hello Blurt friends and welcome to Week-2 of season-2 Blurtconnect Games . We have a total of 6 teams who are competing tete-a-tete in pursuit of the supreme price.
We are happy with the response of blurt members in the week-1 session.We received amazing entries from the teams. We hope to receive more of such engagements this week 2.
The topic for this week is OPEN MIC COMEDY
In this week-2 we look up to our different team members to provide us with original works. The team members can recreate their favourite comedy or Share with us an Orignal comedy or comedy scene.
Everyone has his favorite comedy scene. This is an avenue for you to share it with us either as an individual. You can also choose to use original watermark memes or gif.
Details:
Each team member is to tell us something funny and unique about a country, a city, or any place.
The story should be about an encounter you had somewhere you have lived. It can be your home country or somewhere you have been throughout your life. This includes cities or even places like restaurants, parks, hospitals, or anything of that sort.
You are also free to talk with us about a belief, a superstition, or a tradition that you believe to be funny
Rules
Every team member must participate in this contest. The failure of any team member to participate will lead to the disqualification of her team in this season 2 tournament games.

No posts under 200 words. Lazy posts will not be condoned

The participating team members can use original watermark memes or gif

If you decide to make a video,You can post Your videos either on youtube or on Dtube, whichever platform is more convenient is acceptable and add the link to your BLURT post.Video should be at least 60 secs/a minute long.

Team leaders should submit their entry as a comment on this post while the remaining two team members should submit their individual entry as a reply to their team leaders comment.

Please understand that you must work as a team to produce three quality post from all team members account.

Please be original with your title and do not simply copy and paste it from this contest.

Participants should include #openmic and #blurtconnectgames as one of their first 5 tags.

All posts must be in English or have an English translation.

Every post should be submitted on or before the deadline.

Team members should follow @blurtconnect-ng account.

The best entries of the week will be selected to receive a vote from @megadrive, @leifasaur, @tekraze, @blurtconnect-ng, @onchain-curator, @blurtbooks, @kamranrkploy, @powerclub and @blurtainment

Team members can also share their post on Twitter and tag @onchain_curator, @blurtofficial and @blurtlove to receive extra votes (optional)

Follow the rules.

It is important each team members adhere strictly to the rules.
Deadline >>.....>> 25th May 2022
A 48hours voting post will be made on 26th May 2022, which will allow Blurt members to vote for their favorite team post of the week.
Registered Teams
sponsors
Blurtconnect Games is proudly sponsored by
@saboin @tekraze @kamranrkploy @megadrive @curtwriter @blurtainment @chibuzorwisdom @onchain-curator @blurtbooks and @powerclub
We are very grateful to our sponsors.
We are open for more sponsorship of any kind.
Kindly leave a comment on the kind of sponsorship you wish to offer us and we will reply accordingly.
Thank you!!!🥰🥰💚💜❤️
BLURTCONNECT-NG MOTTO
The strength of the wolves is the pack and the strength of the pack is the wolves.
All for one and one for all.
BLURT belongs to all of us.
Let us all join hands and give blurt more value.
CLICK HERE TO VIEW BLURTCONNECT INTRODUCTION POST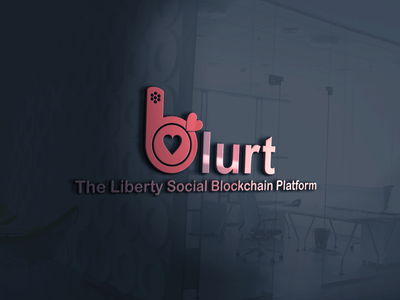 src
STAY TUNED FOR MORE