Hello Blurt, let's do this again!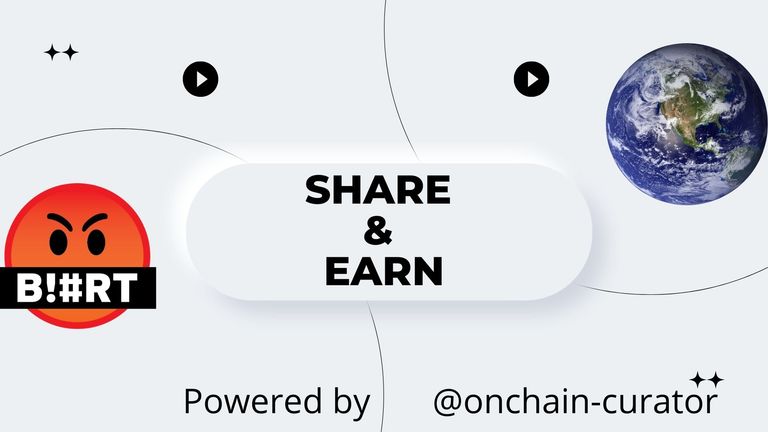 The essence of this contest is to encourage every account on Blurt to participate in promoting Blurt on social media. So far, we are using Twitter for this and we want to gain traction for Blurt on Twitter. For this to be successful, we need the contributory effort of EVERYONE on Blurt.
Just share your quality posts on Twitter and (of course) get an additional reward for doing that.
That's exactly what this share and earn contest is all about. Remember, while you participate, you are also shining light on yourself as a quality content creator. It's a good way to build your social capital.
Fair play to those that are already doing this. We are proud of you all. The same goes for everyone that participated in the previous edition of this contest. We were able to record 77 entries from 24 participants in the 8th weeks of the contest. Click the embedded link to see all the winners and winnings.
Are you ready to join?
Read 👇
---
Guideline to follow while making an entry
---
Regardless of your Community or the topic you write on, you are free to participate in this contest. Community accounts, Curation accounts and other project-based accounts are free to join this contest. All you need is to share your posts on Twitter every day in this format.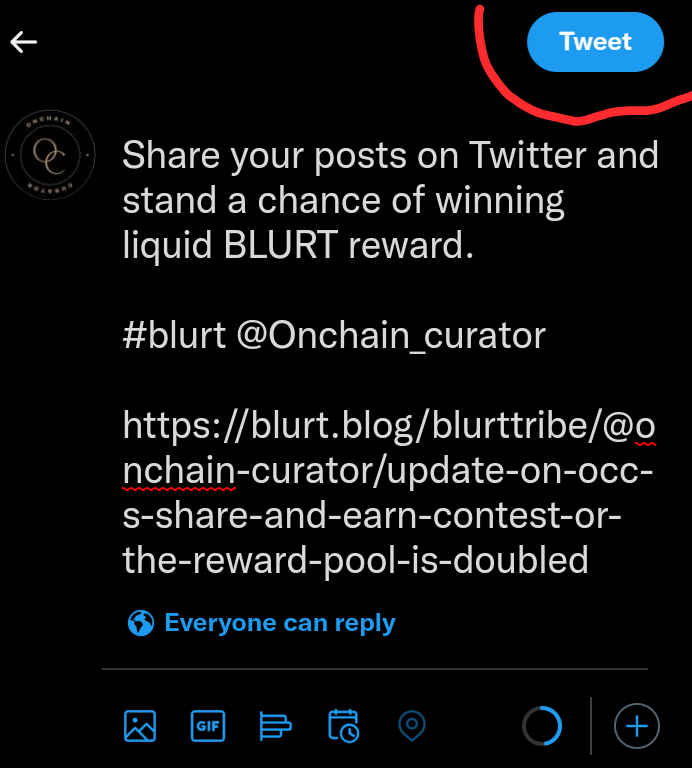 Write a brief description of the post.
Use #blurt on the tweet. It helps to spread the word about our Blockchain.

Mention @onchain_curator on the tweet so that we can find the post for collation.
Attach the URL of your post and make the tweet.
That's all.
---
Additional Update
---
All posts must be written in English or, at least, have English translations.

Except for freewrites and poems (quality ones of course), all content should have at least, a 250-word count.
Trust me, that's not asking for too much. We are getting acquainted with some writing communities so, you've got to be sure that what you will be posting out there would have good quality. It helps to shine a good light on the blockchain.
---
Let's get to the reward
---
The first, second, third and ....every other position would be decided based on the number of quality posts shared on Twitter by each of the accounts.
1st Position = 40 Blurt
2nd Position = 30 Blurt
3rd Position = 20 Blurt
4th Position = 10 Blurt
All quality entries will get a vote from onchain-curator. Some posts will also be voted using Ecosynthesizer's account.
Winners and winnings will be announced on SATURDAY.
Don't miss it.
---
---
For the record, our onchain-curation activity is still on. Any quality content published on Blurt (regardless of hashtag or Community) will always stand a chance of being curated by us.
Blurt on,
Reblurt this post,
Follow us on TWITTER, and
Enjoy being part of this Blockchain.
---
Header image is mine. Designed via Canva

---
Posted from https://blurtlatam.com