Jeremiah 8
22 "Is there no balm in Gilead?
Is there no physician there?
Why then is there no healing
for the wound of my people?"
Everyone has seen a Nicotine Vape bar, with Refills and Containers being sold to last a month, etc. But when it comes to Hemp, and even Cannabis, the Distillate Industry has gone gram by gram, meaning if you walk into the dispensary and ask for a Refill they say "We sell Cartridges", same at the Delta 8 store, usually CAKE Brand and some others. My Wife and I first saw this refill concept at "the Pure", a dispensary in Colorado selling clean Delta 9 Refill Syringes during the Vitamin E Acetate scare everywhere else in the Country, during the Mario Cart Vape times in Dallas. We are now bringing that concept to the Hemp Industry, this is likely how the Cartridges are done on the back end anyways in many cases. We should start to see a much different kind of Industry, with Hemp being more abundant, no plant Counts or much regulation for Plants, outside the Delta-9-THC content, meaning this should scale up much easier and it has the benefit of looking at the MMJ and Recreational Marijuana Industries.
These are 510 Vapes and Cartridges, the Vapes are the standard Ooze, I think Slimline, we found the 1.0 to be a little stronger of a heating pad than the 2.0 of the same brand and everything.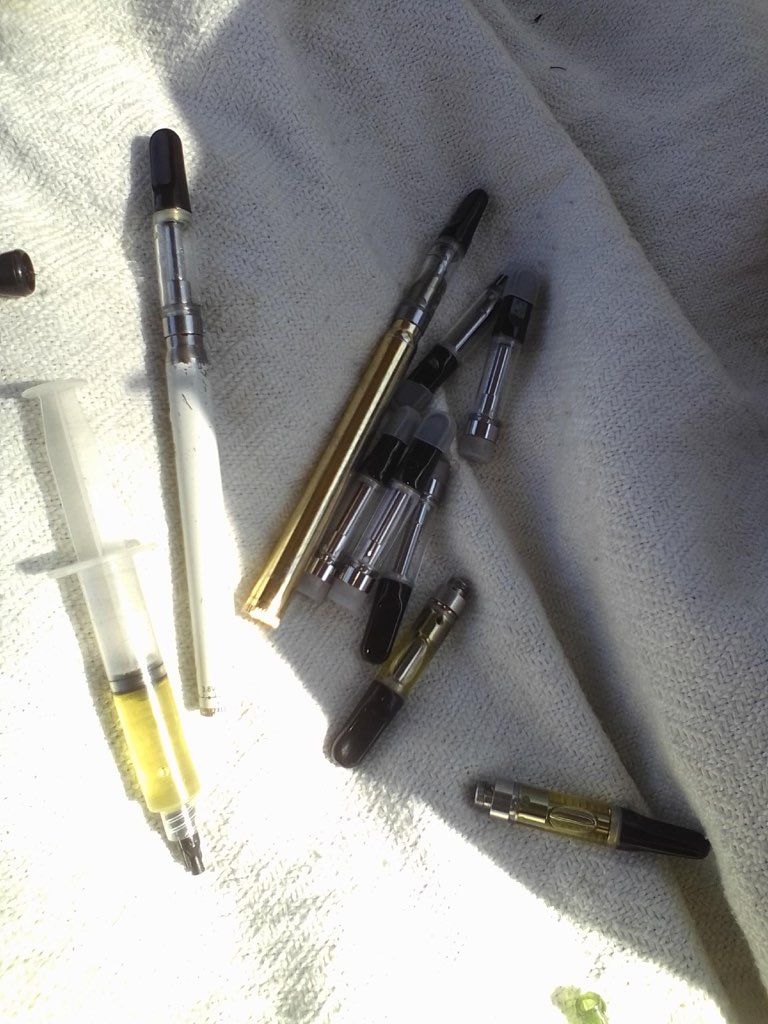 This is Delta-8-THC-O in a Syringe and an Empty Vape.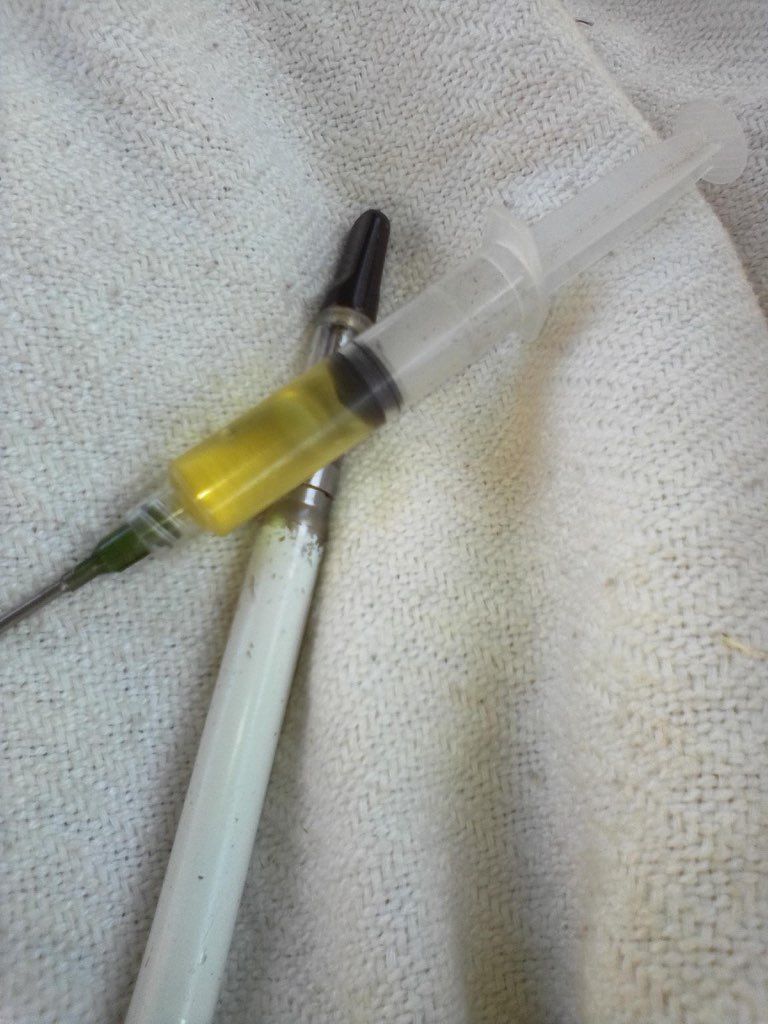 The Syringe is a Glue Tip Syringe so we can fill the Cartridge easily, without having to do anything but squirt it in.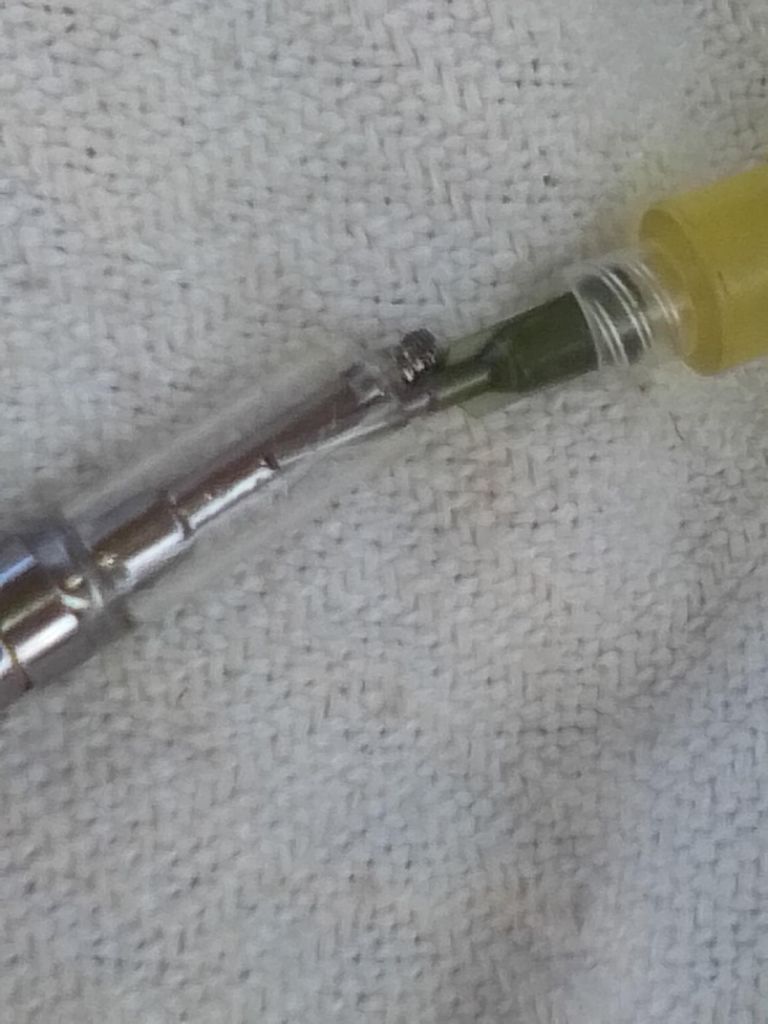 It takes 1 ml to fill each Cartridge, Syringes are usually 5-10 ml, translating to 5-10 Cartridges or 5-10 Grams.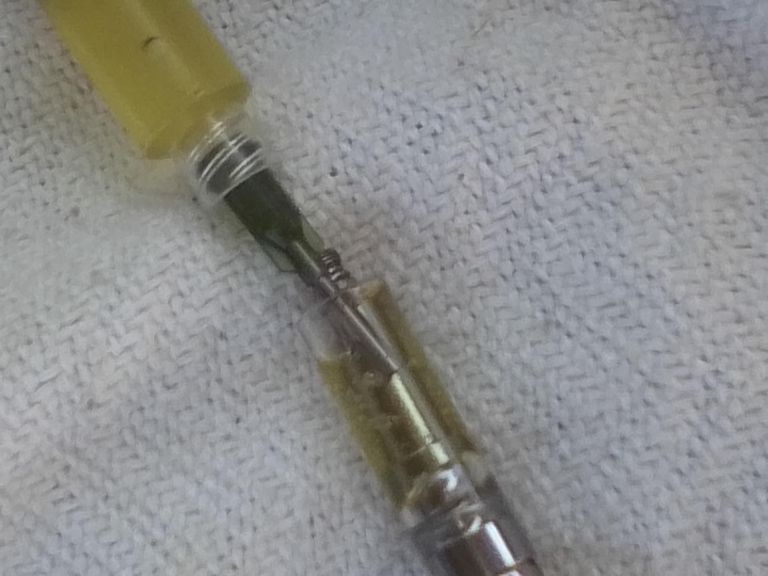 The Syringes should have a Leur lock to keep extra oil in, there are 2 standard kinds of locks to choose from on most of these types of Syringes. And the Vape is refilled.

We are a 501(c)(3) Religious Marijuana Organization, we see the Hemp Industry in Texas as part of something good, and we want to propel it forward. We will be going around Dallas teaching people about Hemp products and Blockchain, Introducing the City to the Van Kush Family, as we post on the Blog and Introduce Dallas to BLURT.