Hello my dear Blurtians!
Today I will deviate a little from the main topic of my blog and propose to talk about plants. After all, for many of us, gardening is one of the hobbies. And I want to tell you about a wonderful flower that is the first to bloom in my garden - this is hellebore. Unfortunately, this year there are no flowers yet, but they will appear very soon. So in this post I've used both credit pics and pics of my garden.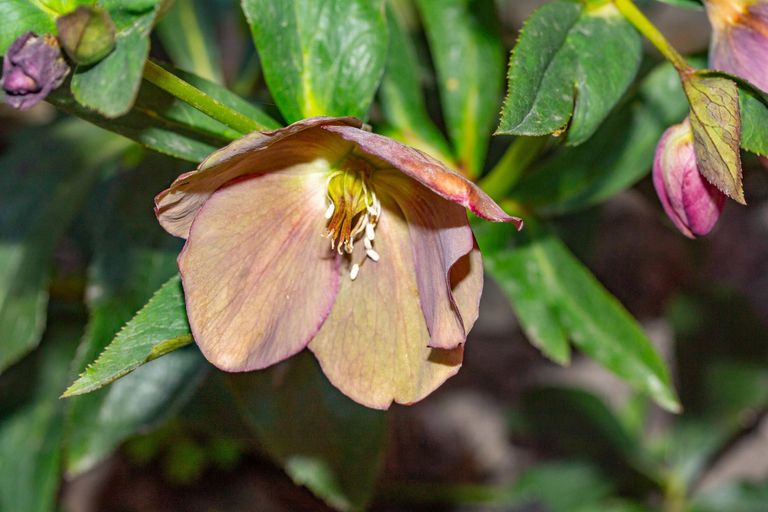 I must to admit that it was an amazing winter! It was more like spring. I was somewhat discouraged to find swollen buds on my trees today, and young leaves on a shrub! Just a couple of years ago at this time my yard was covered with a thick layer of snow.
Plus, I found my hellebore getting ready to bloom. I decided to work a little in the garden and start with the hellebore. But then half a problem arose ... I could not get to him because of the overgrown dog rose. The thorny branches literally attacked me! I had to arm myself with a secateurs.
Finally, having reached the hellebore, I cleared the ground of last year's foliage and cut off some of the leaves. And then doubts seized me: am I doing everything right? What do I know about this plant? And I started researching the issue.
Growing hellebore is a rewarding task for gardeners. In addition to its beautiful and unusual flowers, hellebore plants have attractive green foliage that is a delight to the eye in landscapes. Once established, hellebore care is minimal. This herbaceous or evergreen perennial dislikes deer and other plant-eating animal pests.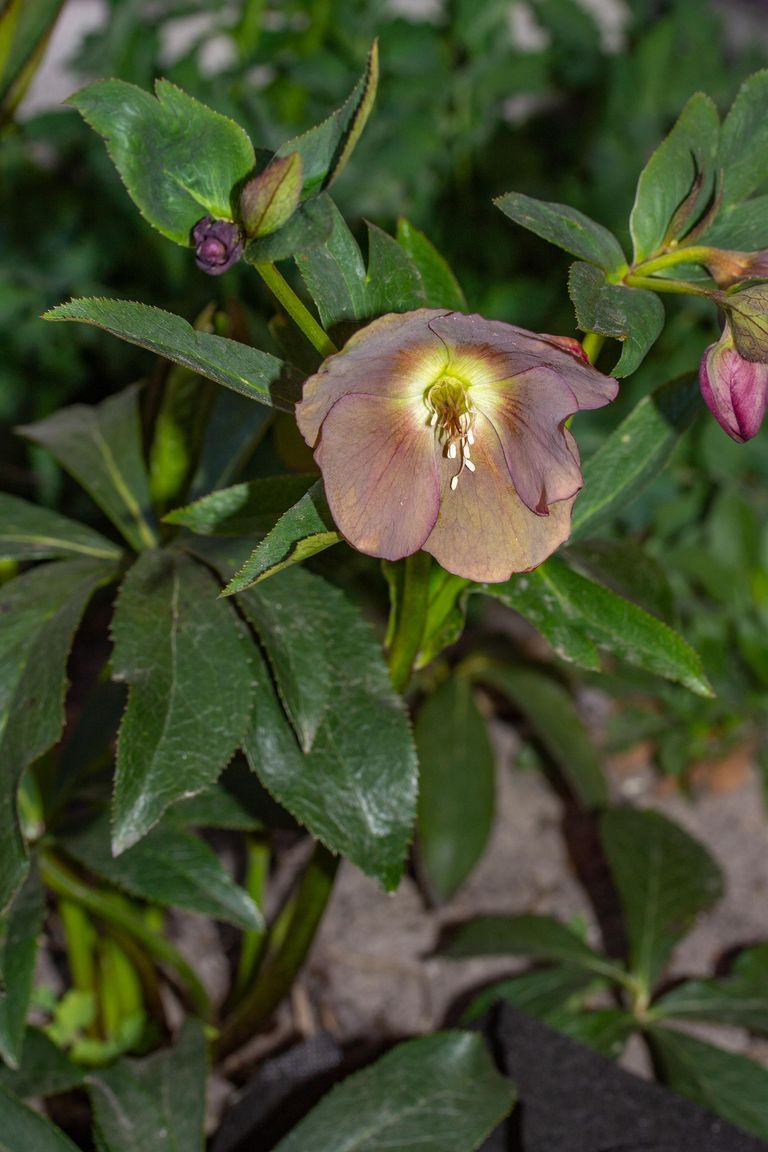 Helleborus is a herbaceous perennial plant. It belongs to the Ranunculaceae family. And here we must be careful: all parts of the hellebore plant are poisonous, so keep children and pets away. It seems that my birds should also refrain from walking in that part of the yard.
There are about 22 types of Helleborus. It grows in Europe, some Asia regions, some African countries and on the territory of the Balkans.In my country , Ukraine, it's also very popular. According to legend, these flowers were given as a gift to the Christ Child. In many countries, the perennial is known as the "Jesus flower."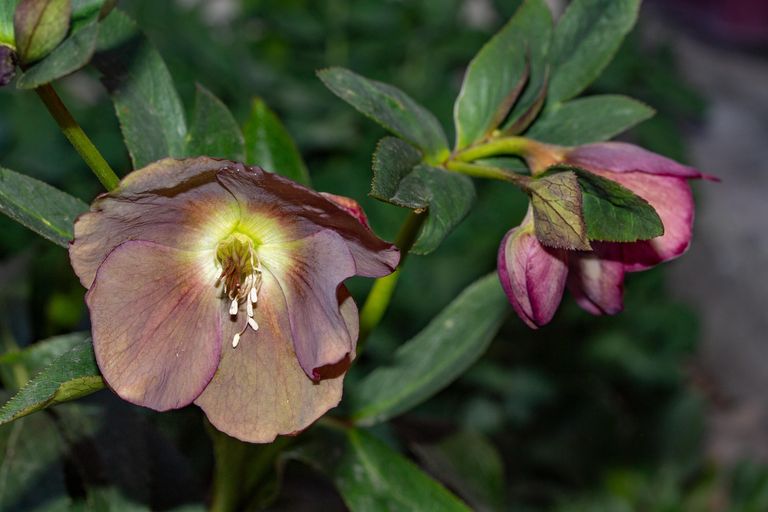 Many gardeners love Heleborus for its early flowering which usually begins in January, sometimes in late fall. But here I must say that it still depends on the region. For example, my hellebore usually starts blooming at the end of February.
When choosing a spot in your garden for hellebore, keep in mind that this plant makes a fairly large rosette of leaves. I recommend an area of ​​60 cm2 per plant. Heleborus grows 25 to 50 cm tall. It has a fairly thick rhizome and a simple stem. The leaves are palmate, leathery and rooted. Direct sunlight has a bad effect on the decorativeness of the leaves, so it is better to choose a place with a little shading. Proper planting will ensure stable flowering without transplantation for 10 years.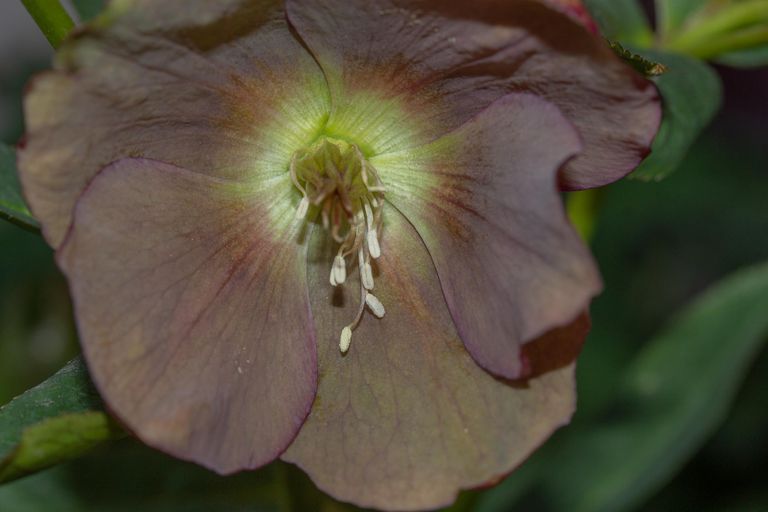 The flowers are cup-shaped and appear at the top of the stem from February to June. Sepals are often confused with the petals of plants. True petals have long since become nectaries. Flowers come in white, yellow, pink, and ink. It can be diphone. Flowers are single or double, the latter being more decorative. Now I have only one hellebore, the one you see in the photos. Last year I bought and planted two more plants - white and maroon, and I hope they took root. We value hellebore because it blooms early.
Grow hellebores in rich, well-drained soil in full sun to shade, in front of borders, under shrubs etc. Good, nutritious soil allows you to eat very little - it absorbs a lot of nutrients from the earth. In late summer and early autumn, try to apply phosphorus and potassium fertilizers. Enough and half the dose indicated on the packaging. Covering the soil with suitable foliage can replace top dressing and will also protect the plant from the cold and from small rodents.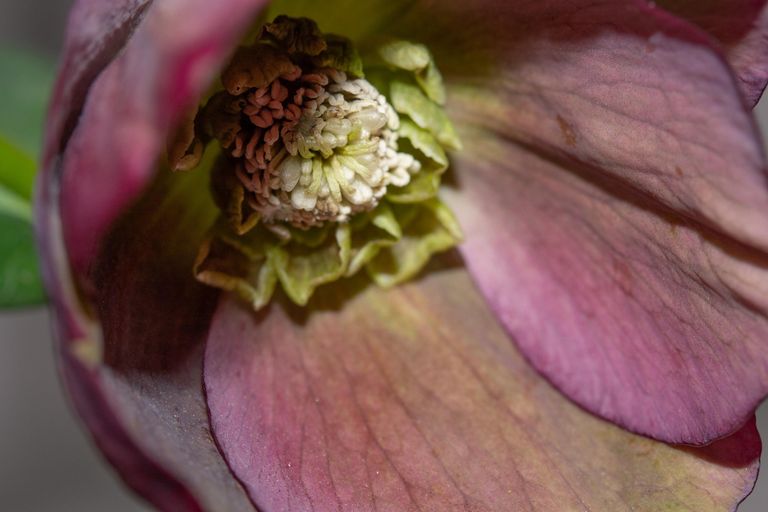 At the end of winter, the old and yellowed leaves are removed to power the next season's plants. This approach has two main advantages. Firstly, the flowers can take on a new color, and secondly, last year's diseased leaves are often attacked by fungi. There is no need to prune the leaves prematurely, they continue to play a protective role and participate in many growth processes. However, this only applies to old leaves; if black spots appear, the leaves should be removed immediately and disposed of in the fire.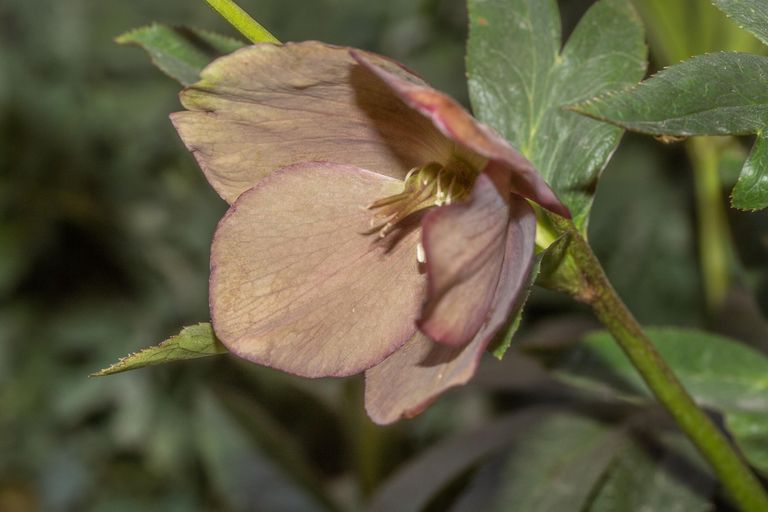 Some gardeners grow Hellebore in a pot as an ampelous plant. But the Helleborus needs a lot of space and, accordingly, a frequent change of the pot. However, the plant does not like frequent transplants, so it is very difficult to grow ampel hellebore. If you do not know this culture thoroughly, it is better not to risk it.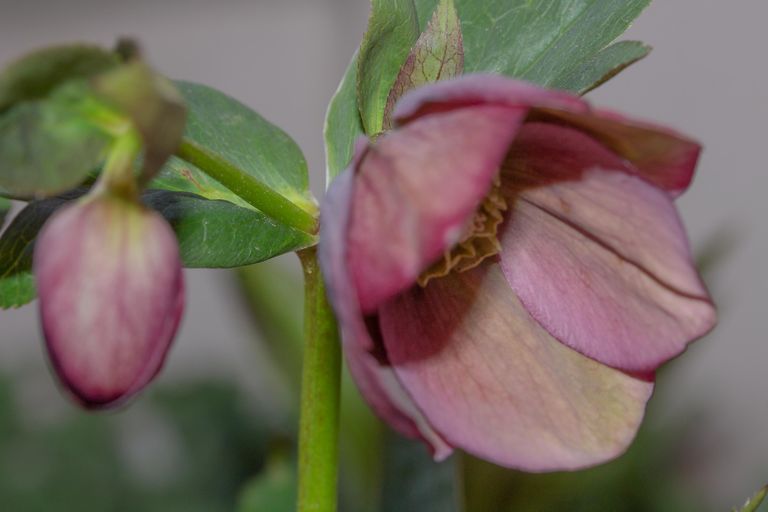 They write that hellebore is able to improve the metabolism in the body, reduce blood pressure and the amount of sugar in the blood. The latter property will be especially useful for diabetics and overweight people. I would prefer to leave the preparation of hellebore remedies to pharmacologists, since the plant is still poisonous. But as for weight loss, I can say for sure that caring for the garden is very conducive to this.