Hello everyone!!!
The Blurttribe community is excited to bring to you another contest, which is focused on promoting your tribe on blurt. The community have had other contests that reflects on different topics and we're here with yet another interesting topic to write on and share.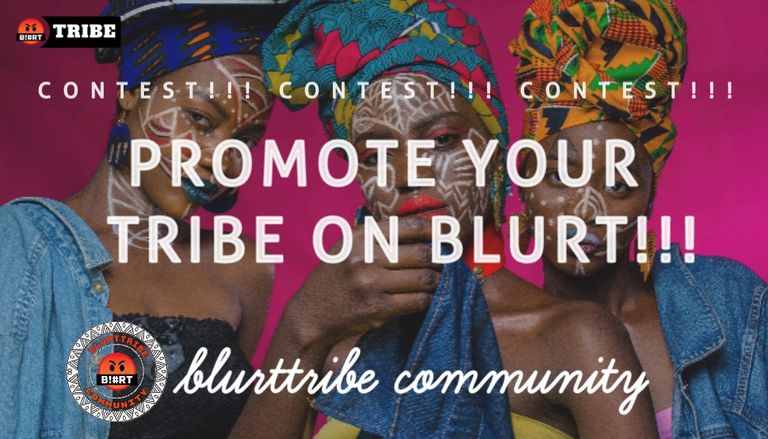 background Photo by Bestbe Models:
This contest is for everyone to participate in, have fun and win!!!
Everyone loves and appreciate their tribe, no matter the situation, there must be something special about your tribe that makes you want to talk about it.
Thus, this contest was organized for everyone to share and promote their tribe here on Blurt.
What's your tribe and why do you cherish your tribe the most, what are those special things that makes your tribe unique?
Be creative and be original in your writing.
Rules for the contest
Any language is welcome

Make sure to reblog this post and drop the link of your post in the comments section of this post.

Please do not plagiarize.

Invite at least two of your friends to join in the contest.
Rewards Pool:-
| Winner | Prize |
| --- | --- |
| 1st Winner | 35 BLURT |
| 2nd Winner | 30 BLURT |
| 3rd Winner | 20 BLURT |
| 4th Winner | 15 BLURT |
Deadline:-
This contest starts today till Saturday (14th May 2022). Winners will be announced on the 15th May 2022.
Good luck to all participants.



:::Discord :::Whatsapp:::Twitter :::
YOU CAN VOTE FOR OR DELEGATE BLURT POWER TO @blurttribe TO SUPPORT CURATION