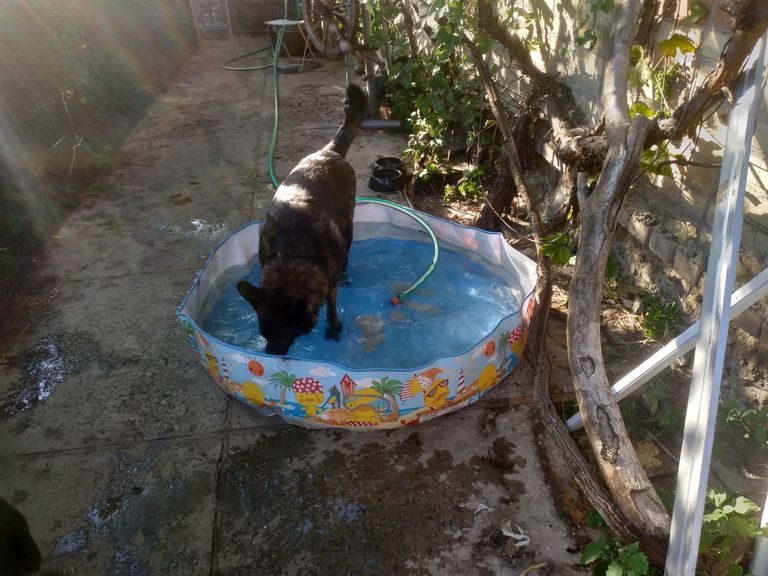 Hello my dear friends!
Today I tested the dog pool. My friend lent it to me to see how my dogs react to the idea. A pool is not a luxury but a necessity. Because of the heat, I make incredible efforts to create comfortable conditions for all animals.
I did not dare to buy a dog pool right away. It is not very expensive, but for me now any costs matter. Therefore, when the opportunity arose to try it first, I gladly agreed.
Umka turned out to be the bravest dog. She gladly climbed into the pool to cool her paws. Even if only she will use it, it will not be a waste of money.
https://youtube.com/shorts/nwqlZ-EAYMM?feature=share
I also want to say a few words about jay chicks. During this time, they have grown noticeably and are already completely independently eating "adult" food. I mean the kind of food that they tear with their beak while holding it with their paw. So do all corvids and birds of prey.