This charming girl was thrown outside in the winter, she slept in the snow, she was in such a terrible state that it was impossible to determine the sex. She did not approach anyone, and did not run away. She just waited faithfully for the owner ... at the place where he left her.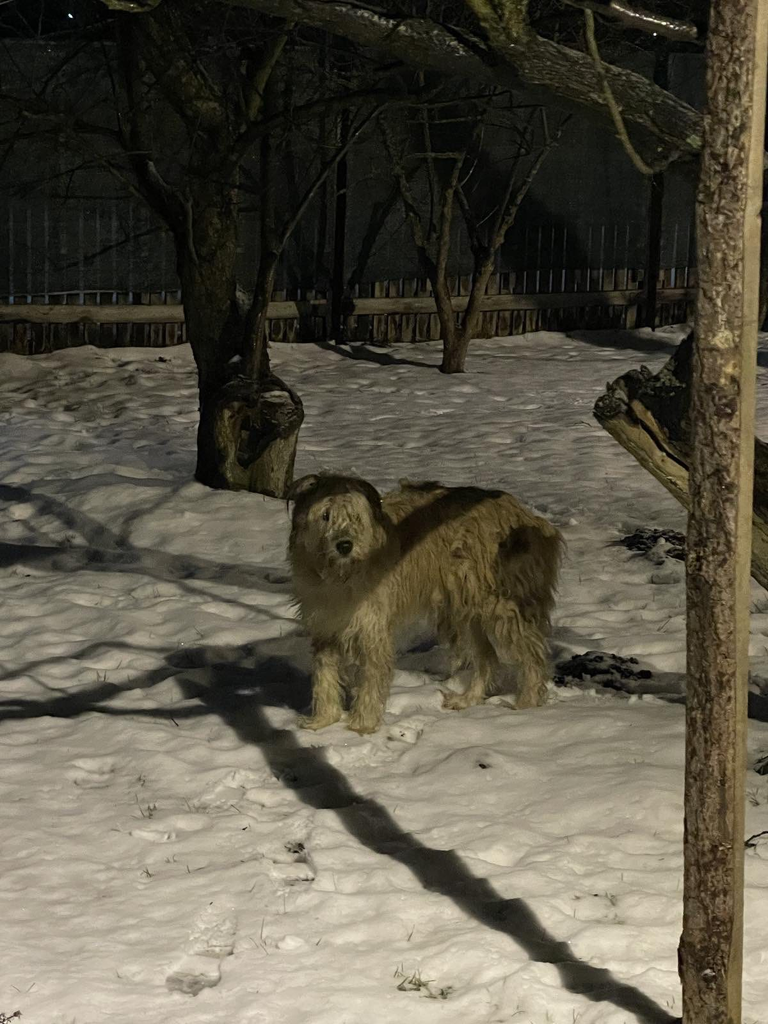 I found out about her on social networks, she was on the next street from my house. I went to feed her and look for her owners, hoping that she was still lost.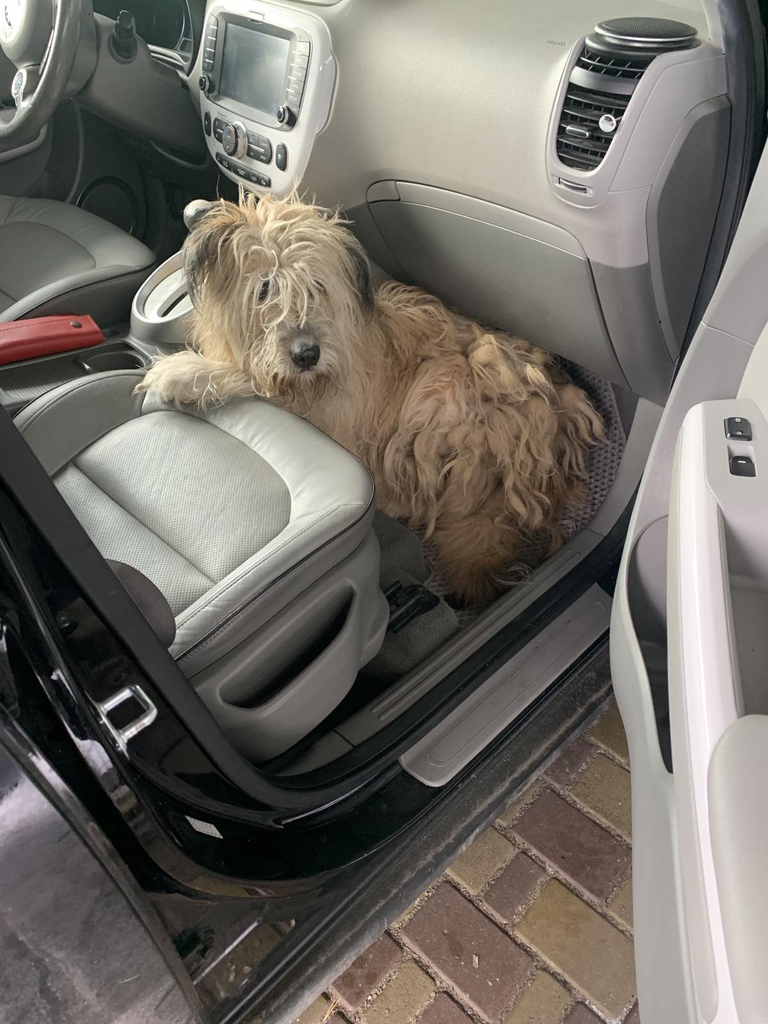 A few days later there were supposed to be severe frosts ... my heart was breaking ... I went to feed her, and for the first time she approached me, I opened the car door, she sat down and we drove home!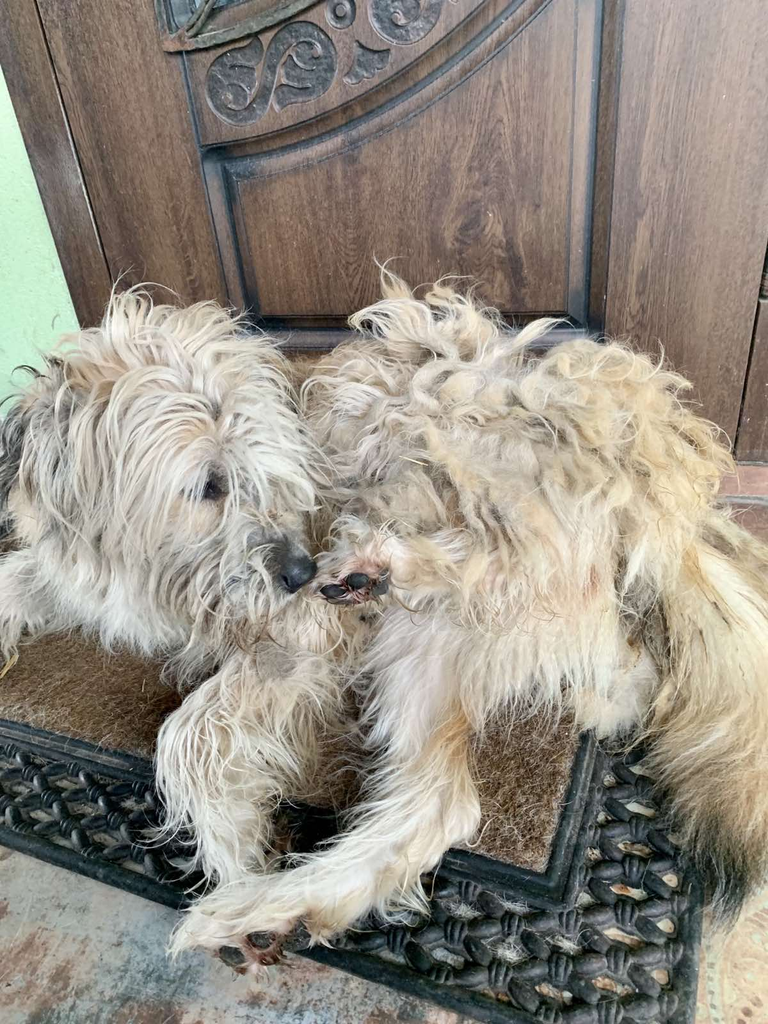 She turned out to be a young, frightened girl, with very big problems with her coat. On the same day, I cut off her tangles, it was very painful for her, but she endured everything. Then we began to learn to live in a family, in care ... and then the war ... she was very scared ...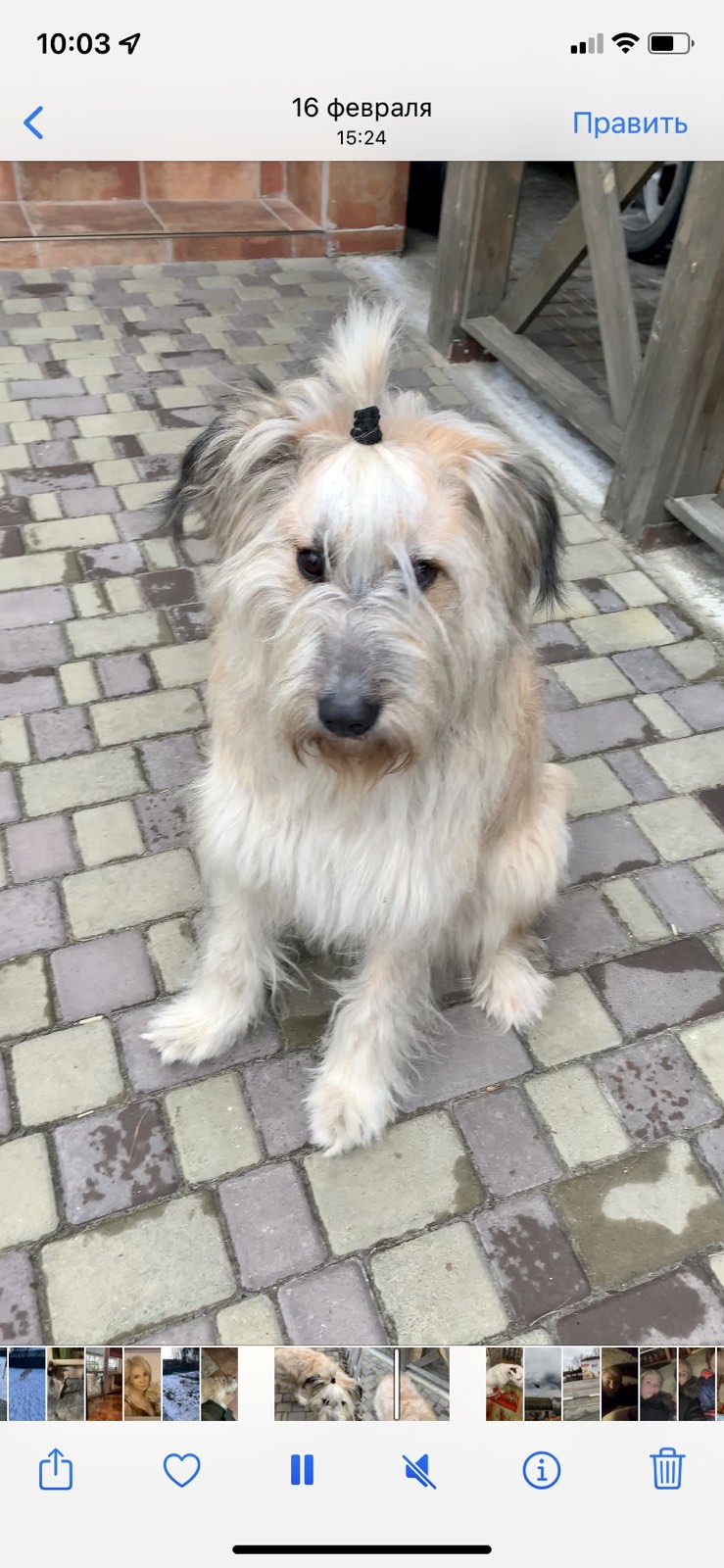 Of course, she is an adult dog and she has her own character traits, but she tries, learns and makes great progress. My family loves her very much, and she loves us!
Шейла!
Эту очаровательную девочку выбросили зимой на улицу, она спала на снегу, была таком жутком состоянии, что невозможно было определить пол. Она не подходила ни к кому, и не убегала. Она просто ждала преданно хозяина...на том месте где он ее оставил.
Я узнала про нее в социальных сетях, она была на соседней улице от моего дома. Я ездила ее кормить и искать ее хозяев, надеясь, что она все таки потерялась.
Через несколько дней должны были быть сильные морозы... сердце разрывалось... поехала ее кормить, а она впервые подошла ко мне, я открыта дверь автомобиля, она села и мы поехали Домой!
Она оказалось молодой, испуганной девочкой, с очень большими проблемы с шерстью. В тот же день я обрезала ей колтуны, ей было очень больно, но она терпела всё. Потом мы начали учиться жить в семье, в заботе...а потом война..ей было очень страшно...
С приходом лета, ей было очень жарко и мы подстриглись, она оказалась очень маленькой и худенькой. Конечно у нее есть свои особенности характера, но она старается учиться правильным манерам. Моя семья ее очень любит, а она нас!