Chicken Caesar Salad Ingredients.
This is a very tasty salad that I can eat every day. And my family loves this salad.
Plus, it's easy to prepare.
From the ingredients we need: crackers (I cooked bread on the grill and it turned out very tasty crackers)
We also need chicken, it also needs to be grilled, well, if there is no grill, then you can bake the meat in the oven or fry it in a pan.
Lettuce leaves.
Spices.
Sauce.
Tomatoes.
Hard cheese.
In the end, I will show you what came out of it for me. I love these light salads. From them there is no heaviness in the stomach, it is also good for dinner.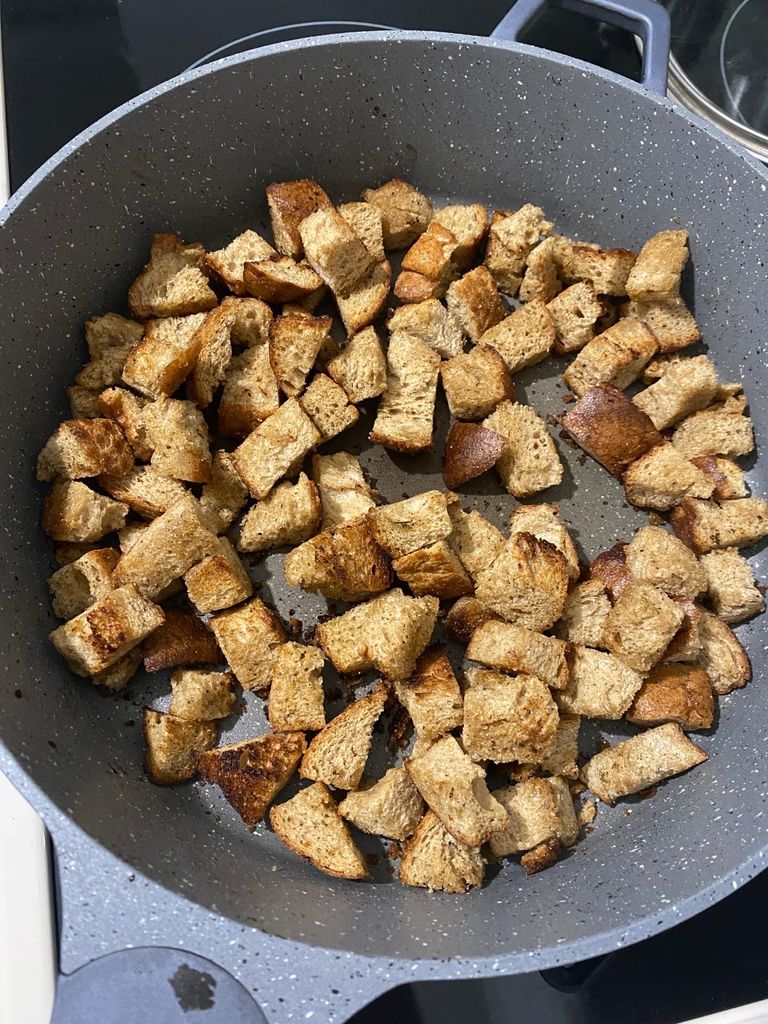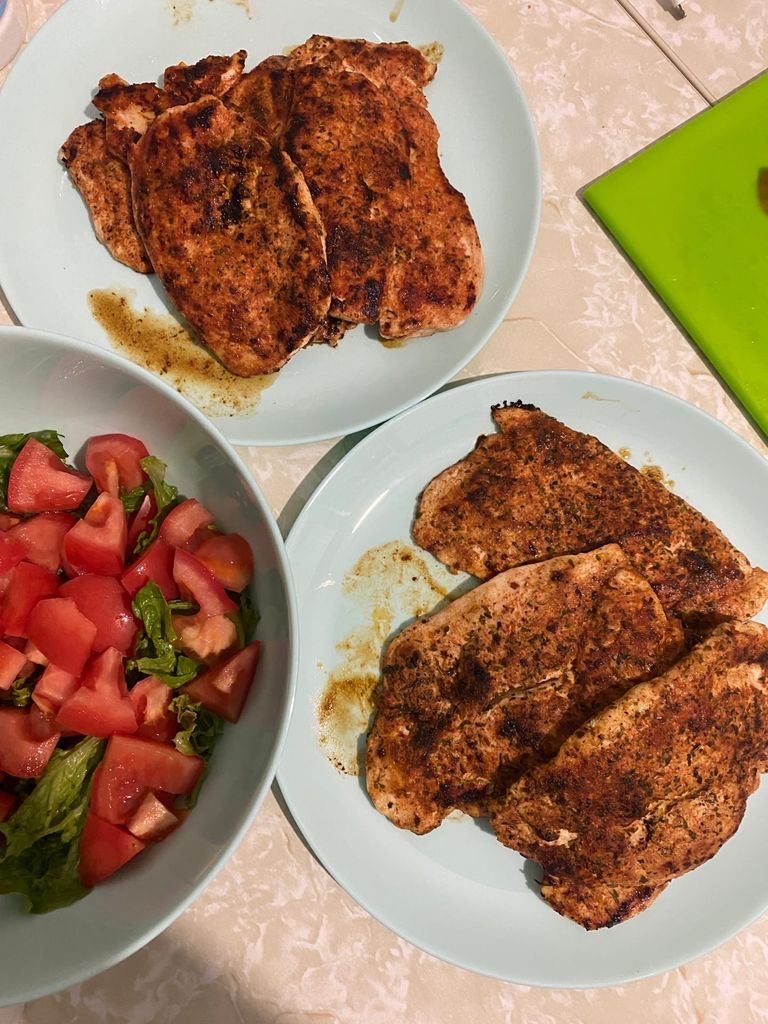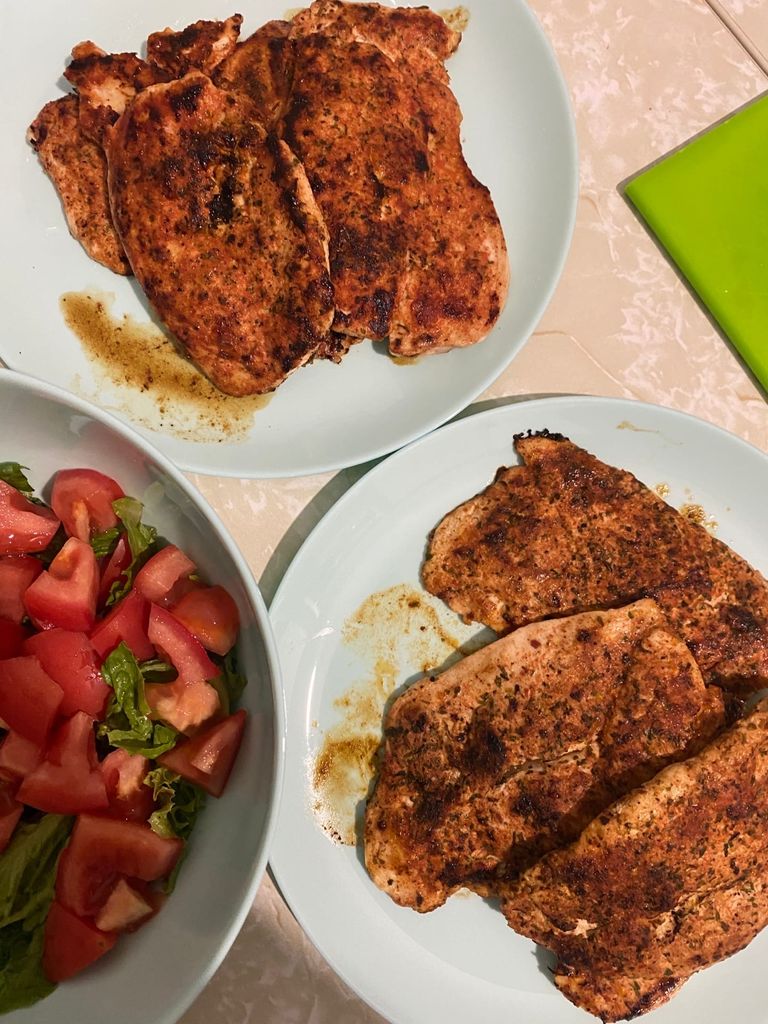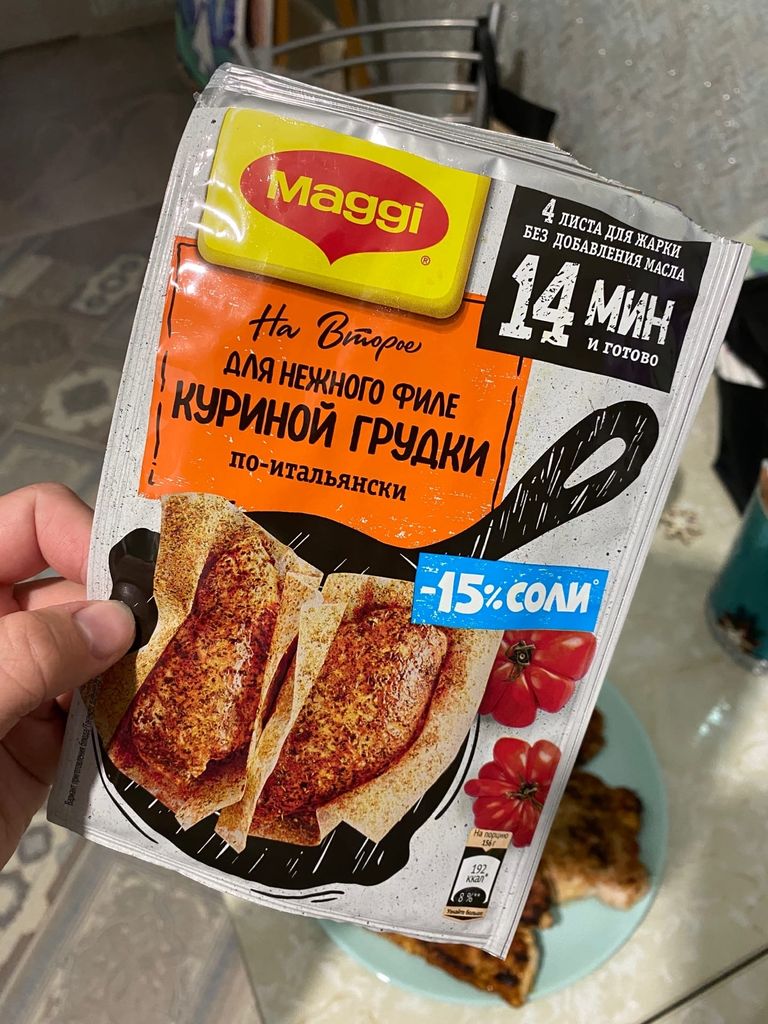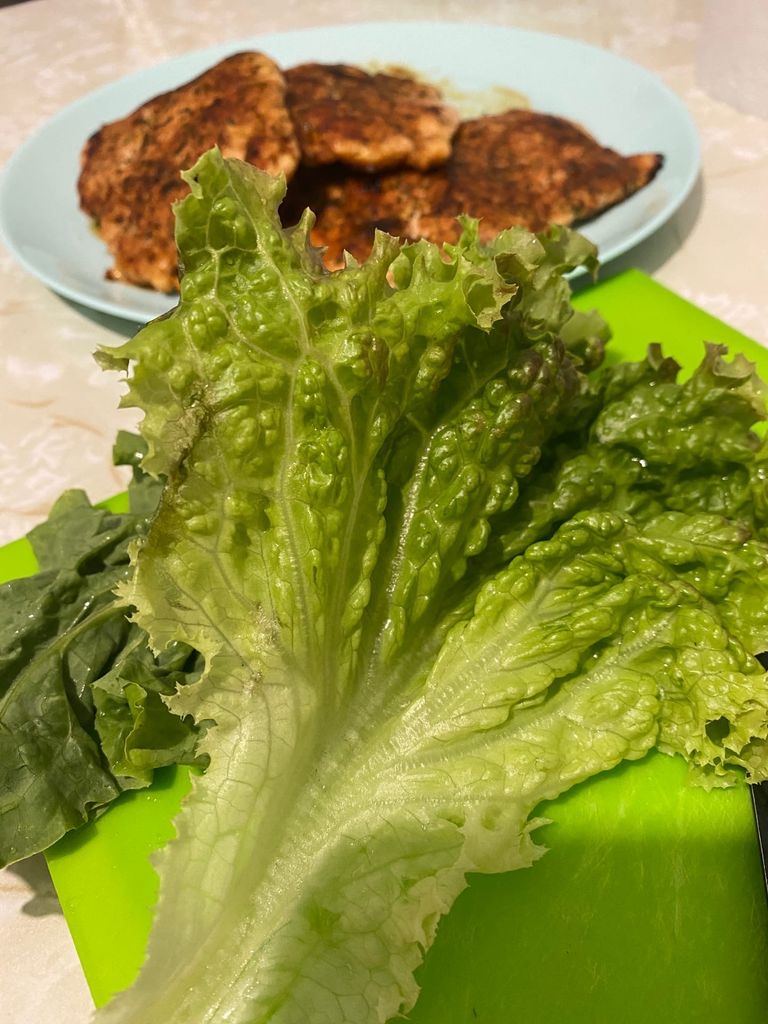 ---
Posted from https://blurtlatam.intinte.org