---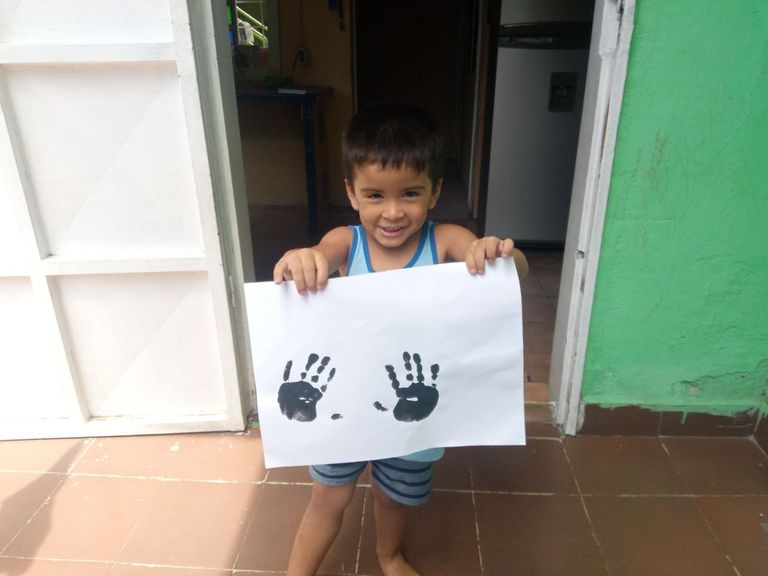 Fotografía Original
---
---
A veces como padres o madres, creemos que para ver a nuestros hijos felices debemos darles algo material, y la verdad que no es así. En primer lugar, pensamos en lo material porque ya tenemos la mente averiada por el materialismo que nos arropa cada día, olvidando continuamente las cosas esenciales de la vida. Por mucho que lo digan allá afuera y por mucho que se puedan leer frases lamentables como :
---
Sometimes as parents, we believe that in order to see our children happy we must give them something material, and the truth is that it is not so. First of all, we think about material things because our minds are already damaged by the materialism that surrounds us every day, continually forgetting the essential things in life. As much as they say it out there and as much as you can read regrettable phrases like:
---
"Prefiero tener dinero y llorar en una mansión"
---
I prefer to have money and cry in a mansion"
---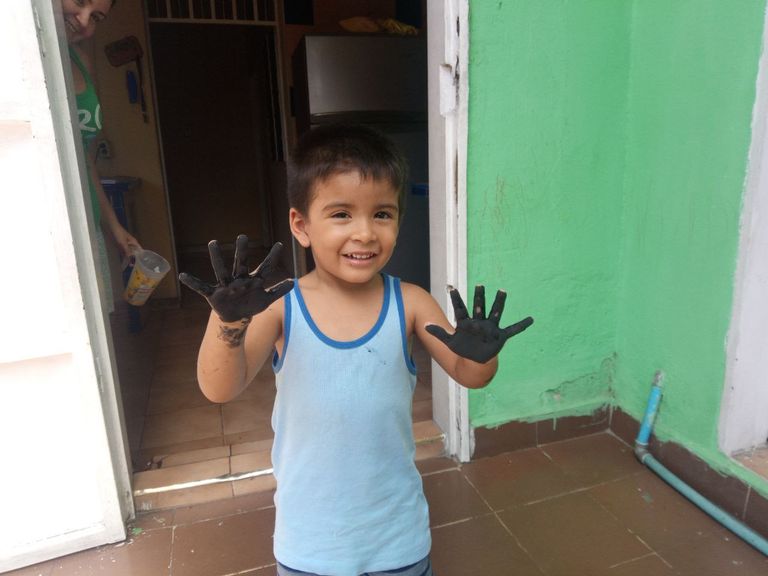 Fotografía Original
---
Ese día, mi esposa tuvo la idea de pintarle las manos a nuestro pequeño hijo para luego poner las manos encima de una hoja blanca grande, de esa manera sus manitas quedaban pintadas. No tienen idea de como disfruto esto, y es que estimular la creatividad de los mas pequeños de la casa les da muchos beneficios a nivel cognitivo. Recuerden, no hace falta tener dinero para que nuestros pequeños sean felices, el dinero es una herramienta muy poderosa pero por mucho que lo repitan por ahí, NO, no compra la felicidad. La felicidad no es una mercancía.
---
That day, my wife had the idea to paint our little son's hands and then put them on a large white sheet of paper, so that his little hands would be painted. You have no idea how much I enjoy this, and the fact is that stimulating the creativity of the little ones in the house gives them many benefits at a cognitive level. Remember, it is not necessary to have money for our little ones to be happy, money is a very powerful tool but no matter how much they repeat it, NO, it does not buy happiness. Happiness is not a commodity.




---

Posted from https://blurtlatam.com