Painting "Church" ⛪. Acrylic on canvas.
Materials: acrylic paint, canvas on a wooden stretcher, varnish, water, pencil.
Tools: brushes, easel, palette, rag, jar, palette knife, eraser.
This is one of my favorite paintings. Although, I say so for all my pictures. I love them all 🥰🎨
In general, I really love my job. It is very rare when a person does what he likes. Most often, people work out of necessity, and what they like as a hobby, they do a hobby in their free time.
I wish everyone to do what you like 😊💫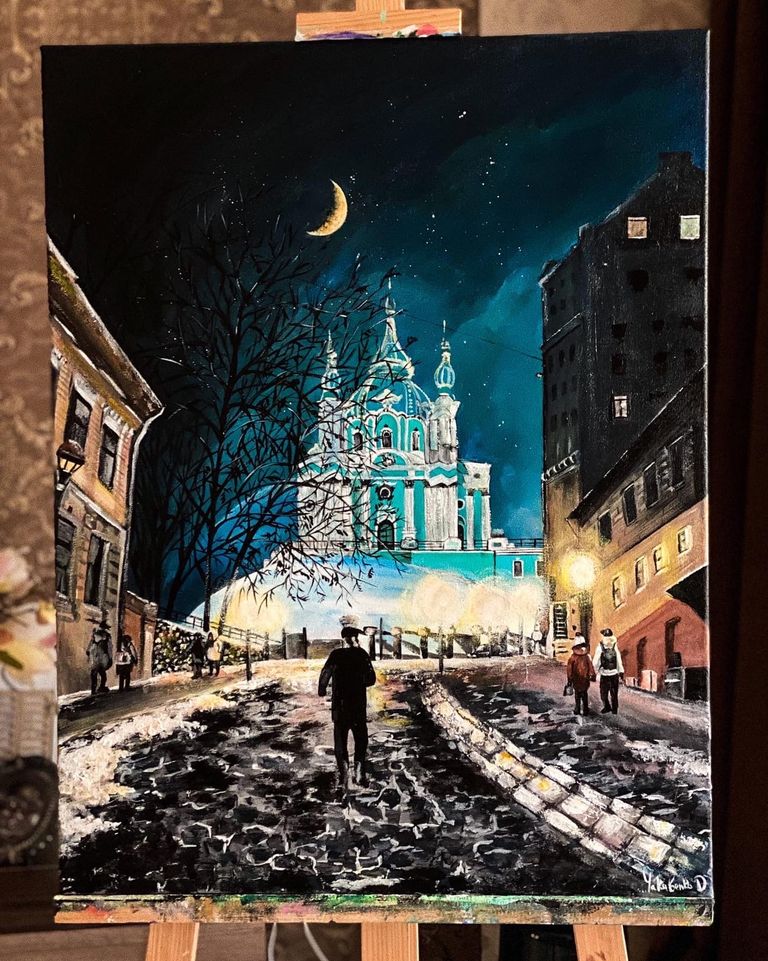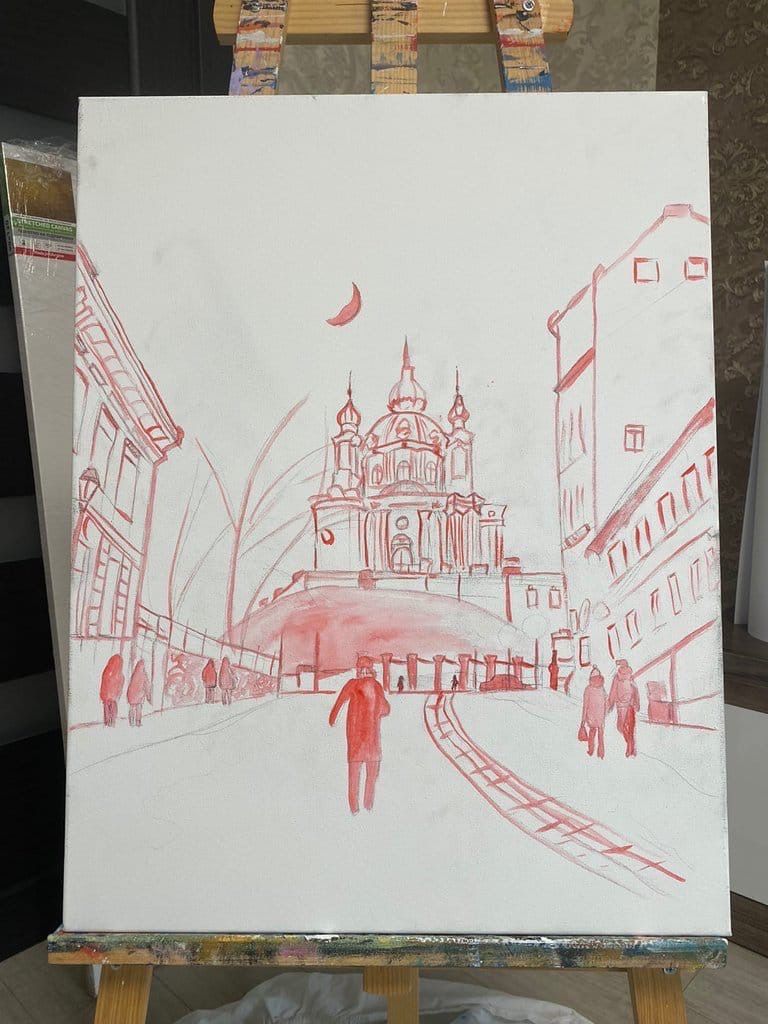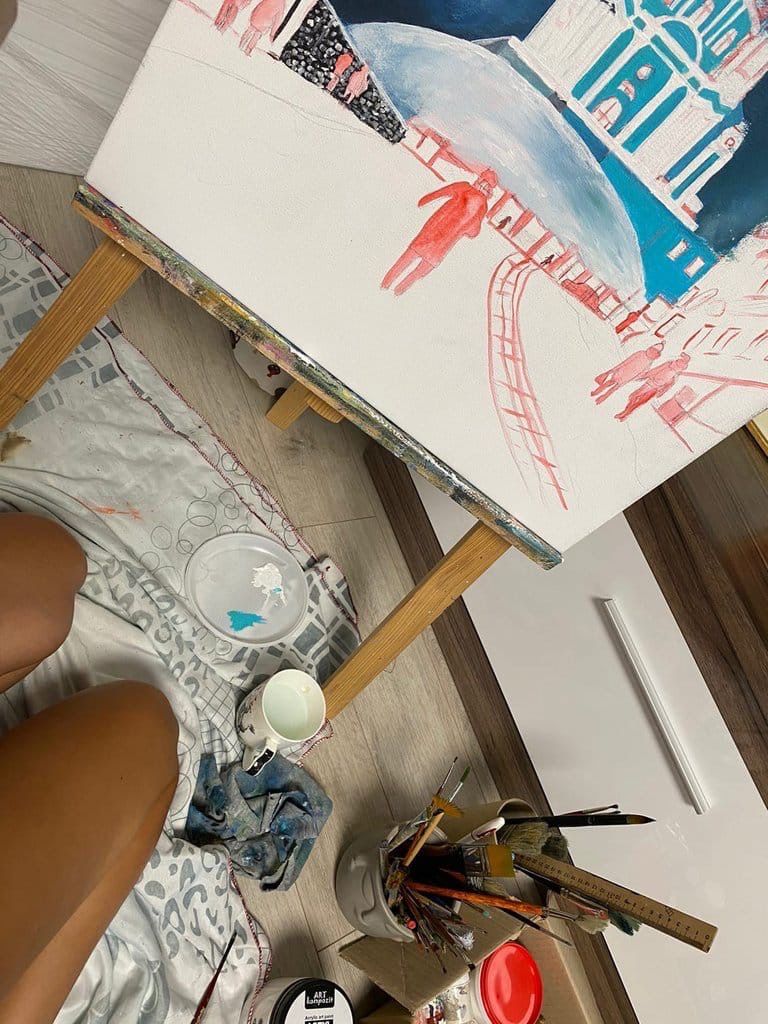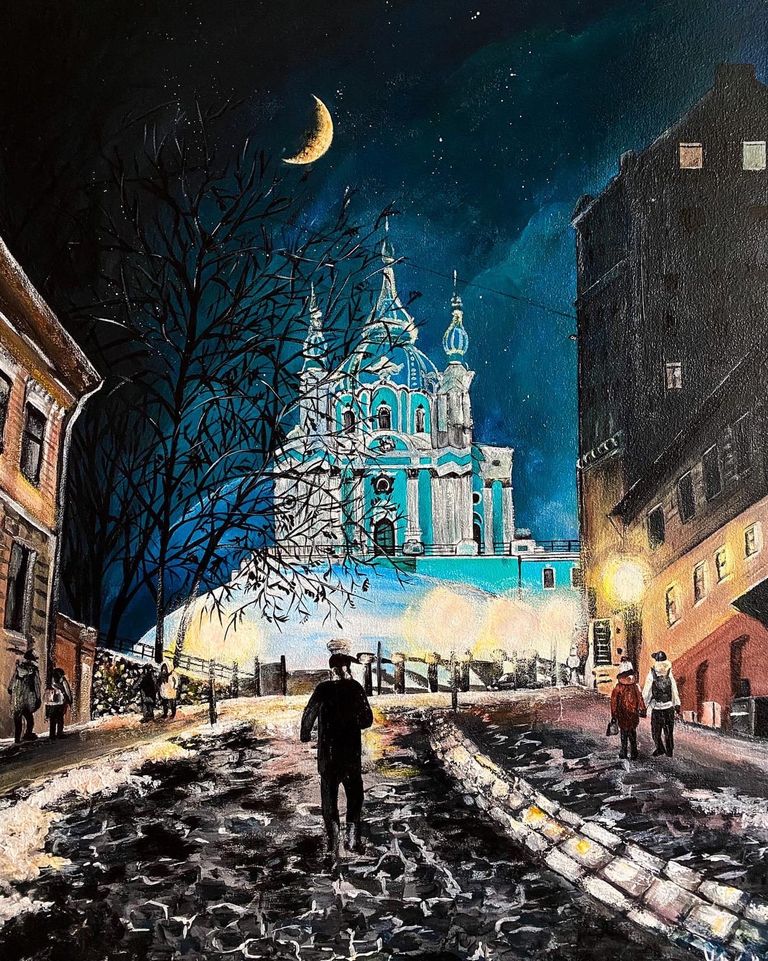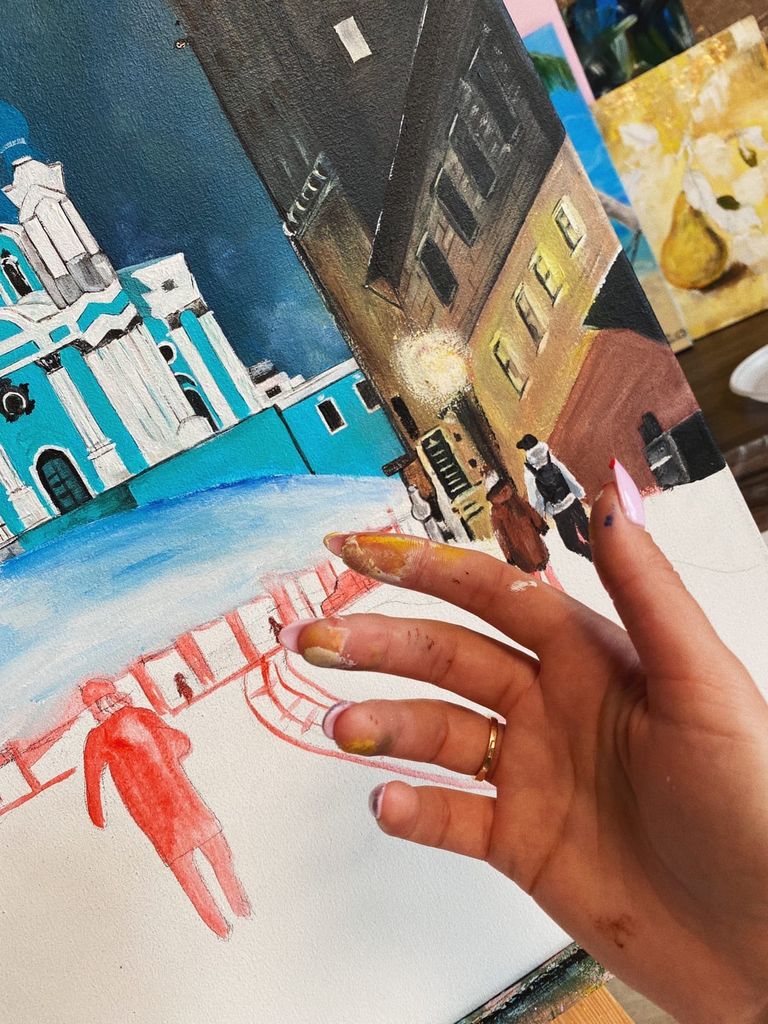 ---
Posted from https://blurtlatam.intinte.org