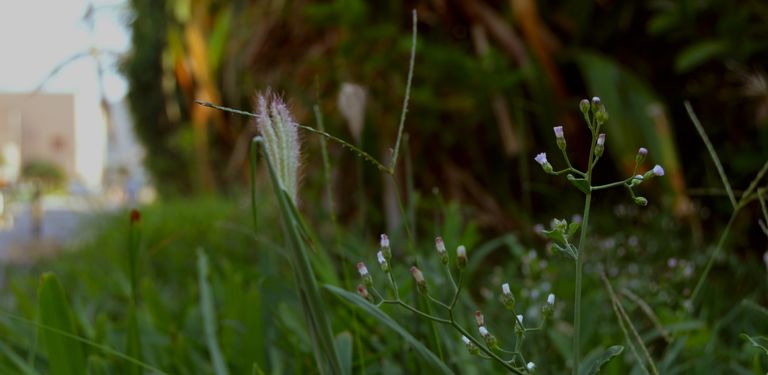 People come and go, but the memories you've shared with each other will stay forever.
When I started working in 2016, at my current employer, I met many friends inside and outside the company. Before the covid pandemic, a lot of companies experienced an economic crisis and we were one of the affected companies since we haven't acquired new projects. That made the company decide to lay-off some employees.
One of them is the late Mr. Zaker, a Bangladesh National, who used to work as a teaboy and a cleaner. He's funny and sometimes annoying because he keeps on talking on the phone while at work. Although they have their own room, the cafeteria, still his voice will reach our working station it's annoying since we don't understand his language. We argued once, there was a time in 2017 I took 350mL of drinking water, he got angry and said "mamnu" which means forbidden. That word lost my temper, I shouted at him, reminding him that the water, coffee, and tea they are serving are provided by the company and it's all free for the employees, he did not spend a single cent on it. I told him, after almost two years working here, this is the first time I took bottled water because I left my tumbler at home, from now on don't ever talk to me, then I returned the bottle.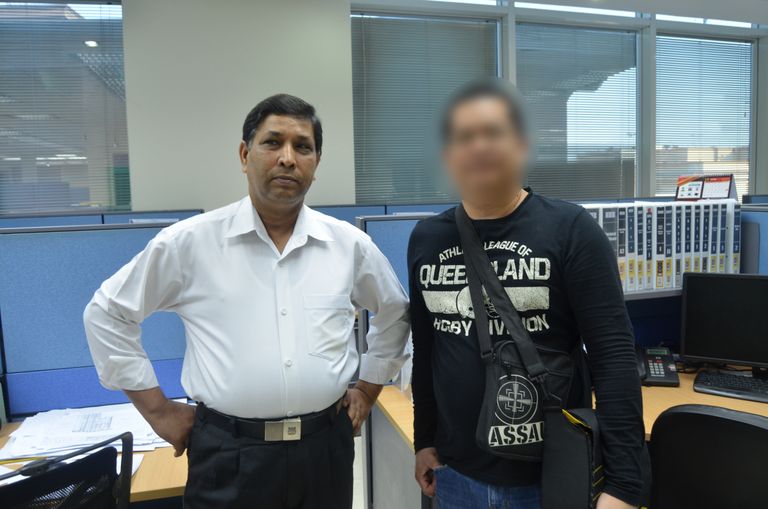 After a few minutes, he came to my desk asking for an apology, and brought me a bottle of water. I just told him, go back to your place, bring that water, I don't need it, but you sure need it to bring it home, right? as what you always do everyday. They are bringing home like 3-5 bottles everyday but no one complains, I respect them (our tea boys and cleaners) so much it just happened that he doesn't deserve my respect in that scenario. Maybe, because most of them are already working for more than 10 years at the company and I was just one year at that time. They might be proclaiming themselves superior to newcomers.
Since my first day, I never ever ask them to give me tea, coffee, or anything to drink, not even once. I don't like being served by them, I like to treat them equally. They used to bring tea to each of the tables at the office every first hour in the morning and at any time of the day whoever ask them to get them drinks. If I need tea since I don't drink coffee, I do it myself until now, for seven years I haven't asked them even once.
I'm not that bad enough. After a few days, I finally talked to him and accepted his apology. I said sorry for what I'd done to him then we became friends again. It's a good feeling that nothing bothers our minds. It's very uncomfortable that you've hurt someone's feeling and not settling them by the end of the day, it won't let you sleep well.
We became good friends, he surely realized what I have done to him is not treating him badly and not looking him down by his job description. I'm not in the position of treating him that way, we're just the same, working at the company as "employees".
Mr. Zaker, generally was a good and funny man. During Christmas, he always asks us Filipinos if we are going to prepare a pancit menu. They are Muslims but are always invited during Christmas and New Year's Eve. When we buy or prepare food, we always think of them to add to the counts.
The time had come, Mr. Zaker was one of the employees who got laid off and the company decided to send him back to his country with all of the compensation. We felt sad about what the company have decided, there were many of them, working in the head office and at the site forced to be sent home. They were so sad because they don't want to go home yet, they have families who need their financial support.
After three or four months since he returned home, we heard very heartbreaking news from Mr. Zaker. He passed away due to a heart attack, I was saddened by what happened to him. Anyways, that's life, we don't know until when we will live on this earth. As they always say, we only live once, so enjoy every moment in your life.
I pray that you may find peace afterlife and hope to see you again my good friend Mr. Zaker.

La gente va y viene, pero los recuerdos que has compartido con los demás permanecerán para siempre.
Cuando empecé a trabajar en 2016, en mi empresa actual, conocí a muchos amigos dentro y fuera de la empresa. Antes de la pandemia de covirus, muchas empresas atravesaron una crisis económica y nosotros fuimos una de las afectadas, ya que no habíamos adquirido nuevos proyectos. Eso hizo que la empresa decidiera despedir a algunos empleados.
Uno de ellos es el difunto Sr. Zaker, de nacionalidad bangladeshí, que solía trabajar como teaboy y limpiador. Es gracioso y a veces molesto porque no para de hablar por teléfono mientras trabaja. Aunque tiene su propia sala, la cafetería, su voz llega hasta nuestro puesto de trabajo, lo que es molesto porque no entendemos su idioma. Discutimos una vez, hubo un tiempo en 2017 tomé 350mL de agua potable, se enojó y dijo "mamnu" que significa prohibido. Esa palabra me hizo perder los estribos, le grité recordándole que el agua, el café y el té que están sirviendo los provee la empresa y es todo gratis para los empleados, él no gastó ni un centavo en eso. Le dije, después de casi dos años trabajando aquí, es la primera vez que tomo agua embotellada porque me dejé el vaso en casa, a partir de ahora no me hables nunca, luego le devolví la botella.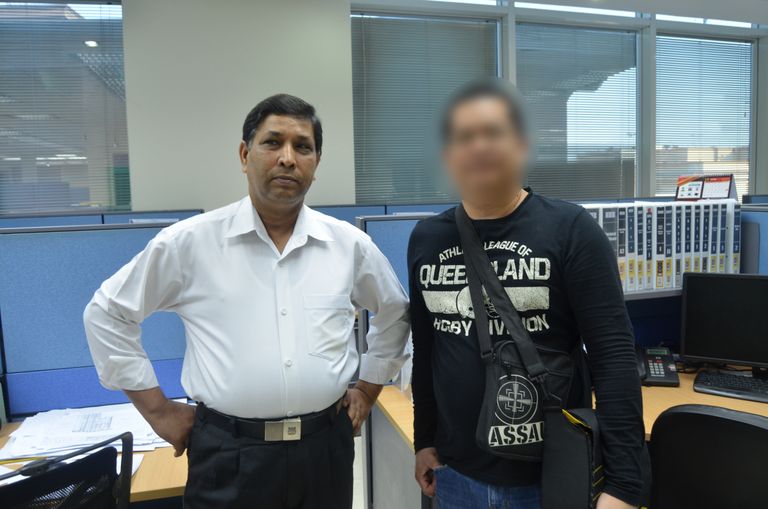 Al cabo de unos minutos, vino a mi mesa pidiendo disculpas y me trajo una botella de agua. Yo sólo le dije, vuelve a tu casa, trae esa agua, yo no la necesito, pero tú seguro que la necesitas para traerla a casa, ¿verdad? como haces siempre todos los días. Ellos están trayendo a casa como 3-5 botellas todos los días, pero nadie se queja, yo los respeto (nuestros chicos de té y limpiadores) tanto que acaba de suceder que no merece mi respeto en ese escenario. Tal vez, porque la mayoría de ellos ya están trabajando durante más de 10 años en la empresa y yo era sólo un año en ese momento. Puede que se proclamen superiores a los recién llegados.
Desde mi primer día, nunca les he pedido que me dieran té, café o algo de beber, ni una sola vez. No me gusta que me sirvan, me gusta tratarlos por igual. Solían traer té a cada una de las mesas de la oficina cada primera hora de la mañana y a cualquier hora del día quien les pida que les traigan bebida. Si necesito té, ya que no bebo café, me lo hago yo hasta ahora, que en siete años no se lo he pedido ni una sola vez.
No soy tan mala. Después de unos días, por fin hablé con él y acepté sus disculpas. Le pedí perdón por lo que le había hecho y luego volvimos a ser amigos. Es una buena sensación que nada nos moleste. Es muy incómodo haber herido los sentimientos de alguien y no conformarse al final del día, no te deja dormir bien.
Nos hicimos buenos amigos, seguro que se dio cuenta de que lo que he hecho con él es no tratarle mal y no menospreciarle por su trabajo. Yo no estoy en posición de tratarle así, somos iguales, trabajamos en la empresa como "empleados".
El Sr. Zaker, en general era un hombre bueno y divertido. En Navidad, siempre nos pregunta a los filipinos si vamos a preparar un menú pancit. Son musulmanes, pero siempre están invitados en Navidad y Nochevieja. Cuando compramos o preparamos comida, siempre pensamos en ellos para añadir a la cuenta.
Llegó el momento, el Sr. Zaker fue uno de los empleados despedidos y la empresa decidió enviarlo de vuelta a su país con toda la indemnización. Nos entristeció lo que había decidido la empresa, había muchos de ellos, trabajando en la oficina central y en la obra, obligados a ser enviados a casa. Estaban muy tristes porque aún no quieren volver a casa, tienen familias que necesitan su apoyo económico.
Después de tres o cuatro meses desde su regreso a casa, recibimos noticias muy desgarradoras del Sr. Zaker. Falleció a causa de un infarto, me entristeció lo que le pasó. En fin, así es la vida, no sabemos hasta cuando viviremos en esta tierra. Como siempre dicen, sólo vivimos una vez, así que disfruta de cada momento de tu vida.
Rezo para que encuentres la paz en la otra vida y espero volver a verte, mi buen amigo el Sr. Zaker.



MUCH LOVE & GOD BLESS! | ¡MUCHO AMOR Y QUE DIOS TE BENDIGA!