Assalamu alaikum ,
Yesterday i shared a blog where i shared my views about people feeling ashame of learning something they do not know. Today i am here to share how i am learning something that i do not know and also feelig proud of myself.
So i do not know how to use a laptop or a Pc and thats why i also son't know how to use a keyboard and i know a very little about all this. I write most of my blogs on my smartphone but i always wanted to learn how to use a computer.
My hubby is always ready to help me whenever i tell him that i want to learn something. He helped me and now i know everything about blurt and i know how to use blurt. He has also taught me a little bit about trading and now he is teaching me how to use a laptop.
I am learning how to use a keyboard and also improving my typing speed at the same time. My hubby after telling me about the keys of keyboard gave me a test that will help me improve my typing speed as well.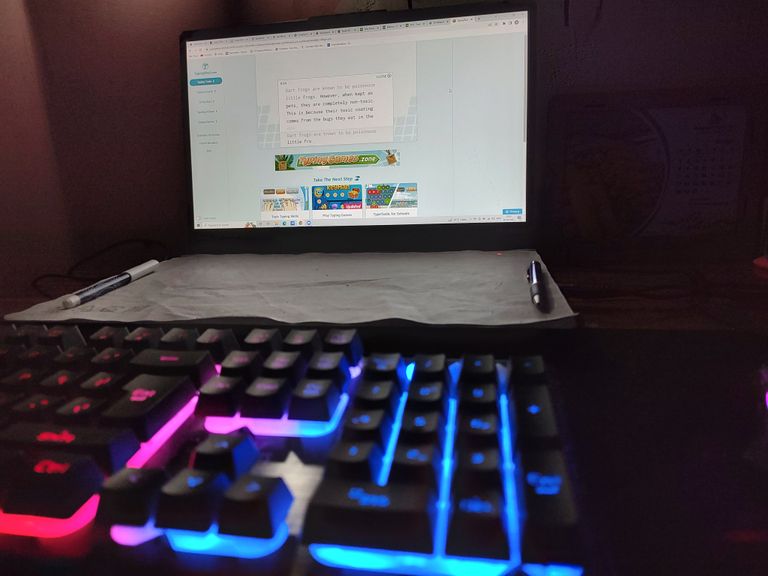 I took a test so many times as i was really liking it. See below my test text , it might be easy for most of the people who use a laptop already but for me i was learning the positions of keys and improving my typing speed.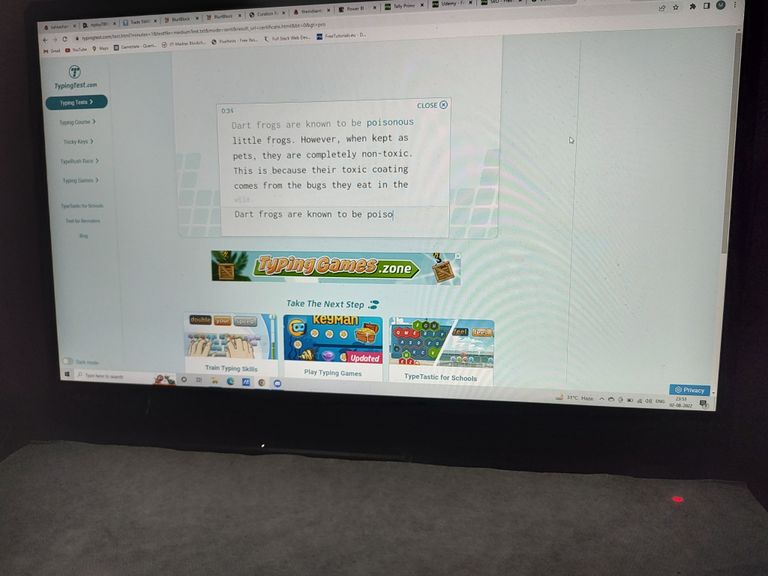 See i am learning and i am not feeling bad that in this time i don't know how to use a keyboard. The sad feeling should come if you are not using resources around yourself and if you give up and stop learning.
till the time you are ready to learn and not give up on yourself , you should feel proud of yourself.
Thank You