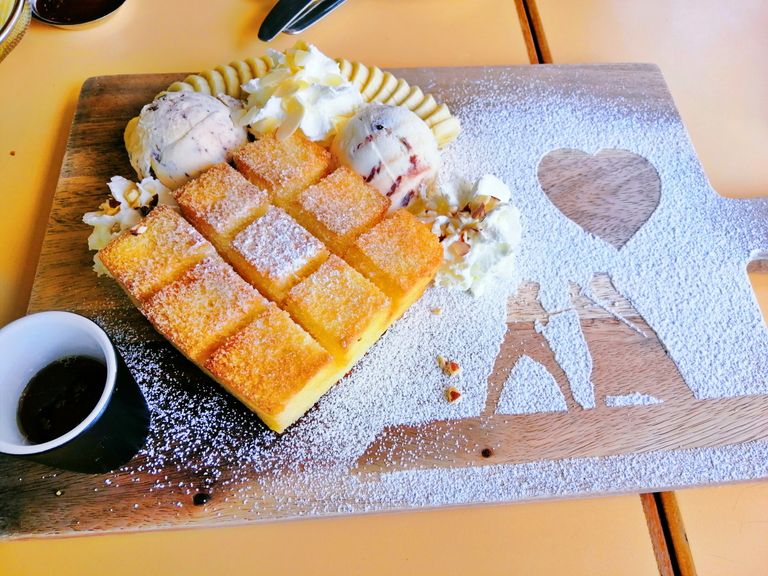 Recharge on weekend! Whenever my family and I take the opportunity to eat out regularly, at FACTORY CAFE we've been a few times. The food here is really good but where we don't go often because it is in a city where the traffic is very congested. Very difficult to find parking In addition to driving a motorcycle but that's it. It's hot and stuffy like this before arriving at the shop, we may be in a bad mood. Fortunately, today there is no traffic bad and there is a car park probably because today is a Friday. The loft-style shop interior makes feel airy and comfortable. The menu here is also very diverse. Both western food, Thai food, and delicious desserts.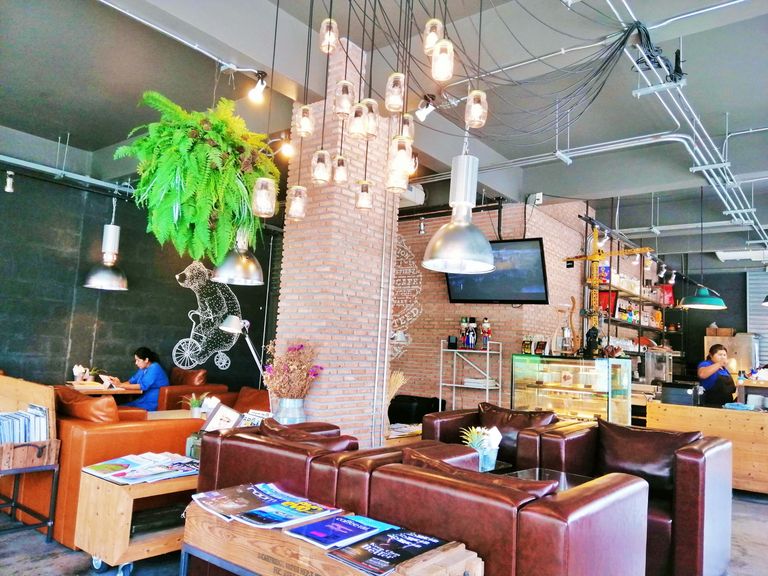 เติมพลังวันหยุดสุดสัปดาห์! เมื่อใดก็ตามที่ฉันและครอบครัวมีโอกาสออกไปทานอาหารนอกบ้านเป็นประจำ ที่ FACTORY CAFE เราเคยไปสองสามครั้ง อาหารที่นี่อร่อยมากแต่ที่เราไม่ได้ไปบ่อยเพราะอยู่ในเมืองที่รถติดมาก หาที่จอดรถยากมาก นอกจากขับมอเตอร์ไซค์ก็เท่านั้น ร้อนๆ อบอ้าวแบบนี้ ก่อนถึงร้านเราอาจจะอารมณ์ไม่ดี โชคดีที่วันนี้ไม่มีการจราจรติดขัดและมีที่จอดรถอาจเป็นเพราะวันนี้เป็นวันศุกร์ การตกแต่งภายในร้านสไตล์ลอฟท์ทำให้รู้สึกโปร่งสบาย เมนูที่นี่ก็หลากหลายมากเช่นกัน ทั้งอาหารฝรั่ง อาหารไทย และของหวานแสนอร่อย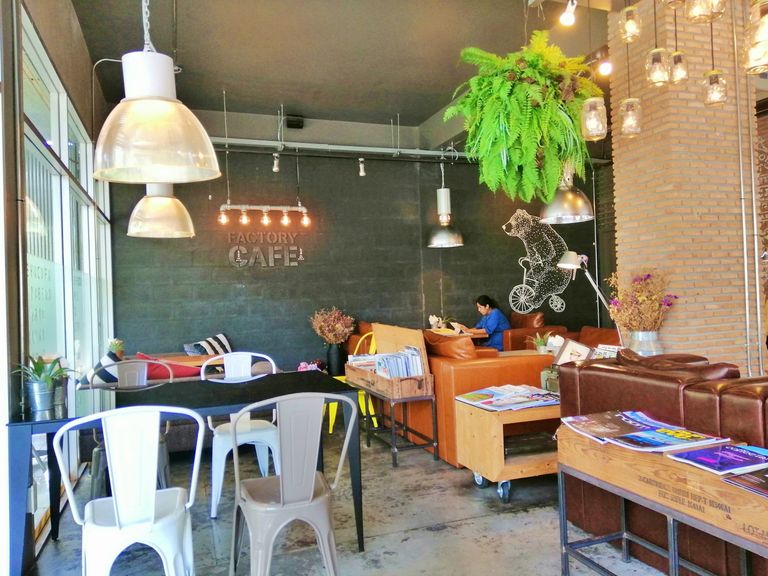 Factory Cafe Phuket This shop is famous among students, teenagers, and working people. With a stylish decoration that looks chic, there are beautiful corners to sit and sip coffee and eat delicious food. The shop has hot and cold drinks, Thai food, western food, and delicious cakes to choose from.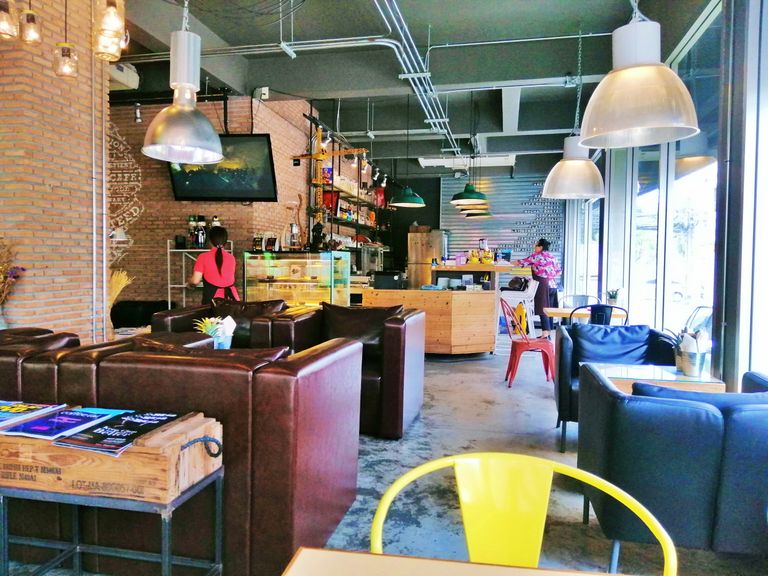 During the past five to ten years Have you noticed that the cafe culture has come into our home? and won the hearts of many But what? That makes the coffee shop a favorite of many people. Whether your coffee is delicious Sometimes some people sitting at a coffee shop will say that they are not coffee lovers. Or is it another reason for the location? Some of the shops have come a long way from different districts in Bangkok. The new generation likes to sit in a coffee shop.
It's a sitting job that doesn't feel like working in Inception, right? Because sitting in the atmosphere of a coffee shop It's a new feeling that isn't like sitting in the office every day. What to look around people moving food to order. What is important is that if you are tired of the same old can change the shop continuously.
Because you probably don't have an office. As for the above, he might avoid duplication in the office. But for some people in the age of information and much freelance work. We believe that your virtual office is a coffee shop. How good would it be to have a good atmosphere to support it? which can be taken out of the house to breathe air as well.
There's caffeine waiting nearby. Because caffeine helps us wake up. And sugar helps us wake up as well. In addition to the aroma of coffee that lingers throughout the cafe. Getting a cup of coffee in the afternoon would probably help a lot of productivity.
Advantages in the corner that working at home doesn't have. Working from home seems to be what many people like the most. Wake up and work in the bedroom. And then it's all over but do it often and you'll start to discover that. Maybe the house is not ready to work either because it might be too comfortable or maybe there is something that makes us too distracted.
You have the opportunity to find a lot of creativity and inspiration. The cafe scene is unparalleled. It's a strange place in the public gathered in the daytime. And then there is a good atmosphere as the original capital when you sit and think. If you glance at a lamp, coffee cup, book, or poster on the wall. Ideas may be clicked in or hear the jazz playing in the café. I could hear the people talking and can see the movement of people all the time. It makes us feel part of this society. And it makes me feel more energized at work too.
You may meet new friends who share similar interests, one of the main reasons why cafes in the world exist. Because it is where people gather without an appointment. And each person has their preferences and interests. Maybe the process of choosing to sit in a favorite coffee shop is like filtering one's preferences and interests already when we see each other often. There are more opportunities to talk. an incident sitting close to someone. And what's on the computer is a matter of interest. Until talking as friends or working together in the future looking at the overall picture It's not an impossible thing in our corner.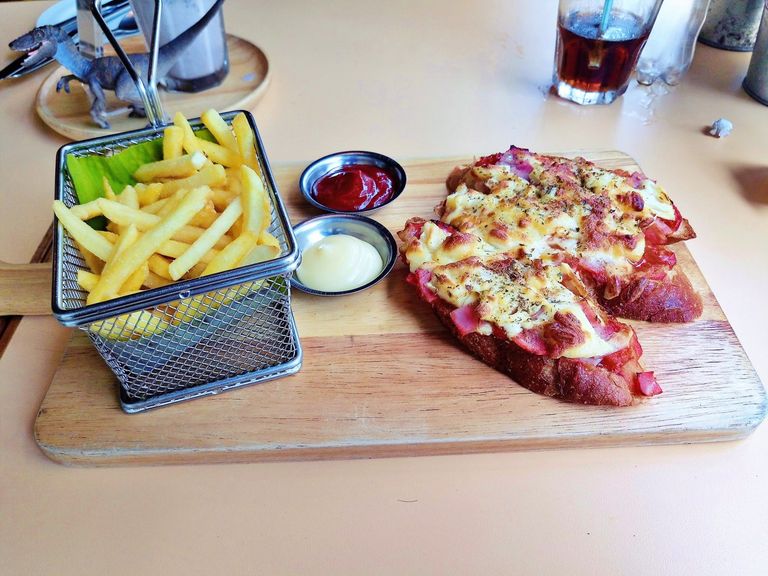 PIZZAhawaii (Ham, Pineapple)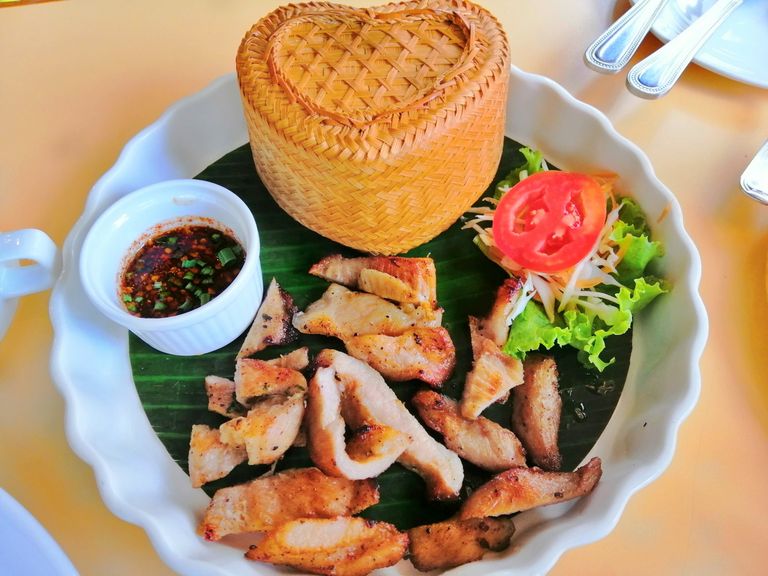 Grilled pork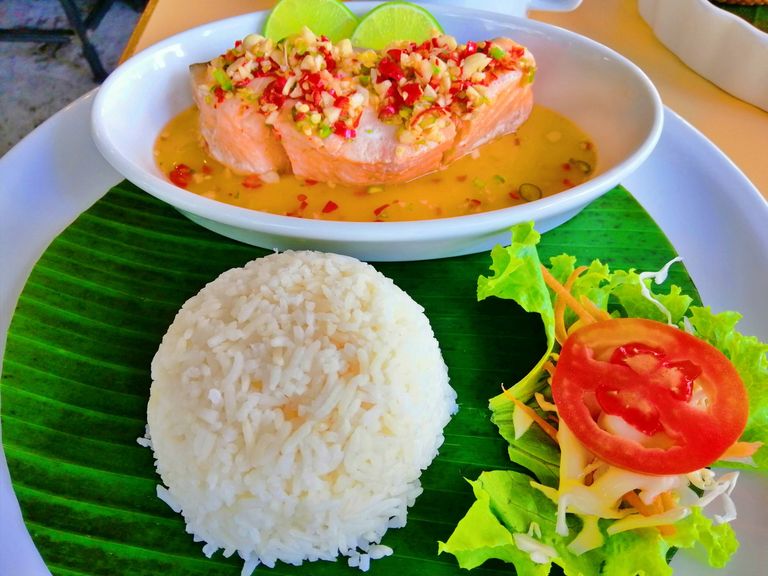 Steamed Salmon in Lemon Sauce with Brown rice.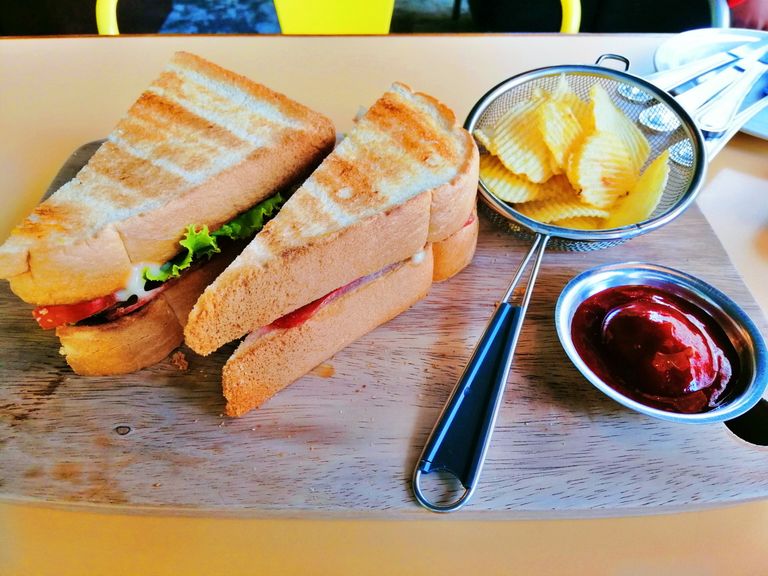 HamBaconSW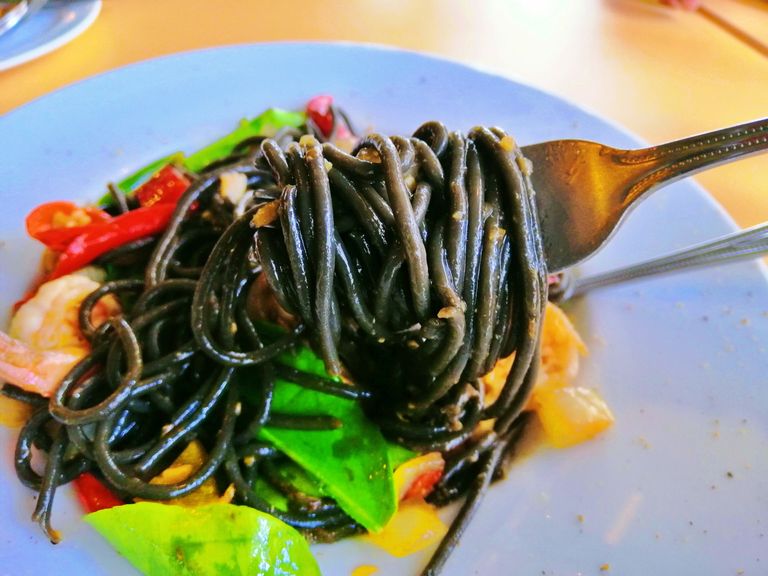 BK//Spaghetti (Black Spaghetti fried with spicy pork, and shrimp Spicy, delicious, and suitable for Thai people who like to eat spicy food.)
BLENDED OREO sweet taste