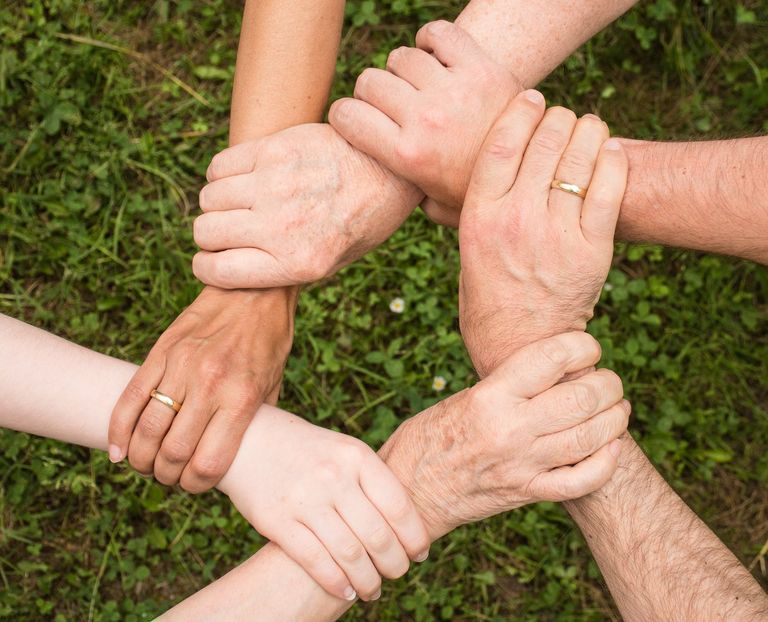 [Source]
---
In life, we need human relationships. No matter how terrible certain human behaviour can be, we still need one another. There is no denying the fact that humans are unpredictable, unreliable and sometimes behave in such a degrading manner, but then we still need one another. No one is perfect after all because we are all a work in progress.
Your association will determine how far you will go in life. When you walk on the shoulder of a giant, you won't only see far, but you will go far and with limited human effort too. You need to surround yourself with value adders and those who look like it in the long run. When someone is taking more from you than he or she is adding, it is better to re-evaluate your steps and do better with another.
The truth is, we are not to write anyone off. We need not overlook the potential in people and write them off even before they get a chance. You will know those with potential just by what they have added in a short time in your life. If you cannot trace anything remarkable to your life from a particular relationship you have around you, then you are better off with that person. No matter how little, we need to feel the impact of someone around us.
Have you ever seen the smile of a little child? They ease off my worries and make me dream again. They make me go back to the time when I was growing up and I enjoy the rush of emotions and flashbacks. If they are not adding anything to you, they are taking more from you and they are making your life miserable, then it is time to cut the cords and let each person go their separate ways.
Just because someone is not adding much to you today, it doesn't mean they won't add more value to you tomorrow. The point is, they must add something to your life no matter how little it is. You will know who to cut off if they are fuelling your weakness or amplifying your strength.
You need to treat everyone the same. Often we view people through the way they dress and the way they speak. We feel because they dressed better and speak fluently that they have a higher possibility of being of help to us than someone who dresses simple and doesn't speak so fluently. How wrong can you be! Don't judge people by appearance and regardless of who they are or how they appear, make sure you are good to everyone. It should be your natural habit to show warmth and kindness to everyone even if they don't look like they are going to be value adders to your life.
---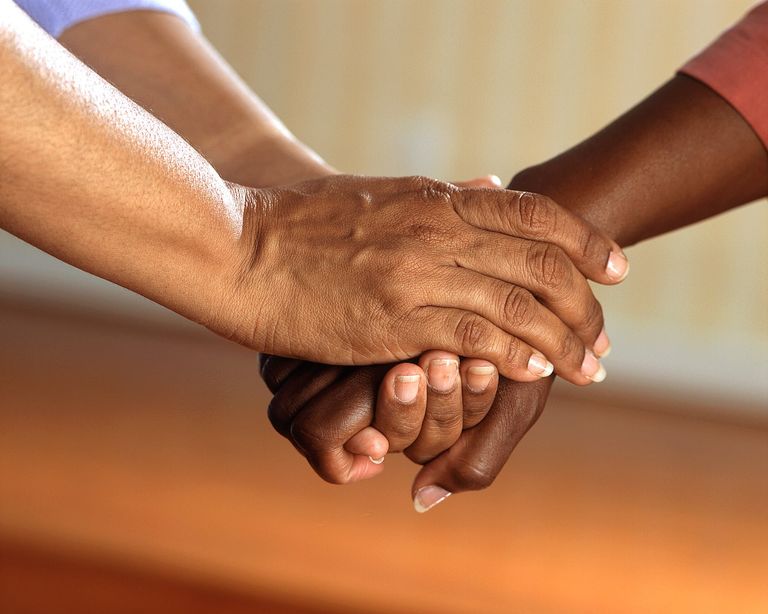 [Source]
---
I watched a movie called "Lion Heart". It is a Nigerian movie produced and directed by Genevieve Nnaji that is still on Netflix. What a movie it is and I recommend those with a Netflix subscription to give it a go and watch it. One man saved another man from being swindled and just when his elder brother's company was about to be bought over by another company, the same man he saved from being swindled was the same man he and his niece were looking for to help them with a merger, so their company won't be bought over by another greedy businessman. That single act of kindness put him in a better position.
We need to honour all men. Respect begets respect and you won't gain respect just because you are well placed or highly dressed. Approach and how you carry yourself matter too. When you seek to honour all men regardless of their state and status, respect will never be far from you. You will naturally attract those who will give you respect (law of attraction). You don't know who is who and who you know me to be today won't be who I will be tomorrow.
Seek to show respect to everyone you see no matter who they are. We should never belittle anyone or write them off. It is wrong to assume we have seen the best of someone when they are still living. In an instant things can change over time for them and you will be forced to be humble. Never write anyone off and show respect to everyone too.
We also need to show love to people. You can't love those whom you don't respect or desire to treat right. When you respect people, it is easier to love them, and when you love them it is easier to treat them well. Never think anyone is underserving of love and attention. We are not perfect.
We need to give people room to change and then, can love them. Make provisions for each other's wrongs. Forgive people in advance because the truth is, people will always hurt us whether we like it or not and whether we expect it or not. We need to give allowances for these hurts so that we can develop the ability to love people even when they don't deserve it.
We need one another. No man can make it out here all alone. We need to be better together so we can give our best to each other as we journey through life. We need people because some people are connectors, some are ladders and some are catalysts that will propel us to our desired height. We need to learn never to write anyone off, treat everyone right, forgive in advance and then love them regardless of the situation. It's a big world and possibilities abound even through the most unlikely source.
---
Thank you for your time.
---
My pen doesn't bleed, it speaks, with speed and ease.
Still me,
My tongue is like the pen of a ready writer.
Olawalium; (Love's chemical content, in human form). Take a dose today: doctor's order.
---
Spanish.
---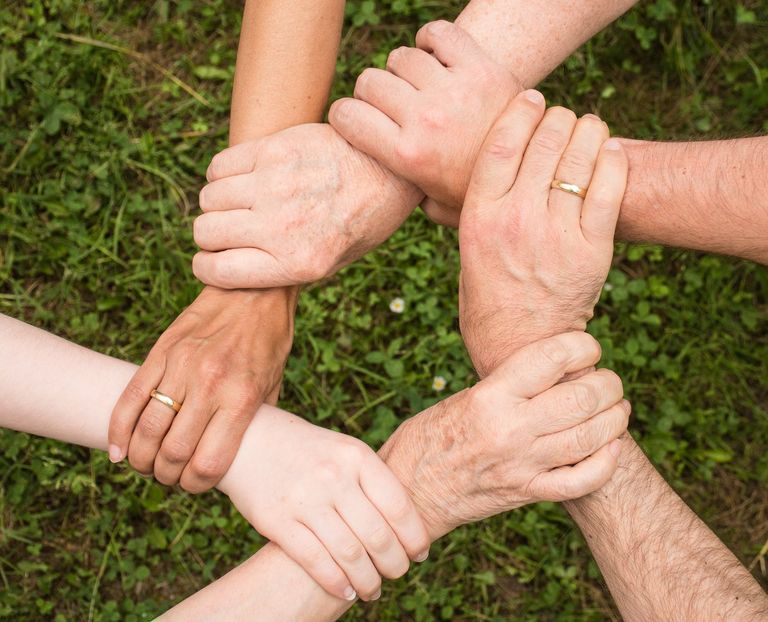 [Fuente]
---
En la vida, necesitamos las relaciones humanas. Por muy terribles que sean ciertos comportamientos humanos, seguimos necesitándonos unos a otros. No se puede negar el hecho de que los humanos son impredecibles, poco fiables y a veces se comportan de forma tan degradante, pero aun así nos necesitamos unos a otros. Al fin y al cabo, nadie es perfecto porque todos somos un trabajo en curso.
Tu asociación determinará lo lejos que llegarás en la vida. Si caminas a hombros de un gigante, no sólo verás lejos, sino que también llegarás lejos y con un esfuerzo humano limitado. Tienes que rodearte de personas que añadan valor y de aquellas que lo parezcan a largo plazo. Cuando alguien te quita más de lo que te añade, es mejor reevaluar tus pasos y hacerlo mejor con otro.
La verdad es que no debemos descartar a nadie. No debemos pasar por alto el potencial de las personas y descartarlas incluso antes de que tengan una oportunidad. Conocerás a los que tienen potencial sólo por lo que han aportado en poco tiempo en tu vida. Si no puedes encontrar nada notable en tu vida a partir de una relación particular que tienes a tu alrededor, entonces es mejor que te quedes con esa persona. Por poco que sea, necesitamos sentir el impacto de alguien a nuestro alrededor.
¿Has visto alguna vez la sonrisa de un niño pequeño? Me alivian las preocupaciones y me hacen soñar de nuevo. Me hacen volver a la época en la que crecía y disfruto del torrente de emociones y flashbacks. Si no te aportan nada, te quitan más y te hacen la vida imposible, es hora de cortar las cuerdas y dejar que cada uno siga su camino.
El hecho de que alguien no te aporte mucho hoy, no significa que no te vaya a aportar más valor mañana. La cuestión es que deben aportar algo a tu vida, por poco que sea. Sabrás a quién cortar si está alimentando tu debilidad o amplificando tu fuerza.
Debes tratar a todos por igual. A menudo vemos a las personas por su forma de vestir y de hablar. Creemos que porque se visten mejor y hablan con fluidez tienen más posibilidades de ayudarnos que alguien que se viste de forma sencilla y no habla con tanta fluidez. ¡Qué equivocado puedes estar! No juzgues a las personas por su apariencia y, sin importar quiénes sean o cómo se presenten, asegúrate de ser bueno con todos. Debería ser tu hábito natural mostrar calidez y amabilidad con todo el mundo, incluso si no parece que vayan a aportar valor a tu vida.
---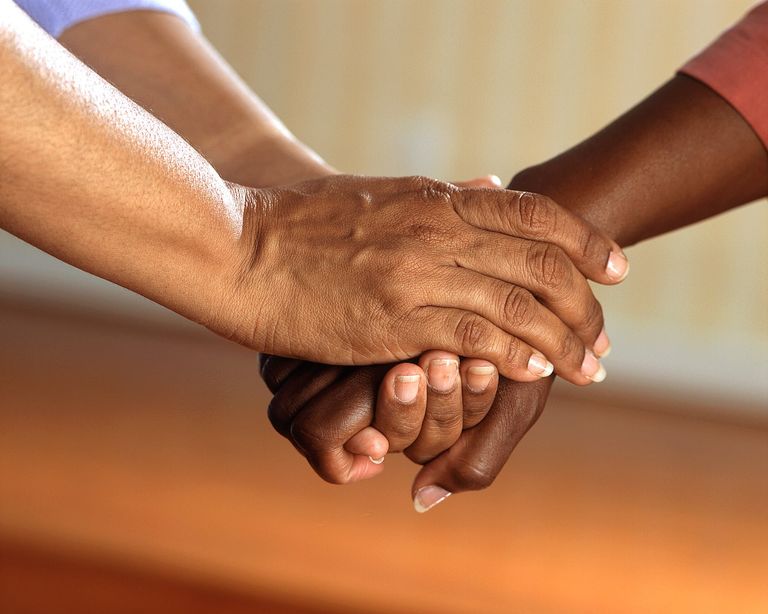 [Fuente]
---
He visto una película llamada "Corazón de León". Es una película nigeriana producida y dirigida por Genevieve Nnaji que todavía está en Netflix. Qué película es y recomiendo a los que tienen una suscripción a Netflix que le den una oportunidad y la vean. Un hombre salvó a otro de ser estafado y, justo cuando la empresa de su hermano mayor estaba a punto de ser comprada por otra empresa, el mismo hombre al que salvó de ser estafado era el mismo que él y su sobrina estaban buscando para que les ayudara con una fusión, para que su empresa no fuera comprada por otro codicioso empresario. Ese único acto de bondad lo puso en una mejor posición.
Tenemos que honrar a todos los hombres. El respeto engendra respeto, y no te lo vas a ganar sólo porque tengas una buena posición o estés muy bien vestido. La actitud y la forma de comportarse también son importantes. Cuando intentas honrar a todos los hombres, independientemente de su estado y condición, el respeto nunca estará lejos de ti. Atraerás de forma natural a aquellos que te darán respeto (ley de la atracción). No sabes quién es quién y quien sabes que soy hoy no será quien seré mañana.
Procura mostrar respeto a todas las personas que veas sin importar quiénes sean. Nunca debemos menospreciar a nadie ni darlo por perdido. Es un error suponer que hemos visto lo mejor de alguien cuando todavía está vivo. En un instante las cosas pueden cambiar con el tiempo para ellos y te verás obligado a ser humilde. Nunca desprecies a nadie y muestra respeto a todos también.
También hay que mostrar amor a la gente. No se puede amar a quien no se respeta o no se desea tratar bien. Cuando respetas a las personas, es más fácil amarlas, y cuando las amas es más fácil tratarlas bien. Nunca pienses que alguien no merece amor y atención. No somos perfectos.
Tenemos que dar a la gente espacio para cambiar y entonces, podemos amarla. Haz provisiones para los errores de los demás. Perdona a la gente por adelantado porque la verdad es que la gente siempre nos hará daño, nos guste o no y lo esperemos o no. Tenemos que hacer concesiones por esas heridas para poder desarrollar la capacidad de amar a las personas incluso cuando no se lo merecen.
Nos necesitamos unos a otros. Ningún hombre puede salir adelante solo. Necesitamos ser mejores juntos para poder dar lo mejor de nosotros mismos en nuestro viaje por la vida. Necesitamos a la gente porque algunas personas son conectores, otras son escaleras y otras son catalizadores que nos impulsarán a la altura deseada. Tenemos que aprender a no descartar nunca a nadie, a tratar bien a todo el mundo, a perdonar de antemano y a amarlos independientemente de la situación. Es un mundo grande y las posibilidades abundan incluso a través de la fuente más improbable.
---
Gracias por su tiempo.
---
Mi pluma no sangra, habla, con rapidez y facilidad.
Todavía yo,
Mi lengua es como la pluma de un escritor preparado.
Olawalium; (Contenido químico del amor, en forma humana). Toma una dosis hoy: orden del médico.