Brief description of the daily life in the personal quarantine.
+++
Breve descripción de la cotidianidad en la cuarentena personal.
---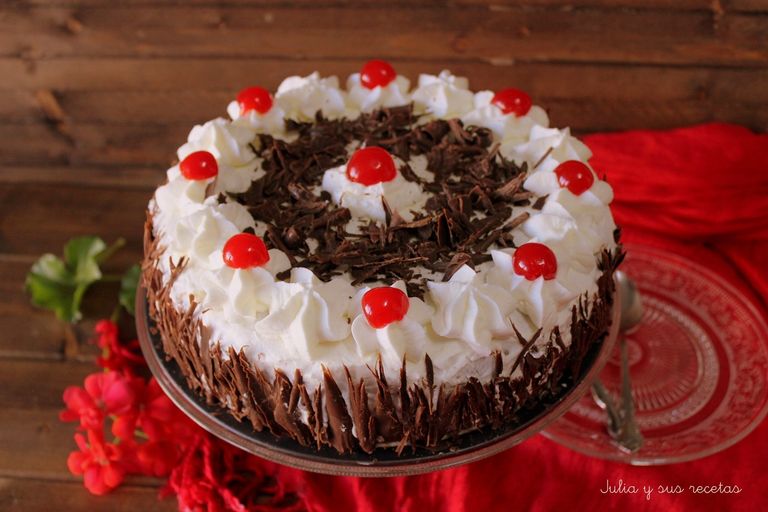 Image's Source - Fuente de la Imagen
---
This Tuesday my day has been quiet, not without incidents, because my brother told me that the night before, around midnight, something strange happened, some people from a neighboring house were snooping into the patio of the house and using their cell phones to light up. It really is very rare. It's not the neighbor that I remember, it's like the neighbor left people in his house, but those people are behaving strangely and I don't like it very much.
The weather has been hot, my brother commented that there was no water in the upper tank of the house, so we used the pump to raise water from the tank in the ground below, but I am worried that no water has arrived these days and that We are already fully entering the dry season in Venezuela, that can complicate my
#life
.
+++
Este martes mi día ha sido tranquilo, no sin incidentes, pues mi hermano me comentó que durante la noche anterior, como a media noche, pasó algo raro, unas personas de una casa vecina estaban fisgoneando hacia el patio de la casa y usando sus celulares para alumbrar. De verdad es muy raro. No es el vecino que yo recuerdo, es como que el vecino dejó gente en su casa, pero esa gente se está portando rara y no me gusta mucho.
El clima ha estado cálido, mi hermano comentó que no había agua en el tanque superior de la casa, así que usamos la bomba para subir agua desde el tanque del terreno de abajo, pero me preocupa que no ha llegado agua en estos días y que ya estamos entrando plenamente en la temporada seca en
#Venezuela
, eso puede complicar mi
#vida
.
---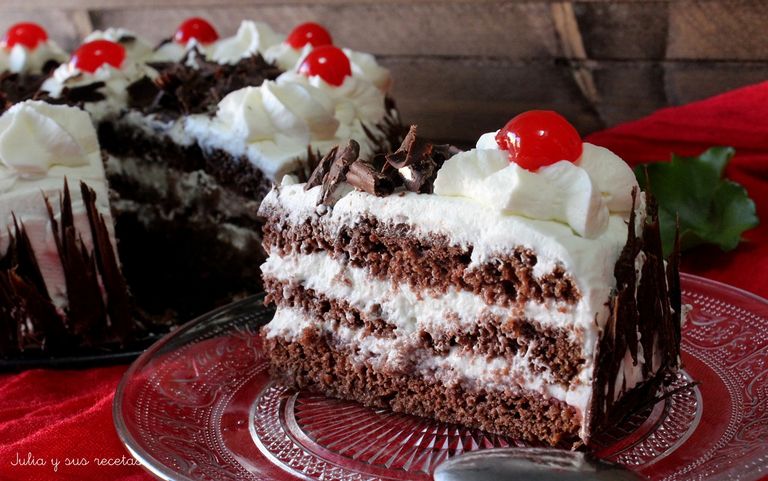 Image's Source - Fuente de la Imagen
---
We've also had different times during the day of power outages, but at least most of the day we've had power electric, that's better than a lot of people who are sometimes going the majority of these days without power. My Internet signal has been a bit weak, but at least I have it, anyway, given the prospect of collapse and having nothing, having at least a few crumbs is already a good thing.
The record of my day is that simple, so I'd better go on to comment on the ephemeris of
#History
that corresponds to today, among which there are many things to choose from, but I decided on one that has to do with
#food
, or more specifically
#pastry
, because it is the day of a very particular and quite famous
#cake
, in fact, the cake with its name has made a certain region of
#Germany
very well known. Today is World Black Forest Cake Day.
+++
También hemos tenido diferentes momentos durante el día de fallas eléctricas, pero por lo menos la mayor parte del día hemos tenido electricidad, eso está mejor que bastante gente que está pasando en ocasiones la mayor parte de estos días sin servicio eléctrico. Mi señal de Internet ha estado un poco débil, pero cuando menos la tengo, en fin, que ante la perspectiva de colapso y de no tener nada, tener al menos unas migajas ya es algo bueno.
El registro de mi día está así de simple, así que mejor paso a comentar sobre la efemérides de la
#Historia
que se corresponde al día de hoy, entre las que hay bastantes cosas para elegir, pero me decidí por una que tiene que ver con
#comida
, o más específicamente
#reposteria
, pues es el día de una
#torta
muy particular y bastante famosa, de hecho, la torta con su nombre ha hecho muy conocida cierta región de
#Alemania
. Hoy es Día Mundial del Pastel Selva Negra.
---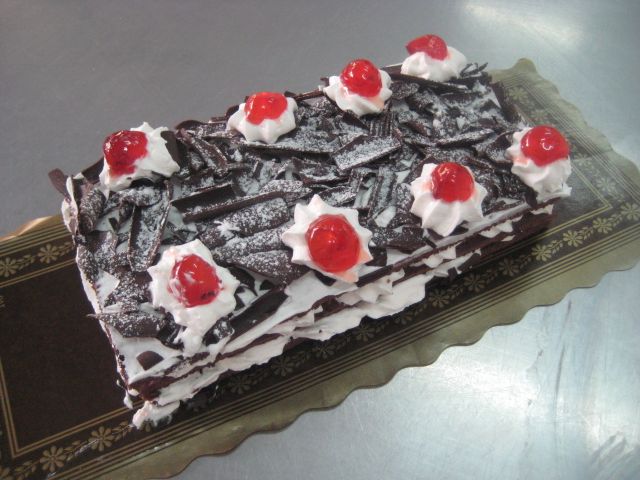 Image's Source - Fuente de la Imagen
---
This type of dessert originates from the town of Todtnau in the Baden area, in Germany. It is the same region where the Black Forest is located, or in German: Schewarzwälder. That's why the original name of this
#cake
is Schewarzwälder Kirschtorte, which literally means 'Black Forest cherry cake'. Among the traditional ingredients of its preparation, the use of a liquor distilled from cherries, called Schwarzwälder Kirsch, stands out, which gives it a characteristic flavor.
Although the use of
#chocolate
in Western Europe dates back to the 16th century, the recipe for this
#sweet
cake is indicated for the year 1915, at least in one of the versions in which an attempt is made to recount the birth of this
#recipe
. According to this version, it was Josef Keller who invented it, he was in charge of 'Café Agner in Bad Godesberg', located in the current urban district of Bonn. I'm not actually sure of that version, but I may be correct.
+++
Este tipo de postre tiene su origen en el pueblo de Todtnau de la zona de Baden, en Alemania. Es la misma región en donde se encuentra la Selva Negra, o dicho en alemán: Schewarzwälder. Es por eso que el nombre original de este
#pastel
es Schewarzwälder Kirschtorte, que significa literalmente 'torta de cerezas de la Selva Negra'. Entre los ingredientes tradicionales de su preparación resalta el uso de un licor destilado a partir de cerezas, llamado Schwarzwälder Kirsch, que le da un sabor característico.
Si bien el uso de
#chocolate
en Europa occidental se remonta al Siglo XVI, la receta de esta
#dulce
torta se señala para el año 1915, al menos en una de las versiones en la que se intenta relatar el nacimiento de esta receta. Según esa versión fue Josef Keller quien la inventó, él era el encargado del 'Café Agner de Bad Godesberg', ubicado en el actual distrito urbano de Bonn. En realidad no tengo certeza de esa versión, pero es posible que esté en lo correcto.
---
Image's Source - Fuente de la Imagen
---
Personally, I love chocolate, but I have a not very good childhood memory of the first time I ate a slice of this type of cake. It turns out that the preparation seems to have been made with very bad ingredients, in addition to the fact that instead of acceptable quality chocolate, a large amount of cocoa butter had been used, but without taking care of its proportion, so it turned out to be a mass of fat which inevitably gave me a very strong indigestion, which sent me to bed for days.

It's kind of sad to think that I had a bad idea about this cake during my childhood years, even when I grew up and managed to try this cake again, this time made by a better person and with the right ingredients, even so, I was somewhat suspicious of the cake. I guess getting over the bad experience is something that took time, currently I haven't eaten it in quite a while, but seeing the date on the calendar, it really made me want to find and eat something sweet.

Well, I guess that's all for today, I wish you that you are well and that we can read each other again another time. By the way, if you can, celebrate this day with a slice of cake (personal laughter).
+++
En lo personal, me encanta el chocolate, pero tengo un recuerdo infantil no muy bueno de la primera vez que comí una porción de torta de este tipo. Resulta que la preparación parece haber sido hecha con muy malos ingredientes, además de que en lugar de chocolate de calidad aceptable, se había usado una fuerte cantidad de manteca de cacao, pero sin cuidar su proporción, por lo que resultaba ser una masa de grasa que irremediablemente me dio una muy fuerte indigestión, que me mandó a cama durante días.

Es algo triste pensar que le tomé mala idea a esta torta durante mis años de infancia, incluso al crecer y lograr probar otra vez esta torta, esta vez elaborada por una mejor persona y con los ingredientes adecuados, aun así le tenía cierto recelo a la torta. Supongo que superar la mala experiencia es algo que me tomó tiempo, en la actualidad no lo he comido en bastante tiempo, pero al ver la fecha en el calendario, de verdad que me dieron ganas de buscar y comer algo dulce.

Bien, supongo que es todo por hoy, te deseo que tú estés bien y que nos podamos leer de nuevo en otra oportunidad. Por cierto, si puedes, celebra este día con una porción de torta (risa personal).

---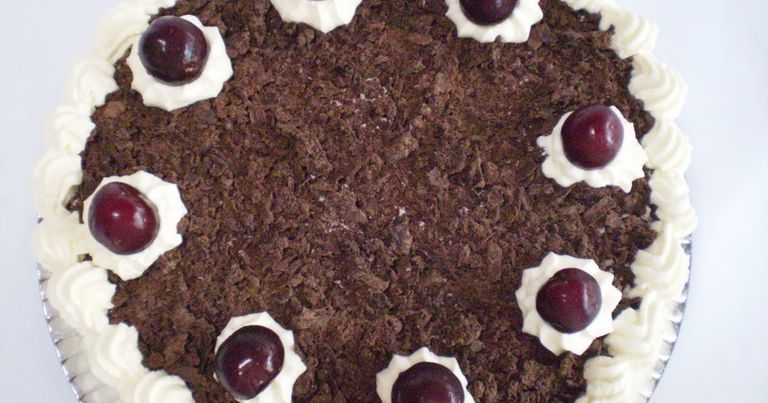 Image's Source - Fuente de la Imagen
---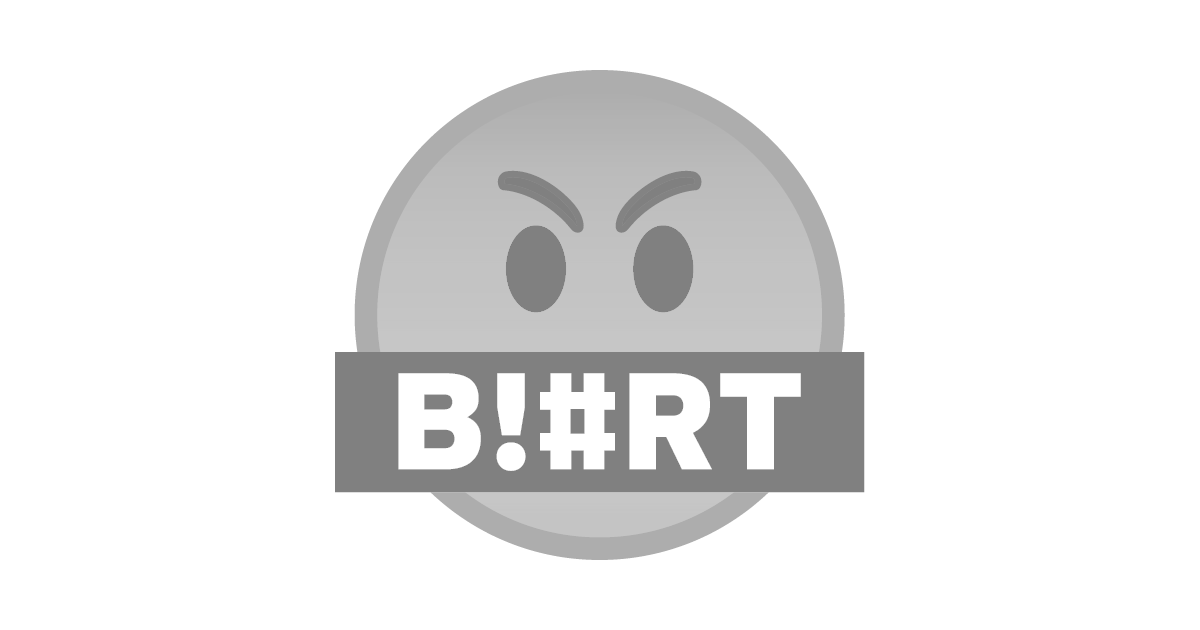 Image's Source - Fuente de la Imagen
---