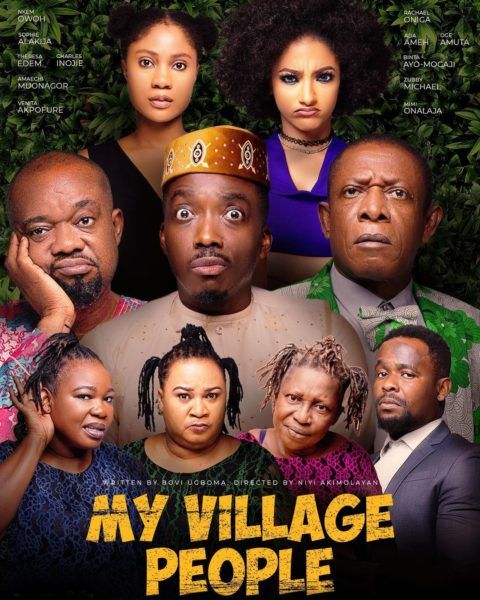 source
The narrative begins in the village with a hint of conventional humor before launching into a flurry of dark humor and otherworldly manifestations as it travels from the hamlet to Lagos and then returns to the town. We are drawn into both material and metaphysical confrontations with evil forces involving witches and sea spirits. When bad things happen, we jokingly refer to all of these entities as "village people." In the movie, the pastors who take advantage of individuals looking for solutions to their issues are dealt with in amusing and well-acted situations.
Bovi Ugboma proves he is more than just a stand-up comedian by playing the writer and main character in this film. He is also a skilled actor. His performance here further demonstrates his acting abilities, which were previously on display in his role in the previous film It's Her Day. But it's not just him; every performer has a thorough understanding of their roles and leaves nothing to chance. Even those who only made brief cameos delivered their lines well.
The movie is unquestionably well-thought-out from beginning to end; even the gags are appropriate and reflect social media society. The special effects are completely genuine, the makeup is real, and there is a lot of laughing in the film.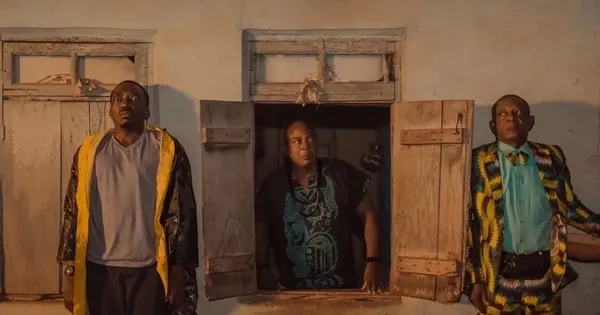 source
The use of suitable cosmetics and flawless special effects is one of the difficulties faced by Nollywood films. Fantastic special effects were supplied by My Village People, and they are not excessive. The rain is one of my favorite special effects. Much praise should be given to the technical team for their work on this film.
The way a crisis is resolved is one of the things that distinguishes a movie, and in Nollywood, these conclusions frequently come out as hurried and unsatisfying. My Village People, a film, has a very intriguing plot twist that makes us laugh and applaud, and the acting and scripting in the conflict resolution are both excellent.
Of course, some of the movie's plot requires you to suspend disbelief, but these bits do not detract from the film's overall excellence. Supernatural fantasy, by its very nature, calls for a suspension of disbelief.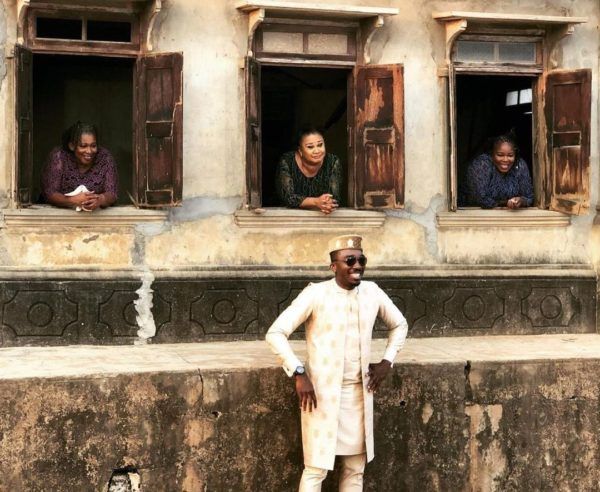 source
Seeing the movie My Village People will cause you to forget your home training. So in a way, it acts as a trailblazer. In general, Nollywood hasn't been very successful at making the supernatural seductive and alluring. My Village People succeeds with ease and is deserving of high acclaim.
You'll laugh so hard you'll have to leave the theater after the post-script sequence, and you'll find yourself grinning every time you remember bits of the movie.
---
---
Spanish Translation
---
---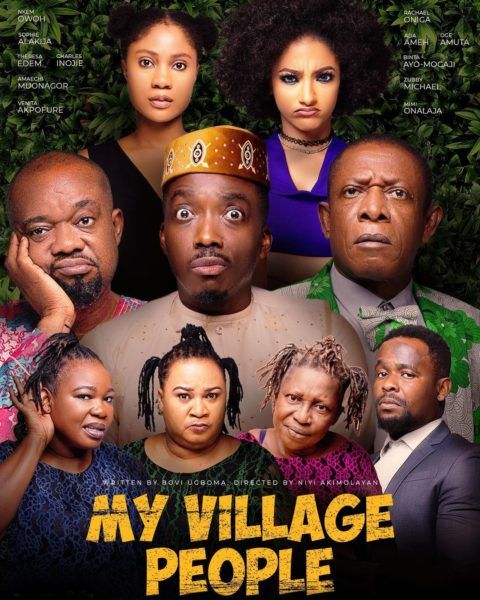 source
La narración comienza en el pueblo con un toque de humor convencional antes de lanzarse a una ráfaga de humor negro y manifestaciones sobrenaturales mientras viaja desde la aldea a Lagos y luego regresa al pueblo. Nos vemos arrastrados a confrontaciones tanto materiales como metafísicas con fuerzas malignas que involucran brujas y espíritus marinos. Cuando suceden cosas malas, en broma nos referimos a todas estas entidades como "gente del pueblo". En la película, los pastores que se aprovechan de las personas que buscan soluciones a sus problemas son tratados en situaciones divertidas y bien actuadas.
Bovi Ugboma demuestra que es más que un simple comediante al interpretar al escritor y personaje principal de esta película. También es un actor habilidoso. Su actuación aquí demuestra aún más sus habilidades de actuación, que anteriormente se exhibieron en su papel en la película anterior It's Her Day. Pero no es solo él; cada artista tiene un conocimiento profundo de sus roles y no deja nada al azar. Incluso aquellos que solo hicieron breves cameos pronunciaron bien sus líneas.
La película está sin duda bien pensada de principio a fin; incluso los gags son apropiados y reflejan la sociedad de las redes sociales. Los efectos especiales son completamente genuinos, el maquillaje es real y hay muchas risas en la película.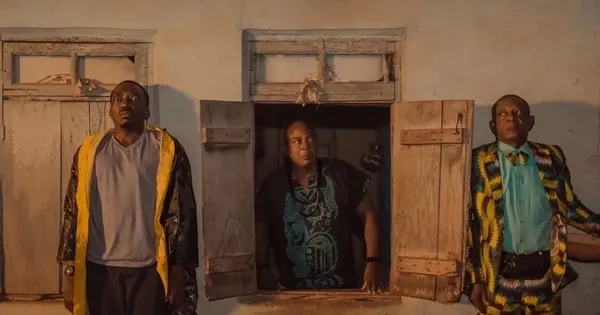 source
El uso de cosméticos adecuados y efectos especiales impecables es una de las dificultades que enfrentan las películas de Nollywood. Los fantásticos efectos especiales fueron proporcionados por My Village People, y no son excesivos. La lluvia es uno de mis efectos especiales favoritos. Hay que elogiar mucho al equipo técnico por su trabajo en esta película.
La forma en que se resuelve una crisis es una de las cosas que distingue a una película, y en Nollywood, estas conclusiones suelen resultar apresuradas e insatisfactorias. My Village People, una película, tiene un giro de trama muy intrigante que nos hace reír y aplaudir, y la actuación y el guión en la resolución del conflicto son excelentes.
Por supuesto, parte de la trama de la película requiere que suspendas la incredulidad, pero estos fragmentos no restan valor a la excelencia general de la película. La fantasía sobrenatural, por su propia naturaleza, exige una suspensión de la incredulidad.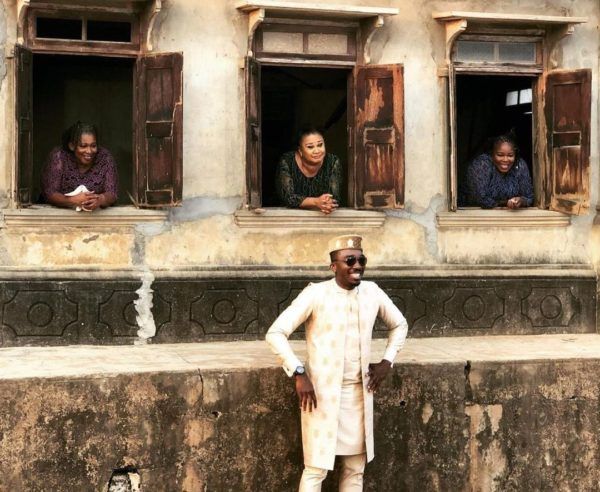 source
Ver la película My Village People hará que te olvides de tu entrenamiento en casa. Entonces, en cierto modo, actúa como un pionero. En general, Nollywood no ha tenido mucho éxito en hacer que lo sobrenatural sea seductor y atractivo. My Village People tiene éxito con facilidad y merece grandes elogios.
Te reirás tanto que tendrás que abandonar el cine después de la secuencia posterior al guión y te encontrarás sonriendo cada vez que recuerdes fragmentos de la película.
Greetings😊
---
Posted from https://blurtlatam.intinte.org