Here's the thread from yesterday.....
https://blurtlatam.com/blurtfunny/@lucylin/if-you-think-sophistry-is-a-selling-point-i-ve-got-some-very-bad-news-for-you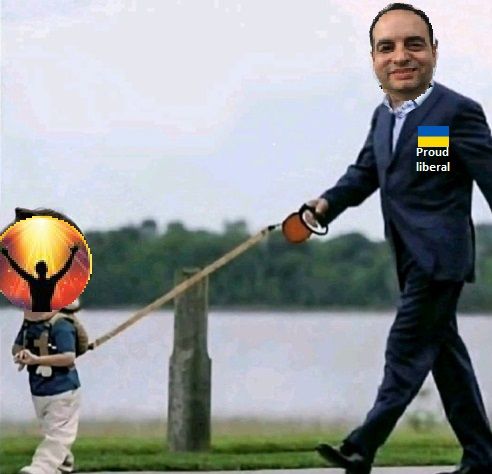 I reply in parts ....if it comes across in a very very condescending tone, you're reading the context correctly.
Lets get straight into into, shall we...?
You could be a gracious winner and be content knowing that you remain uncensored despite doubling down on pushing the buttons instead of pretending you are being censored.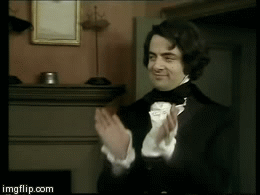 WARNING! warning ! - straw man alert straw man alert !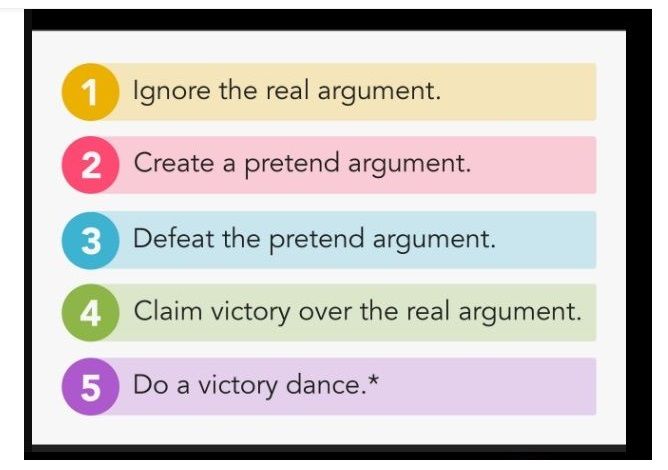 You could be a gracious winner..
I HAVE 'WON' NOTHING...
IT'S...NOT...ABOUT...ME !

..It never has been..and I've only written about that very point for, I dunno - maybe 200 times !
It's about freedom to communicate and the shift from the comments sections once being the public square, to now being a space that is controlled by other people.
Making it about ME , is a straw-man argument ; a logical fallacy ; a sign of stupidity (or desperation) to try and bolstering a weak argument or position by using TACTICS of misdirection - rather than addressing the point at hand, WHICH IS .....
....THE PRINCIPAL OF FREE SPEECH IN THE PUBLIC FORUM....
...'choose your poison' as to the motivations behind the straw-manning argument - my position stays exactly the same.
I am the messenger - NOT the message.
The subject is about freedom to communicate in the public forum.
NOT ME.

If you were being censored your days of pushing buttons would have been stopped.
But I AM being censored - In a the public square that no longer exists.
...one that did until a few weeks ago...
Let's keep it simple for you.
....One upon a time there was public square, where people were free to come and debate.
Then, one day, the rulers of the city decided that there was no public square anymore, because they didn't like what was being said in it ...
I do hope that's not too technical for you.

The word try(ing) denotes failure. Notice how you used that multiple places in connection with him and his intentions?
You say it as though it's something to be grateful for...Seriously ?
I WOULD HAVE BEEN USHERED OFF ONTO THE COAL LIST- OR HAD MY ACCOUNT FROZEN - IF MEGADRIVE HAD HIS CHOICE.
AND YOU WANT ME TO FEEL 'GRATEFUL' FOR THAT, SOME WAY ?...
.....GRATEFUL THAT I HAVEN'T BEEN CENSORED OFF A PLATFORM - ONE IN WHICH I PUT MORE WORK AND EFFORT INTO, TO PRODUCING CONTENT SUPERIOR THAN 90% OF THE MEDIOCRE, POOR QUALITY, ' COUPLE OF PHOTO', LOW EFFORT POSTS .... ?
...SERIOUSLY....????
I should now feel grateful for that privilege?..
STOCKHOLM SYNDROME, ANYONE ? lol...smh....

Was the failure due to his lacking the ability, or did it fail due to his reconsideration of his mindset at the moment and understanding it would be harmful to move forward? I think it clear it was the latter.
No, it failed because people with more brain cells than him (not difficult to find), disagreed with, and could see - the idiocy that he openly displayed to the world.
...he was then 'really clever'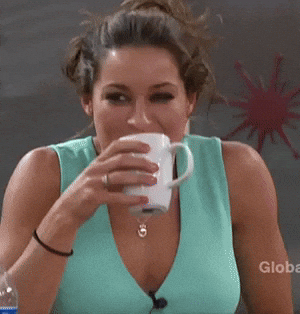 ....(oh, the irony) ....by getting around his thwarted efforts to silence me - by using the new mute function button to essentially achieve the same ends...
no nasty, wasty, debate in the public fowum....
THE ACTION RESULTED IN A RESTRICTION OF FREE SPEECH (when compared to the Blurt blogging platform model ever since it's very inception !).
Think... about.... it.
'Censorship by tiptoe' is more effective than one big action - but ANYTHING that is implemented in any way to reduce a free speech that was offered before...IS A TIPTOE 'IN THE CENSORSHIP DIRECTION'...


(SECOND COMMENT)...
I think you are in a minority here in the belief there isn't freedom of speech here.
What's your point ?.....that majority consensus means it's 'correct' all of a sudden ?.....(where have your brain cells gone, matey?)
I wonder if Galileo would have had the same reception on here when he posited the heliocentric model - against the overwhelming vatican consensus...he got marginalized and put under house arrest.
Not because he was wrong - but because the stupid majority couldn't handle the truth...
My intellectual position stays the same.
My philosophical argument remains the same.
This is because I am philosophically - and intellectually - correct.
You were once intelligent enough to know the difference between bullshit gas lighting - and the cold hard truth.
I think you still are, but - for some bizarre reason - decide to try and defend the indefensible ...


As I mentioned and even made a meme of, you are proof one is free to say what they want, even towards the very folks running the structure that started and keeps this all going forward.
I'm NOT free to say what I want in the public forum any longer- because the new rules have taken away the public forum.
You can try and dress it up however you like , it doesn't make it less cringe worthy - especially coming from yourself (of all people).
As I said, I would use you as my poster child for free speech in his shoes. You are definitive proof freedom of speech exists here.
Ok, please tell me just how is it, that I still have free speech on the comments pages - that WAS the public forum - but isn't any longer...
Can't wait for the mental gymnastics that'll be needed on this one...
Keep it simple - because it is very simple.... or try to bullshit using word salads and a conundrum of postmodern-esque , mental gymnastics - it makes no difference - the answer will ALWAYS come out the same.
1+1 =2.
....how SCARED LITTLE libtards, will try anything - just to avoid reality...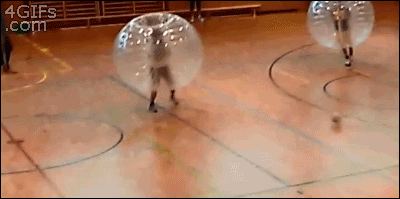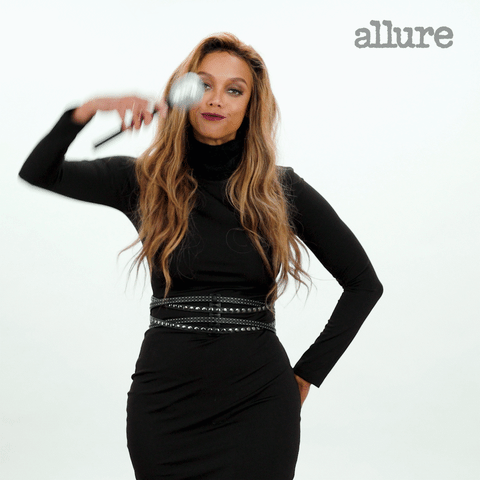 ---
Posted from https://blurtlatam.com