This was @world-travel-pro's reply to this comment, in this post:
https://blurtlatam.com/blurt/@world-travel-pro/blurt-community-survey-is-now-the-time-to-force-the-weak-hands-out
Painting a building up with pretty colors without any solid foundations is not a strategy, it's desperation to make something fundamentally fragile, look like something it's not.
Fix the foundations.
(the other part of the comment was jpegs showing him the recent inthematrix meltdown).
Funny how he never actually addressed a single point though ...hmmmm...Just had meltdown, instead...

The hilarious thing about this is that I was talking to Petra only few days ago - straight after after I'd made the spoof video with world-travel-pro, and she said:
'He's taken in good spirits, '... I replied "Yeah, he's seething - he'll explode in a day or two and mute me...
(I'll copy paste the transcript of the convo, when I speak to her, (i.e...if Petra agree's).
The precise same dynamic occurred in steem previously - none of this is 'my first rodeo', as they say...
I made a couple of spoof vids- with some soy boy who upvoted them- and then muted me!
(can't remember his account name - looked like a typical bearded liberal who obsessed over pizza and 'microbrews'...bless.
Actions and words, my friends, actions and words.
When the T-shirt doesn't say how the mouth behaves - You have a mask wearer.
And so the mask has slipped...Which we will delve into a little more.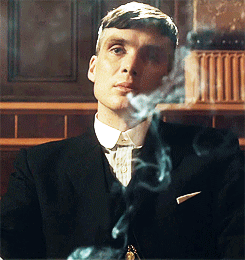 I'm kinda concerned about him, tbh - I think the psychological pain of loss that he's feeling right now is affecting his perspectives....
Lets begin.
.....'lets counter punch with a smile', shall we?

No offense, but you have turned out to be an incredibly nasty, negative, and mean spirited person. A total disappointment. I would never have supported you for one minute all those months ago if I understood that your main thing is feeding on negativity and drama, while making fun of others relentlessly.
This is interesting, because - only view days ago - he actually invited me to take the piss outta him, saying 'he could handle it'... Maybe he didn't know himself quite as well as he thought - or he was playing politics for the image ...Hmmmmm
....this is where I see his lack of an accurate perception of the world (delusion), coming in...
Being an optimist (me), allows you to see the good the bad, and the very ugly- and still keep chipper.
Keep smiling, looking for the positives in everything.
That's me.
If you're living in a delusional reality, however - your foundations are non existent - it's fragile.
So when someone (me), says "this is pile of shite"( because I'm looking at a pile of shite) - it doesn't alter my mood- I'm still the optimist.
If, however, someone is looking at a pile of shite, insisting that it's pile of gold (wtp in this case), and that _delusion is broken with the words of an _optimistic Penguin _ - the psychological pain incurred is quite something.
The delusion had been ripped apart.
I'm still the happy Penguin, sitting very happily in reality.
He's become the anger, hate filled individual - and one who now blames the Penguin for ripping his delusions to pieces.
He doesn't really hate the Penguin - at all .....
No, he hates himself for what what the Penguin has revealed about himself , both to himself - and to others ... (projection)
So, what wtp perceives of me as 'feeding on negativity' , is me calling things as they are without the fauxmess that toxic positivity creates. (delusional reality).
...Now he really spirals down....

Seems pretty clear why you are your age without a pot to piss in other than your earnings from this platform, which is frankly scary to imagine.
Bless... His perception of me (and what he thinks of as 'being pretty clear' to him )...Is fascinating.
He equates wealth and success to money and material possessions. (to me this would define his outlook as being that of as a true peasant - living in word of fear and scarcity).
The fact that he thinks my reality is scary - tells you far more about his privilege that anything it says about myself.
Imagine being scared of not having money or material possessions ?...
(ewwww...shudders!)
Just how weak of a person is it, that has that kind of fear ?...
....it's someone who's never had much adversity or hardship in their lives, that's for sure.
I've had lots of adversity, and while all those experiences led to making me stronger - and more optimistic,
decadence and easy living only makes you weak.
Physically, emotionally, psychologically, and spiritually.

Look in the mirror, take a good look at your life, and think about why you can only afford eggs to eat as a westerner in one of the most affordable countries in the world.
Yeah, I think he's really struggling now.
I'm the happiest person I know.
I don't need sirloin steak to make me happier, to validate me as a human being.
Notice the constant referral money and materialism as the marker....Very interesting.... Very telling.

Your attitude sucks and so do you.
To someone who is delusional and is in pain from seeing his delusional walls crack wider and wider, apart - the optimistic realist would be seen as having a 'bad attitude'....It only increases the speed of the cracks opening up in the wall of the delusion.

I'll be ignoring you for now on. Cause you add nothing.....but negativity, sliced and diced with a whole lot of your know it all arrogance.
Bless...I wonder if he's envious of me?
...he 'senses my inner wealth' - true wealth - and it's something that he cant grasp for himself - at least not while holding onto delusions at the same time ?..
I dunno - but I hope so...I still have faith in him for some reason..

Good luck Lucy Lin,
(I don't think he really means that, does he?..lol)

it will be interesting to watch you burn down the last of your bridges. I just hope suicide is not an option when you are down to your very last penny, cause it seems like that is the direction you are going.
Again, the reference to material wealth - and it being something suicidal over?
...Seriously...Who the fuck would be suicidal about having no wealth ?
....Well, the spoiled, soft, and the decadent might do - I suppose... I dunno - it's beyond my comprehension and something that I've never thought about - but obviously wtp has- or he couldn't have said it.
I hope he's ok - truly.
He doesn't strike me as bad person, just a bit of a juvenile moron with too much money and not enough life experiences.
I hope he's not projecting his own feelings onto me.
It's not a secret about his financial loss with Blurt - it's ONLY fucking money, matey!!!
(I don't mind the projection part - it affects me not at all - but I'm talking about wtp here, and him being ok....)

Not to be so dark but I've already watched you commit a slow suicide of your reputation and likability here on Blurt, it was totally retarded, unnecessary, and self sabotaging. Now my final words to you....go fuck yourself.
The suicide thing comes up again - Which is worrying....(if you wanna talk matey, I'm here - even though I'm sure I'm the last person you wanna talk to right now - it doesn't change the reality that I'm here for you.)
As for the rest of that paragraph - I only see the importance for wtp to be liked, and to be approved of.
My guiding compass it truths and free speech - not peer approval and $'s.
.....It would only be 'self sabotaging if looking through the prism of 'looking for approval'.
We are very different.
(but I DO remember being just like that - so I do get, but doesn't make you less of an idiot.)

Now my final words to you....go fuck yourself.
Bless...(I'll take that as him not wanting to get on board with my new website project, then ?....lol)
Oh, and just for the record- wtp - you're still invited, anyways - 'cos I still like you.
You just need to grow up and lose your privileged decadence, a bit ...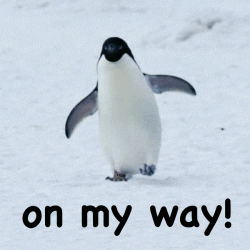 ...if you need a hug...
Peace, matey...
---
Posted from https://blurtlatam.com